The provision of clean, comfortable and safe accommodation for our clients is very important. We use a range of accommodation types.
Accommodation can vary from the very simple e.g. a Berber Home or Bedouin Camp, through Auberges and Gîtes, to Riads and to Hotels (up to 5*)
Hotels
We use a range of hotels from the very simplest all the way up to 5*. All hotels used by ATS have been visited and inspected in order to judge their suitability for our clients.
As a result, we have established very good working relationships with the hotel management teams and they are very supportive in ensuring that our clients are very well looked after.
​For our clients who are looking for accommodation that has full facilities and amenities, hotels meet this need.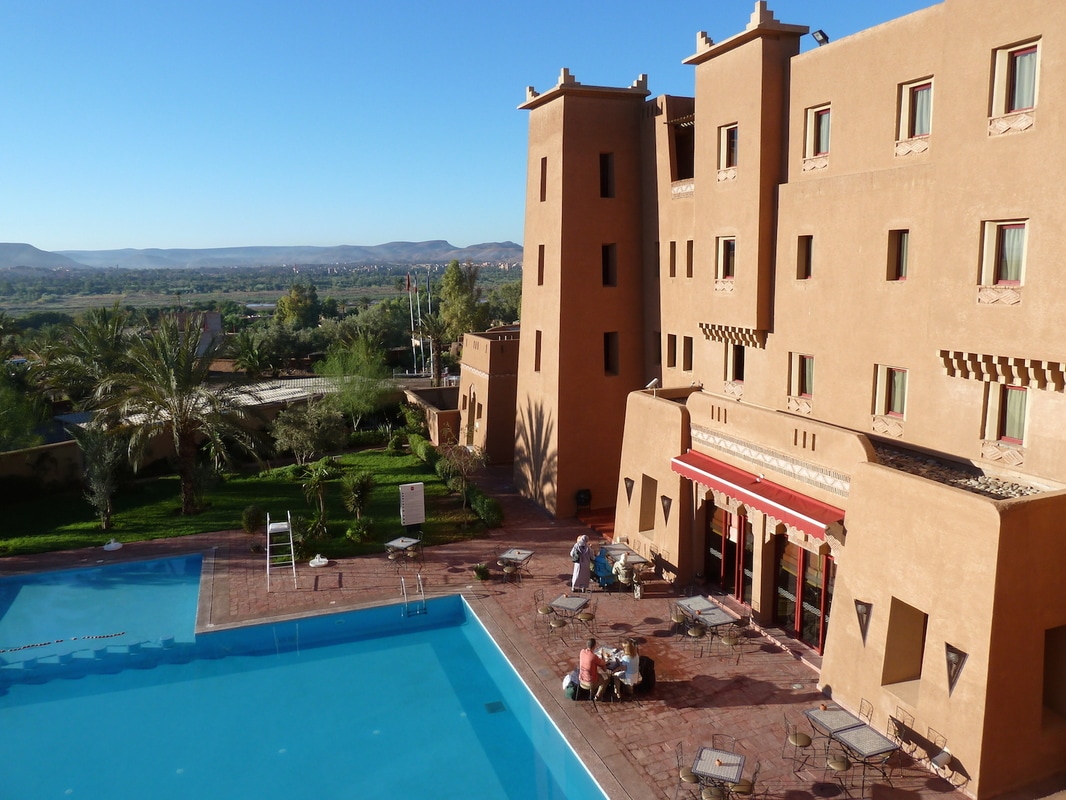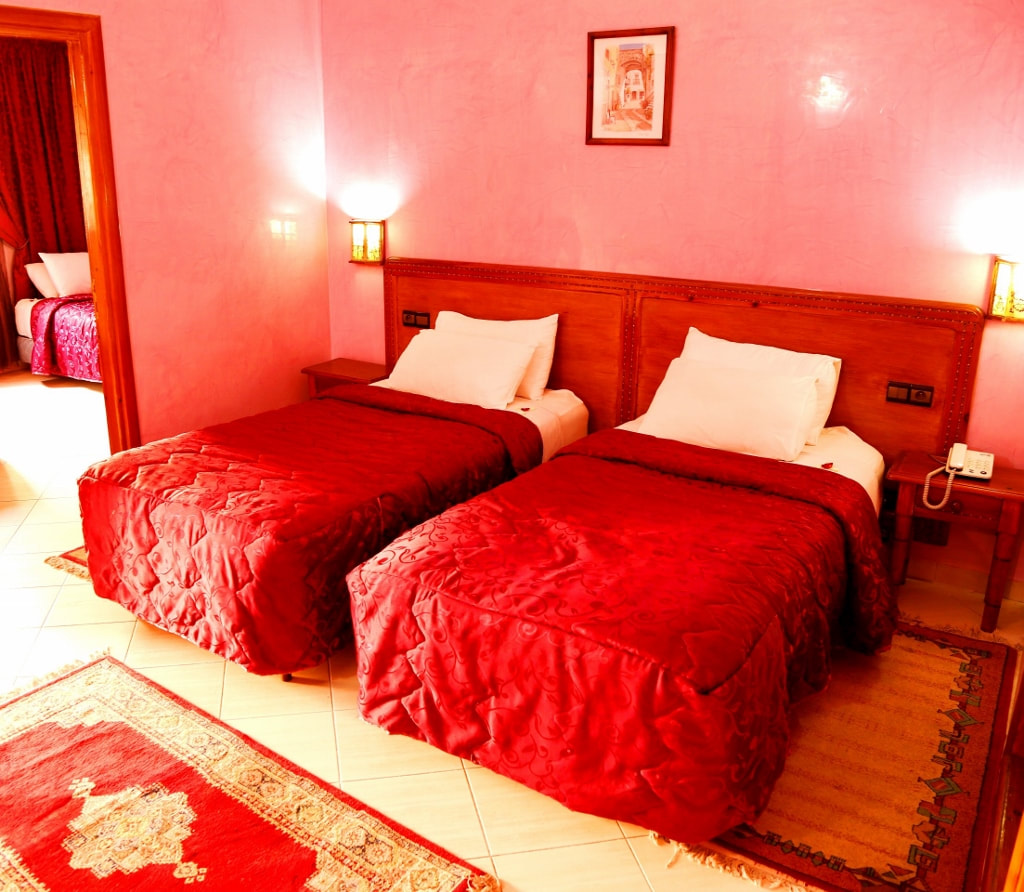 Majorelle Hotel, Marrakech
5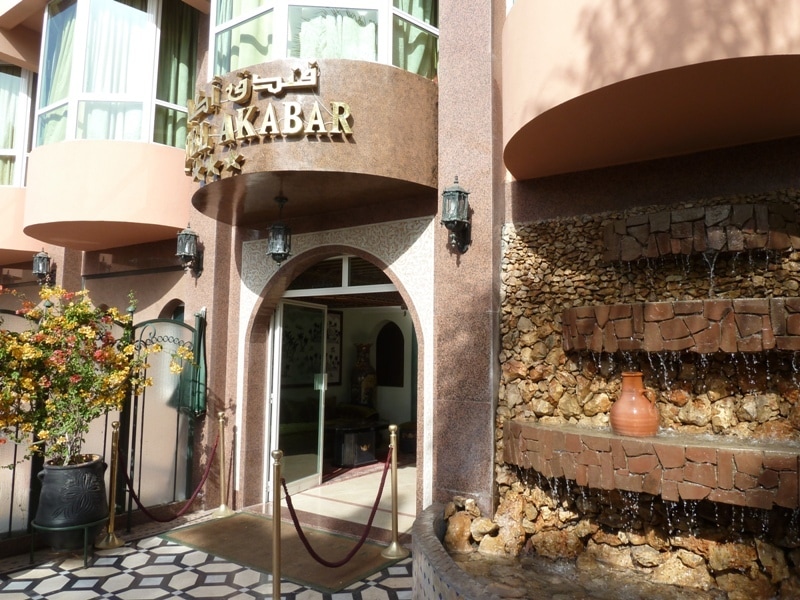 Akabar Hotel, Marrakech
5
Riads
Riads are more traditional buildings with Moroccan architecture that gives a homely, cosy feel. They are most frequently found in the Medina areas, the older part of a city. Riads tend to be smaller than hotels, perhaps 4 to 8 rooms, and so are ideal for smaller groups. Often the rooms are built around a central courtyard or water feature, adding to the relaxing ambiance of the experience of staying here. We like to offer our clients such accommodations when staying in city areas as they offer an oasis of calm amidst the city bustle.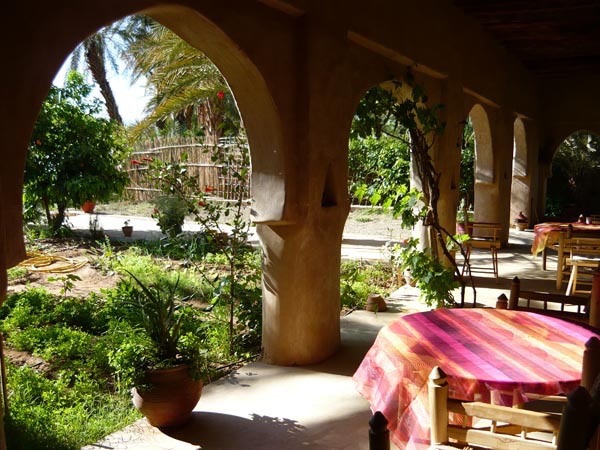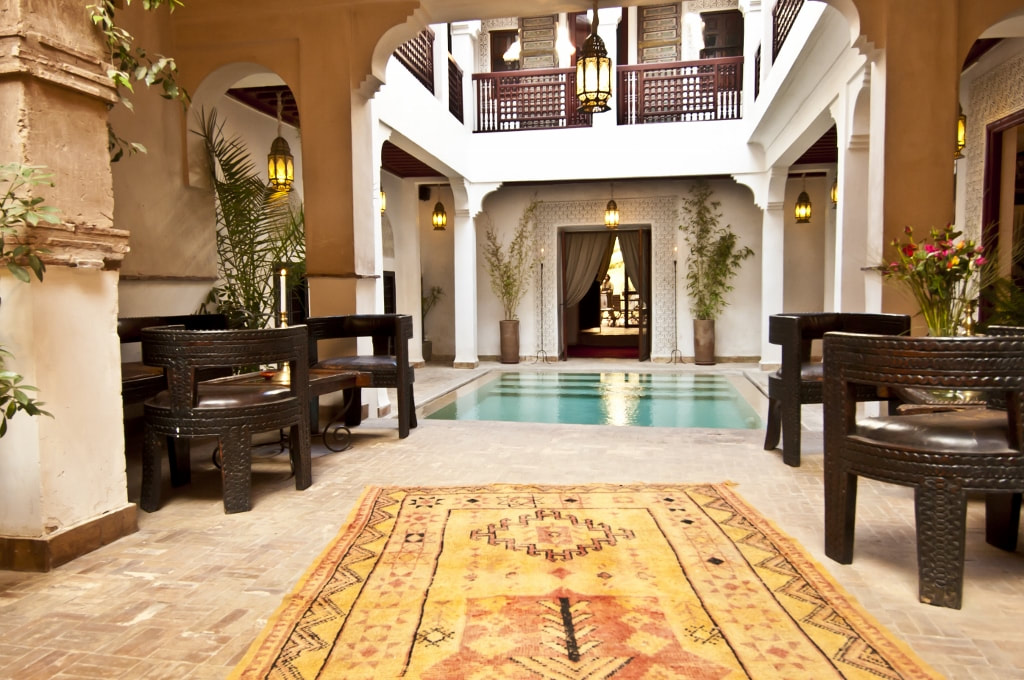 Riad Aladdin, Marrakech
5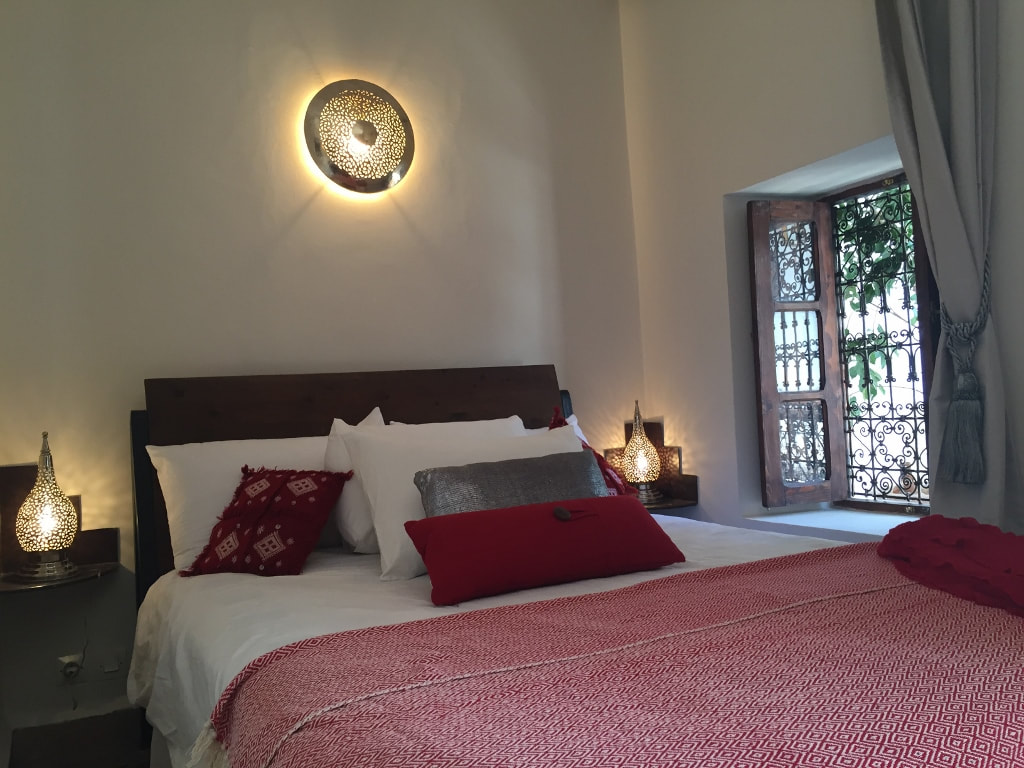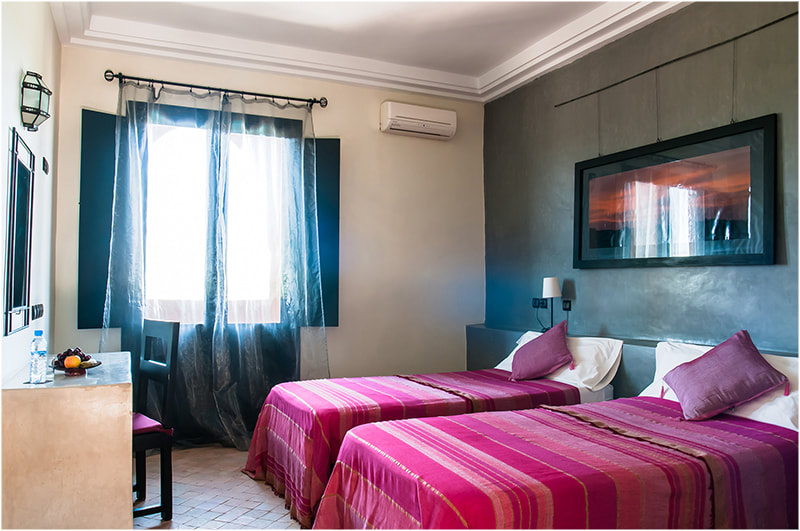 Dar Chamaa Riad, Ouarzazate
5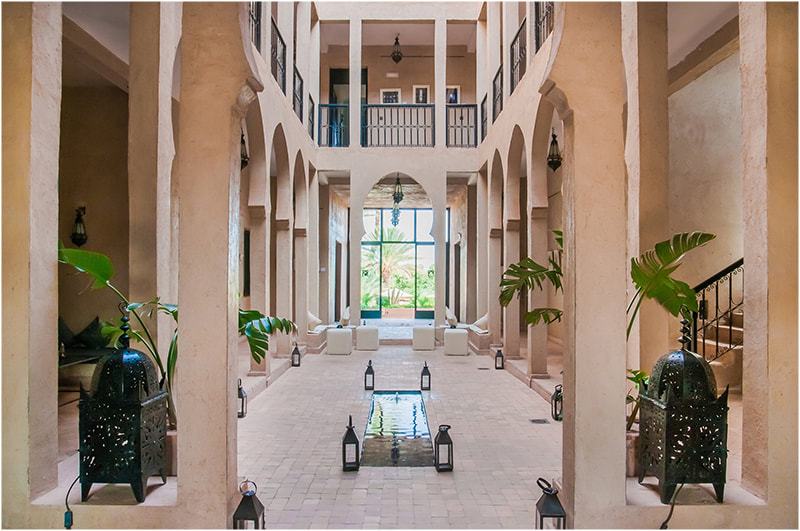 Dar Chamaa Riad, Ouarzazate
5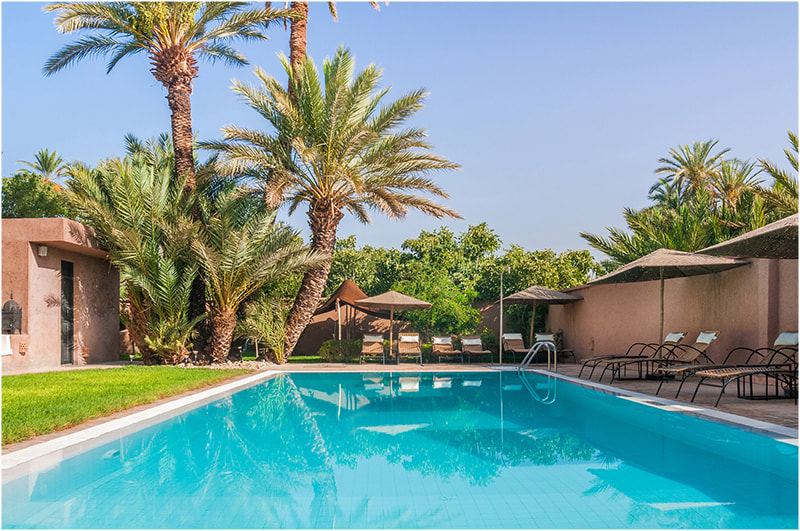 Dar Chamaa Riad, Ouarzazate
5
Auberges
Auberges are found more in the countryside and they offer high levels of comfort in calming environments. Often they are set in the midst of enclosing gardens, there can be a swimming pool and outside seating areas. We like to offer our Travelling Tour clients such accommodations, ideal for rest and recovery after an exciting travelling day.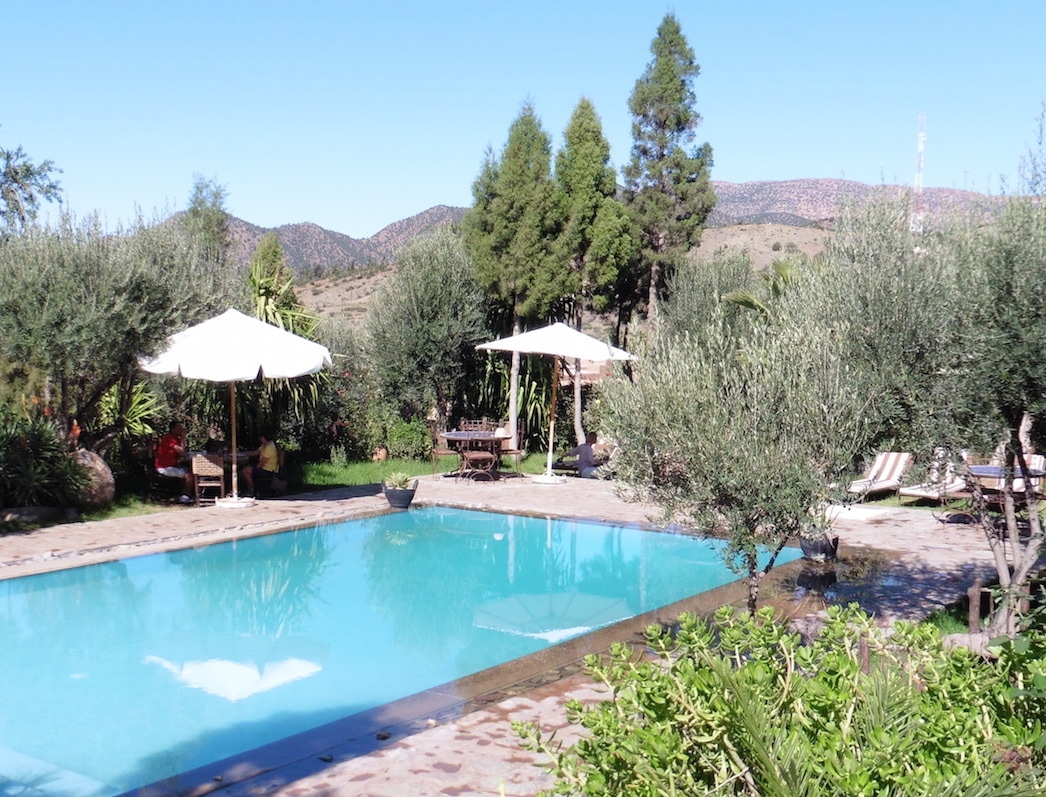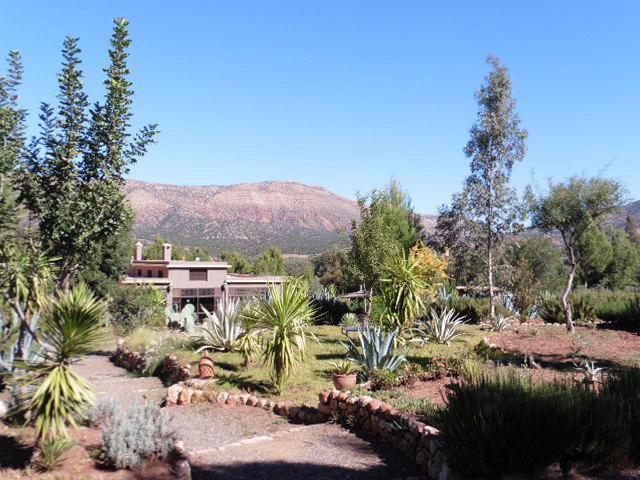 berber homes & gites
Ideal for our hiking and trekking groups, Berber homes offer simple accommodation where Berber people offer rooms in their houses. Such accommodations are found in the mountain areas. Gites are similar although they may be in separate buildings in a Berber village; they can be basic (sometimes offering shared sleeping areas) but also they can offer private rooms.
Bivouac
We use two types of bivouac. For our hikers and trekkers who are travelling in the mountains and deserts, we carry modern lightweight tents and all necessary equipment (always having either mule(s) in the mountains or camel(s) in the desert for their carriage); each evening the Guide(s) and clients assist in establishing the overnight camp. Also we use fixed bivouac encampments. These tend to be traditional Berber tents of goat and camel hair. They are large and are "luxurious", often with separate eating tents, salon tents and sleeping tents for 2 to 4 people.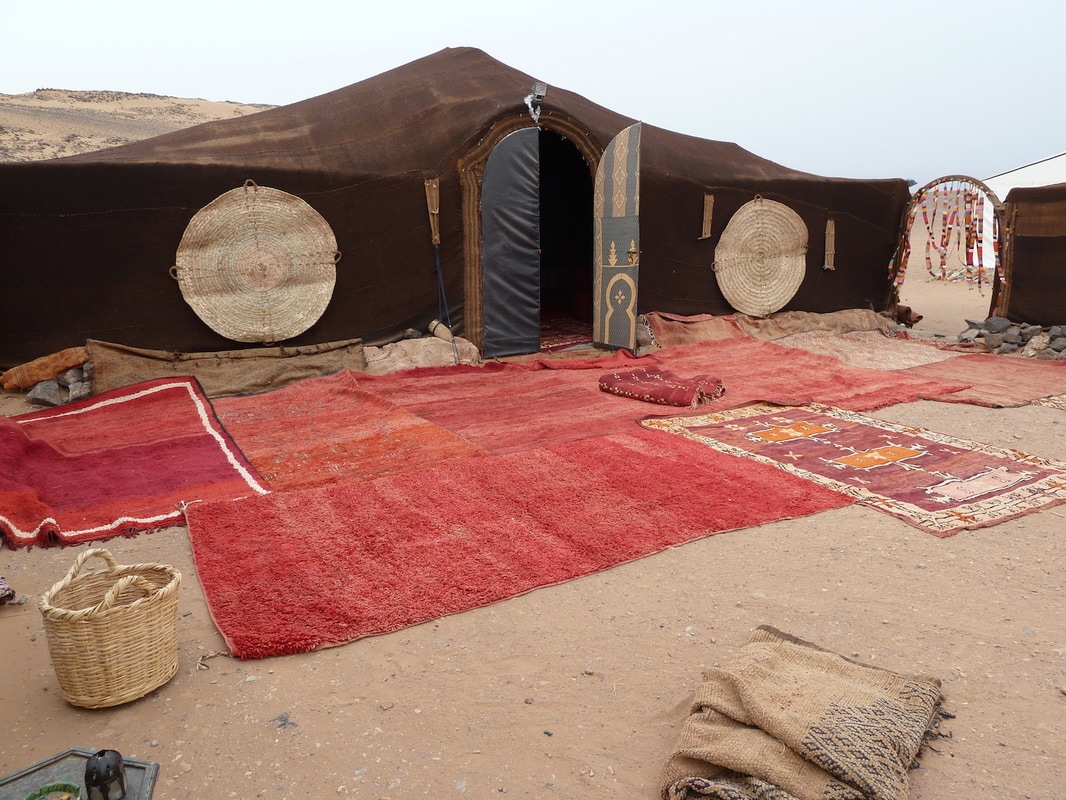 Safe and comfortable travel is a most important part of any trip/tour. ATS uses one of the largest coach operators in Morocco and the standard of their coaches is very high.
Drivers also play a most important role and they too are professionally trained. Depending on the particular trip/tour, the following types of transport are used by ATS.
Private taxi
For shorter journeys, for smaller groups, the use of private taxis is ideal. A Petit Taxi can take 3 passengers and a Grande Taxi can take 6 passengers. Taxis are often used by ATS when taking clients to the starting point for Hikes and Treks e.g. Marrakech to Amizmiz, or Marrakech to Amizmiz.
4x4 vehicles
The use of 4×4 vehicles (e.g. Toyota Landcruisers) allows for flexibility in itinerary routings. Being able to travel on piste (gravel) roads, 4×4 vehicles allow travel to more remote areas, allowing access to very real and traditional Moroccan places. The high seating positions in 4×4's provide excellent viewing whilst travelling and the comfort afforded by their luxury seating is much appreciated (especially on the rougher roads!). A 4×4 vehicle such as a Toyota Landcruiser can carry up to 6 persons; for larger groups, more than one 4×4 vehicle can be used, travelling in convoy. Air conditioning is fitted to all such vehicles. Examples are seen below.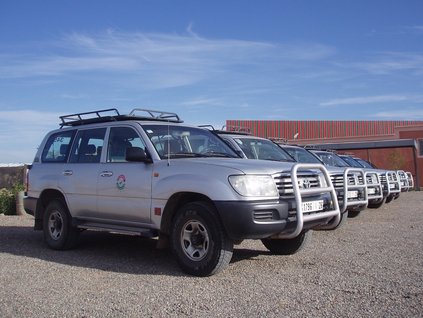 executive minibuses
For smaller groups that wish to travel as one, an executive minibus is ideal. The smaller executive minibuses can seat up to 14 persons whilst the larger ones can seat up to 17 persons. High quality seating, window curtains and air conditioning make for very comfortable travel. Examples are seen below.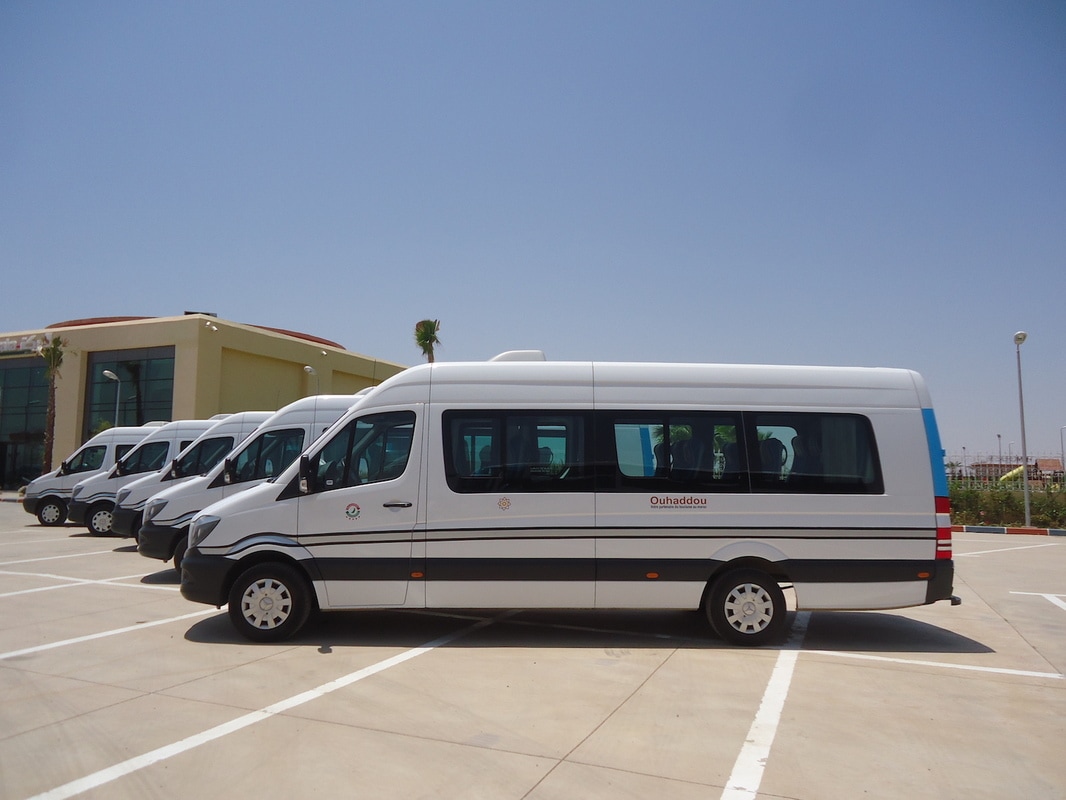 Coaches
For larger groups, there is the option to use either a 40 seat coach or a 48 seat coach. These coaches all come with comfortable seating and air conditioning. Accompanying the driver of such coaches is a "Driver's Helper", a young man who is there to assist the driver in parking and for coach security overnight as well as for assisting passengers with their luggage and their boarding and alighting from the coach.