Tour Overview
HIGHLIGHTS
The Rif Mountains, their Peaks, Valleys and Forests;
The calm ambience of Chefchaouen, the Blue City;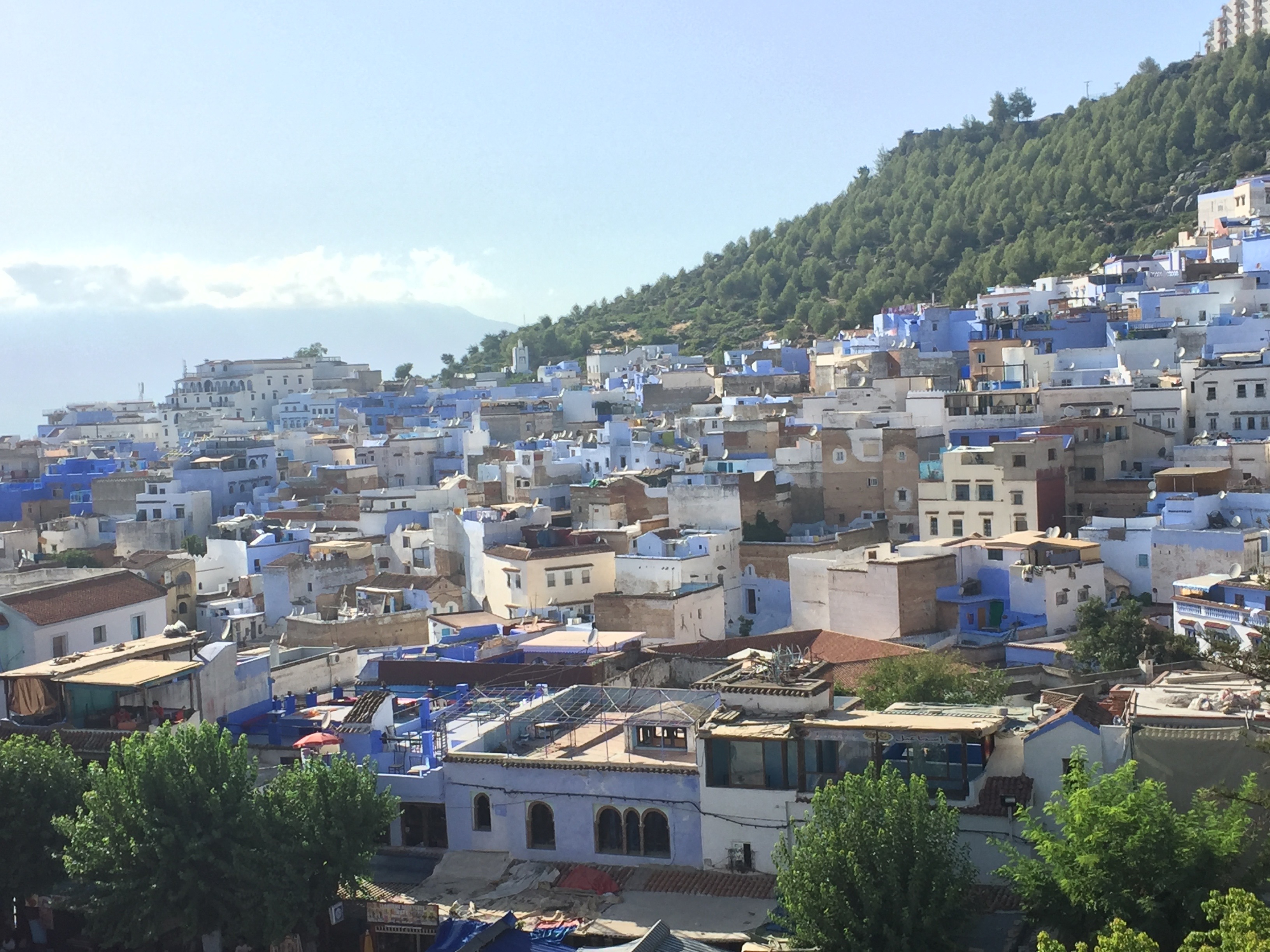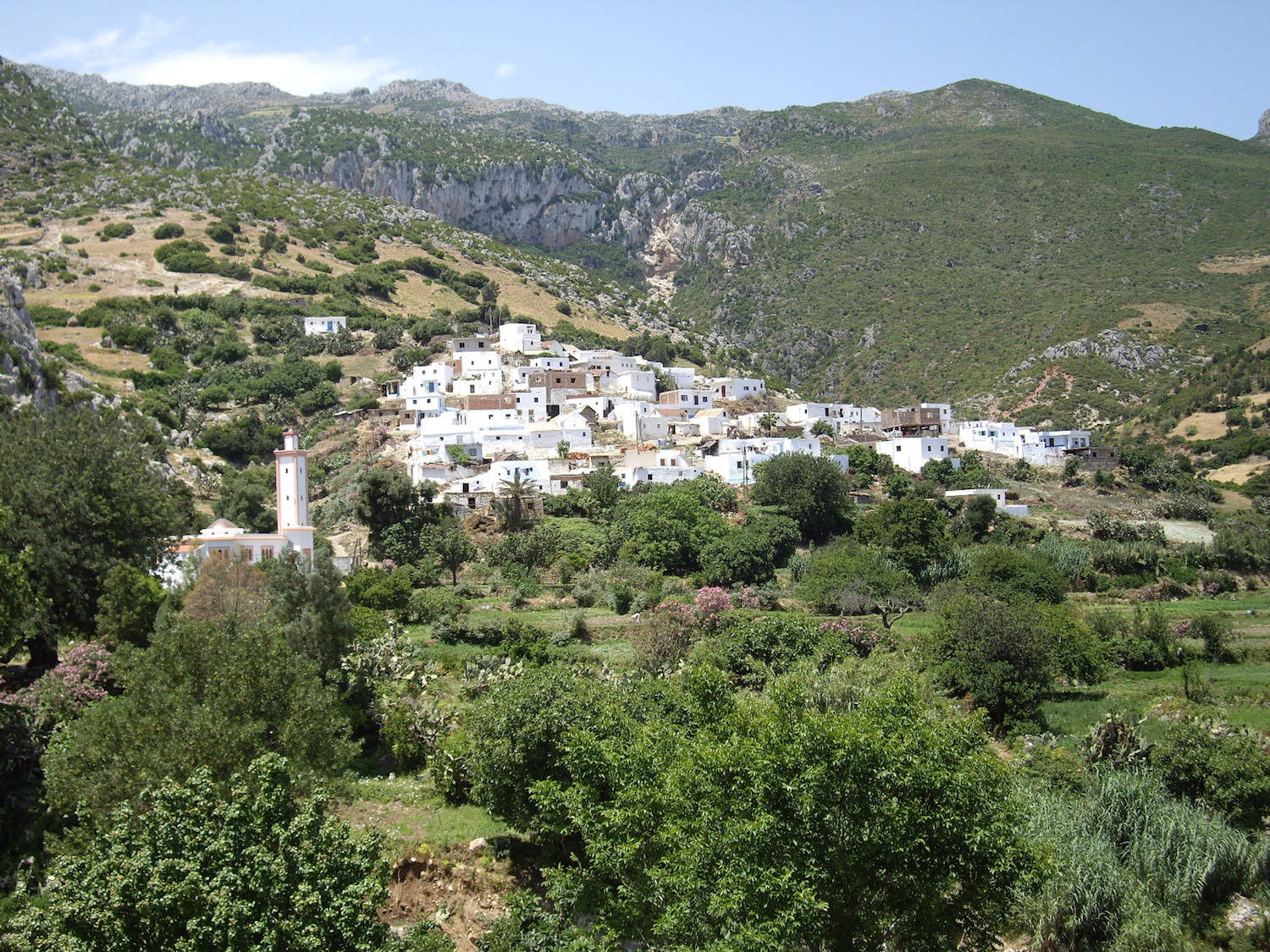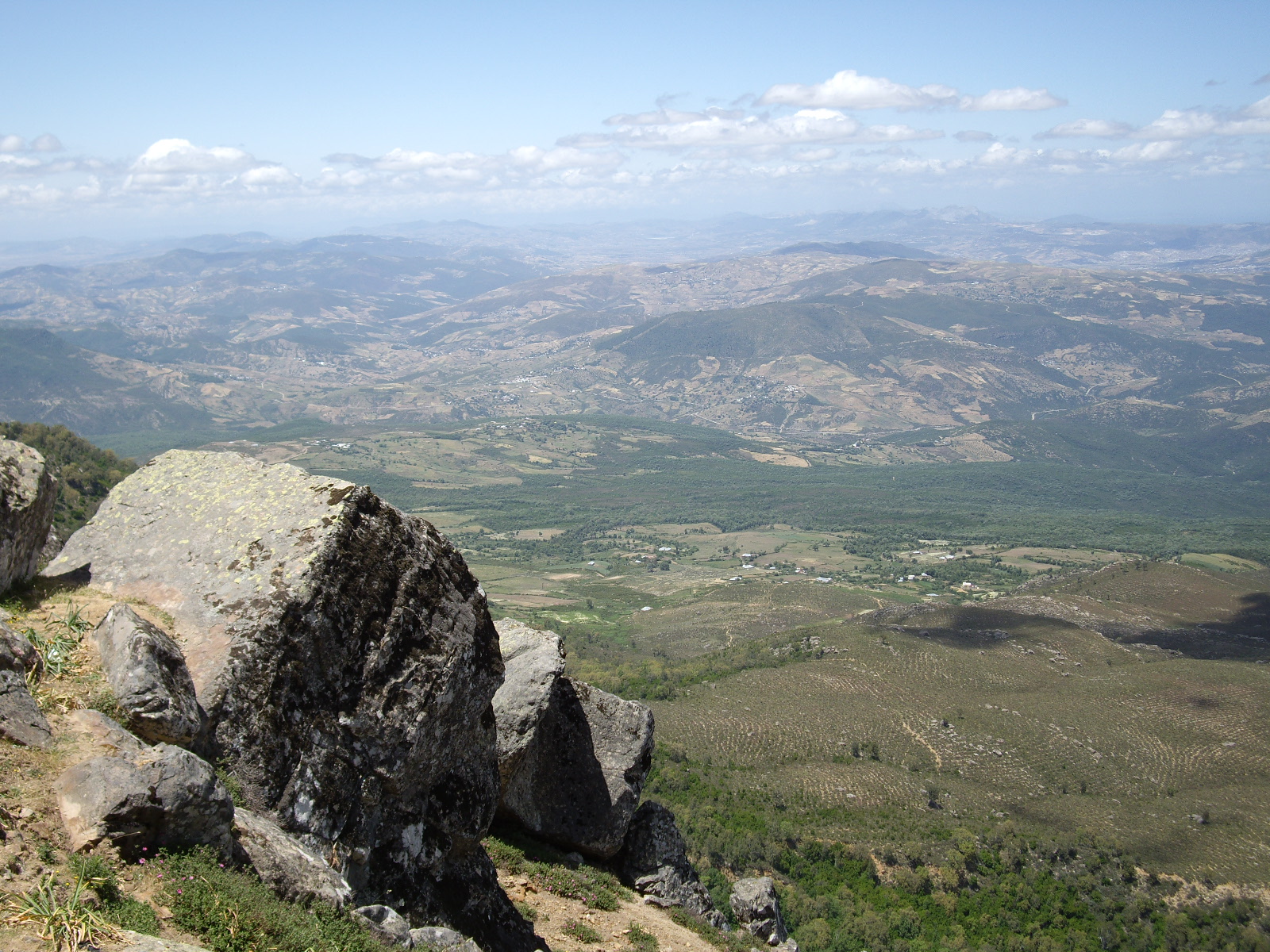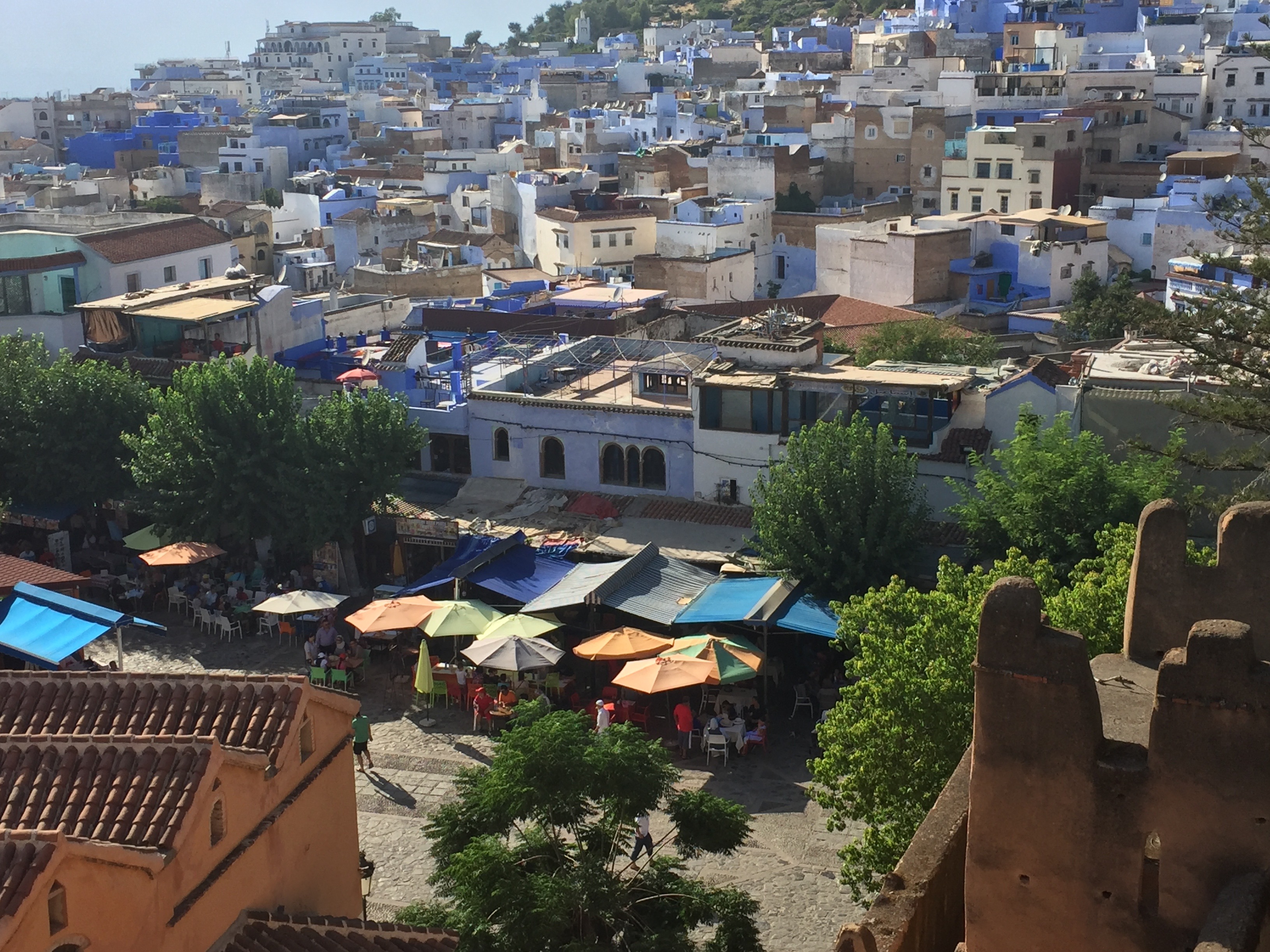 INTRODUCTION
This brief, yet great, 3 day tour is ideal for those travelers who are visiting Spain but who also wish to experience a little taste of Morocco. Arriving by short ferry ride from Spain, crossing the straits of Gibraltar, certainly adds to the excitement and anticipation of this little "Moroccan Adventure".

On arrival into Tangier port, your driver and private transport will take you on a thrilling countryside journey, through the mighty Rif Mountains, passing close to the city of Tetouan and on to the "Blue City" of Chefchaouen (where you will be based for 2 nights).

Chefchaouen is a delightful, small, hillside settlement where much can be easily explored on foot. Narrow streets and alleyways, often cobbled, hide hidden gems of experience, all very colourful and absolutely most photogenic.

NOTE: You may wish to extend your tour by taking an additional day in order to relax further in the gentle ambience of Chefchaouen (perhaps enjoying a hammam and spa experience). Alternatively/additionally, you may wish to add a day or two to your tour to allow time to visit the Imperial City of Fes, a quite remarkable old capital city with much to savour and enjoy.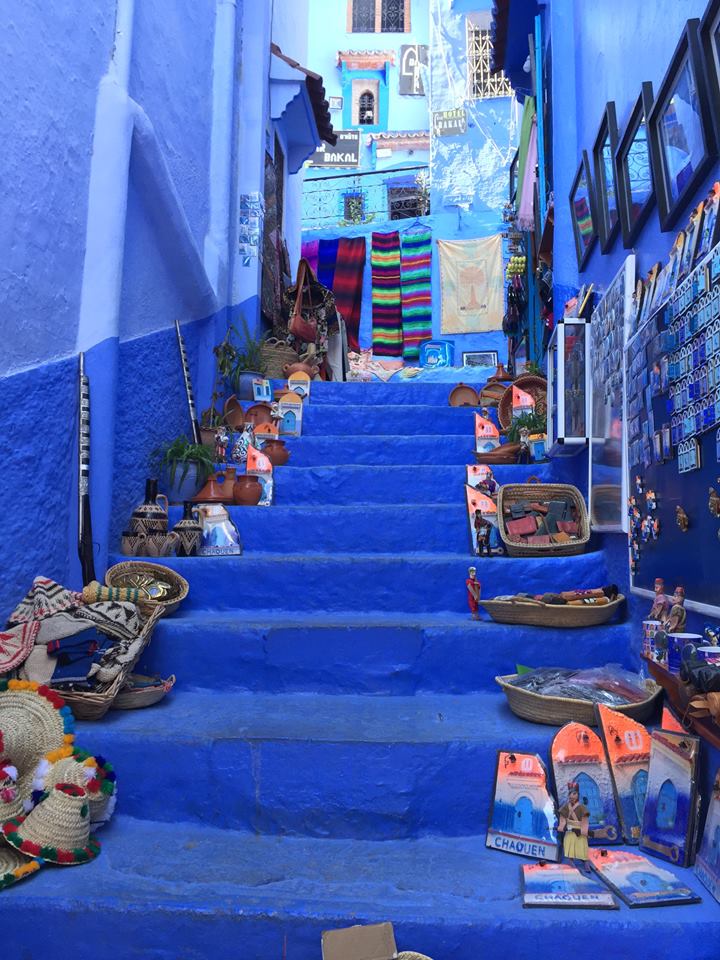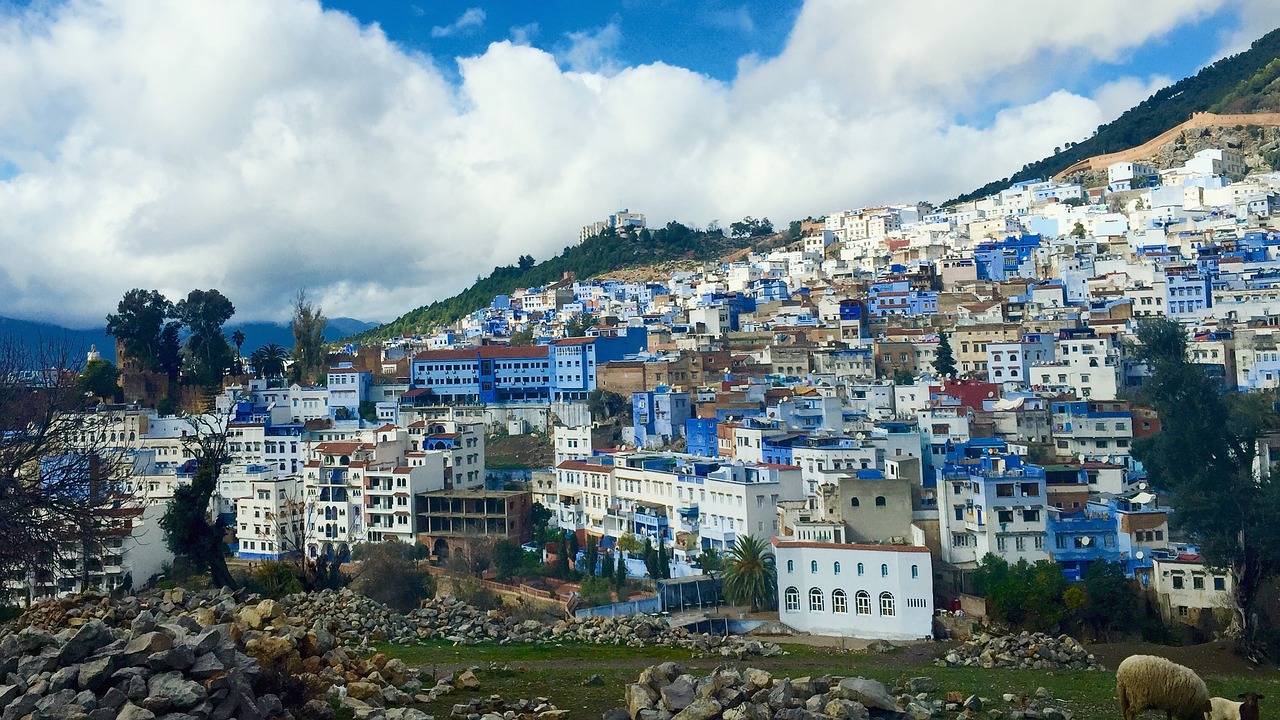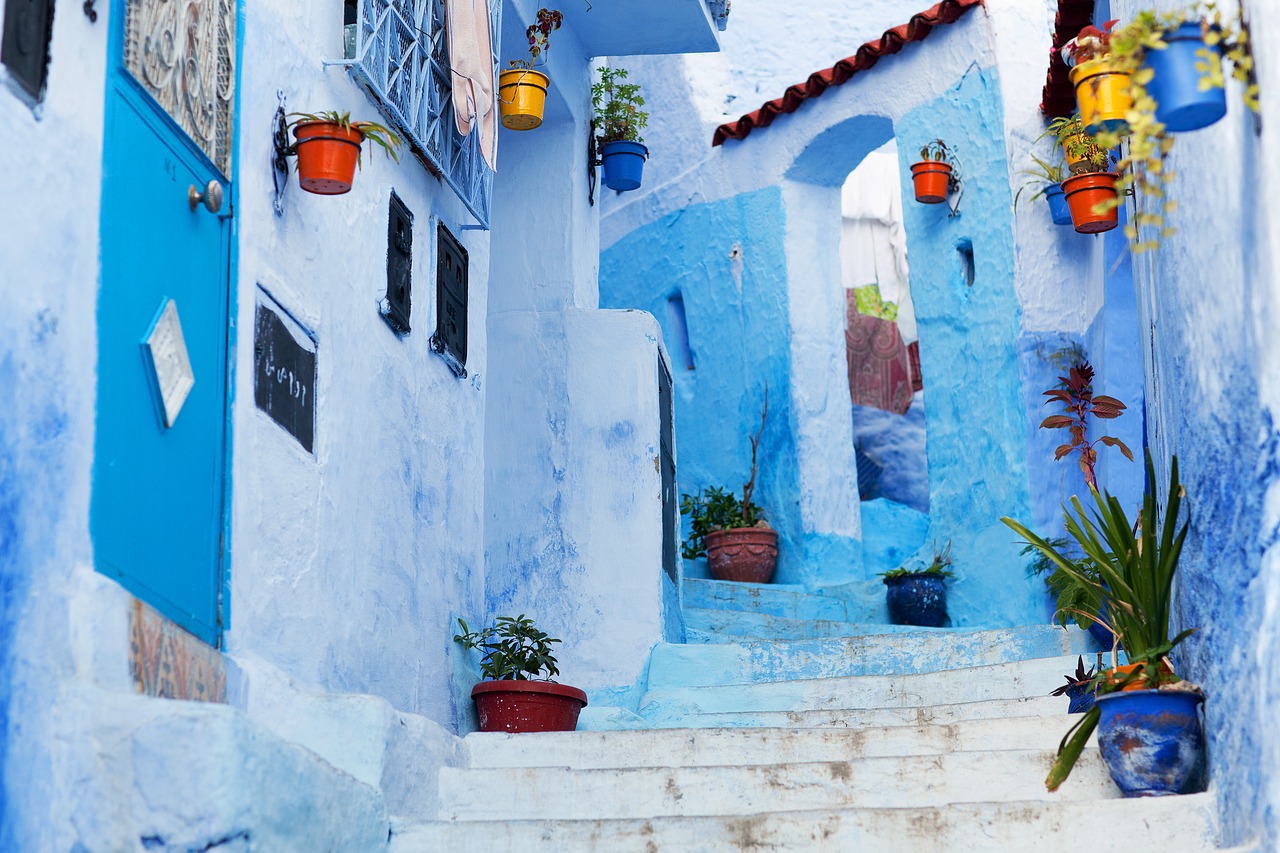 DAY 1
Arrival into Tangier Port Terminal
You are collected by your driver and private transport for your transfer to Chefchaouen. Your journey takes you through the impressive Rif mountains with their high peaks, deep valleys and heavily forested slopes (of cedar, cork, oak, pine). The high peak is Mount Tidirhine at 2,456m and it is usually snow-capped in winter.

There is rich, productive farmland to be seen too on the lower slopes with many traditional villages that blend "organically" into the landscape.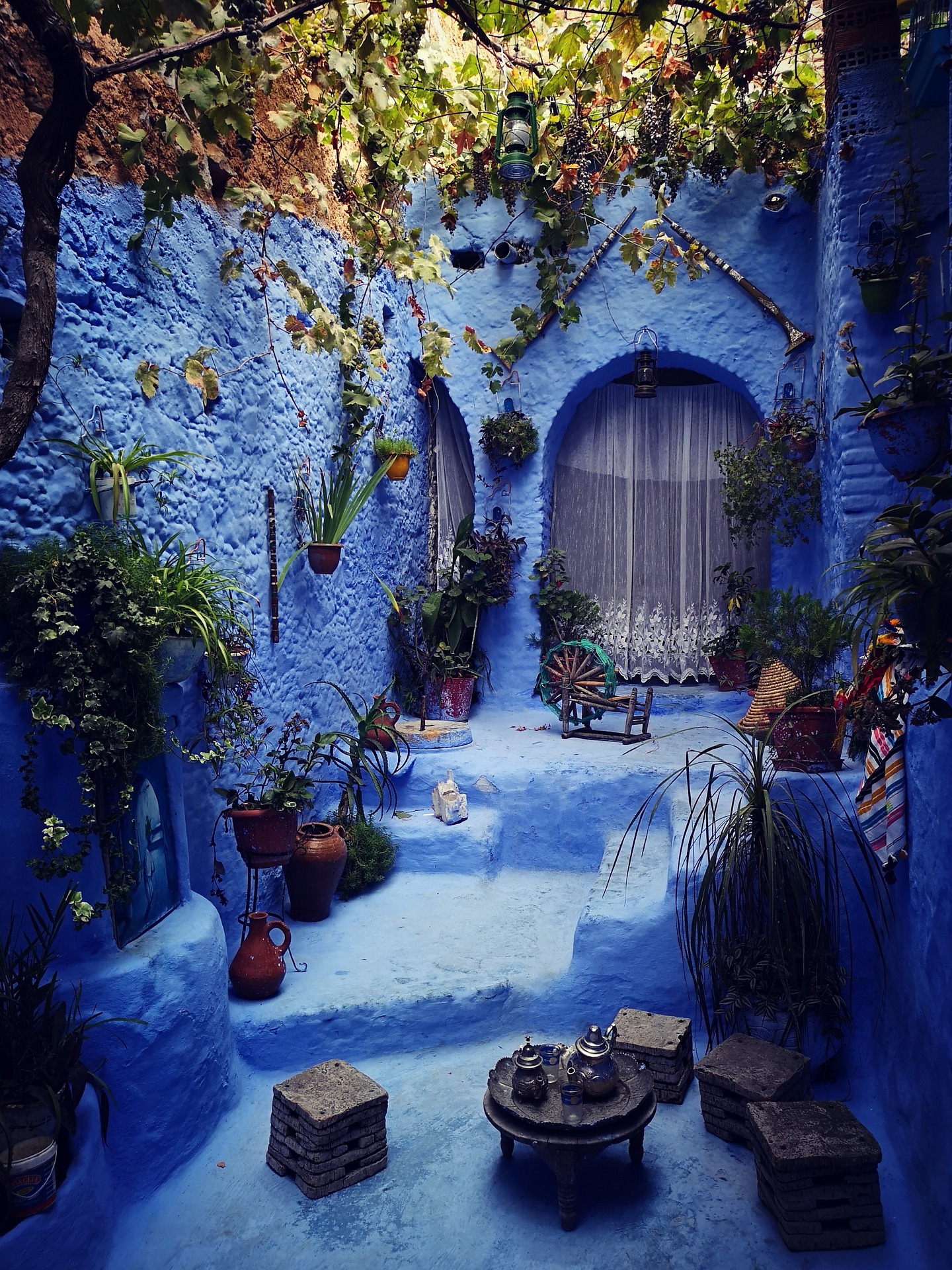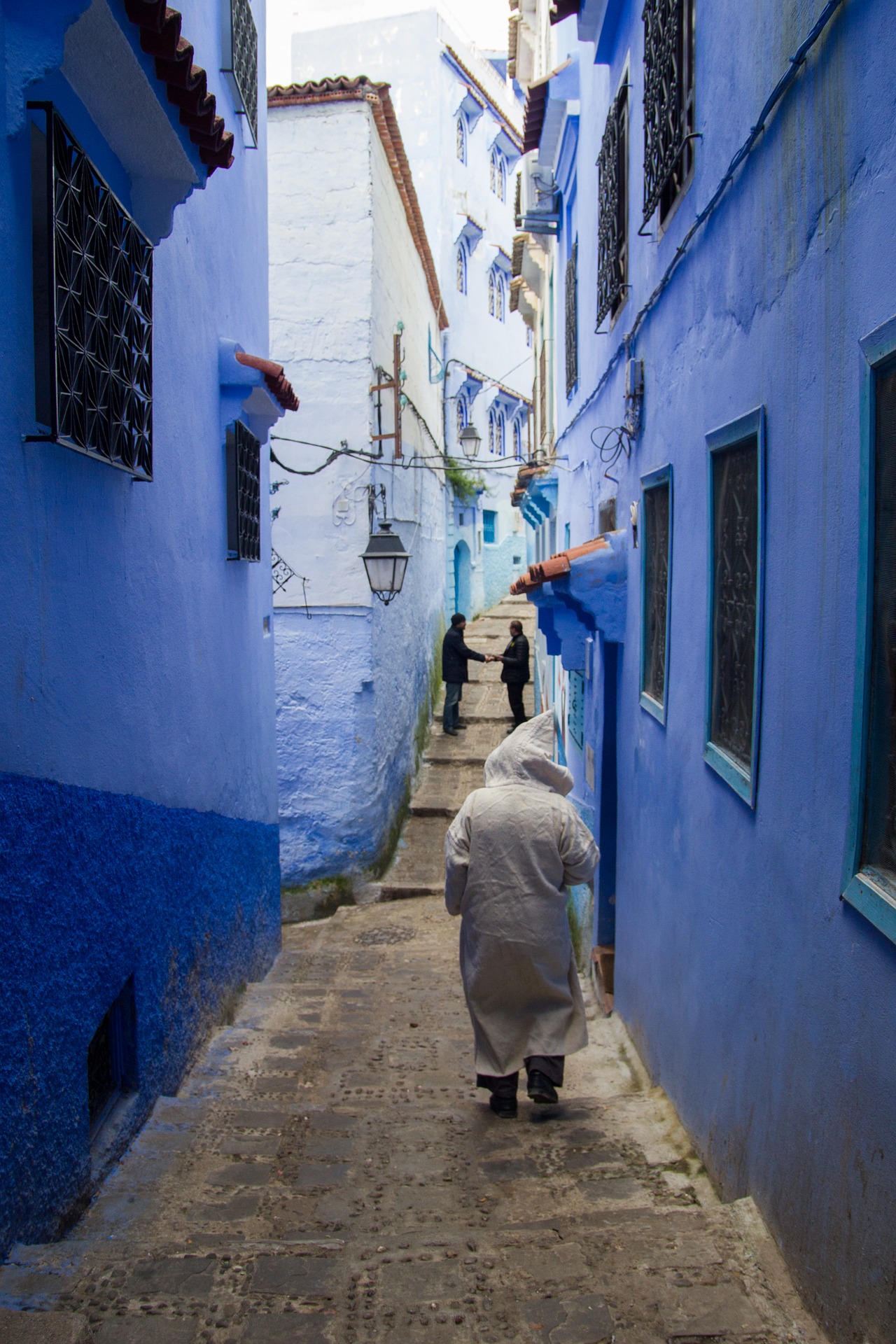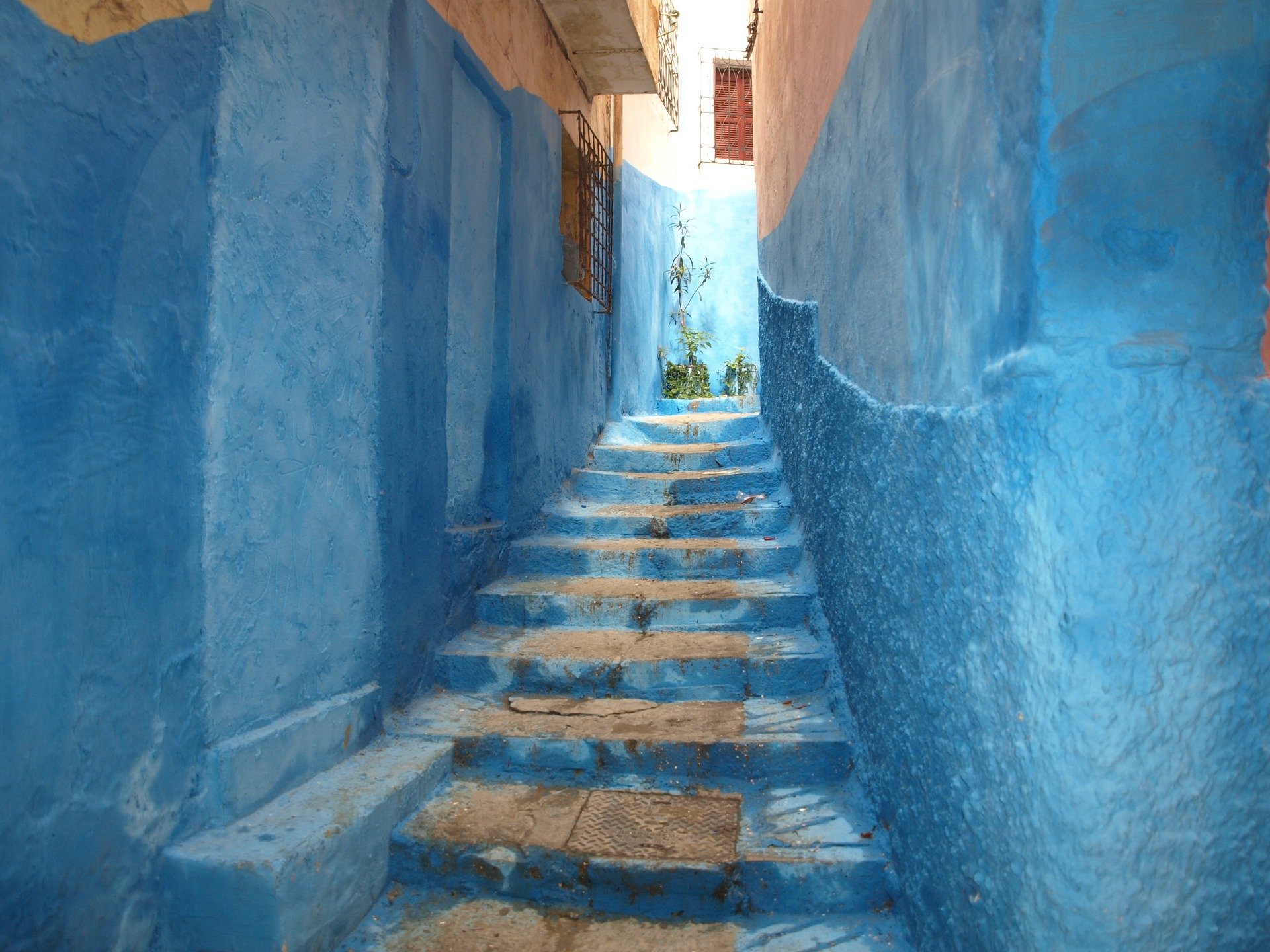 DAY 2
In Chefchaouen
This small city is totally charming. Nestling as it does in the Rif mountains, its name is apt, meaning, "peaks"; they are all around this hillside settlement.

Chefchaouen is an ideal place in which to simply relax and wander, taking in the wonderful ambience of the place. Many of the buildings have been painted white and blue giving the town a magical, enchanting air.

Chefchaouen's medina area has many charming narrow passageways, where blue paint dominates. It is an exotic place in which to happily lose some time (and perhaps lose yourself, temporarily!).

Place Outa el Hammam is the main square and it has a 15th-century kasbah fortress (with dungeon) and the Chefchouen Ethnographic Museum. The octagonal minaret of the Great Mosque can be seen from here. In this main square area are many cafes and restaurants.

Ras el ma spring, the town's river source, can also be visited on foot within the settlement.

Of course there are many retail outlets in the medina offering souvenirs e.g. leather and woollen goods.

There is no need for a Guide on this day. Exploring and encountering on your own is an ideal way to pass many very pleasant hours here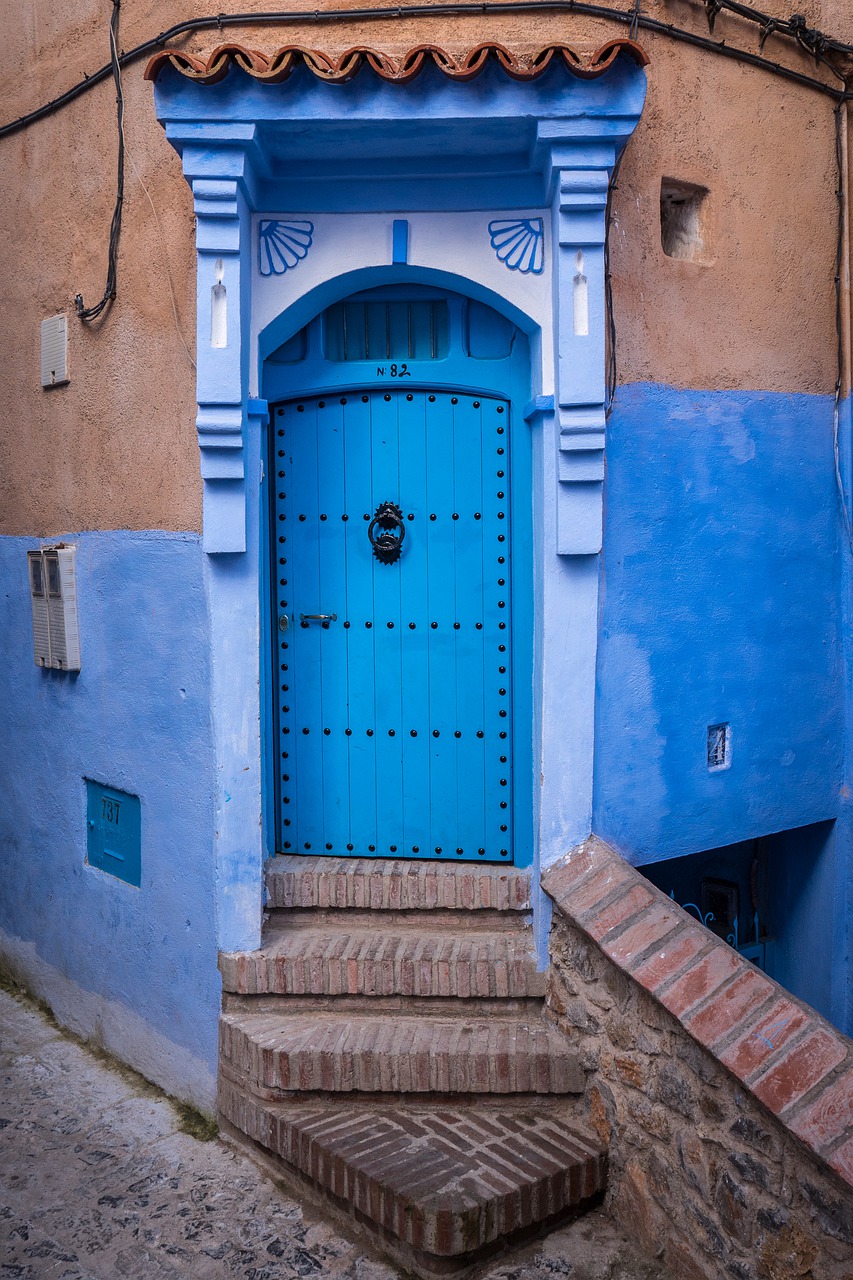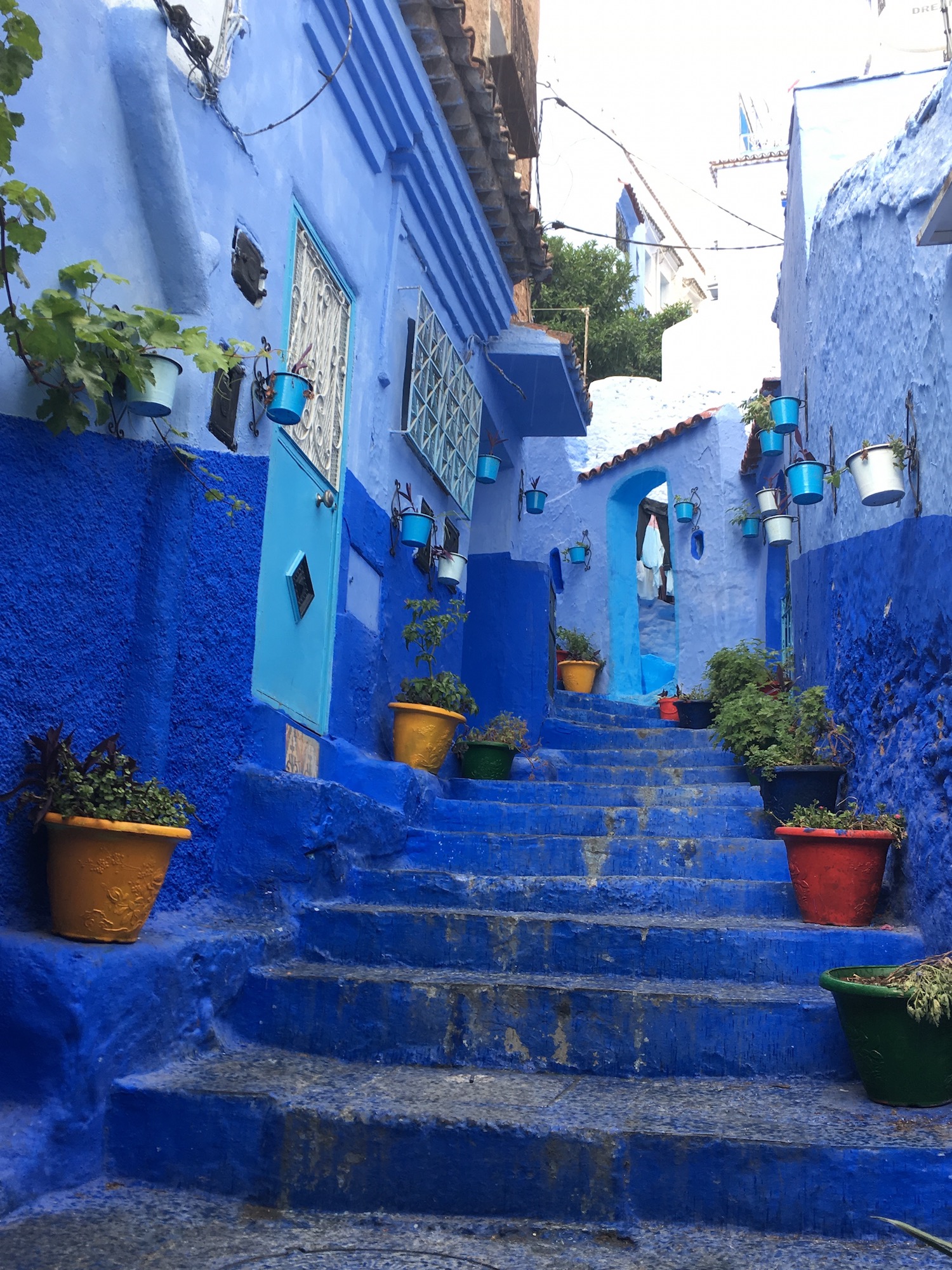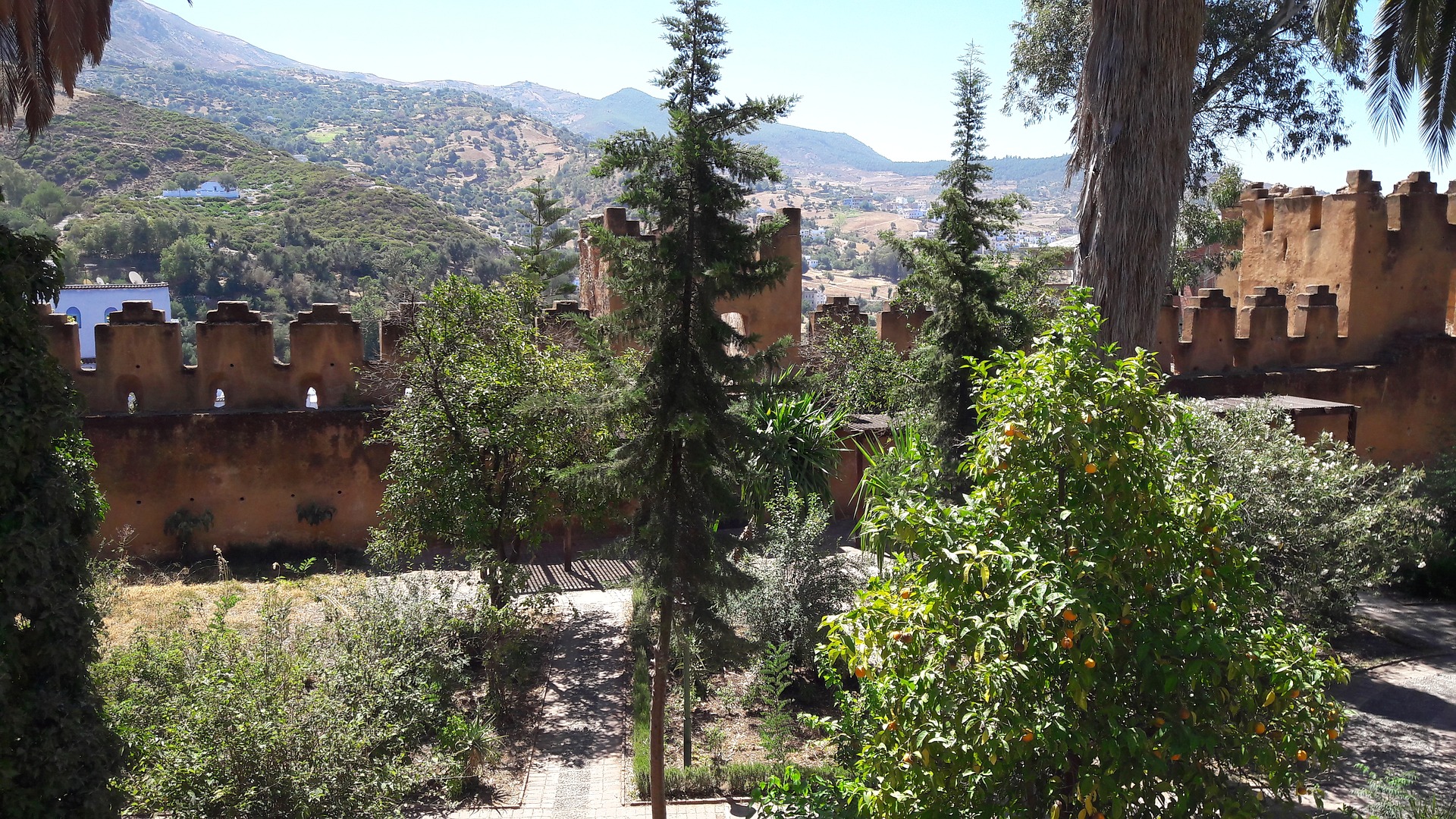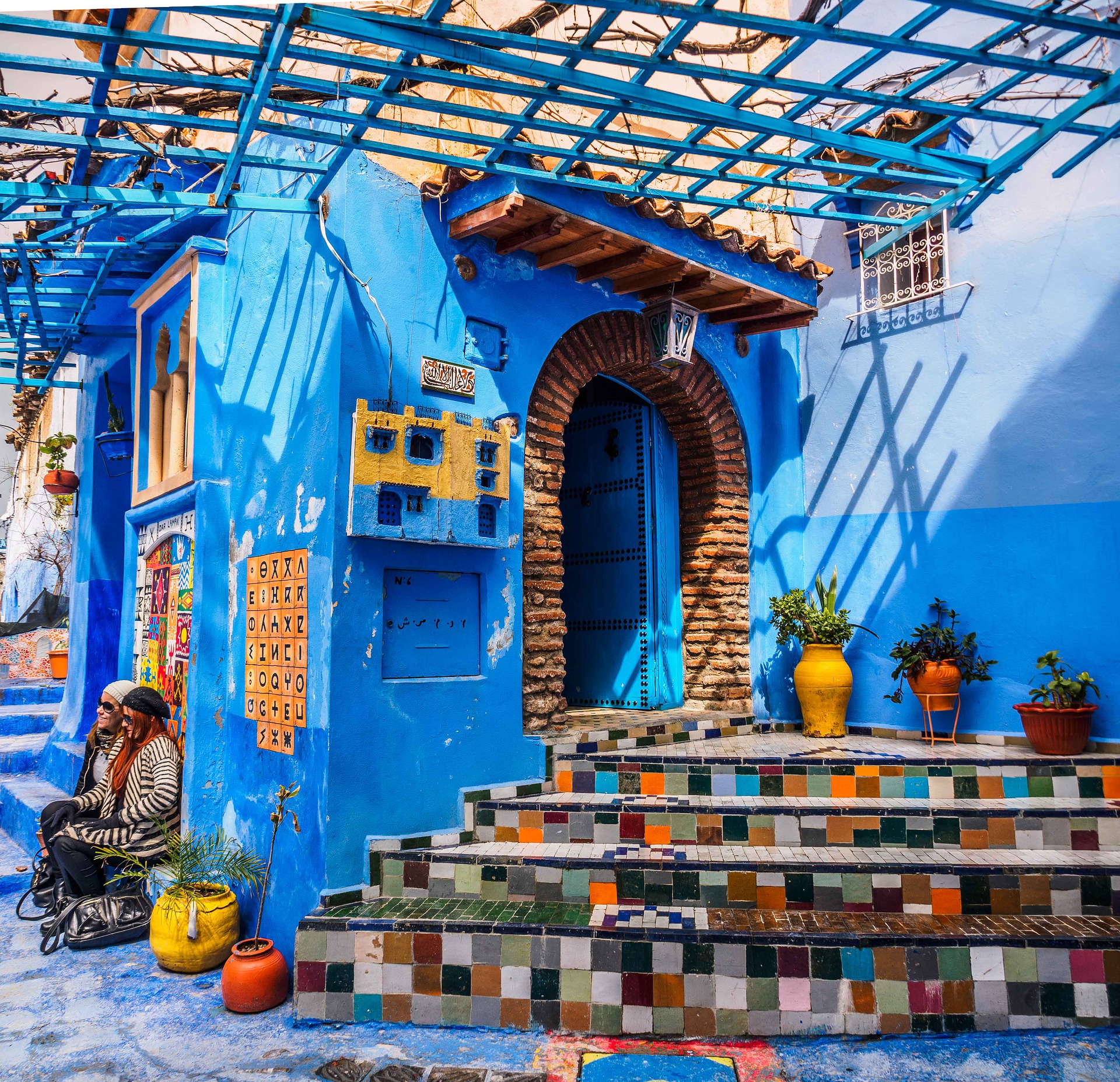 DAY 3
Departure day
Private transport and driver for your transfer to Tangier Port. Depending on our ferry's departure time there may be the opportunity to take a bit more leisure time in Chefchaouen.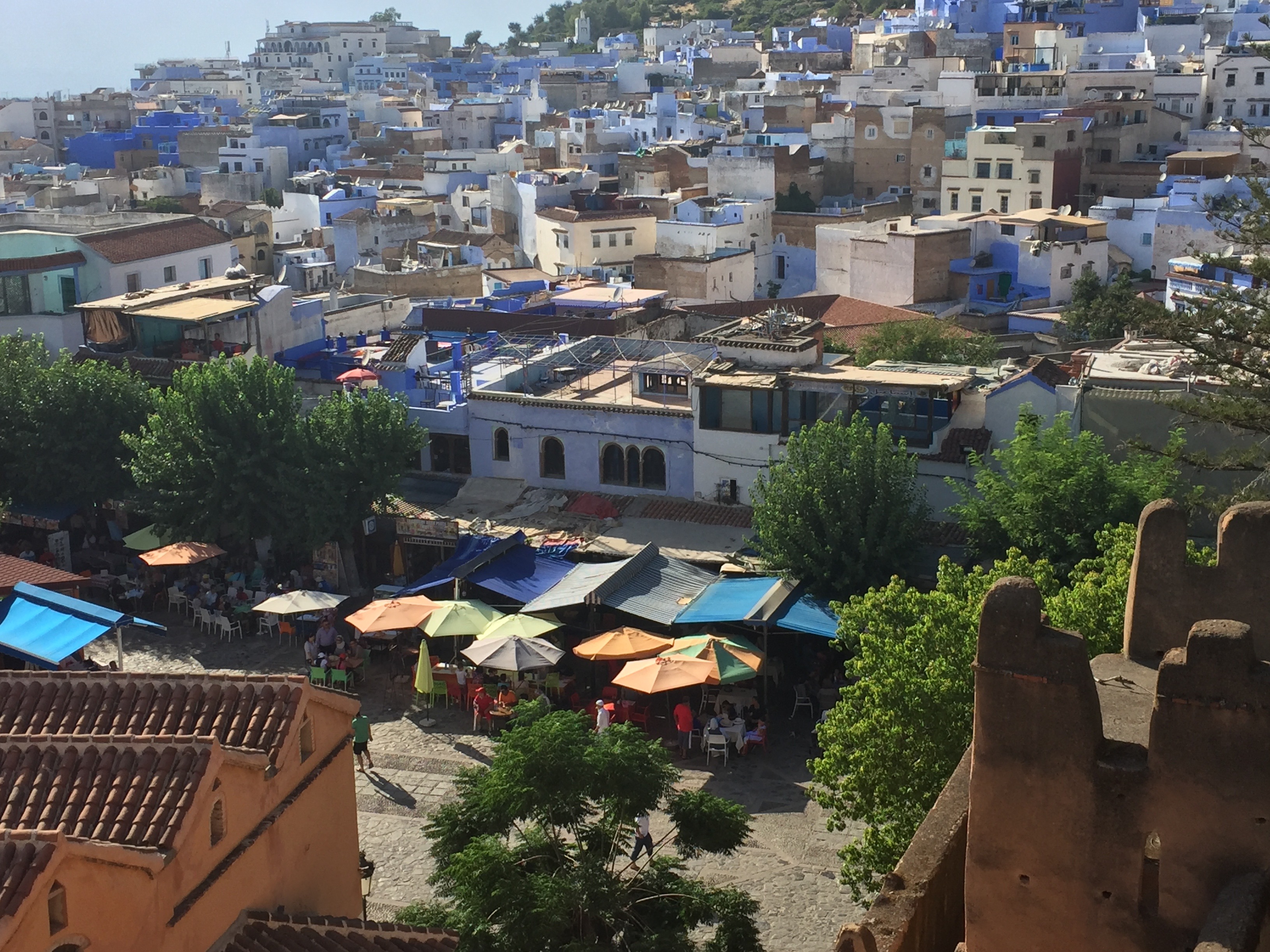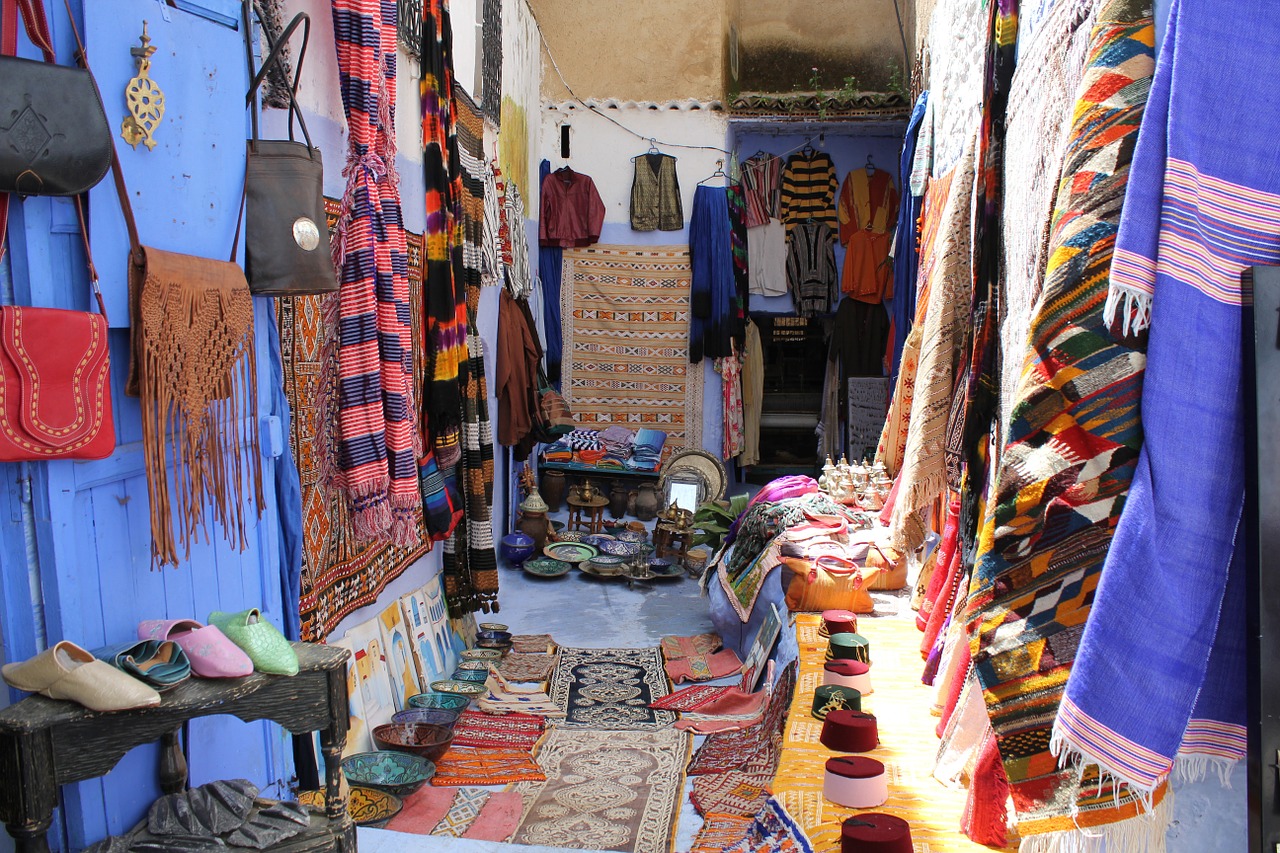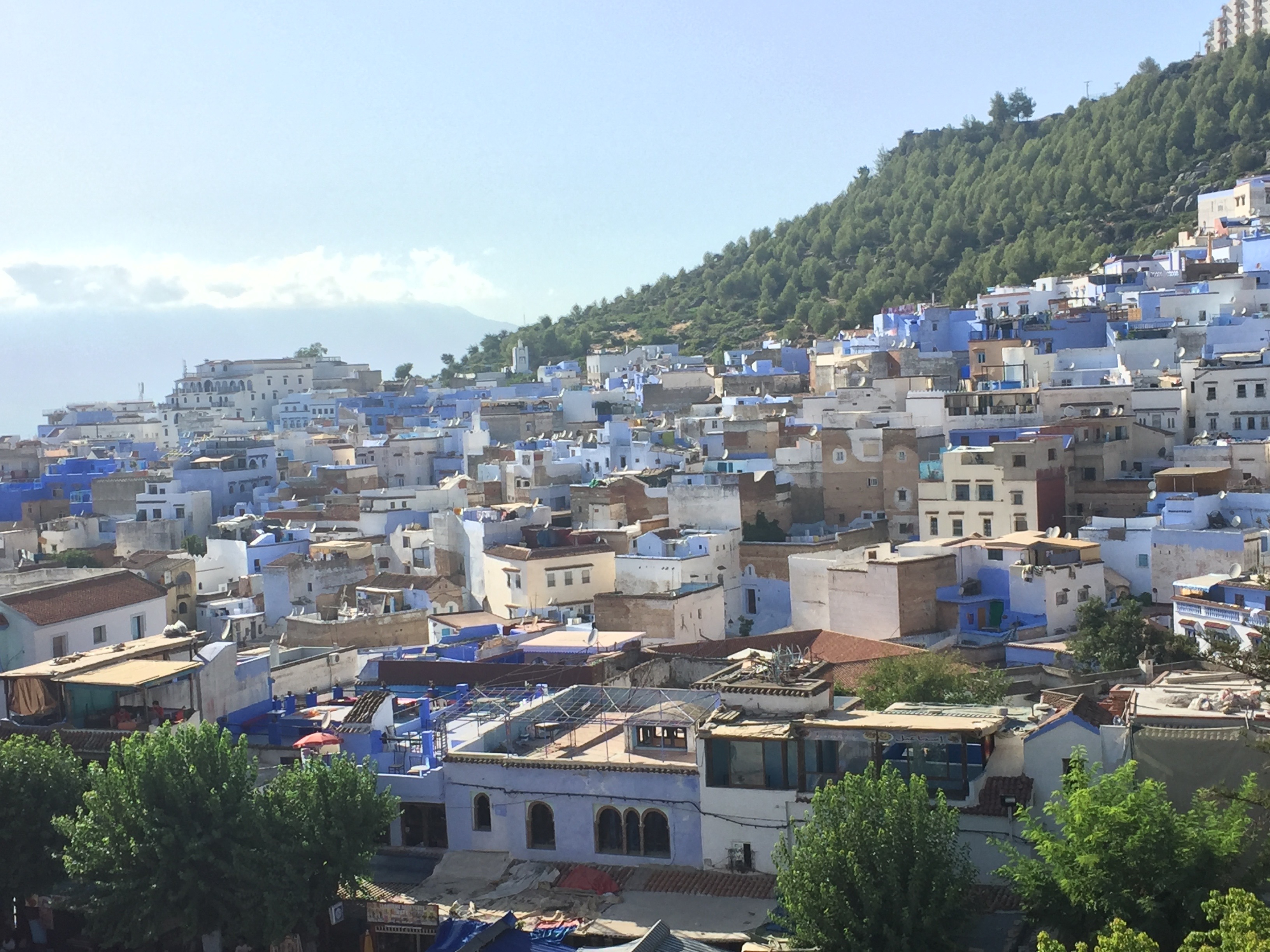 WHAT ATS OFFERS
WHAT ATS OFFERS :
Ferry port transfers to/from your Chefchaouen accommodation on arrival and departure days;
All Moroccan ground transportation in private 4x4 vehicle with driver to cover the itinerary as described; your driver will be English speaking and as well as being you driver, he will assist with all practical and logistical aspects of your tour as well as being able to impart information as you travel;
2 x nights of accommodation on half board basis (dinner, bed and breakfast) in Chefchaouen;
WHAT ATS DOES NOT INCLUDE
Exclusions
Flights/Ferries;
Personal Insurance;
Personal spending;
Lunches;
All other items not mentioned in the WHAT ATS OFFERS list
PRICE
3 Day Tour: Tangier, Rif Mountains & Chefchaouen (all taxes incl)
Total for 2 persons: 8300 MAD (830 EURO)
Total for 4 persons: 11200 MAD (1120 EURO)​
Total for 8 persons: 18800 MAD (1880 EURO)
For other group sizes please enquire