Epic journeys
Cookery Classes & Berber Lifestyles
Womens' Social and Economic Development
Tour Overview
INTRODUCTION
Introduction
This unique culinary and cultural tour allows pupils to feast both their eyes and their stomachs whilst engaging with all that Marrakech and its surrounding area has to offer (in the High Atlas and on the Marrakech Plain).

Of interest to geography students & food and technology students (as well as for general educational tours), participants experience a wide variety of culinary experiences in a wide variety of contrasting geographical locations.

Time is spent in both Marrakech, in countryside areas of the High Atlas and on the Marrakech Plain. .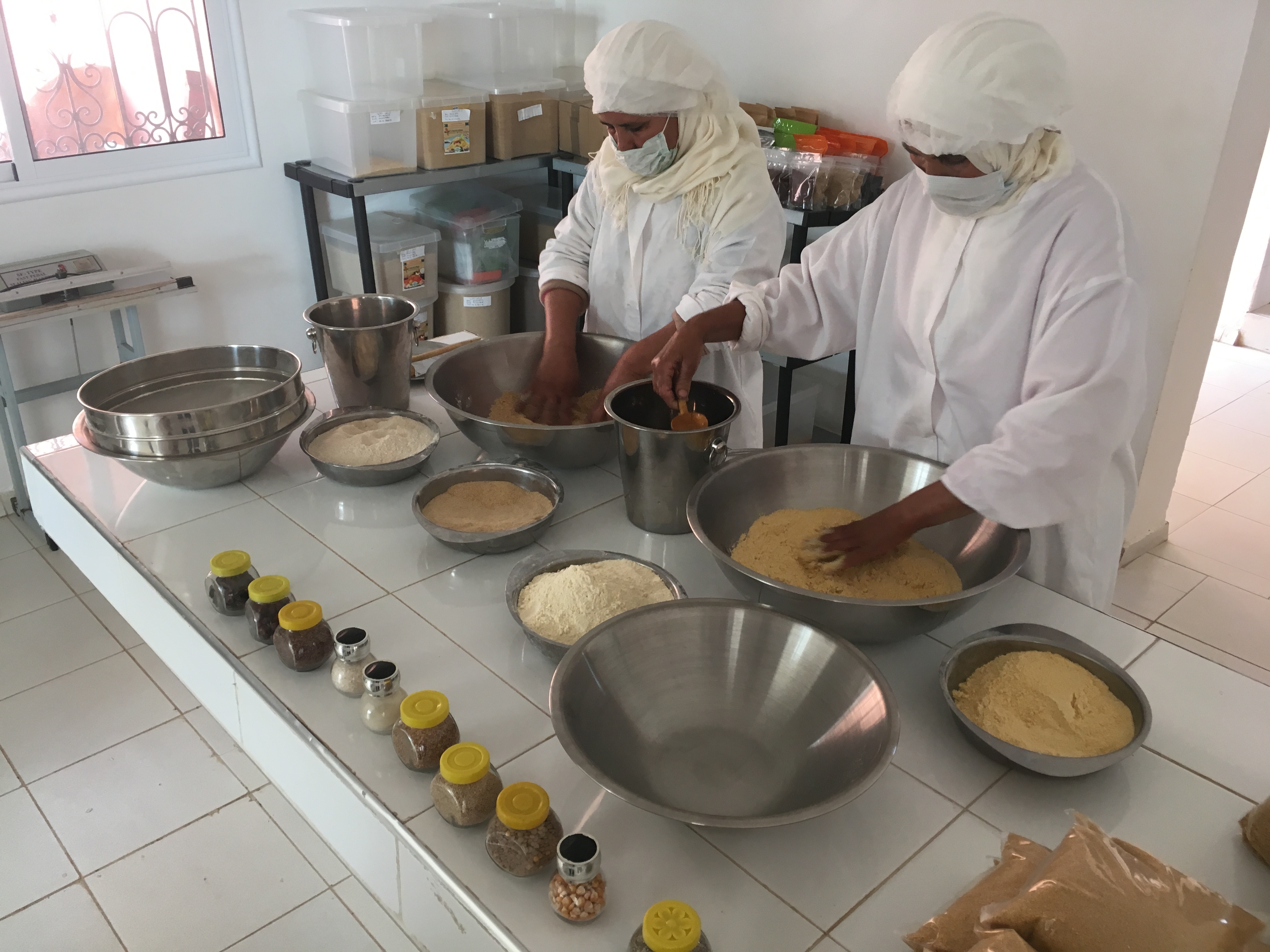 DAY 1
ARRIVAL DAY: MARRAKECH
Arrive into Marrakech Menara Airport; collected by your group's private transport and driver and taken to your accommodation in the city.

Depending on the time of arrival, time can be spent in the city's Old Medina; there are so many interesting things happening there. The Old Medina, the central core of the city, is now a World Heritage Site. There is much to see in the Old Medina – the Koutoubia Mosque, the varied activities of Jemaa el Fna (music, drumming, snake charmers) and the Souks. A visit to a traditional Apothecary too can be included, a place where herbs and spices that are used for medicinal and culinary purposes are explained.

Evening meal in group's accommodation.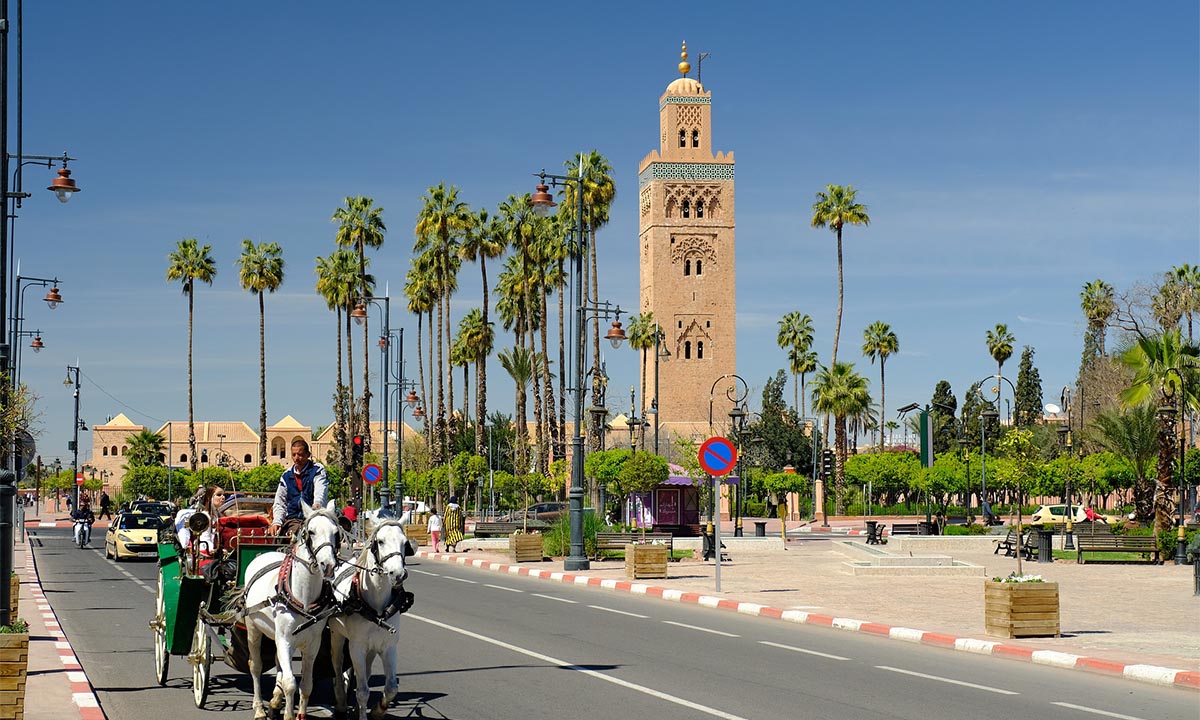 DAY 2
MORNING TAGINE COOKERY EXPERIENCE & AFTERNOON PATISSERIE BAKING EXPERIENCE IN MARRAKECH
MORNING
This morning the group will travel to take part in a Tagine Cookery Class. This experience is enjoyed in the suburbs of Marrakech, in a building set in a lush, tranquil garden, the calming atmosphere of which relaxes and enables fullest concentration.

The organization that operates this is Cookery Class is a Womens' Training Centre and Restaurant where women gain cookery skills that they delight in passing on.

Students are based at workstations and are provided with all ingredients for the making of their tagine. Instruction is very accessible and easy to follow. Of course, mint tea is all part of the experience (the mint being collected fresh from the garden), enjoyed whilst the tagines are slowly cooking over open air charcoal fires.

Lunch is partly the students' tagines plus many tasty and traditional additions provided by the Cookery School.

AFTERNOON
In early afternoon, after a little siesta, it is time to roll up sleeves again and prepare for a Baking Class to make Moroccan patisserie.

This will, of course, be followed by an afternoon tea of delicious mint tea along with the students' patisserie.

If wished, some more time can be spent in the Old Medina before returning to your groups' accommodation.

Evening meal in group's hotel.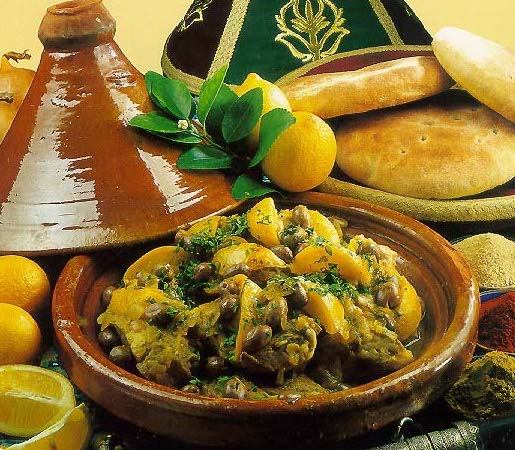 DAY 3
AROUND AMIZMIZ: HIGH ATLAS & BERBER LIFE
ALL DAY
Having had some time in the city of Marrakech, today your group travels into the High Atlas, deep into the countryside of Morocco. The High Atlas are home to the very friendly and hospitable Berber people.

After just over one hour's drive from Marrakech, the Marrakech Plain is first crossed before the looming mass of the High Atlas dominate the scene. On a clear day the highest peak, Toubkal (4,167m), may be seen, perhaps snow-capped.

A gentle walk is taken in the Berber countryside around Amizmiz to appreciate how the Berbers carefully farm their land. The season's crops and trees will be identified by your Countryside Guide, bringing you close to the source of all the foods you have been eating – no processing, minimum packaging, minimum transporting and basic marketing.

A potter's workshop is visited where tagine pottery pots are made. There will also be the chance for a few students to "have a go".

Lunch is taken in a shady forest glade.

A further short stroll is then taken back to Amizmiz. Here, in this market town, the market stalls, the fruits, vegetables, nuts, meats, spices and herbs, etc., are all seen.

Return to Marrakech in late afternoon.

Evening meal in group's hotel.

.
DAY 4
COUSCOUS COOKERY EXPERIENCE ON THE MARRAKECH PLAIN & DEPARTURE
MORNING TILL EARLY AFTERNOON
Leave Marrakech and first drive eastwards along the Fes road for about 40 minutes, then turn on to the Marrakech Plain and head to a traditional village. Here a second breakfast will first be offered. A favourite second breakfast food is mseman; its preparation will be demonstrated. Mseman are delicious, eaten with butter, honey, cheese.

Located in this village is a ladies' Co-operative. Here they process the various type of grains that are turned into couscous e.g. millet, rice, quinoa.

After donning shoe coverings, a white coat and a hairnet hat, students are guided through the small factory to see how the couscous is prepared. Of course, students try their hand at transforming the ground grains into couscous – patience is required, it is hard, slow work.

Naturally you will be eating couscous for a delicious lunch, prepared for you and served to you by the delightful ladies of the Co-operative.

After lunch the group travels directly to the Menara Airport for their departure flight. NOTE: A group needs to be at the airport 3 hours before departure s this Couscous Option can only be included if the group has an evening departure flight.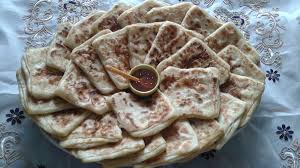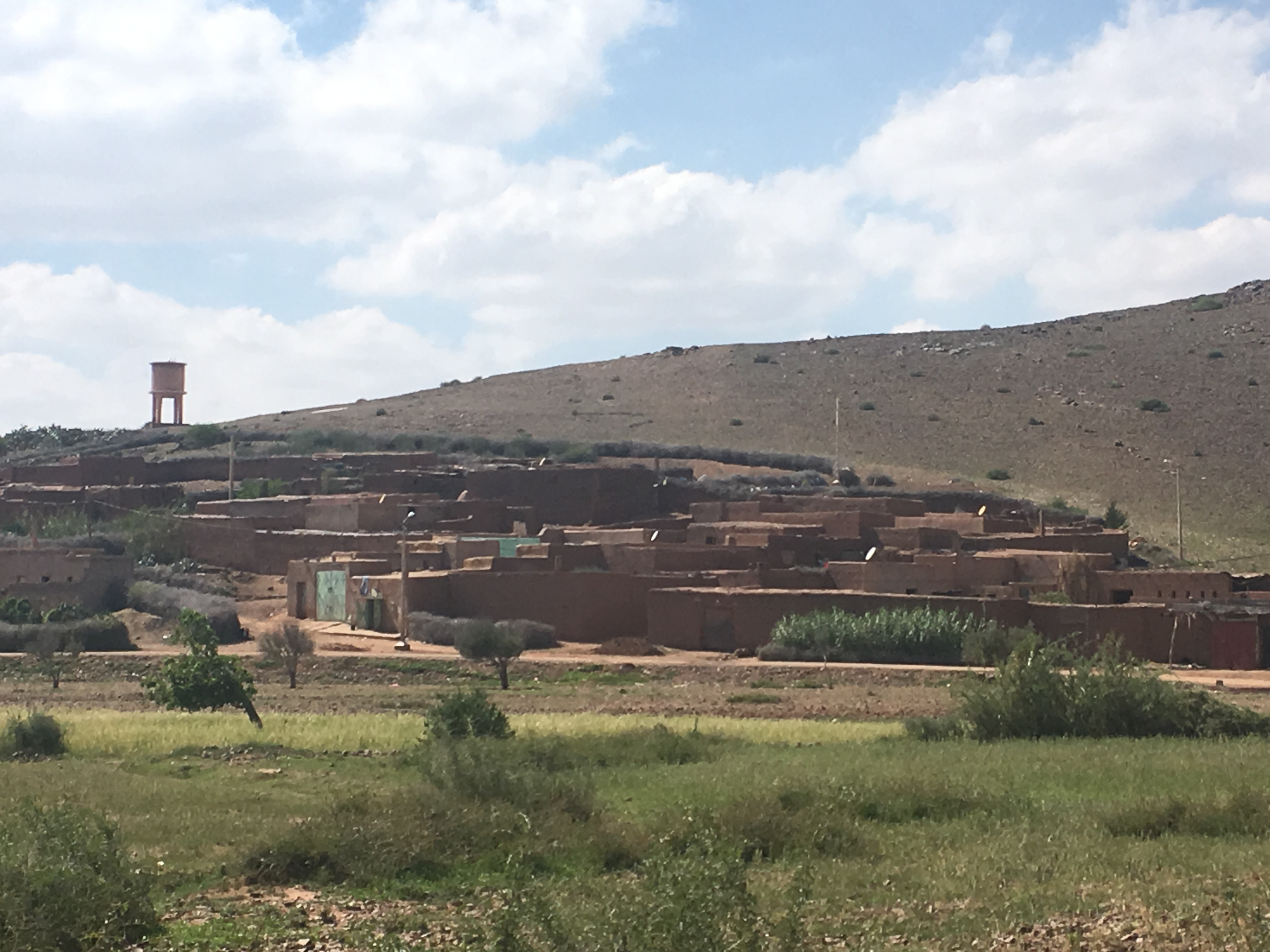 HIGHLIGHTS
The excitement of Marrakech's Old Medina.
A Tagine Cookery experience.
A Patisserie Baking experience.
The High Atlas.
Experiencing Berber life and their rural activities.
A Couscous Cookery experience in a Marrakech Plain village.
EDUCATIONAL RELEVANCE
Worlds Heritage Sites
Cultural differences/similarities; an appreciation.
Life Skills
The High Atlas.
Sustainable Futures
The High Atlas: mountain landscapes, their processes and forms.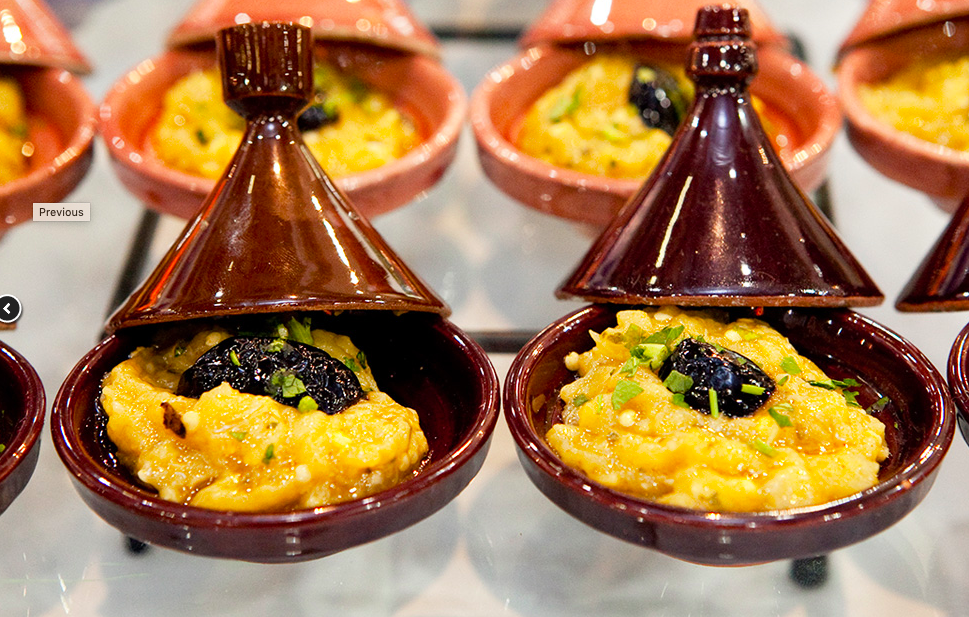 WHAT ATS INCLUDES:
Airport transfers to/from your Marrakech accommodation on arrival and departure days;
All further Moroccan ground transportation to cover the itinerary as described;
3 x nights Marrakech half board accommodation in a 3* hotel;
All visits, experiences and cookery classes (including ingredients) as outlined in the tour itinerary;
An Anzal Tours Courier (for logistical and practical support) to accompany you throughout your tour, in city and countryside;
A Marrakech City Guide for a half day;
Lunches x 3 (Days 2, 3 and 4)
Second breakfasts x 1 (Day 4)
WHAT ATS DOES NOT INCLUDE:
Flights/Ferries
Personal Insurance
Personal spending
Lunches (but they can be added at a supplement)
Drinks/Bottled Water (but they can be added at a supplement)
All other items not mentioned in the WHAT ATS OFFERS list
PRICE FROM
​Price for 20 Pupils plus 2 Teachers: 89280 MAD (8928 Euros).
​Price for 30 Pupils plus 3 Teachers: 125640 MAD (12564 Euros).
​Price for 40 Pupils plus 4 Teachers: 159840 MAD (15984 Euros).
Please contact us for a price for your particular group.