Tour Overview
INTRODUCTION
​In the Foothills of the High Atlas
The Ourika Valley is in the foothills of the High Atlas mountains. Travelling time to the Ourika Valley, from Marrakech, is around 45 minutes. The scenery in Ourika is of uplifted rocks, deep, water sculpted, valleys, rich vegetation and captivating Berber communities and activities.

ATS offers several half day hikes/treks in the Ourika Valley e.g. around the area of the Kasbah Bab Ourika and the villages of Timalesen, Azro Melloule, Tafza and Taourirt. The hike/trek encounters forest, open vistas, cultivated fields, Berber villages.

Duration of hikes/treks can be from 2 to 4 to 8 hours; height gains on a trek can be from 100m to 600m; distances walked can be from 10kms to 15kms. Each hike/trek can be readily tailored to requested requirements.

For our clients who wish to spend a full day in Ourika Valley, hiking towards Setti Fatma is an ideal choice, a favorite weekend destination for many Moroccans. Here there are many beautiful streams and several waterfalls, impressive cliff faces as well as productive fields (many terraced too) where the farmers still use traditional methods to manage water for irrigation. After the hike we go back for lunch in a nice restaurant with a beautiful view over the mountains.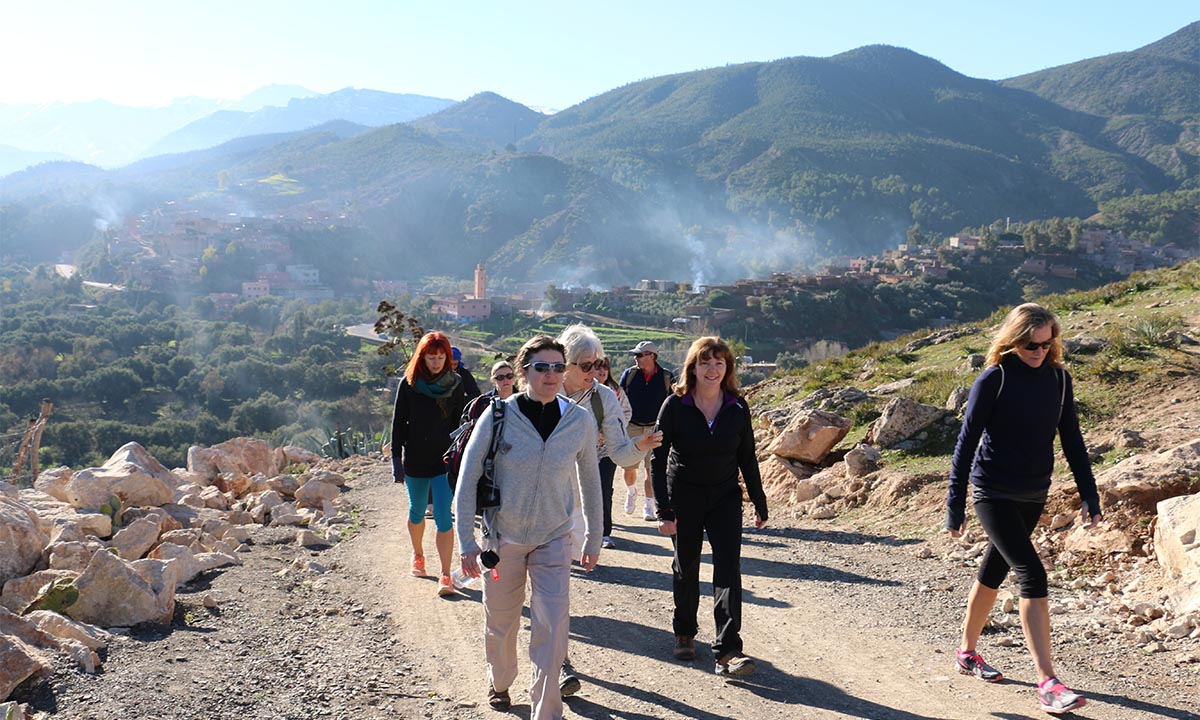 TYPICAL HALF DAY OURIKA HIKE ITINERARY
TYPICAL HALF DAY OURIKA HIKE ITINERARY
08:30: Depart from Marrakech.
09:15: Arrive in Tafza village, meet your Guide and start your hike up through the foothills.
12:30: Return to departure point (by a circular route) and depart for Marrakech.
13:15: Arrive in Marrakech.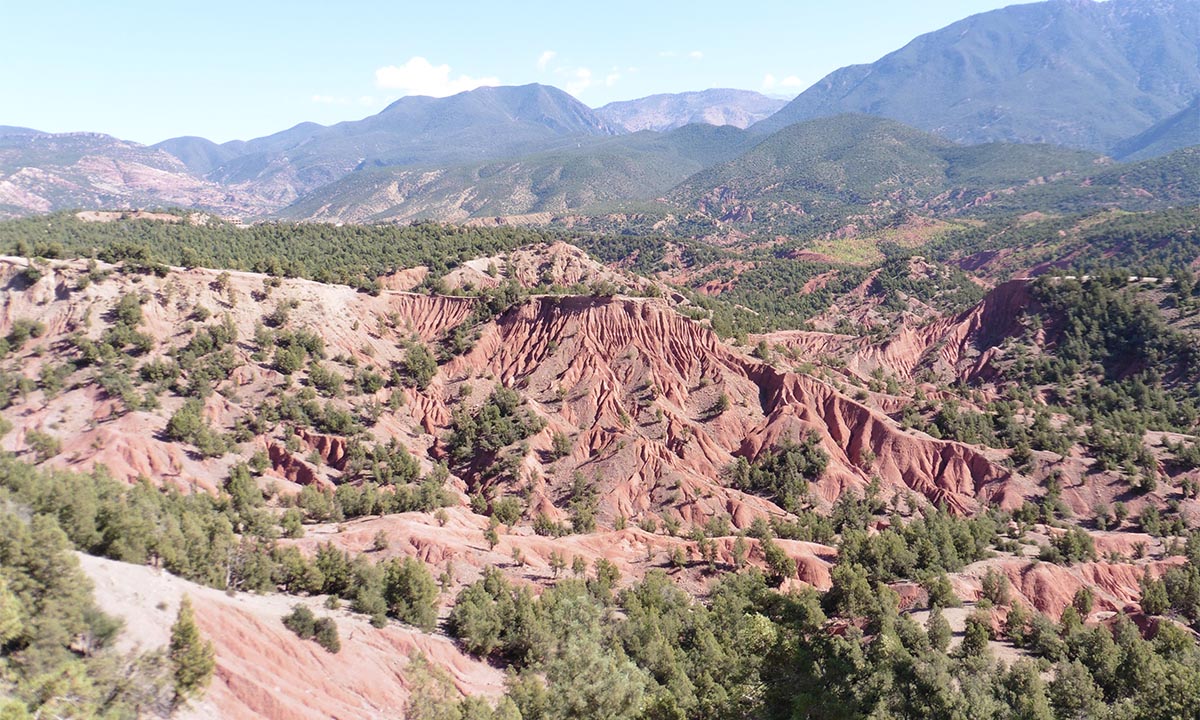 HALFE DAY PRICES
HALF DAY TOUR PRICES
Total for 2 persons: 1500 Dirhams
Total for 4 persons: 2400 Dirhams​
Total for 6 persons: 3300 Dirhams​
Total for 3, 5, 7 or more persons, please contact us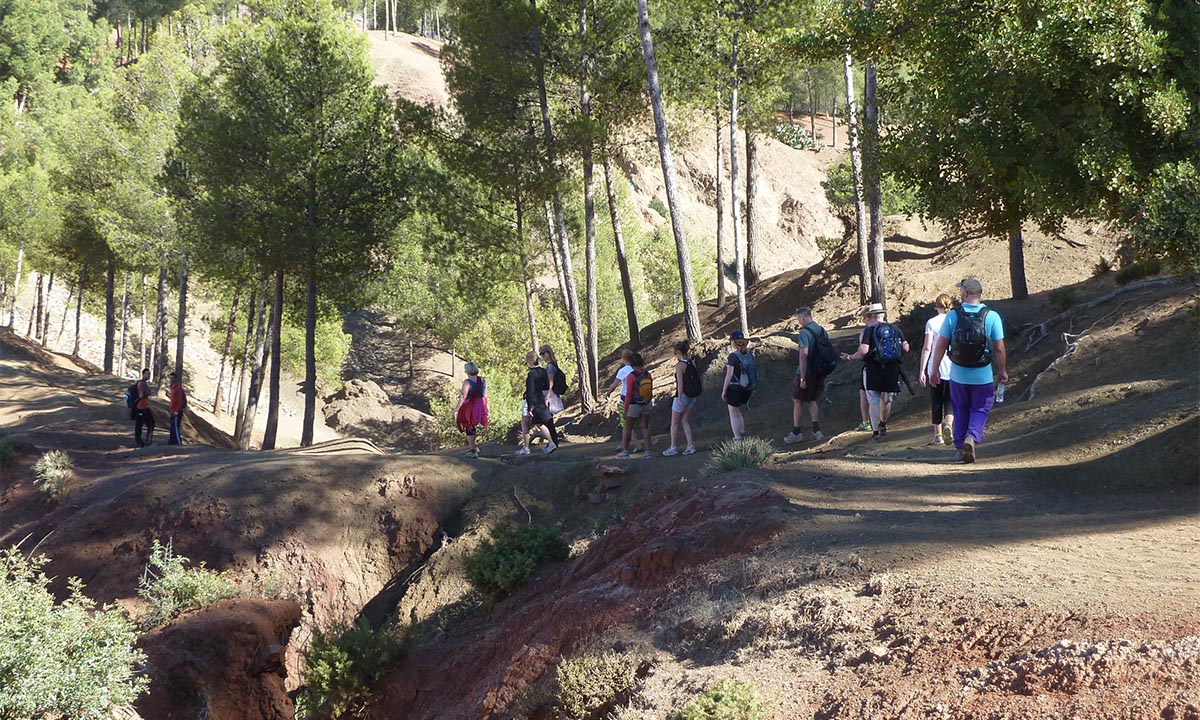 WHOLE DAY TOUR PRICES
(includes lunch in a traditional home)
Total for 2 persons: 1900 Dirhams
Total for 4 persons: 3000 Dirhams​​
Total for 6 persons: 4200 Dirhams​
Total for 3, 5, 7 or more persons, please contact us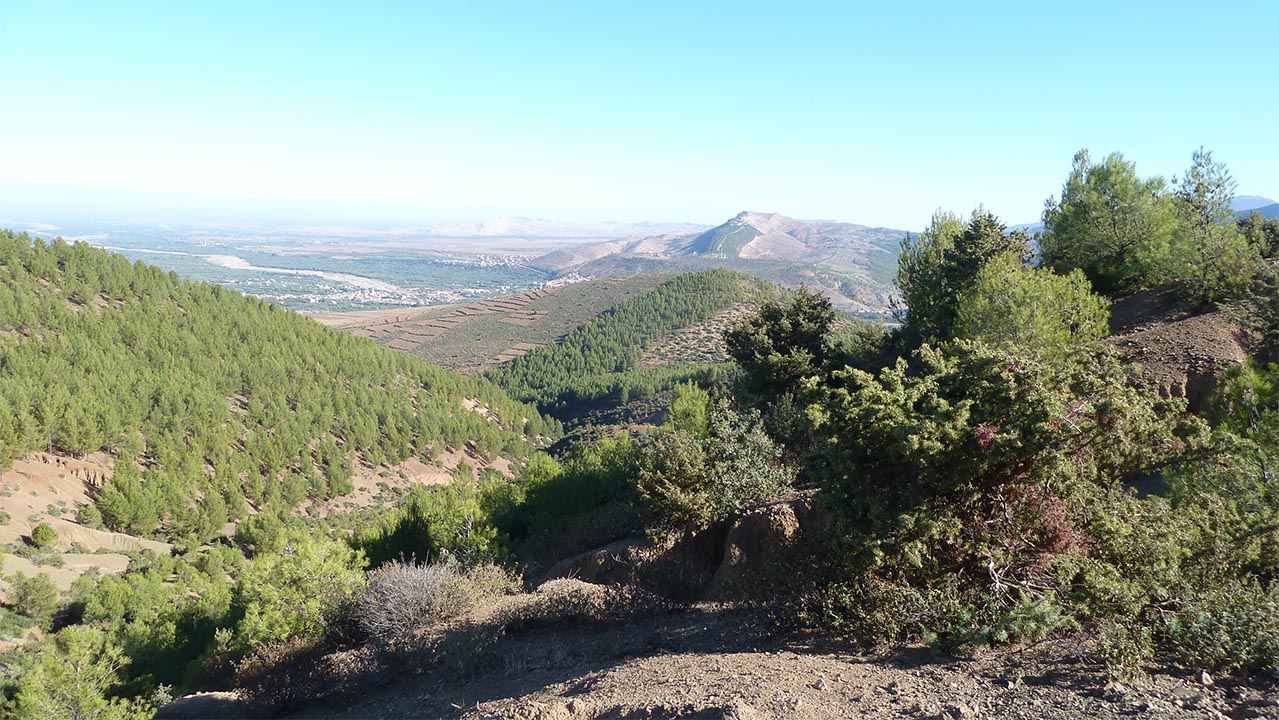 WHAT ATS OFFERS
WHAT ATS OFFERS ON THE OURIKA HIKES :
Return transport from your accommodation in Marrakech to Ourika and environs
A local Moroccan Guide, English speaking, throughout
A gentle hike/trek in the Ourika Valley
Often the opportunity to enter a Berber home (and perhaps to enjoy a traditional second breakfast, a unique highlight)
The possibility to extend a ½ day tour here to a whole day tour. note: if a whole day tour is taken then a mule is included to carry belongings.
If you wish to learn more about this programme, please contact us.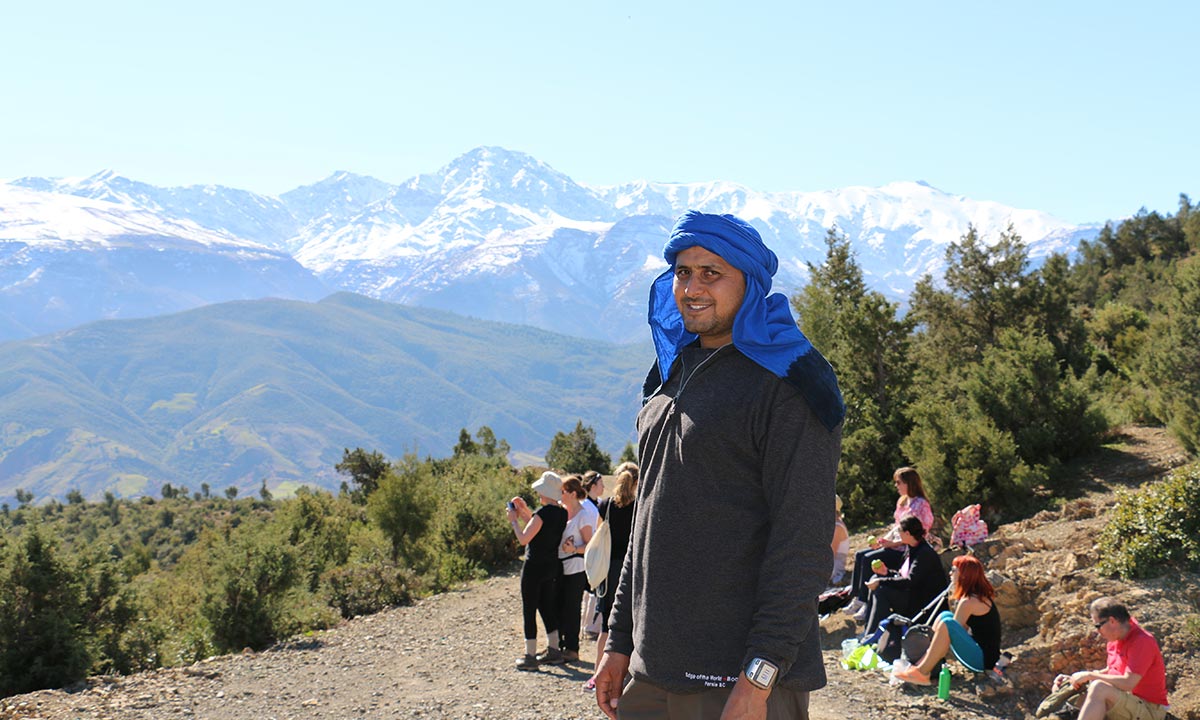 NOTE
Note
Inclusions as given on the tour's description.

30% deposit to book; balance to be paid ​30 days before tour's commencement; ATS Bank Details will be given.

Last minute bookings can always be discussed (with payment at commencement of day's activity).