Safe and comfortable travel is a most important part of any trip/tour. ATS uses one of the largest coach operators in Morocco and the standard of their coaches is very high.
Drivers also play a most important role and they too are professionally trained. Depending on the particular trip/tour, the following types of transport are used by ATS.
Private taxi
For shorter journeys, for smaller groups, the use of private taxis is ideal. A Petit Taxi can take 3 passengers and a Grande Taxi can take 6 passengers. Taxis are often used by ATS when taking clients to the starting point for Hikes and Treks e.g. Marrakech to Amizmiz, or Marrakech to Amizmiz.
4x4 vehicles
The use of 4×4 vehicles (e.g. Toyota Landcruisers) allows for flexibility in itinerary routings. Being able to travel on piste (gravel) roads, 4×4 vehicles allow travel to more remote areas, allowing access to very real and traditional Moroccan places. The high seating positions in 4×4's provide excellent viewing whilst travelling and the comfort afforded by their luxury seating is much appreciated (especially on the rougher roads!). A 4×4 vehicle such as a Toyota Landcruiser can carry up to 6 persons; for larger groups, more than one 4×4 vehicle can be used, travelling in convoy. Air conditioning is fitted to all such vehicles. Examples are seen below.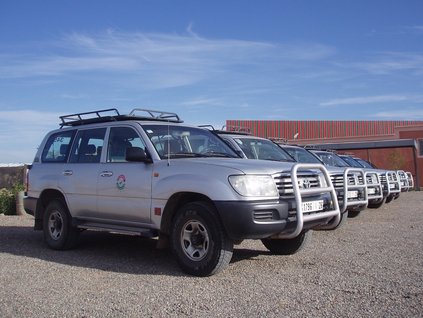 executive minibuses
For smaller groups that wish to travel as one, an executive minibus is ideal. The smaller executive minibuses can seat up to 14 persons whilst the larger ones can seat up to 17 persons. High quality seating, window curtains and air conditioning make for very comfortable travel. Examples are seen below.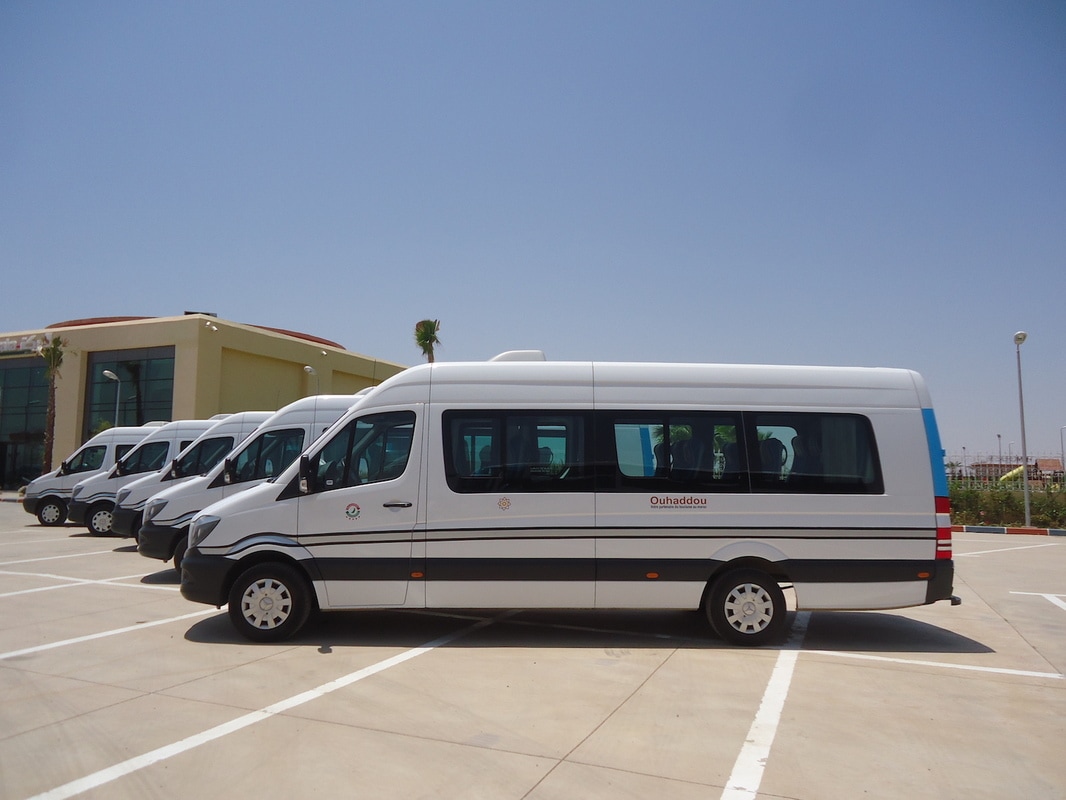 Coaches
For larger groups, there is the option to use either a 40 seat coach or a 48 seat coach. These coaches all come with comfortable seating and air conditioning. Accompanying the driver of such coaches is a "Driver's Helper", a young man who is there to assist the driver in parking and for coach security overnight as well as for assisting passengers with their luggage and their boarding and alighting from the coach.