Epic journeys
The Heart of The High Atlas
Tour Overview
INTRODUCTION
Among the peaks of the High Atlas
Imlil offers a very good starting point for walks and strolls to the High Atlas, to many valleys and Berber villages. The views are very impressive and on a "giant" scale. no matter your level of fitness, Imlil and the surrounding area is accessible to all. This area is ideal both experienced and for less experienced walkers who wish to sample the rewarding delights of easy walking in a beautiful setting.

Travelling time to Imlil, from Marrakech, is around 90 minutes. We have options for many hikes in this area with different levels of difficulty, moderate to demanding.

Duration of hikes can be from 3 to 5 hours; height gains on a trek here can be from 300m to 600m; distances walked is from 7kms to 10kms. each hike/trek can be readily tailored to requested requirements.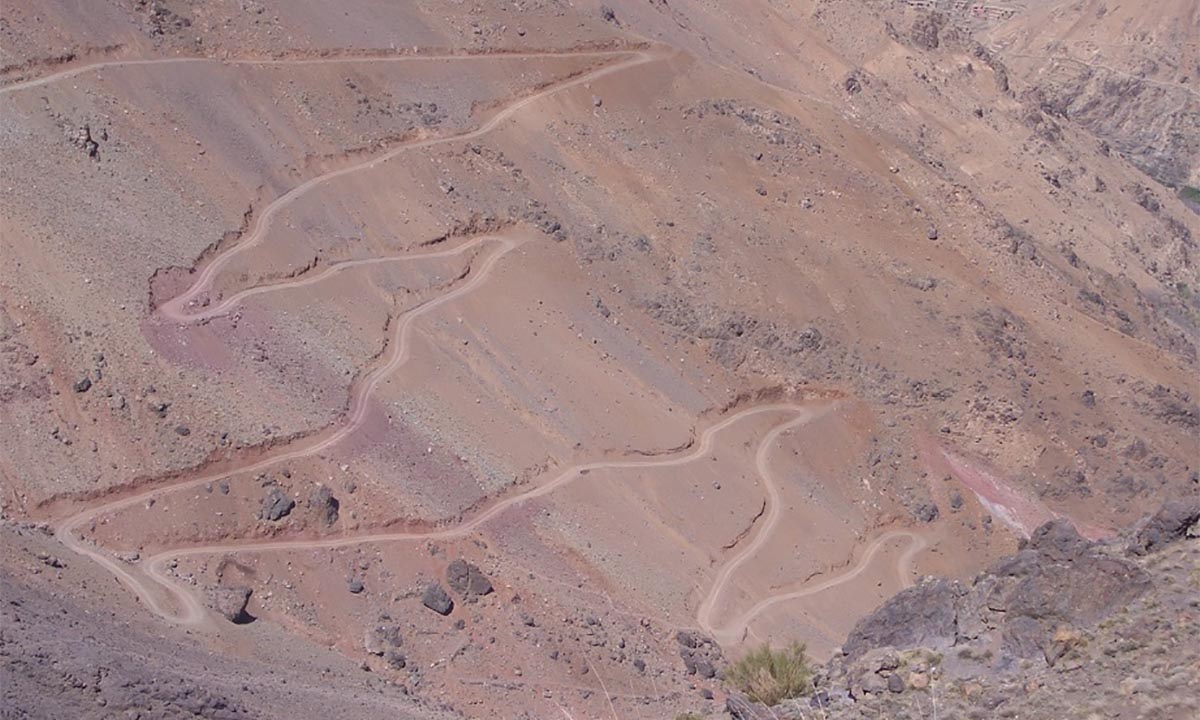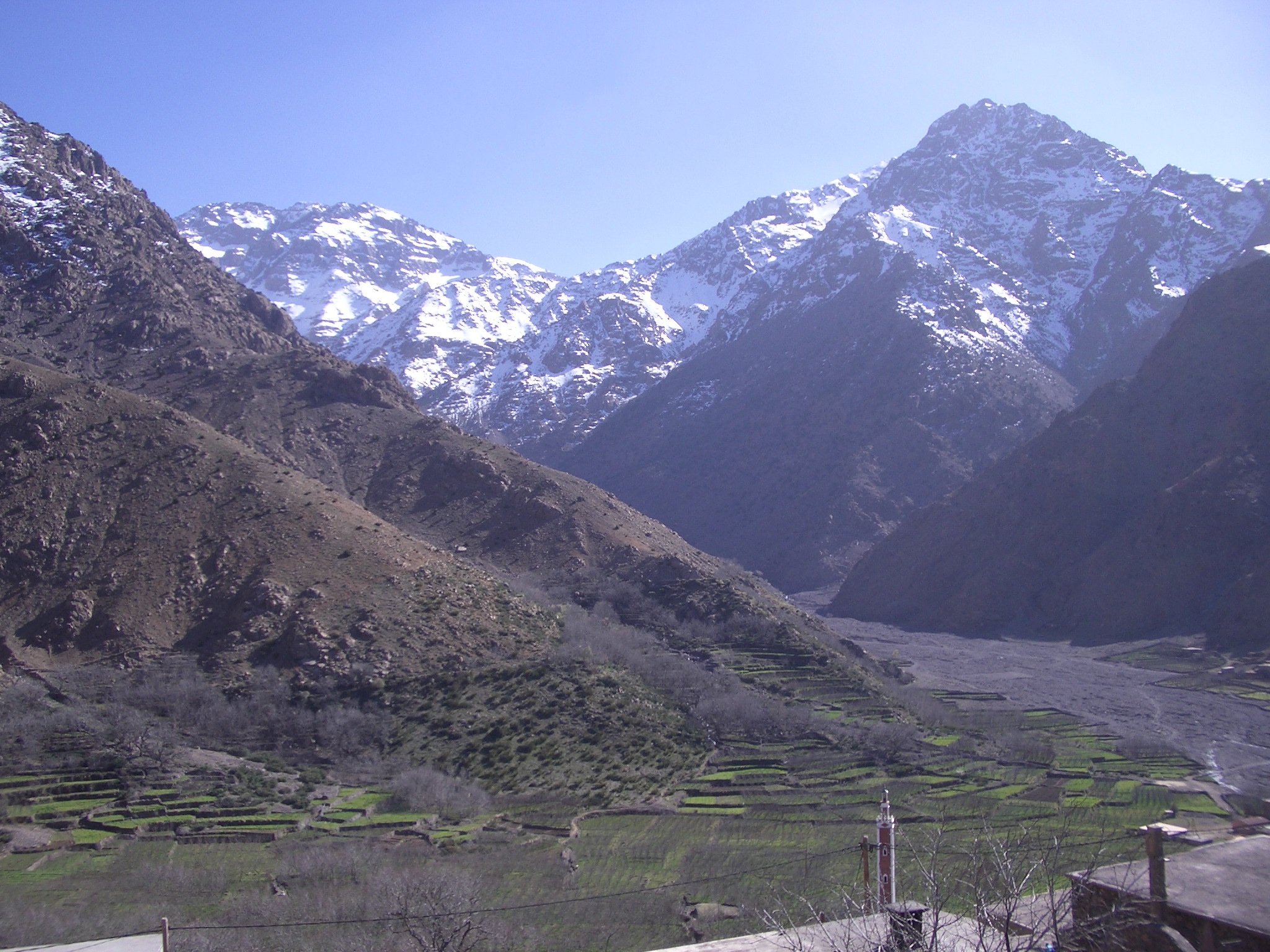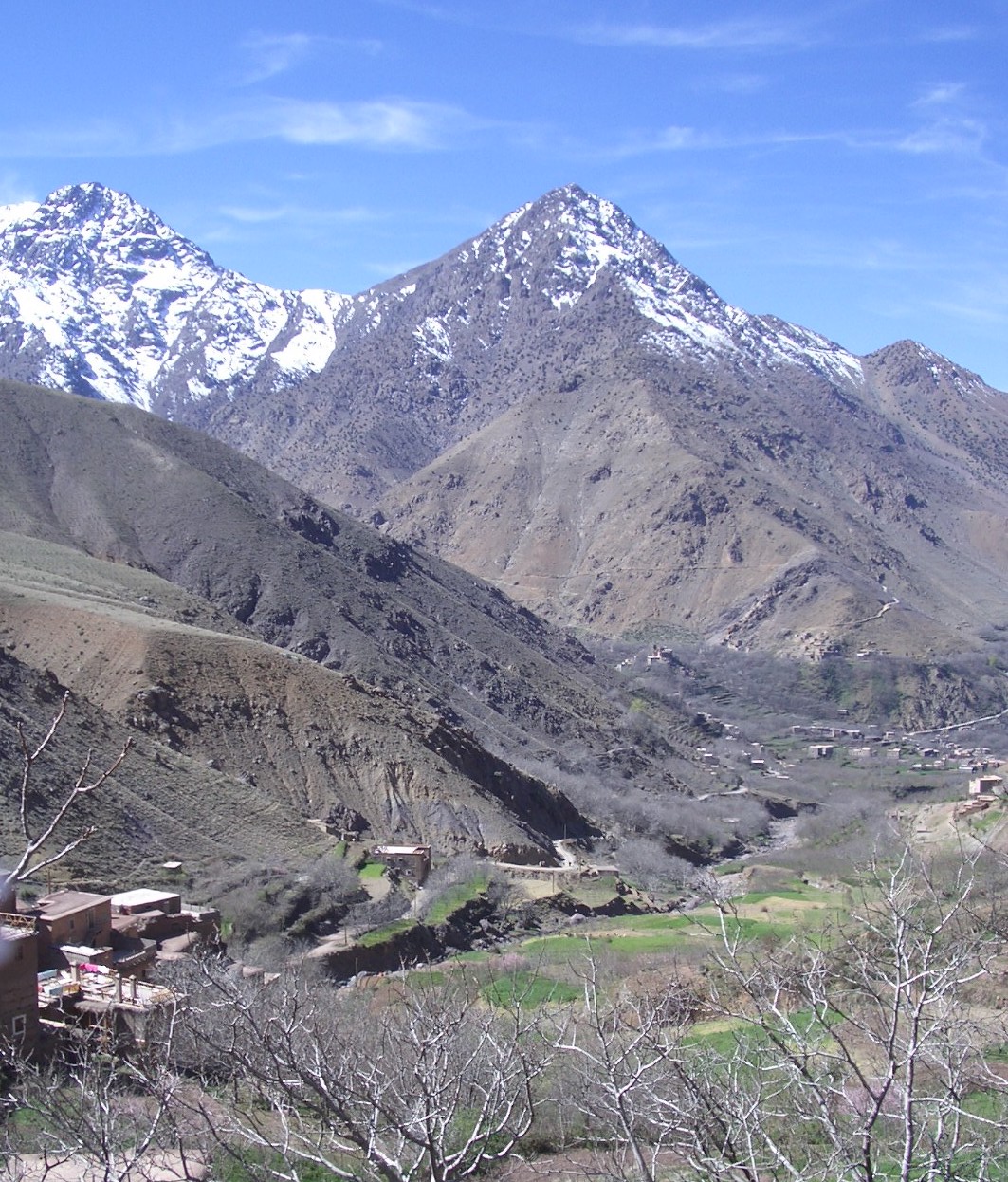 DAY HIKE ITINERARY
TYPICAL WHOLE DAY HIKE ITINERARY IN IMLIL AREA
08:30: Depart from Marrakech.
10:00: Arrive in Imlil, meet your Guide, English speaking, and begin the hike toward Armed village.
11:00: Arrive to Armed Waterfall.
11:30: Depart for Armed village.
12:30: Lunch in a Berber family house.
14:00: Walk back to Imlil.
15:30: Arrive to Imlil.
17:30: Arrive in Marrakech.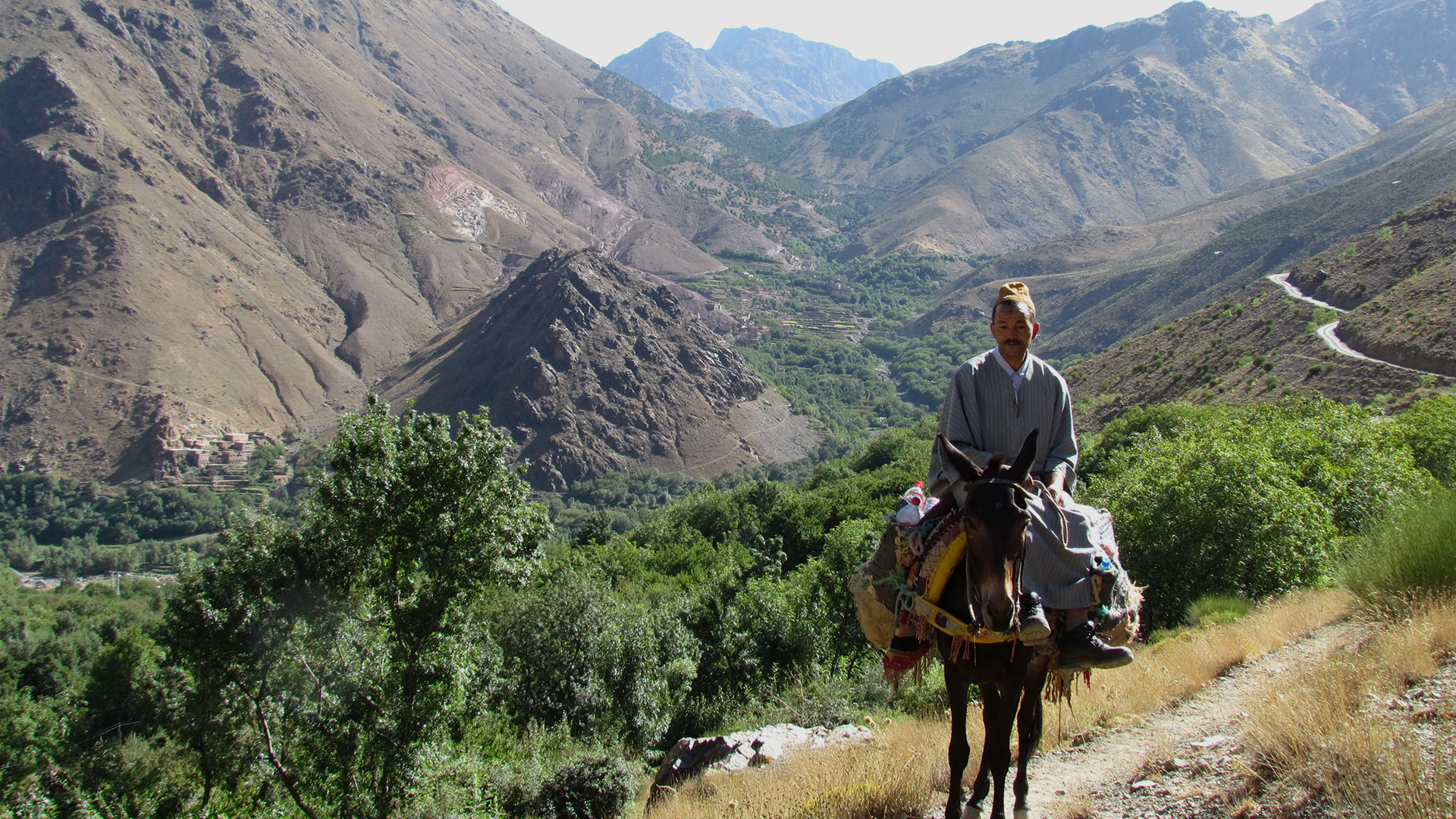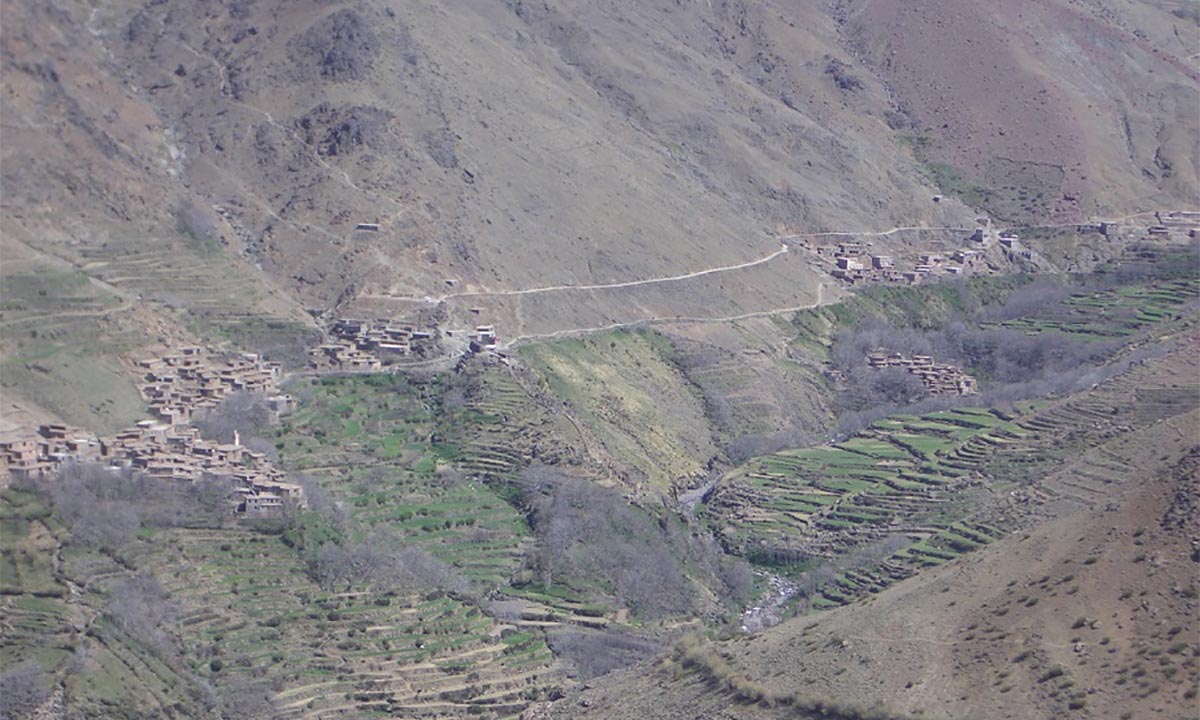 DAY PRICES
(all taxes incl.)
Total for 2 persons: 2160 MAD (216 EURO)
Total for 4 persons: 2520 MAD (252 EURO)​​
Total for 6 persons: 2880 MAD (288 EURO)​
Total for 8 persons: 3240 MAD (324 EURO)​
For other group sizes please contact us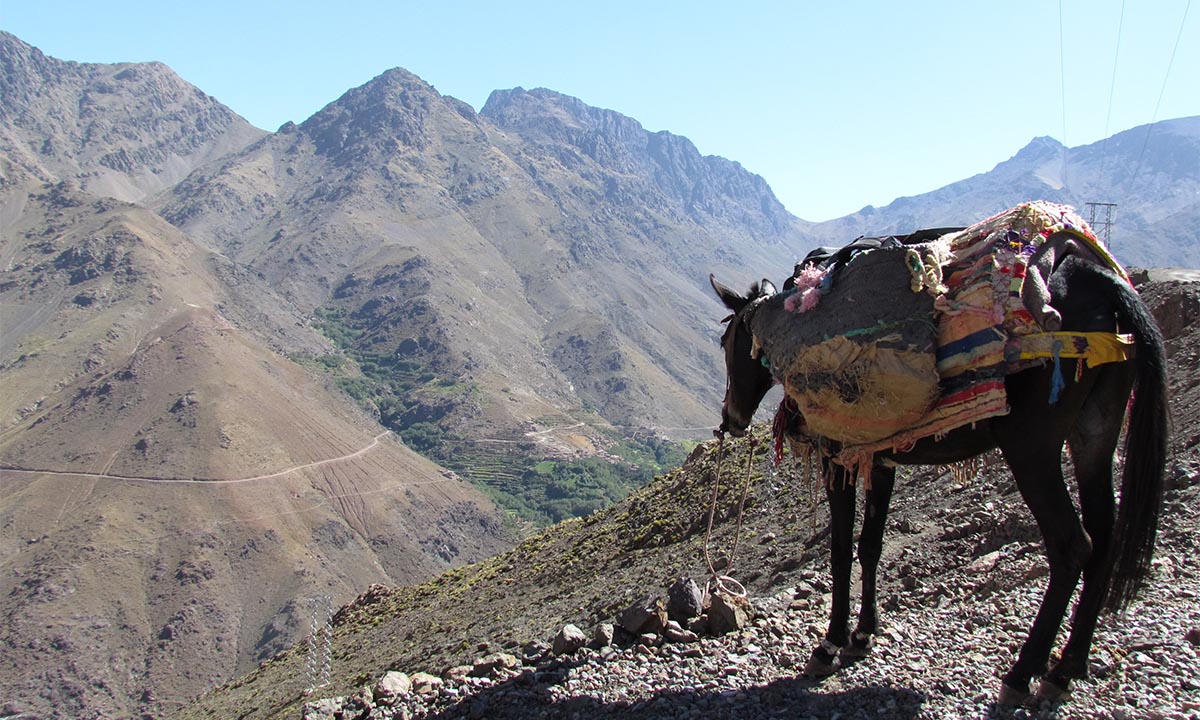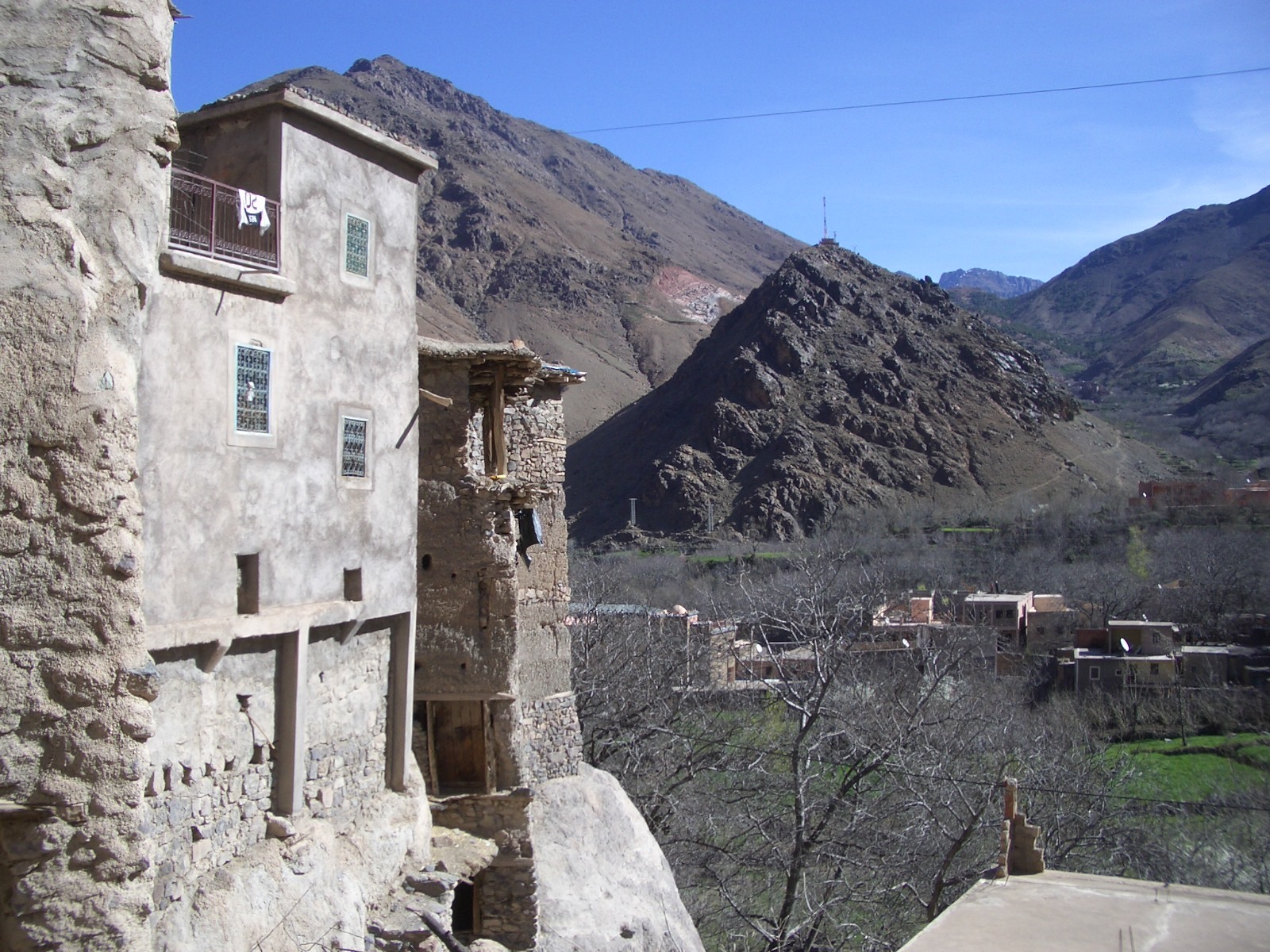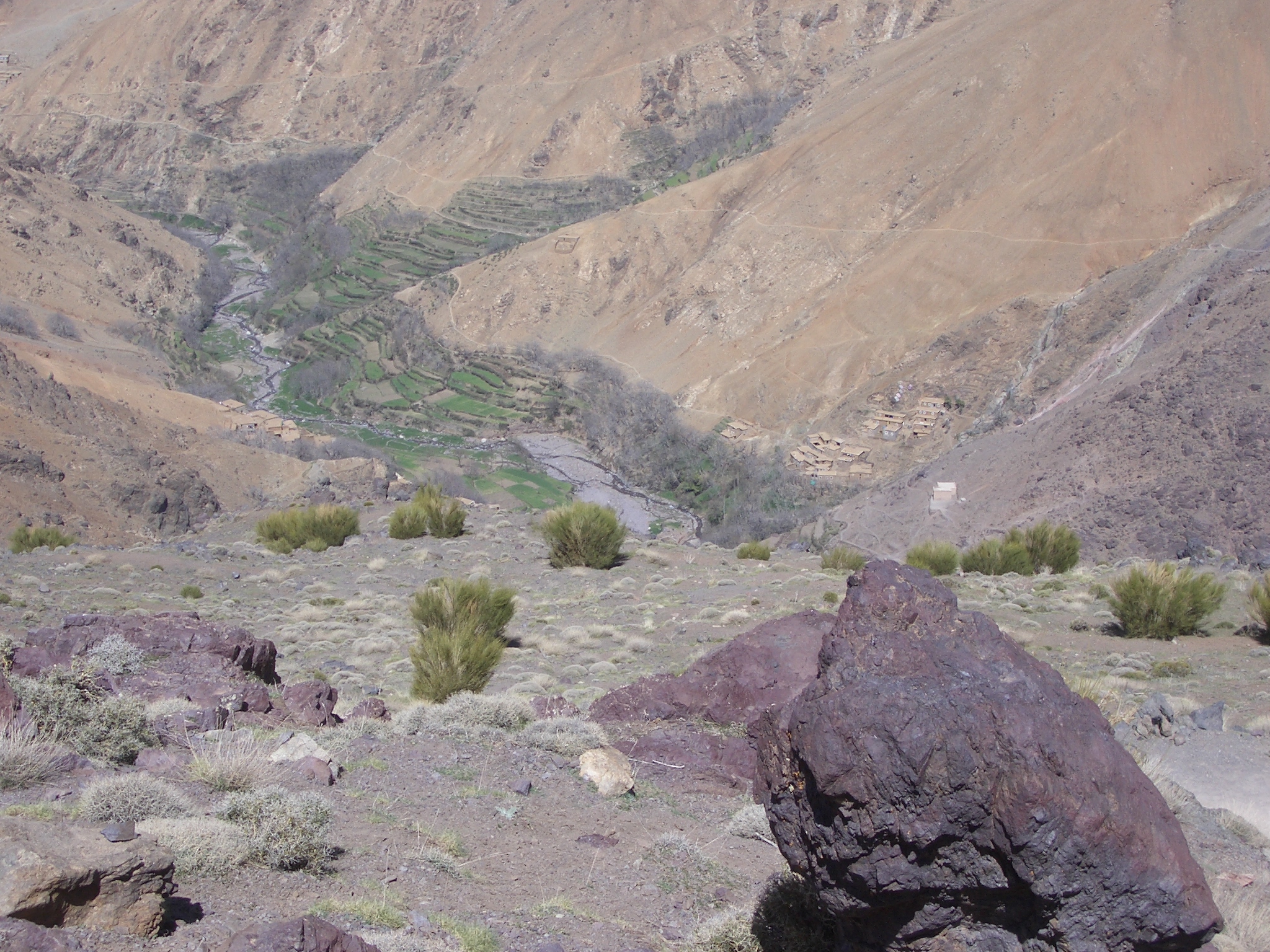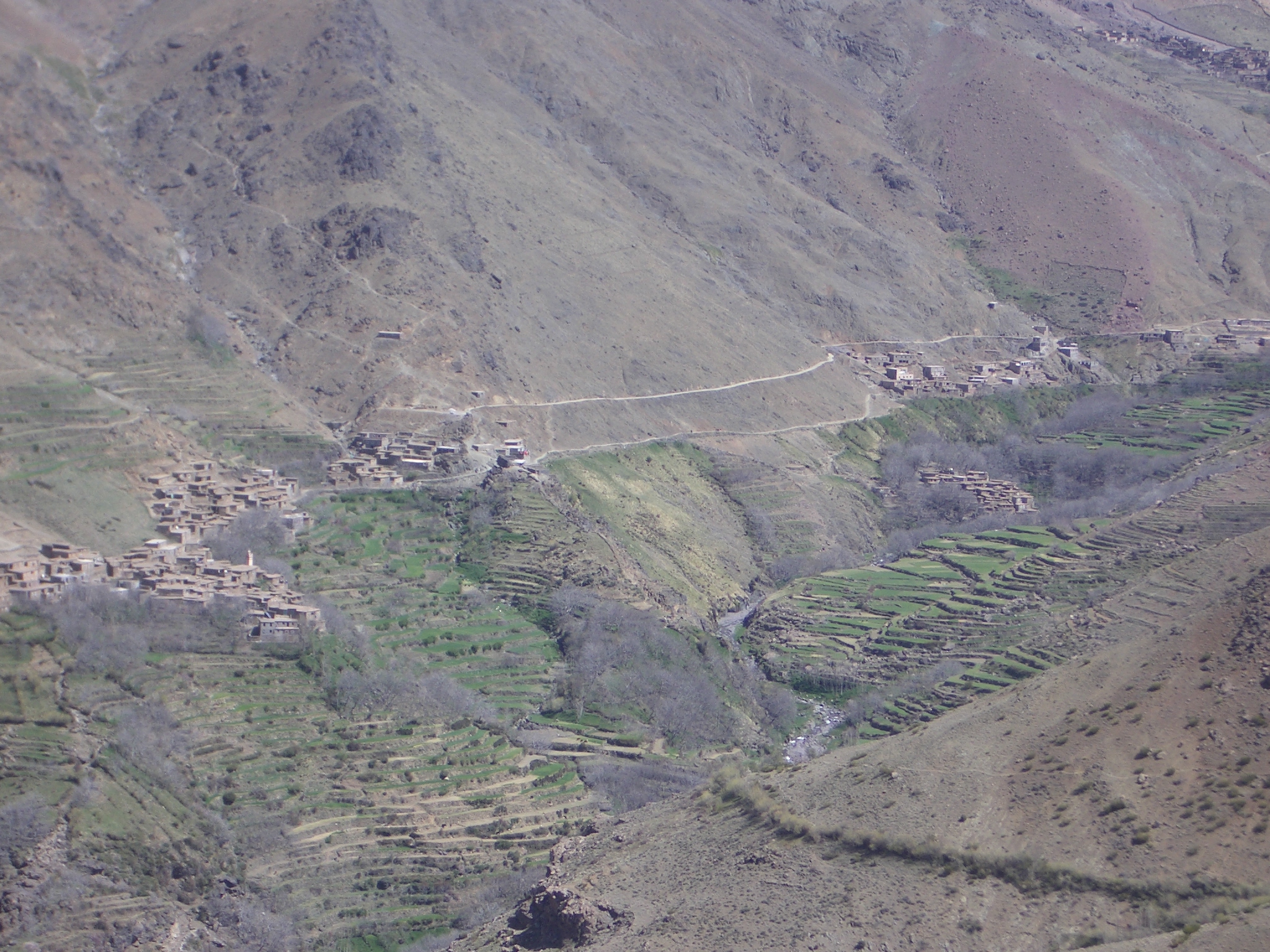 WHAT ATS OFFERS
WHAT ATS OFFERS ON THE IMLIL HIKES :
Return transport from your accommodation in Marrakech to Imlil and environs
A local Moroccan Guide, English speaking, throughout
A mule to carry belongings
A gentle hike/trek in the area of Imlil
The opportunity to enter a Berber home, a unique highlight
If you wish to learn more about this programme, please contact us.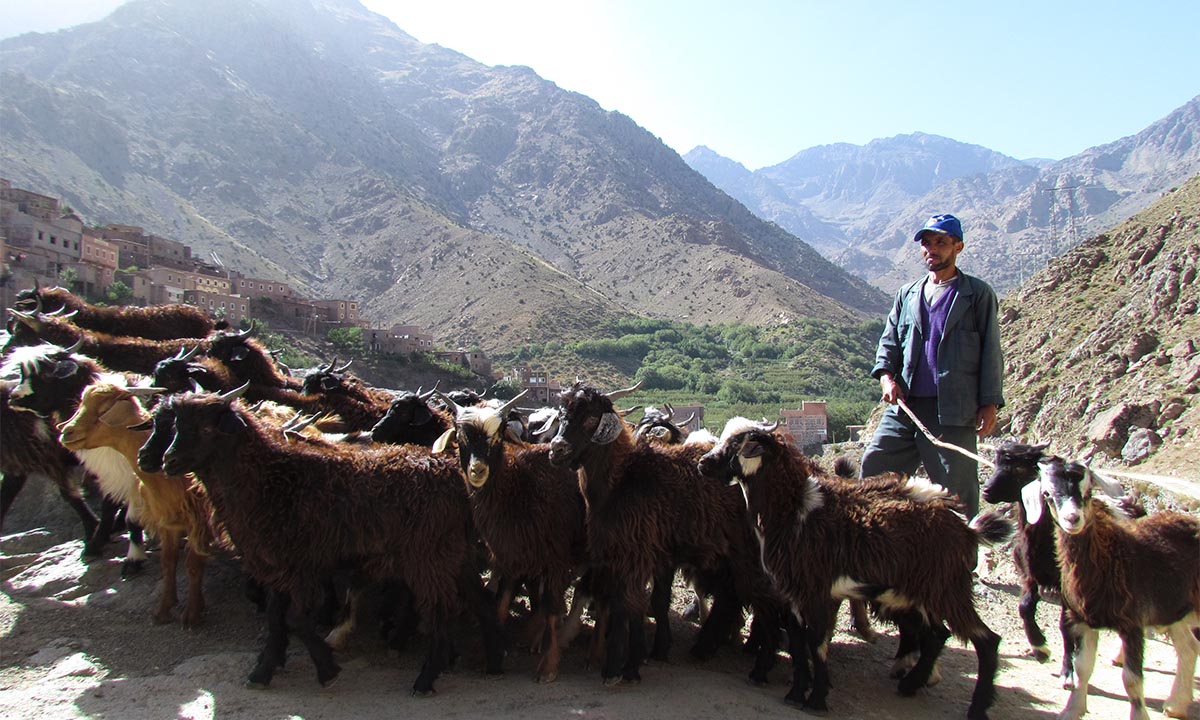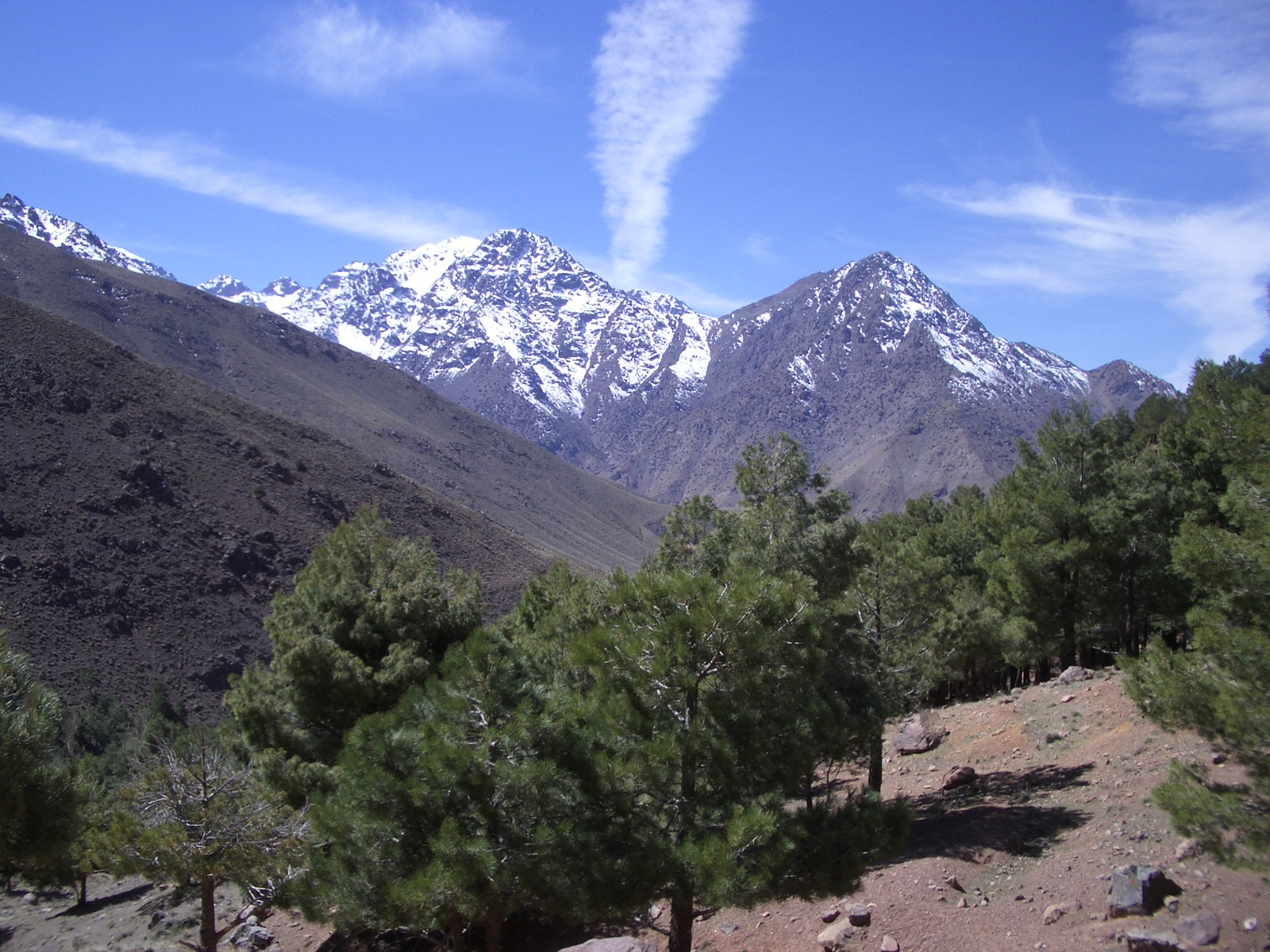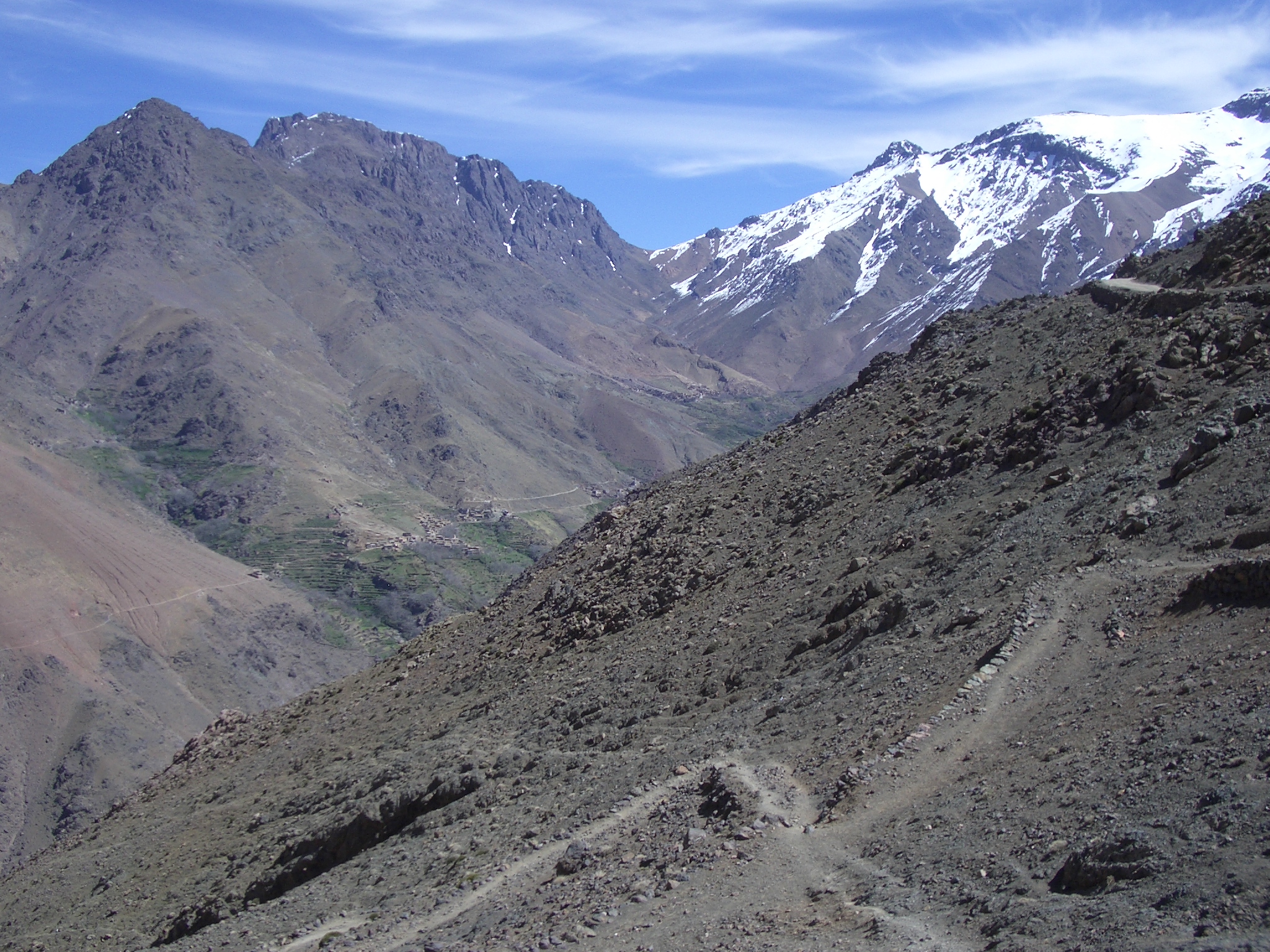 NOTE
Note
Inclusions as given on the tour's description.

30% deposit to book; balance to be paid ​30 days before tour's commencement; ATS Bank Details will be given.

Last minute bookings can always be discussed

NOTE: we also have programmes for 2 or 3 day (or longer) hikes and treks in the Imlil area. these "residential" hikes additionally include accommodation in a traditional Berber home, evening meal(s), breakfast(s) and lunch(es). Please check our multi-day hike programmes or make contact with us for your specific hiking/trekking needs.