Epic journeys
Traditional Berber & Bedouin Lifestyles
Tour Overview
Highlights:
Marrakech City, its colour and clamour;
The Dramatic Landscapes of the High Atlas;
Experiencing Berber Culture;
Crossing the Tizi-n-Tichka Pass;
Explore Aït Benhaddou Kasbah;
Ouarzazate, Peaceful City;
Travel the Draâ Valley & its Date Palmeries;
Zagora City; Tamangroute, Islamic Library and Potteries;
Thrilling off-road travels in the Sahara & Chegaga;
Experiencing Bedouin Culture;
Spending a Night in a Bedouin Camp;
Taking time in a High Atlas Berber Village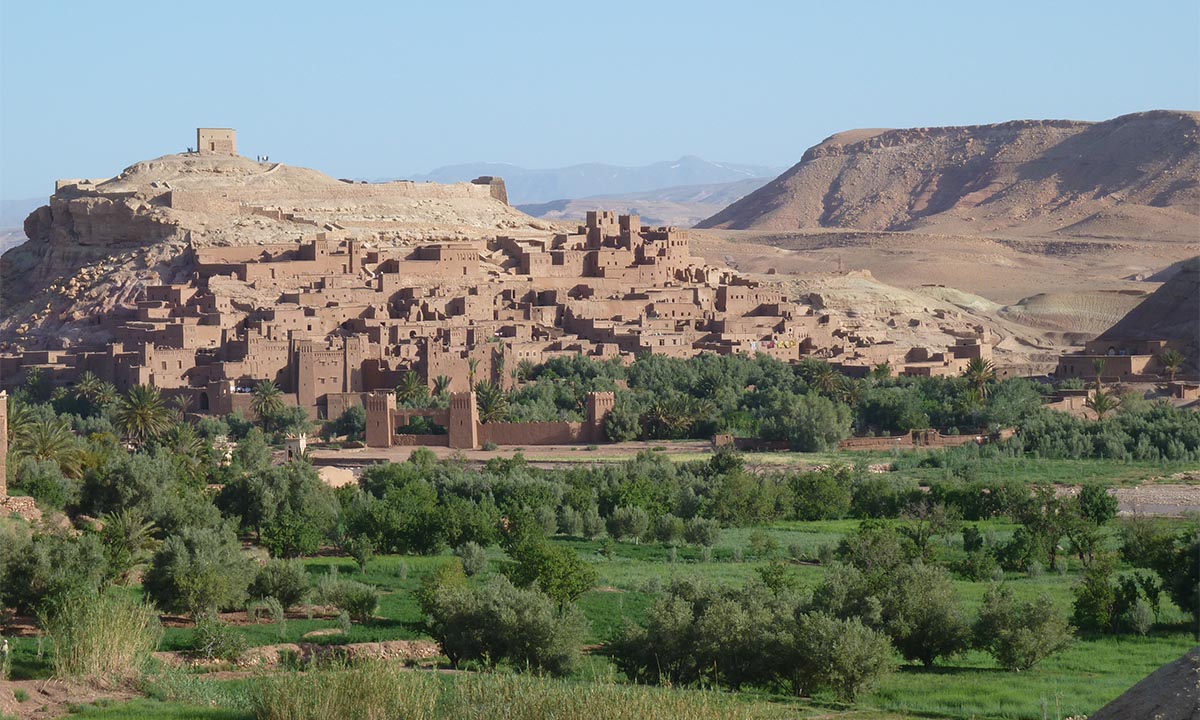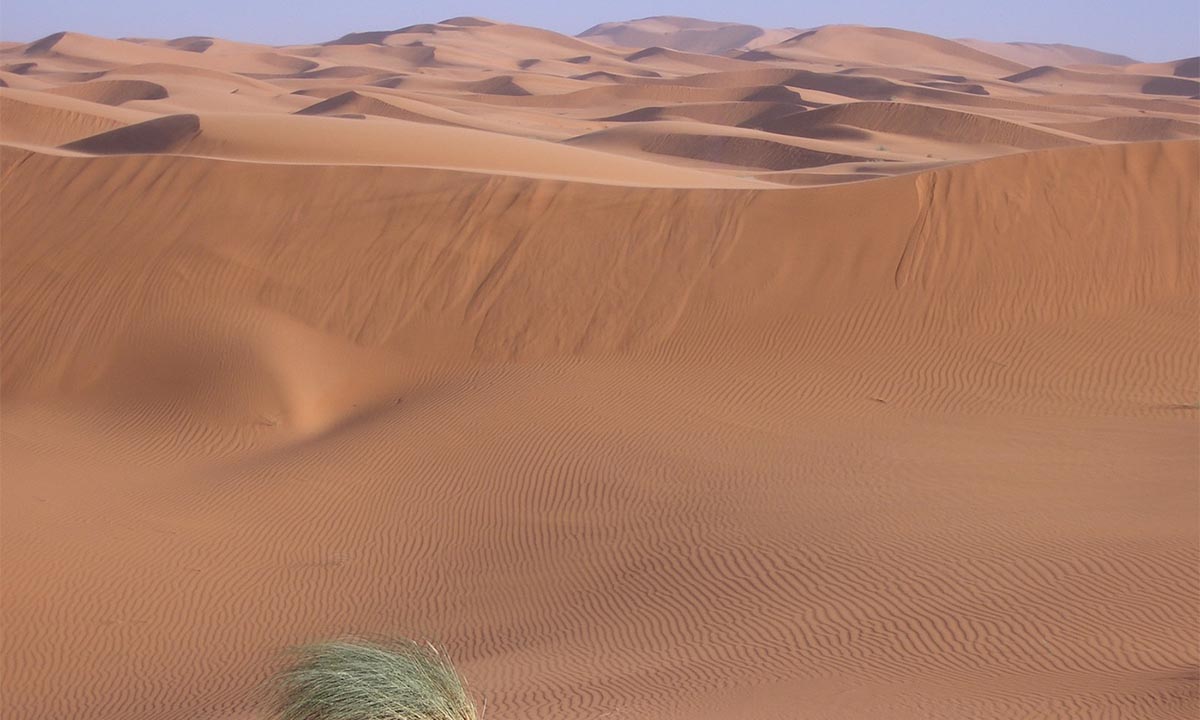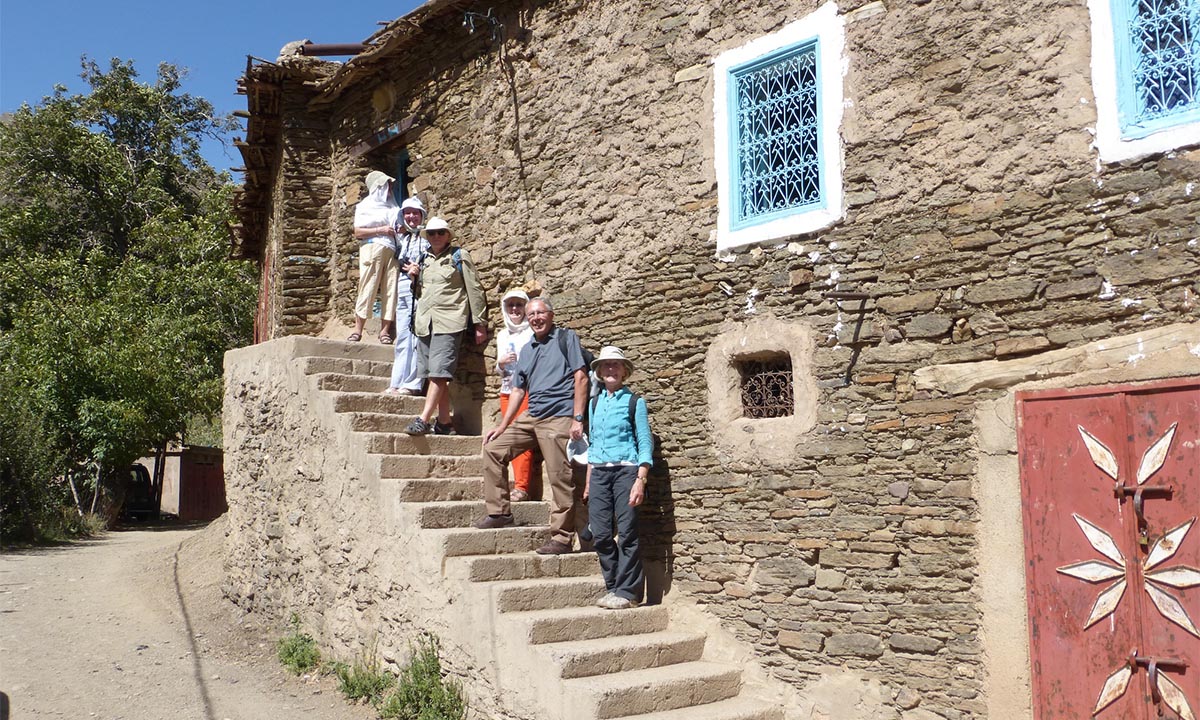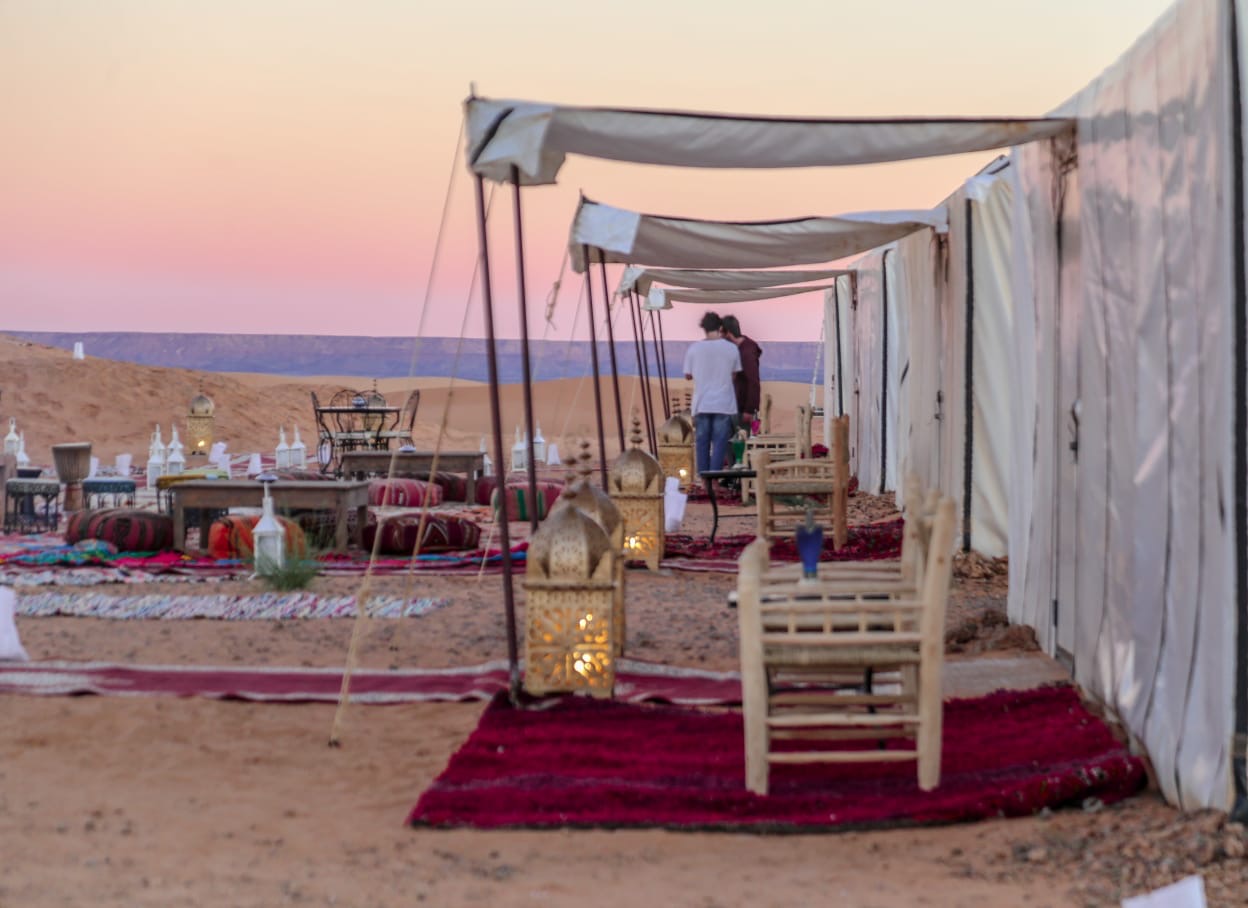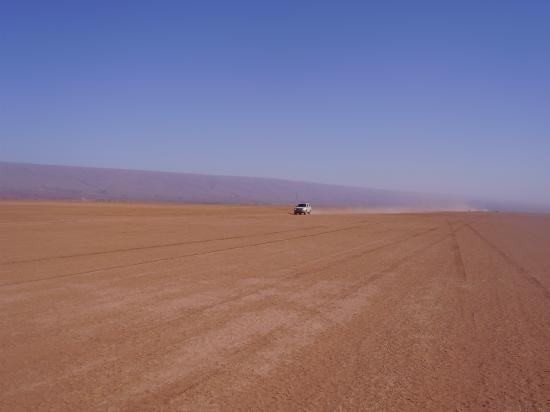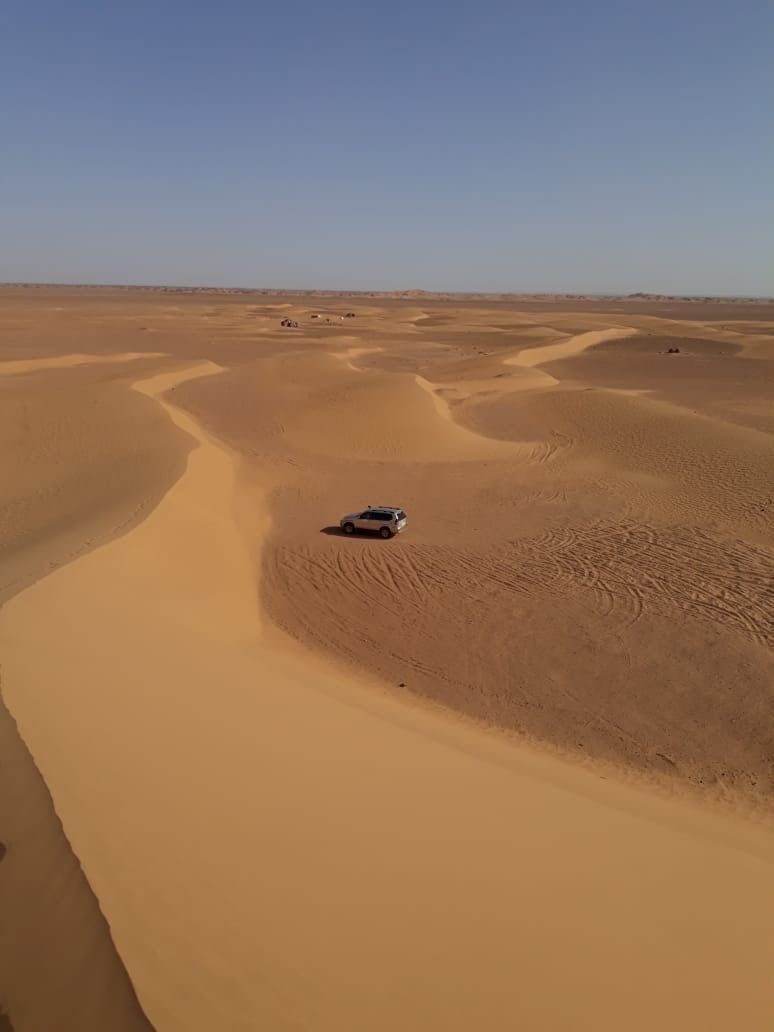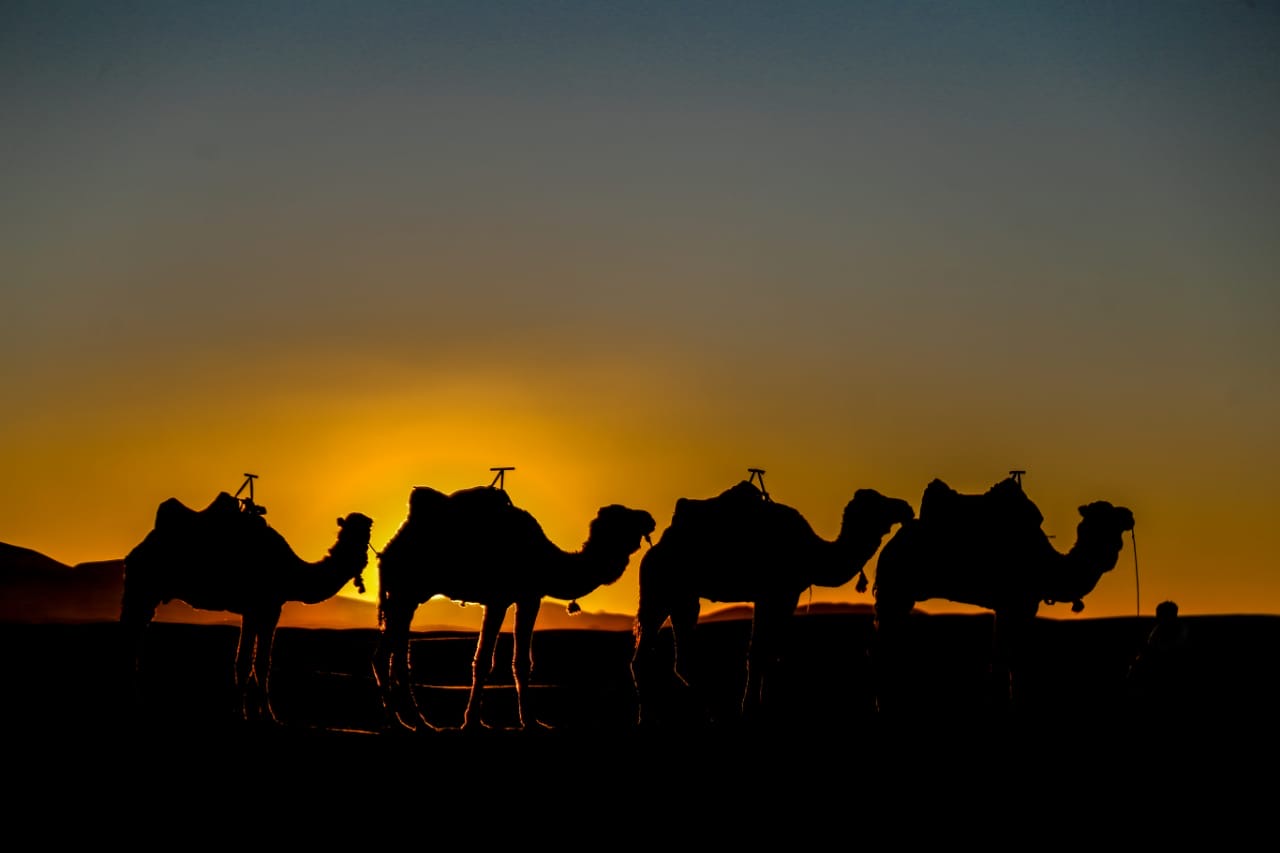 INTRODUCTION
This trip follows a classic circuit out from Marrakech and includes the High Atlas and the Sahara. However, this particular itinerary has a much more interesting routing from the norm and offers a range of truly special sights and experiences.

Rather than following the asphalt routes for much of the trip, special sections take you on to piste, the traditional gravel routes. Within the High Atlas, you'll see traditional Bedouin villages and their farming activities; within the Sahara you will travel through the marvellous desert landscapes of Chegaga (near Zagora) where you'll encounter Bedouin herders whose lifestyles are little changed over the centuries.

Travelling in a very comfortable 4x4 vehicle, getting off the beaten track will offer no hardship. And by travelling into more remote areas, you'll witness the everyday life of the mountain and desert peoples. Many experiences are planned and are part of your itinerary but, hopefully, many others are by joyous "happenstance", simply coming across everyday events.

This tour is designed to let you see into the very real Morocco, its magnificent landscapes and exceptional cultures.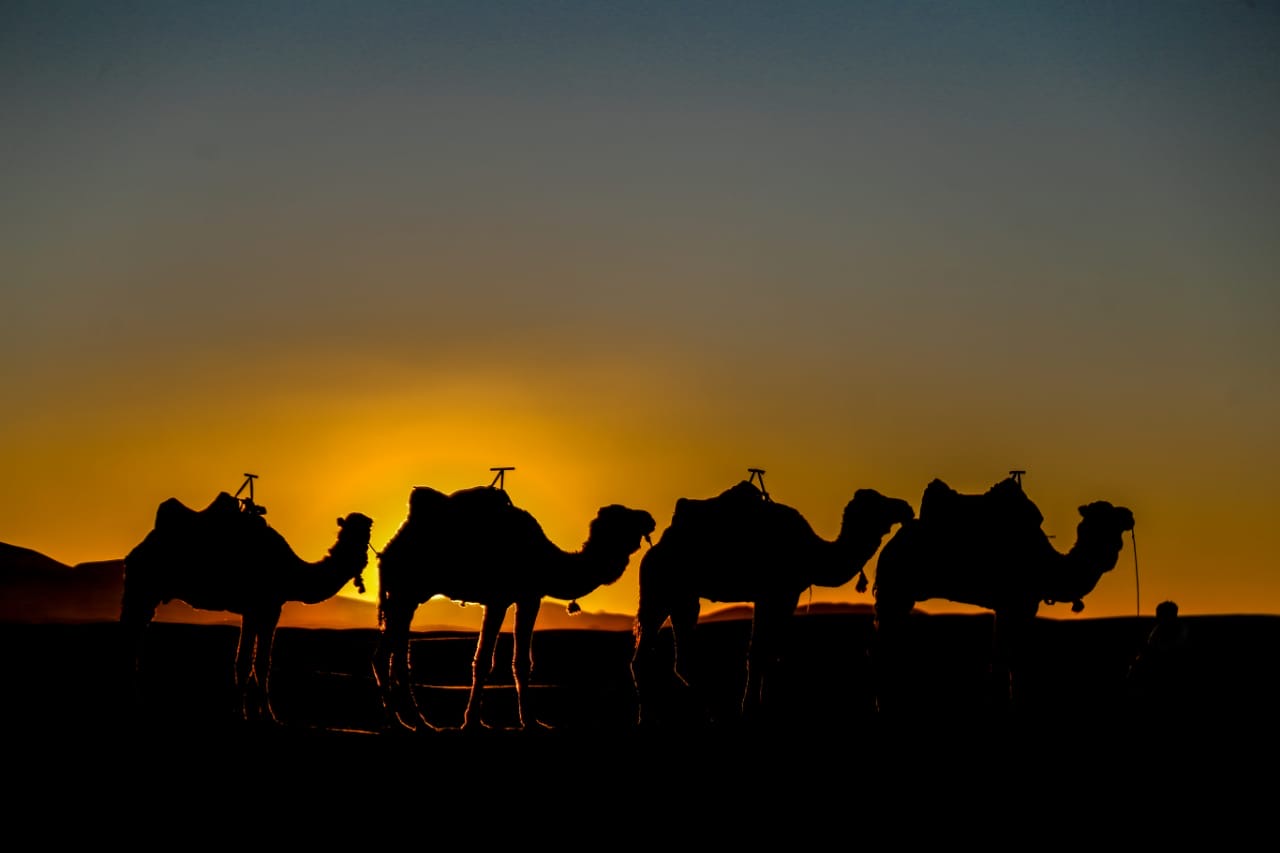 DAY 1
Arrival into Marrakesh
Marrakesh is an exciting, exotic city, full of colour and with non-stop activity. To spend some time in the centre of Marrakesh, in and around the medina and the old city walls, provides interest at every turn. It is here that cultural contrasts are most evident, each one providing great visual and mental stimuli. Some hours spent here offer memorable sights and experiences.

Options include Jemaa el Fna Square (a lively entertainment square), the Medina and its Souks, an Apothecary visit, the Koutoubia Mosque (outside only), Medersa Ben Youssef (Koranic School), Saadian Tombs, Bahia Palace. All easily reached on foot.

The Majorelle Gardens (once owned by Yves St Lauren) is about 30 minutes walking from the Medina (optional; not costed in).

An enjoyable experience is a Caliche trip, a horse drawn carriage tour around central Marrakech.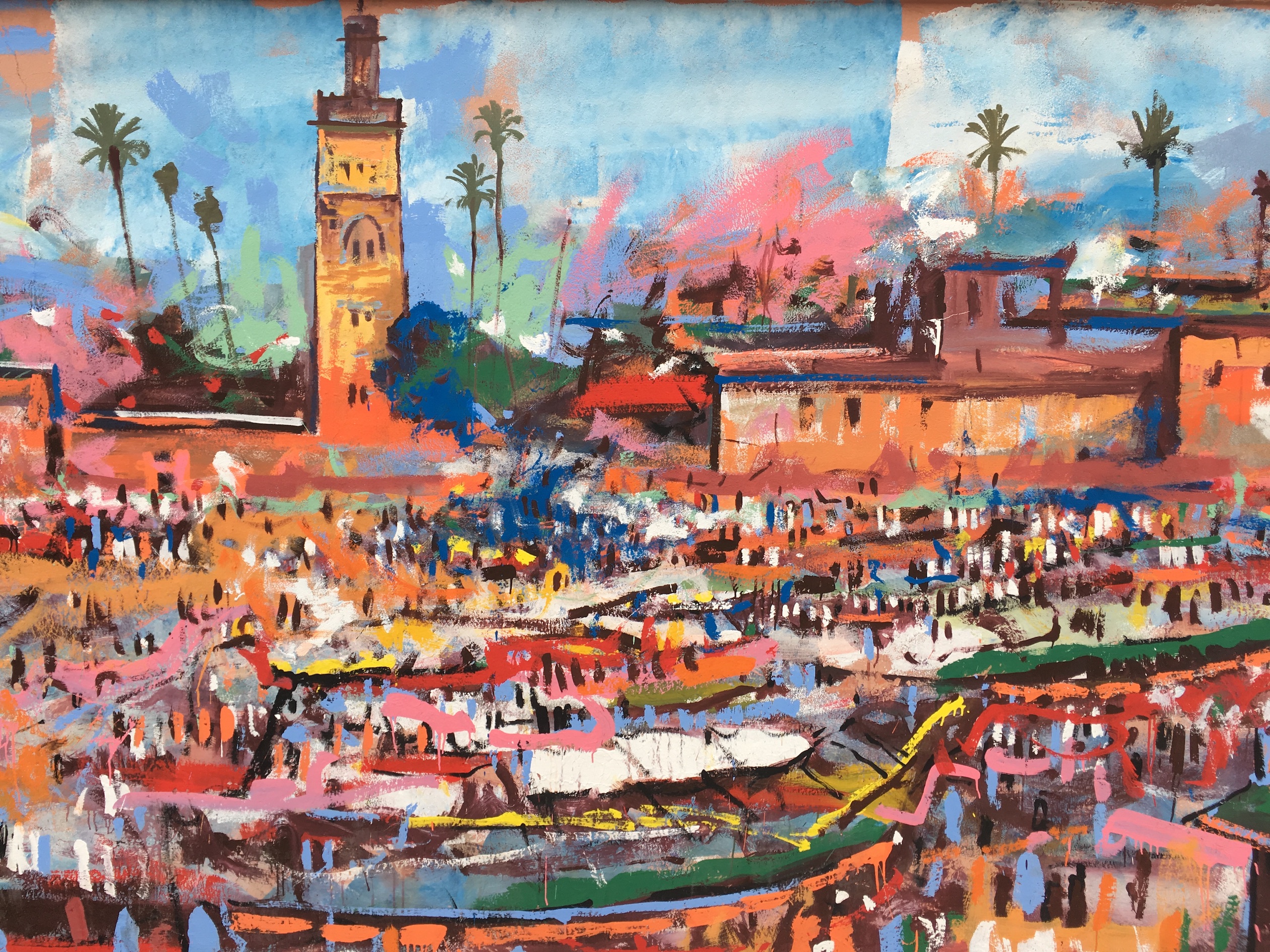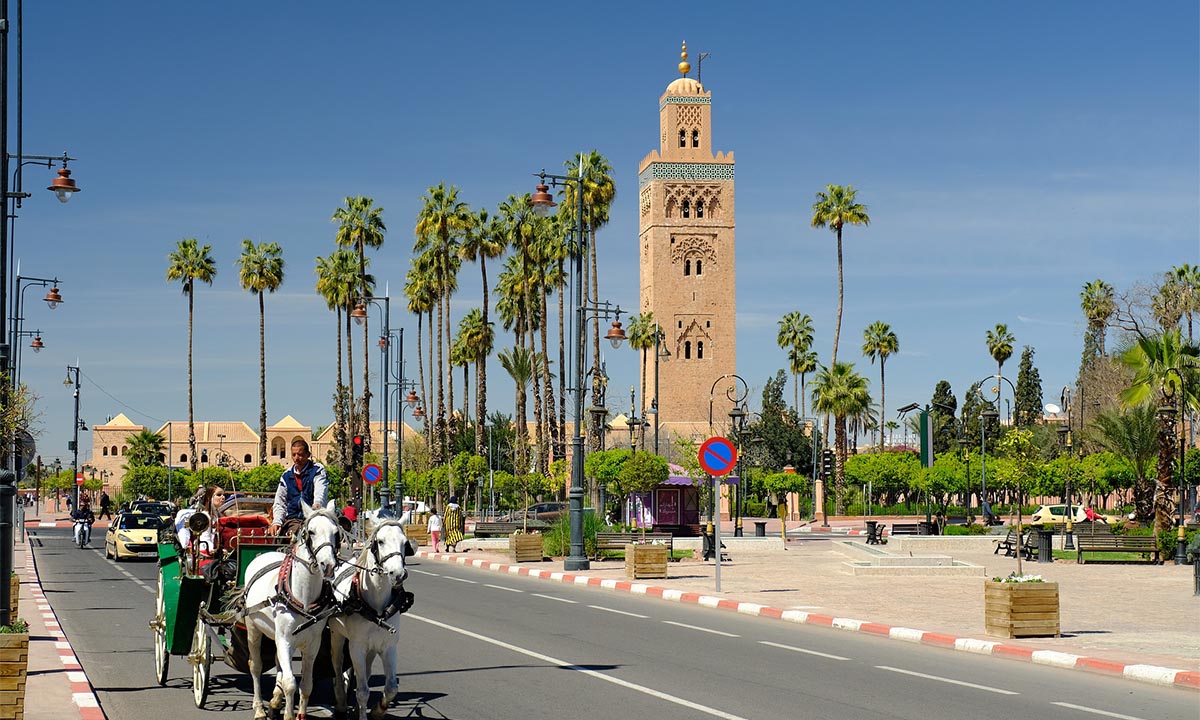 DAY 2
Over the High Atlas via Aït Benhaddou
The High Atlas contains dramatic scenery on a grand scale. Only an hour's drive south from Marrakech, you enter their foothills. High peaks and deep, water cut valleys abound. Look out for Toubkal, the highest peak (4,167m). The mountains are home to the Berbers, who live in this beautiful but challenging land. Their villages cling on to steep mountain slopes. Aït Benhaddou kasbah, by contrast, was once a chief's stronghold, a most impressive structure.

Near the top of the Tizi-n-Tichka Pass (2,260m) there are great panoramic views over the mountains as well as the snaking N9 road. Aït Benhaddou is the most famous Kasbah in Morocco (dating from the 11th century) and is now a UNESCO World Heritage Site. It was an important part of the ancient trade route over the High Atlas between Marrakech, Ouarzazate, and the Sahara. Berber life is fascinating; on the upper slopes sheep and goats graze whilst, near the valley floors, the terraced fields show lush green as the river water irrigates the grains, vegetables, fruits and nuts.

Overnight in Ouarzazate.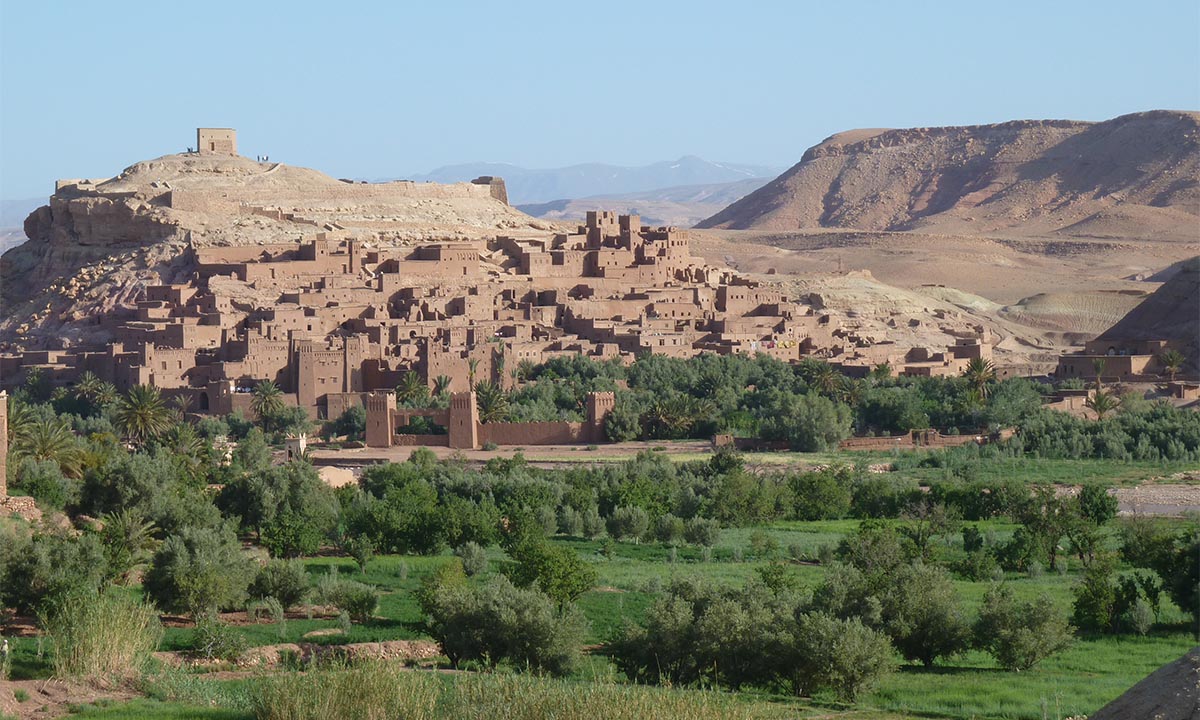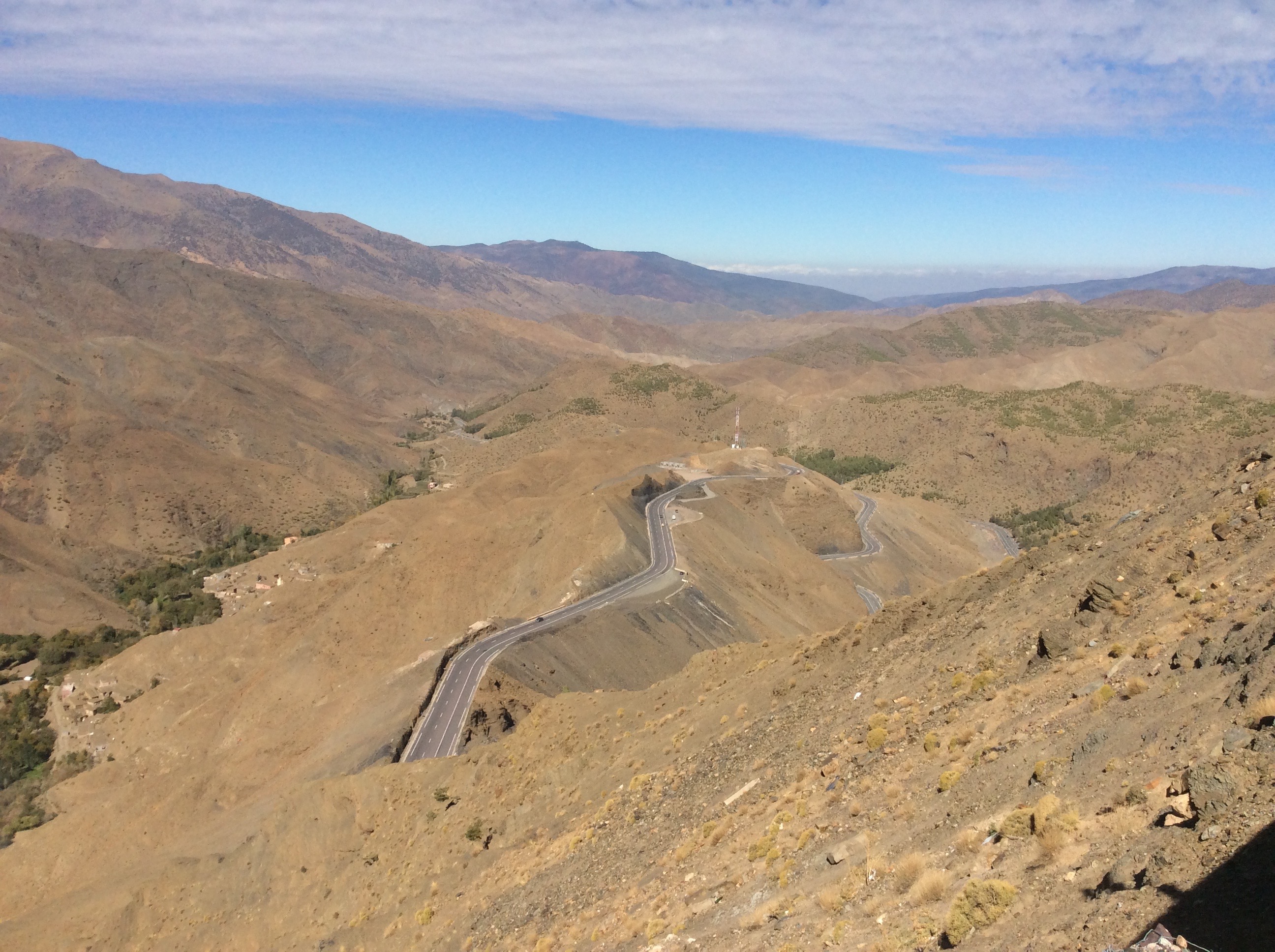 DAY 3
To the Sahara, Land of the Bedouin
Travelling over the Tizi-n-Tinififft Pass in the Anti Atlas and entering the Draâ River valley, the contrast between barren and fertile land could not be more dramatic. From bare, rocky mountains to fertile river soils is a complete colour change! The Draâ is famous for its date palmeries, a very high-value crop. Beneath the palms, small plots are intensely cultivated. Passing through Zagora a visit is made to Tamangroute, famous for its Islamic Library and green glaze pottery. Soon you are then in the Sahara at Chegaga's extensive sand of sea; time to take a camel ride to your Bedouin Camp for overnight.

Travelling southwards the aridity increases; the Sahara is not so far away! The importance of the River Draâ's waters can not be over-stated. A grand vantage point is gained to view the dense, rich palmeries that cover the river valley's floor. Zagora is the major city of the area and it shows its wealth and prosperity very clearly. Its main avenue is impressive with quality buildings.

On leaving Zagora a visit is taken to Tamangroute. This Saharan town is famous for its "sub-terranean" homes, homes built very close together so as to provide shaded passageways between the homes to guard against the strong tropical sun. The renowned Islamic Library can be visited too. The Islamic Library contains many ancient texts, many on hide as well as on vellum e.g. a 15th century Egyptian book of illustrated astronomy, a book of medicine and a Quran written on gazelle-hide from the 11th century. Tamangroute is also renowned for its unique pottery glaze, a rich green. A visit is made to the potters' area to see the clay being prepared, turned with great talent (and you can "have a go" if you wish), glazed and finally kiln fired.

Chegaga is a vast area of sand dunes forming a great sand sea (an erg), the largest in Morocco's Sahara. These sand dunes are migrating with the wind and can pose a challenge to the Bedouin. Only camels and 4 x 4 vehicles can access Chegaga. A camel ride (included) can be taken from your Bedouin Camp to a high sand dune to watch the glory of the sunset; riding back to camp is particularly atmospheric as quickly the sky turns an inky dark blue and the myriad of stars begin to appear.

Overnight in a Bedouin Camp.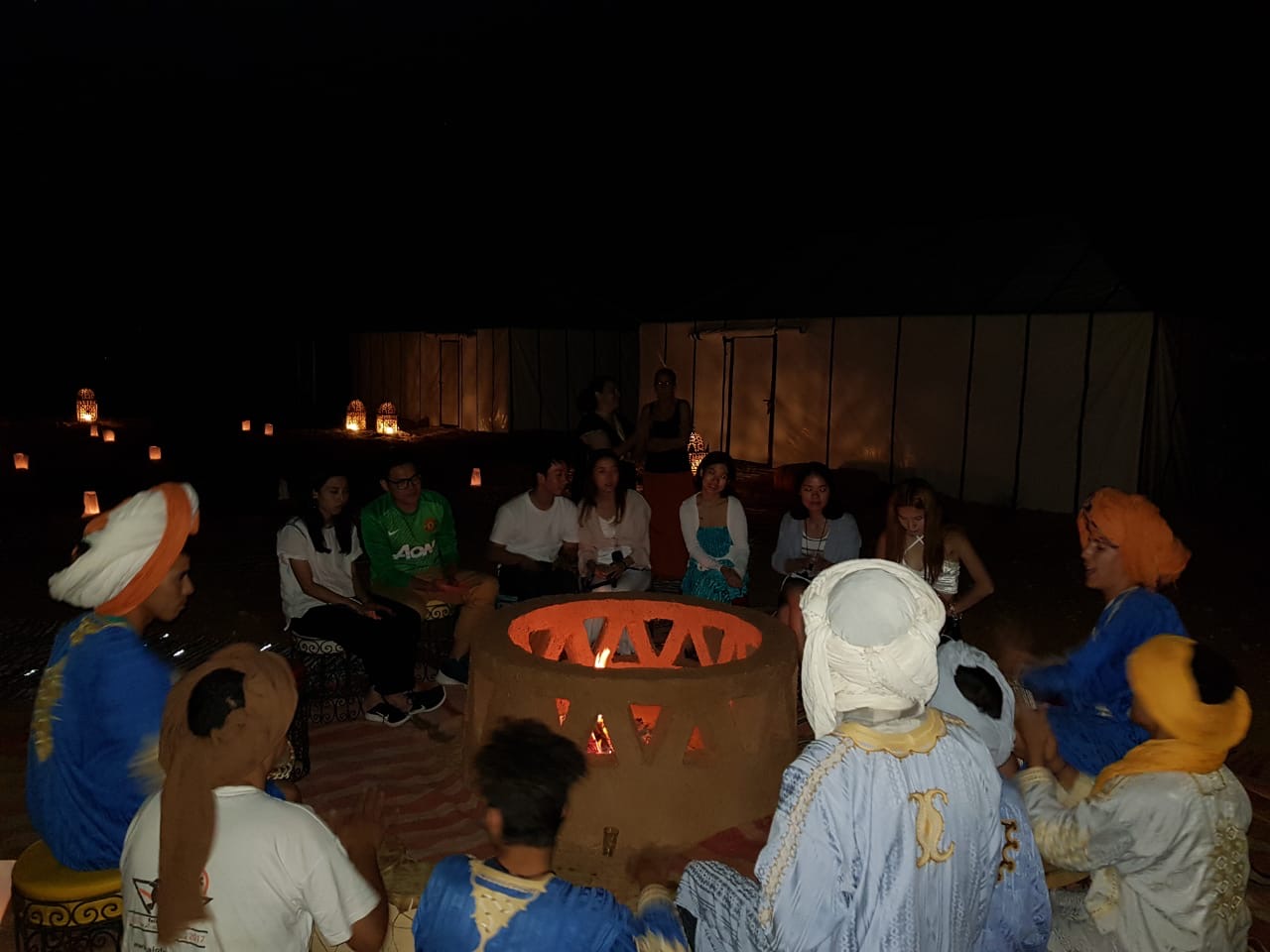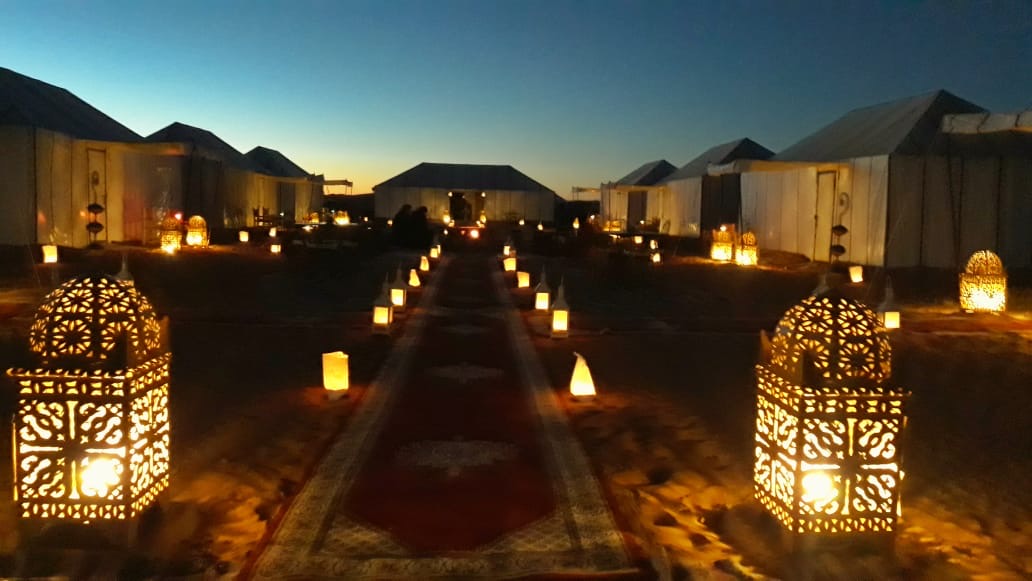 DAY 4
Skirting the Sahara and Iriki Lake Bed and into the High Atlas
This is a very adventurous day indeed. You are away from it all, amongst wilderness, in an environment that is very unforgiving. It is awesome. The Iriki area is a dried up lake bed, fascinating in its landforms and its changing climate. Fossils are to be found in ancient rocks that were once formed on the floor of a great ocean.

Plenty time is taken to stop, look, take short strolls in order to fully "feel" this exquisite wilderness area and to appreciate its beauty, at all scales, and to listen to its silence. Lake Iriki offers excellent photo opportunities, its waters offering reflections and its dry areas offering mirages. A stony area of the desert (reg/hamada desert) is a great place to pick up some stones, to enjoy their beauty and to feel their wind and sand polished smoothness.

Passing on northwards, leaving Chegaga, it is then the date palmeries of Foum-Zguid and on through the Jbel Bani towards to Tazenakht. This is a town famous for its carpets; there are several ladies' co-operatives here and a visit can be made if wished. Crossing the Tizi-n-Bachkoum Pass (1,700m), more fabulous scenery is encountered, valleys and peaks. Today's journey ends in Ouarzazate.

Overnight in Ouarzazate.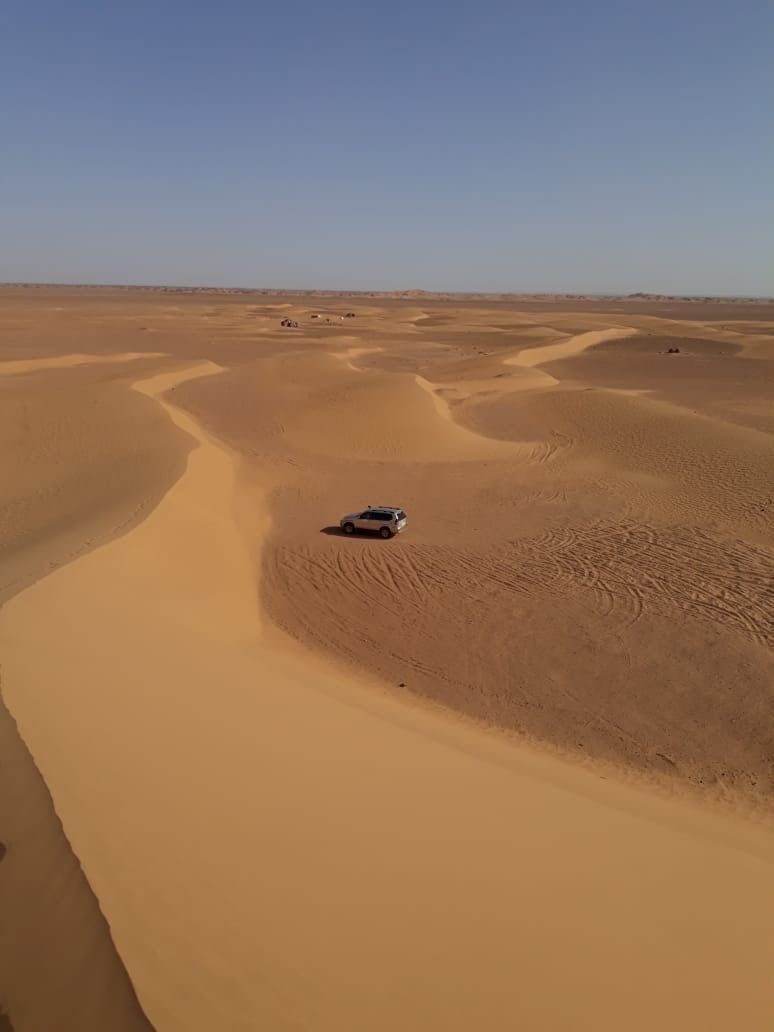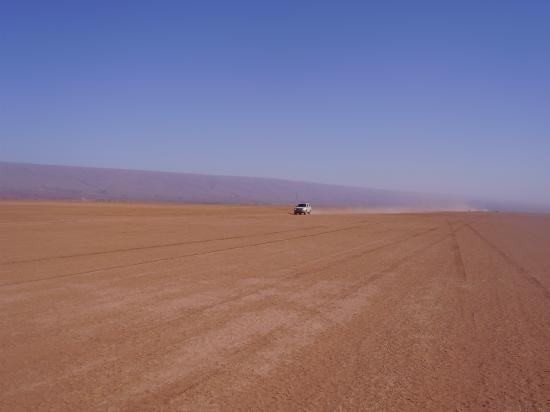 DAY 5
The High Atlas and the Berber Village of Imozer
Climbing back over the High Atlas never fails to impress - not only in the stunning landscapes and vistas but also the amazement as to how the Berbers can make a living from such a demanding environment. As well as visiting an Argan Oil Co-operative in Taddert, some very special and unique time is spent in Imozer village, well off the tourist route. Stroll around the village and surrounding farmland and finish with an invitation into a Berber home for tea, some nibbles and a chat. All too soon it will be time to travel back to Marrakech.

Argan oil is unique to Morocco; only Morocco has argan trees. In the villages of the High Atlas many co-operatives, operated by women, have been established to process the fruits of the argan trees. In Taddert you can see how the argan nuts from within the fruit are processed to gain the argan oil. Argan oil is used both for cosmetics and for culinary products.

To visit Imozer is a unique experienced offered by Anzal Tour (ATS). Good contacts with the villagers allows you to become truly involved with the village, the villagers and their lifestyles. As well as taking easy strolls to their fields, a Berber home is entered and where you will become "part of the family"; delicious tea and snacks will be offered, much of which will have been grown within metres of the Berber home.

Overnight in Marrakech.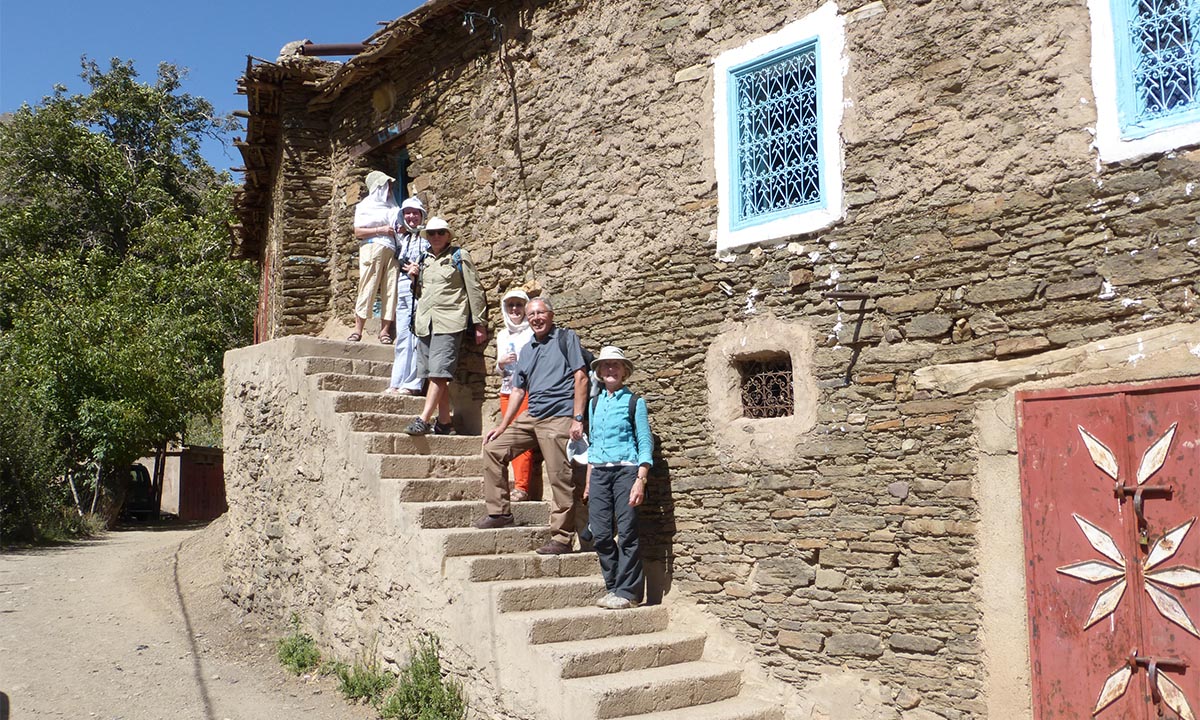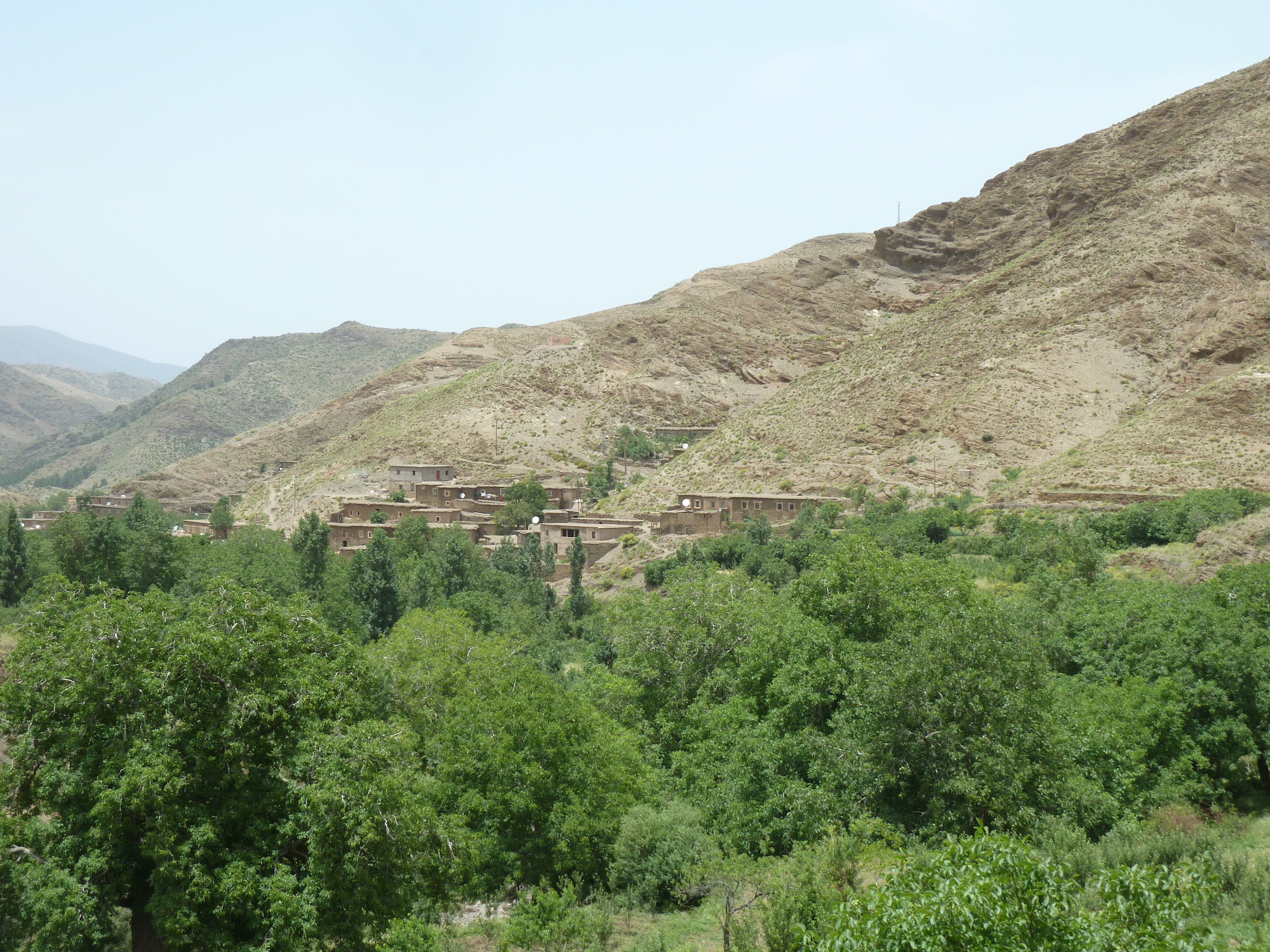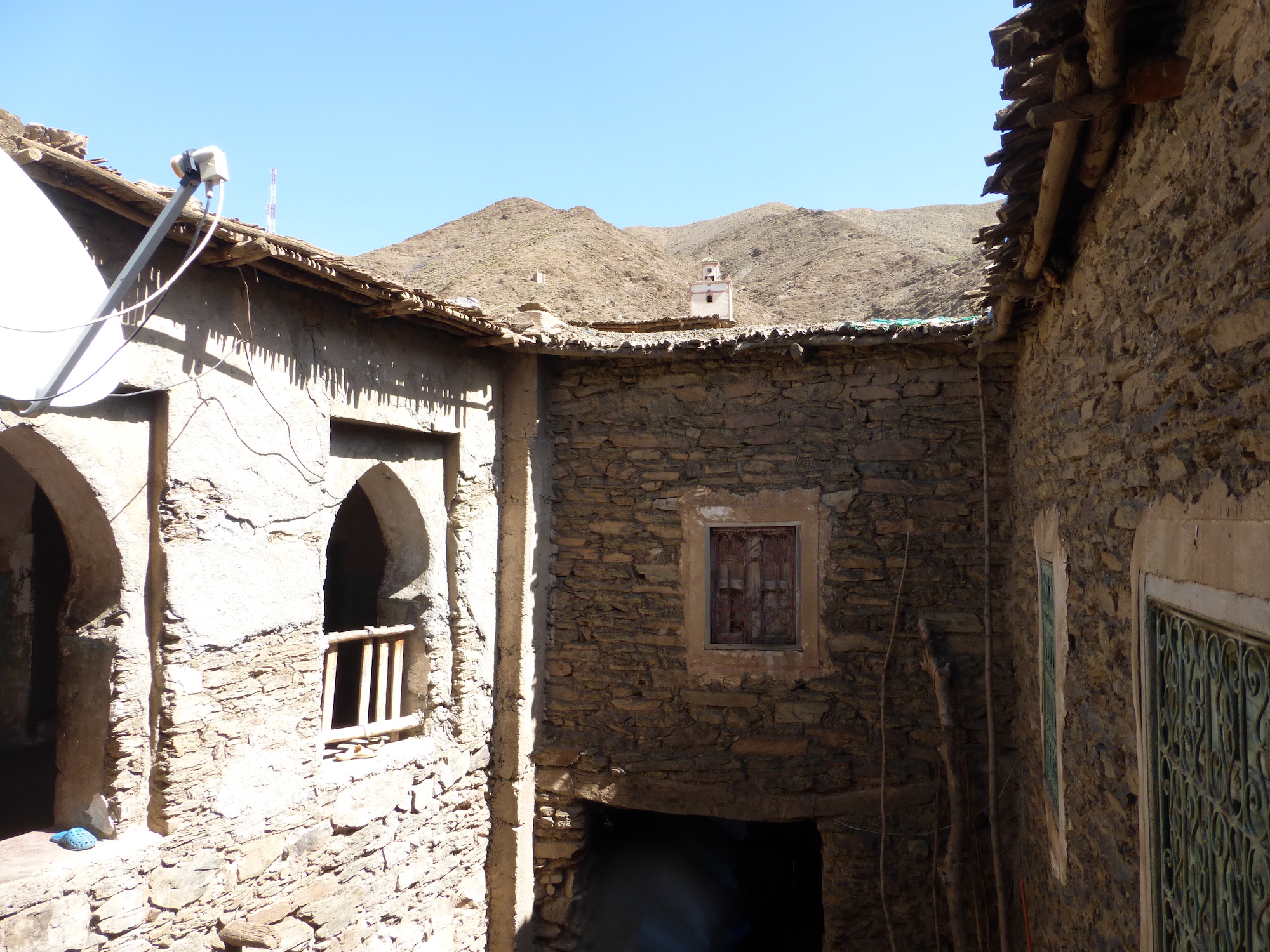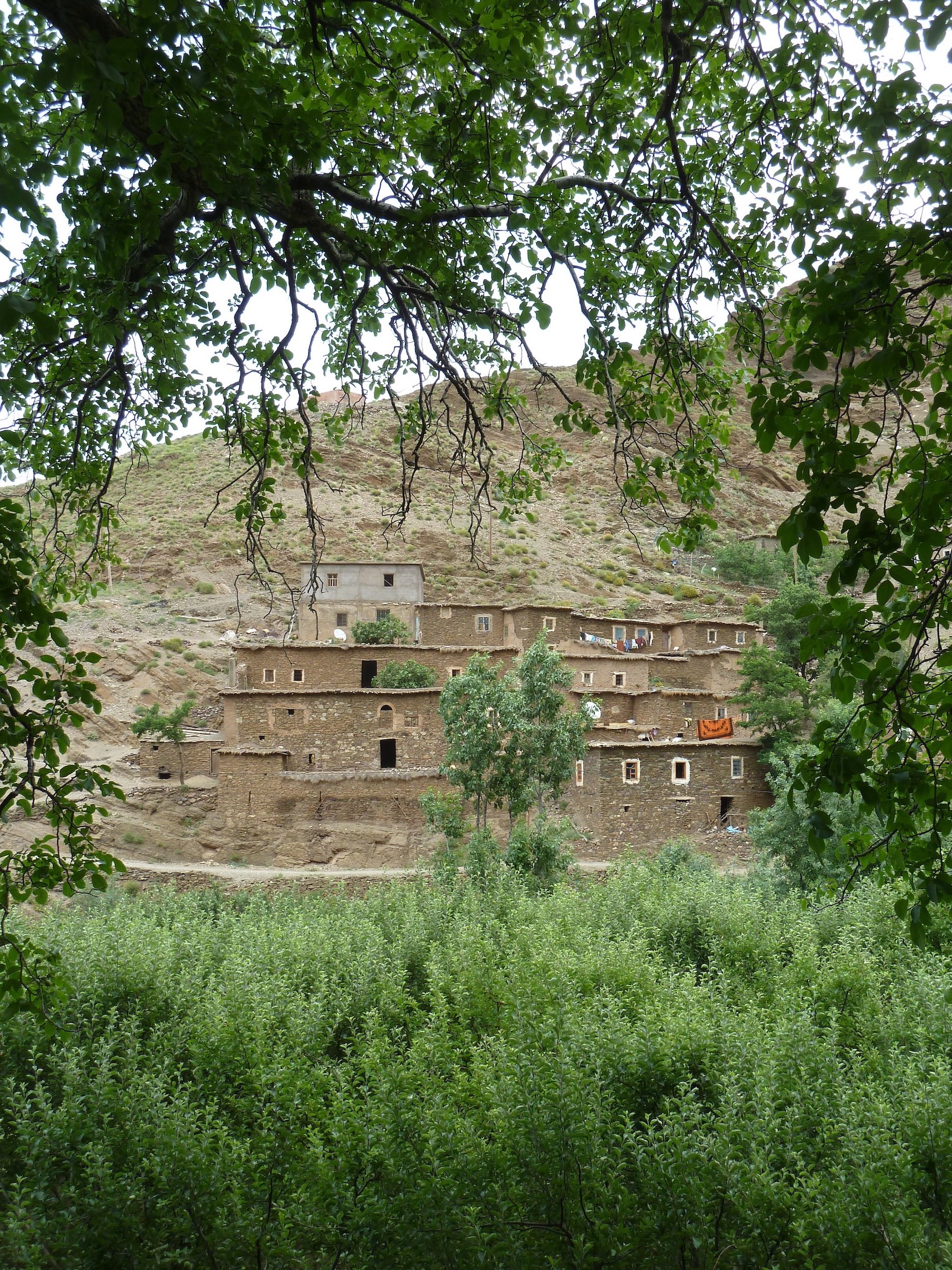 DAY 6
Departure Day from Marrakesh
In the morning, depending on your flight's schedule and after a fantastic kaleidoscope of scenery, culture and encounters, you'll perhaps have some final moments to explore Marrakesh Medina before heading out to the airport for departure.

Private transport and driver to Marrakech Menara Airport.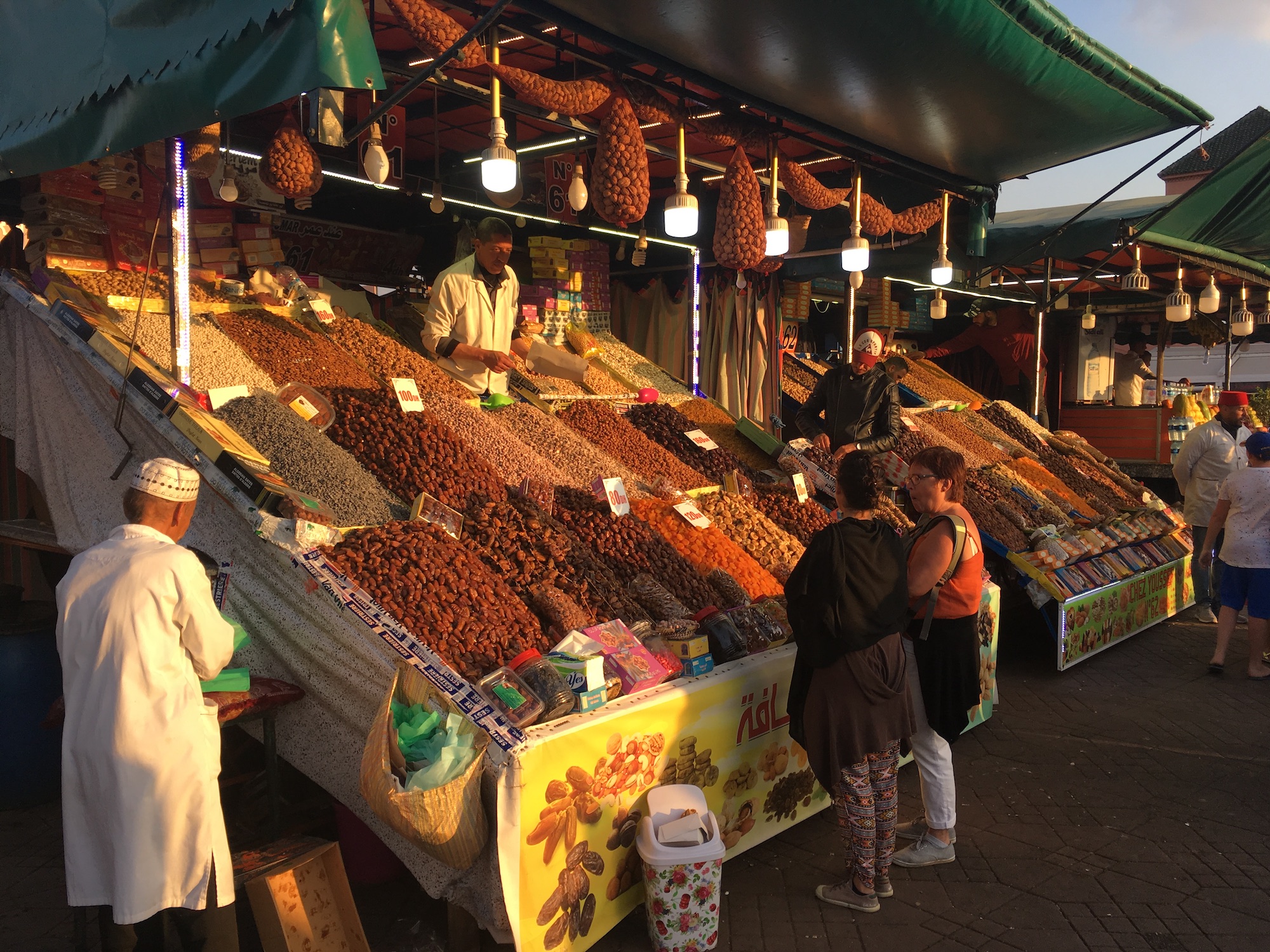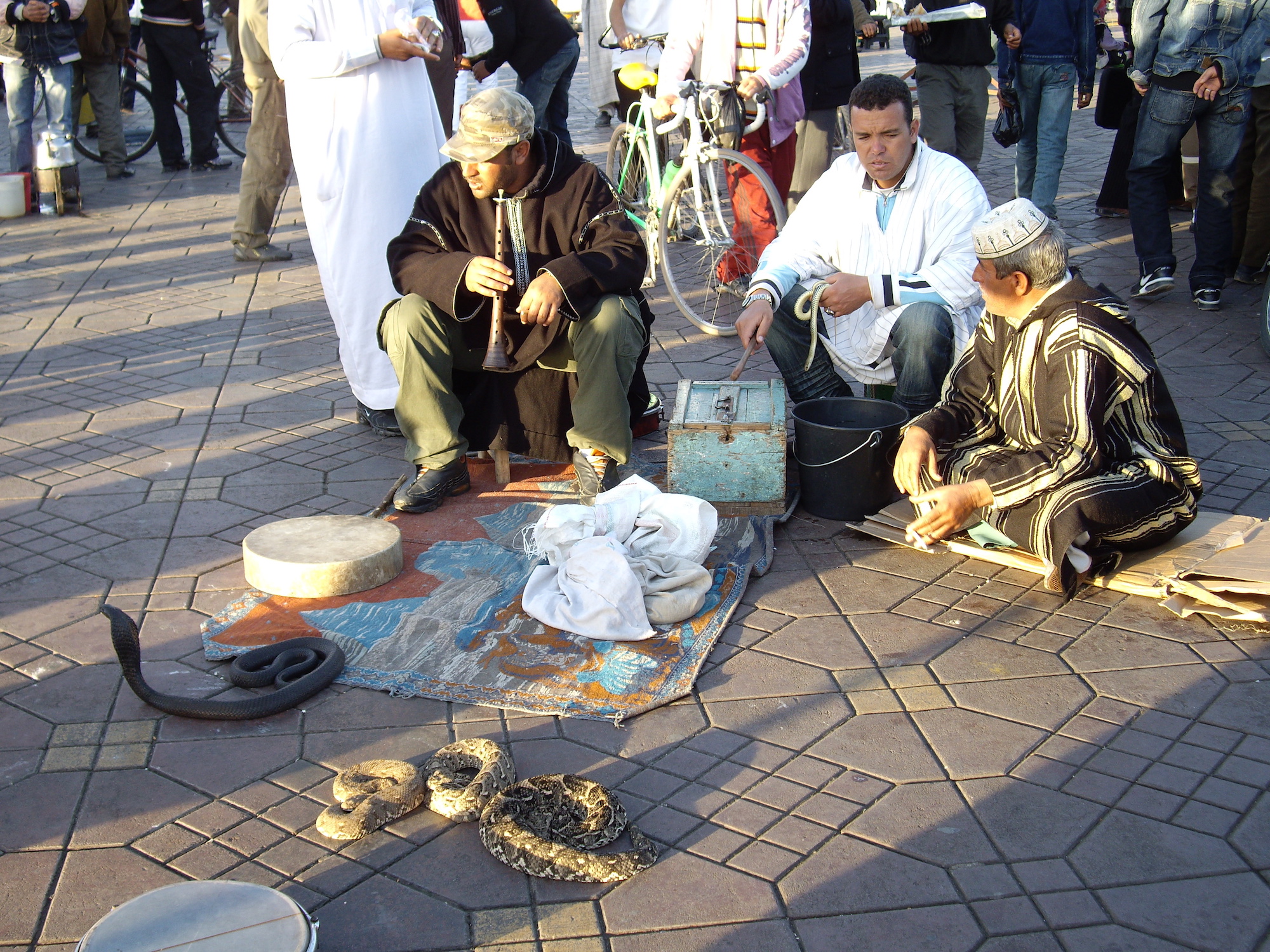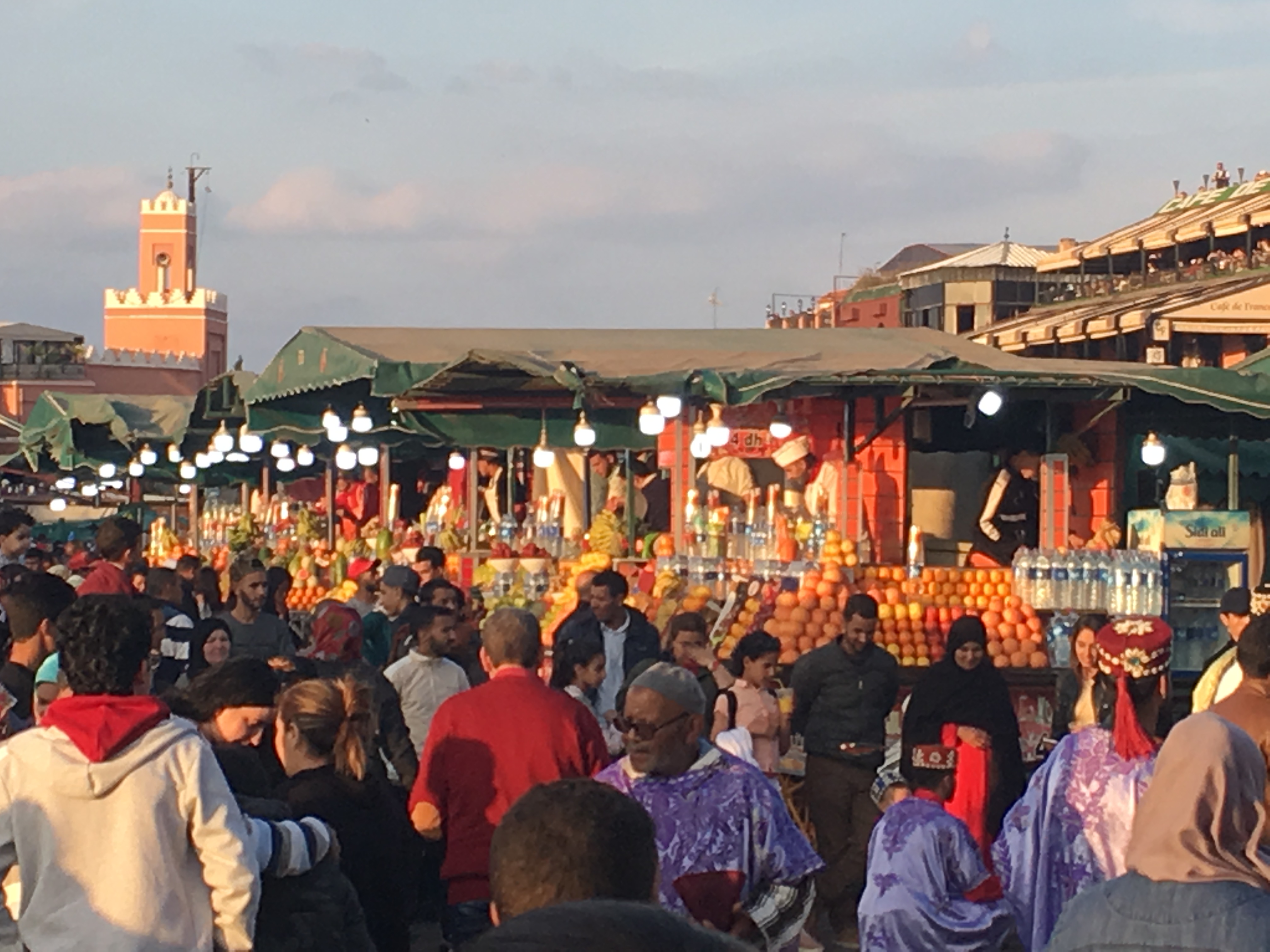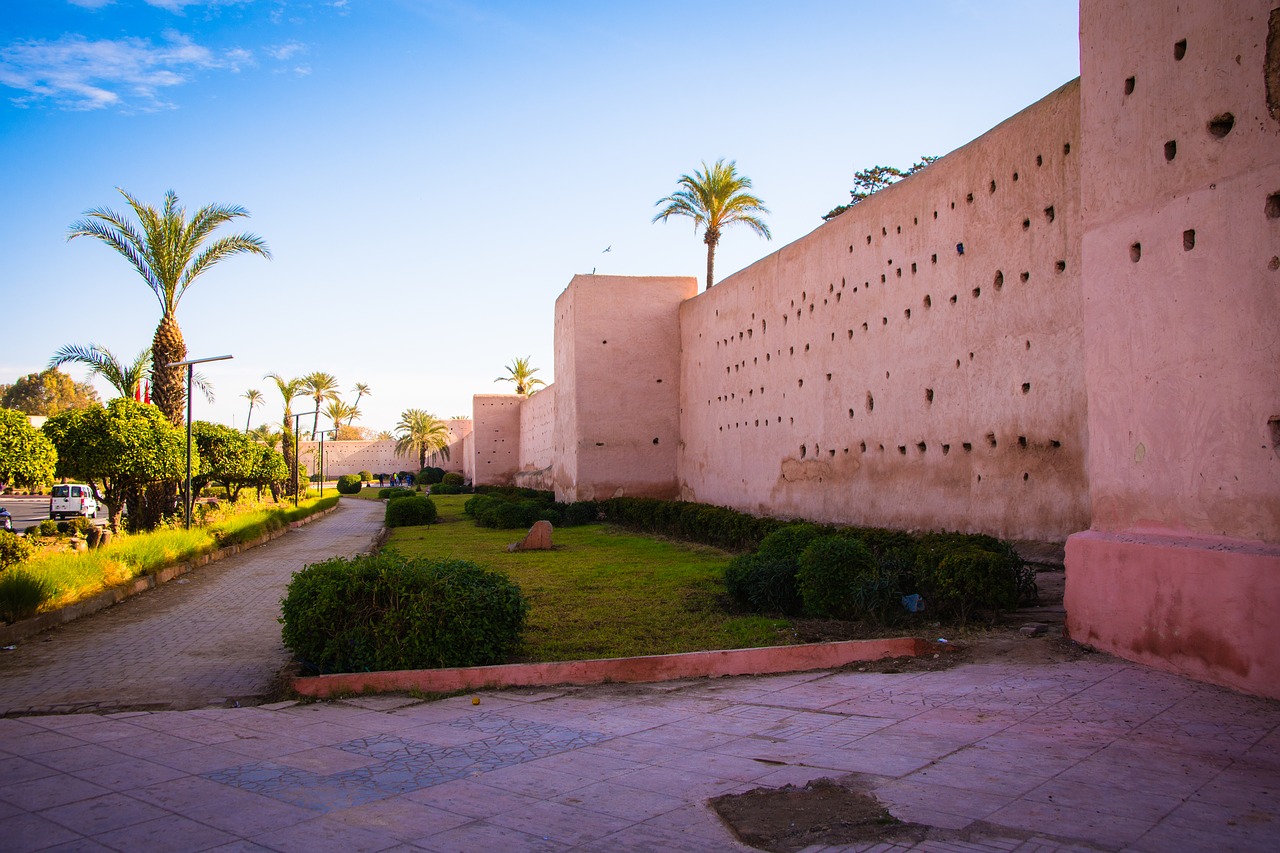 WHAT ATS OFFERS
what ats offers:
Airport transfers to/from your Marrakech accommodation on arrival and departure days;
All Moroccan ground transportation in private 4x4 vehicle with driver to cover the itinerary as described; your driver will be English speaking and as well as being you driver, he will assist with all practical and logistical aspects of your tour as well as bieng able to impart information as you travel;
5 x nights of accommodation on half board basis (dinner, bed and breakfast) i.e. 2 nights in Marrakech, 2 nights in Ouarzazate and 1 night in a Bedouin Camp in Sahara;
A sunset camel ride in Chegaga;
A Marrakech City Guide for a half day;
WHAT ATS DOES NOT INCLUDE
Exclusions
Flights/Ferries;
Personal Insurance;
Personal spending;
Lunches;
All other items not mentioned in the INCLUDES list;
PRICE
​sahara (Chegaga) 6 day tour prices (all taxes incl)
Total for 2 persons: 17520 MAD (1752 EURO)
Total for 4 persons: 27480 MAD (2748 EURO)​
Total for 8 persons: 53160 MAD (5316 EURO)
For other group sizes please enquire