Epic journeys
Berber Landscapes/Lifestyles
Tour Overview
INTRODUCTION
Berber Adventure: Angal Valley
This tour is designed to provide you with a most excellent and fully engaging day with the people of the High Atlas, the Berbers. Only just over an hour way from the frenetic city of Marrakech, Berber communities offer a very different pace of life, activities and values.

Traveling in either a 4x4 vehicle (smaller groups) or an executive minibus, the tour first takes you across the Marrakech Plain towards the High Atlas. Amizmiz is the first planned stop, a rural market town in the foothills of the High Atlas. Then, travelling onwards and upwards, you enter the glorious Angal Valley, a hidden gem of fascinating intrigue.

Most of the day is spent amongst the Berbers, observing their villages and their daily activities, hopefully with many "happenstance" encounters.

Lunch is taken in a Berber home where not only is delicious, locally produced food (organic) enjoyed but also the all-enveloping peace and tranquillity.

Strolls can be taken to even more closely observe and engage with all that is seen.

NOTE: An overnight in a Berber home can also be added if wished.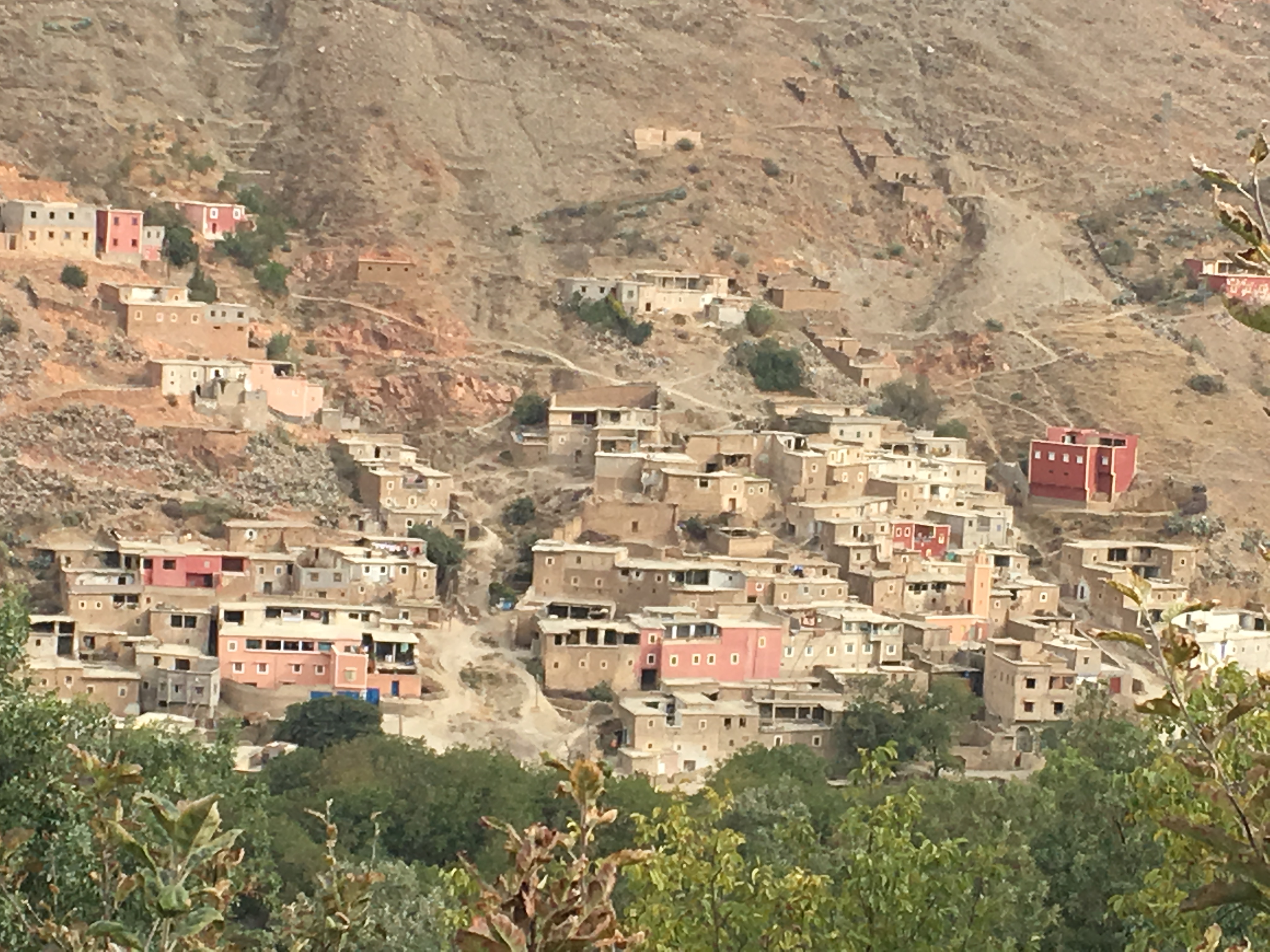 HIGHLIGHTS
Stunning Landscapes of the High Atlas: Deep Valleys, High Peaks, Canyons
Berber Life: Villages, Farming & Daily Activities​
Chance Encounters with everyday life
Relax in a Berber Home: Traditional Lunch engaging with the family
Peace and Tranquillity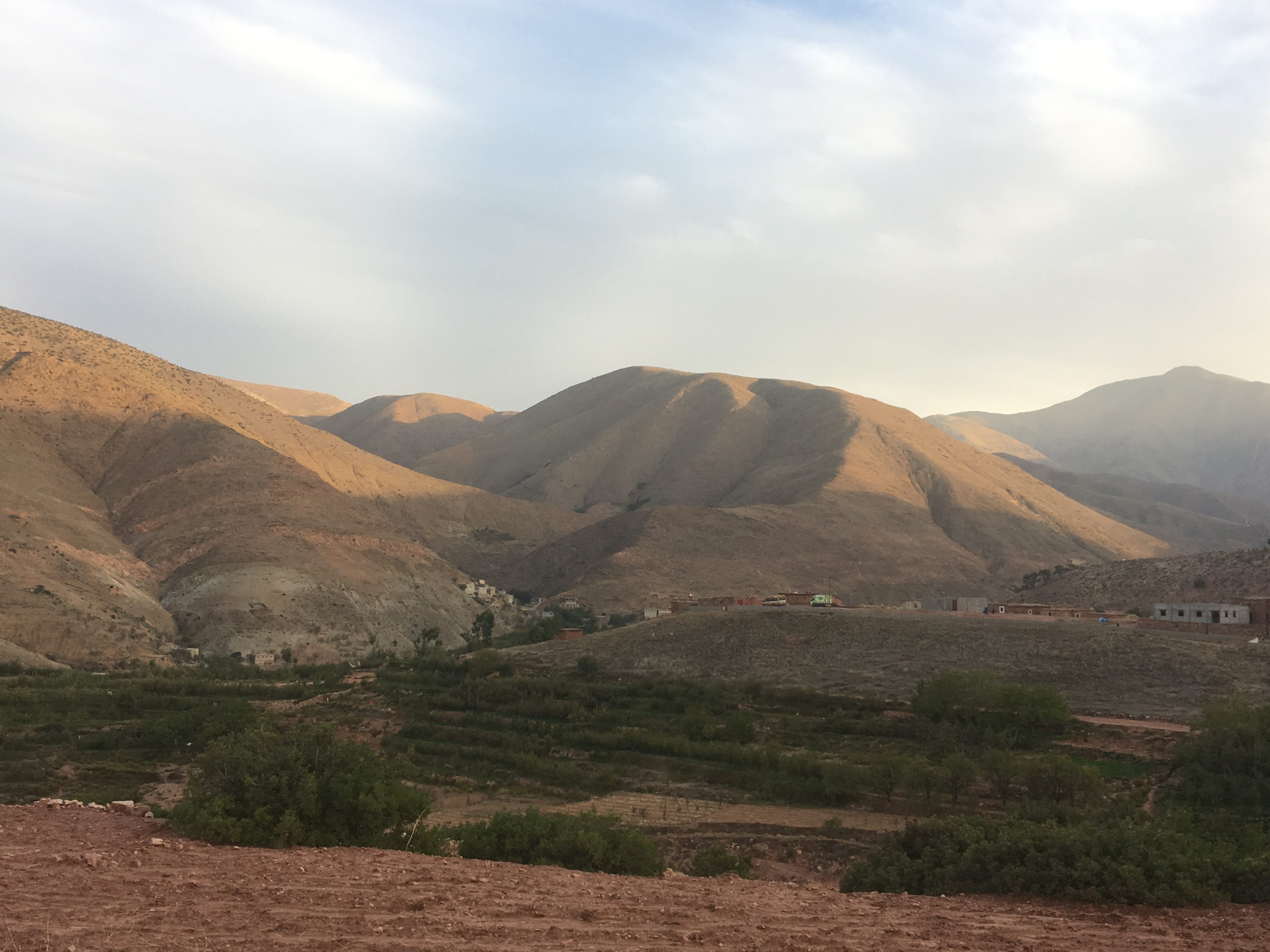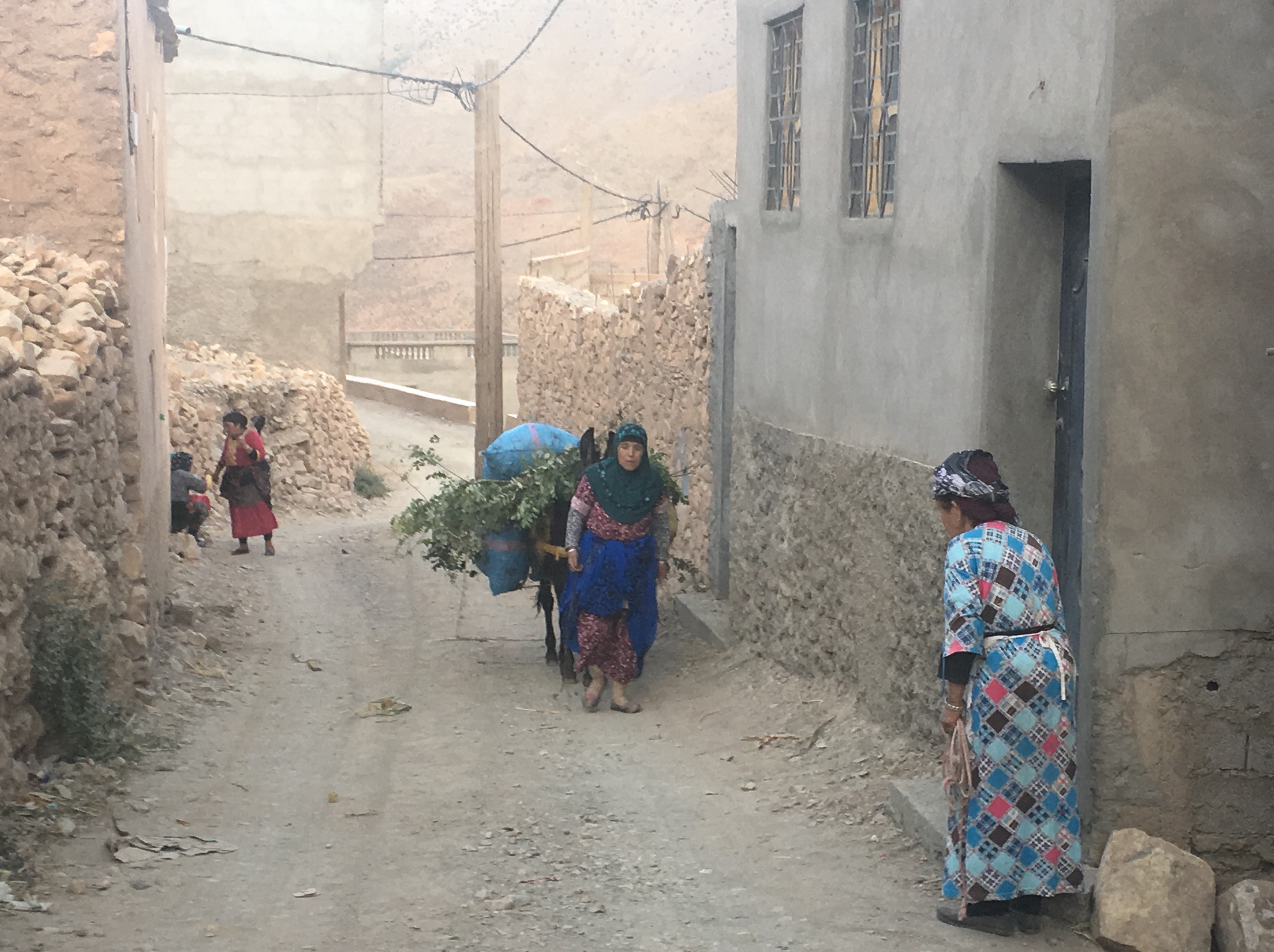 THE DAY'S ITINERARY
Itinerary
The tour departs from Marrakech after breakfast in you accommodation. The journey begins by driving south across the Marrakech Plain towards the looming foothills of the High Atlas.

The first planned stop of the day (after just 1 hour) is in Amizmiz, a small, lively, rural market town and service centre. Amizmiz is surrounded by farms where almonds, walnuts, olives and many vegetables are grown. Precious water is led by intricate small-scale irrigation systems, taking water from Amizmiz's river.

Amizmiz has interesting shops and stalls and on market day (Tuesdays) it can be very busy as goods (and much gossip!) are exchanged.

On leaving Amizmiz, close by, a visit to a traditional village is made where further insights into Berber life are gained. A pottery workshop is visited and, after watching the potter's technique, you too can try your hand.

For the rest of the day, your journey takes you ever deeper in to the High Atlas and towards ever more remote Berber communities. The Angal Valley is stunning, both in its High Atlas landscapes as well as its fascinating Berber villages and Berber activities.

It is while enjoying the ever-changing scenery of the Angal Valley that several treasured "happenstance" events can be encountered, unplanned but certainly tour highlights. Seeing Berber activities first-hand, as they happen, is very engaging and most enriching.

A striking aspect of the Angal Valley is its peace and tranquillity. This is enjoyed when in a traditional Berber home. Lunch is taken in a Berber home and there is no better place to enjoy the serenity and ambience of Berber life; relax, slow down, listen to the silence, enjoy and savour it; it is another world.

Of course, many stops are made in order to take in the grand views & sights and to engage with the Berbers. If you wish to also take little walks as part of your day, this can easily be incorporated.

At the tour's furthermost point into the Angal Valley, a freshwater spring is reached, a water source upon which depends the Berbers' survival in this challenging environment. In the vicinity (an ideal place for an easy stroll/walk) are water carved canyons with spectacular rock formations, many wind-sculpted into weird and wonderful forms.

In mid to late afternoon, after a glorious day in the Angal Valley and before leaving the tranquillity of rural Berber life, some mint tea will be enjoyed – necessary preparation before returning to the frantic hustle and bustle of Marrakech (unless, of course, you wish to spend an overnight in a Berber home – please ask us about his additional option).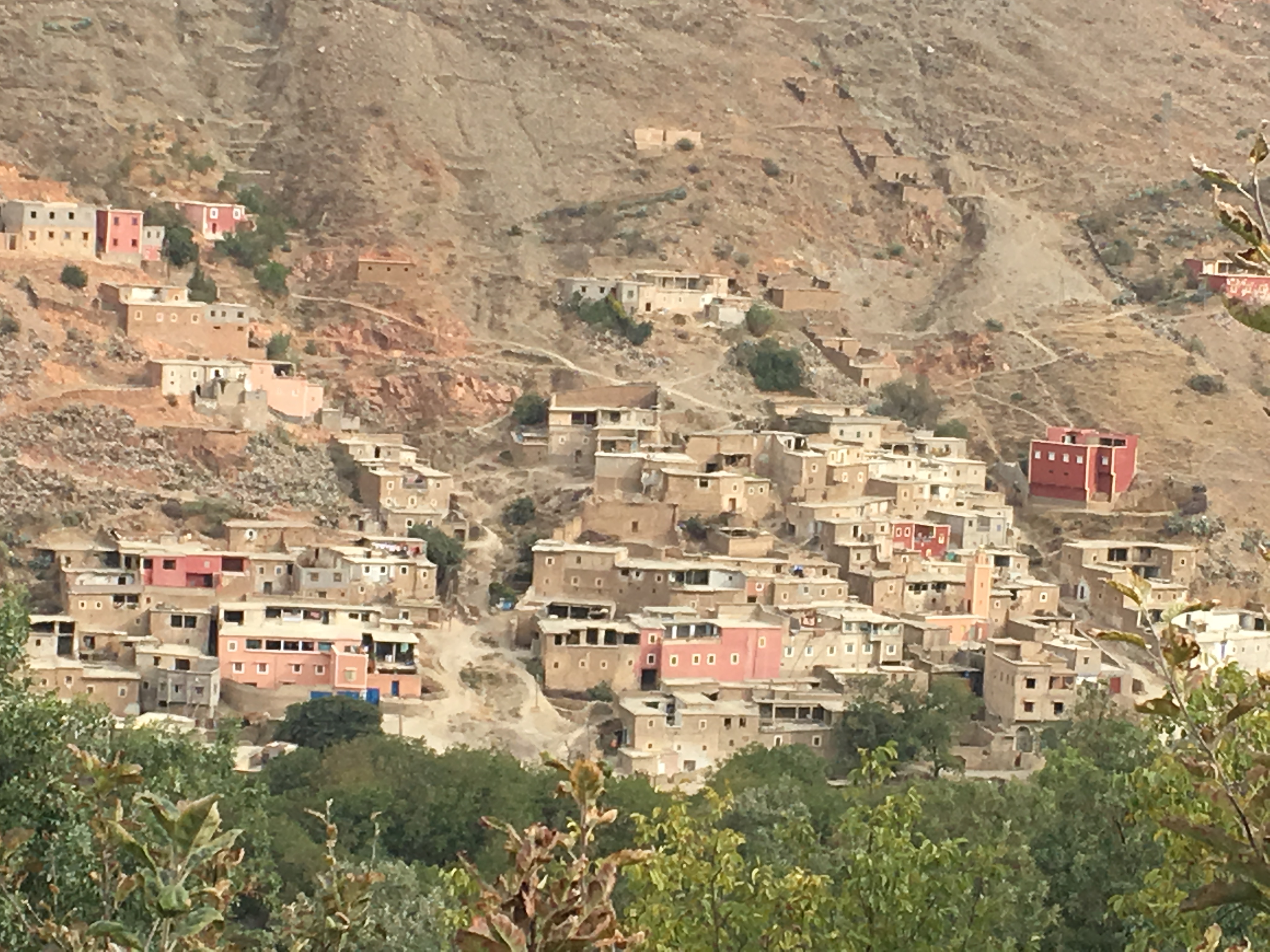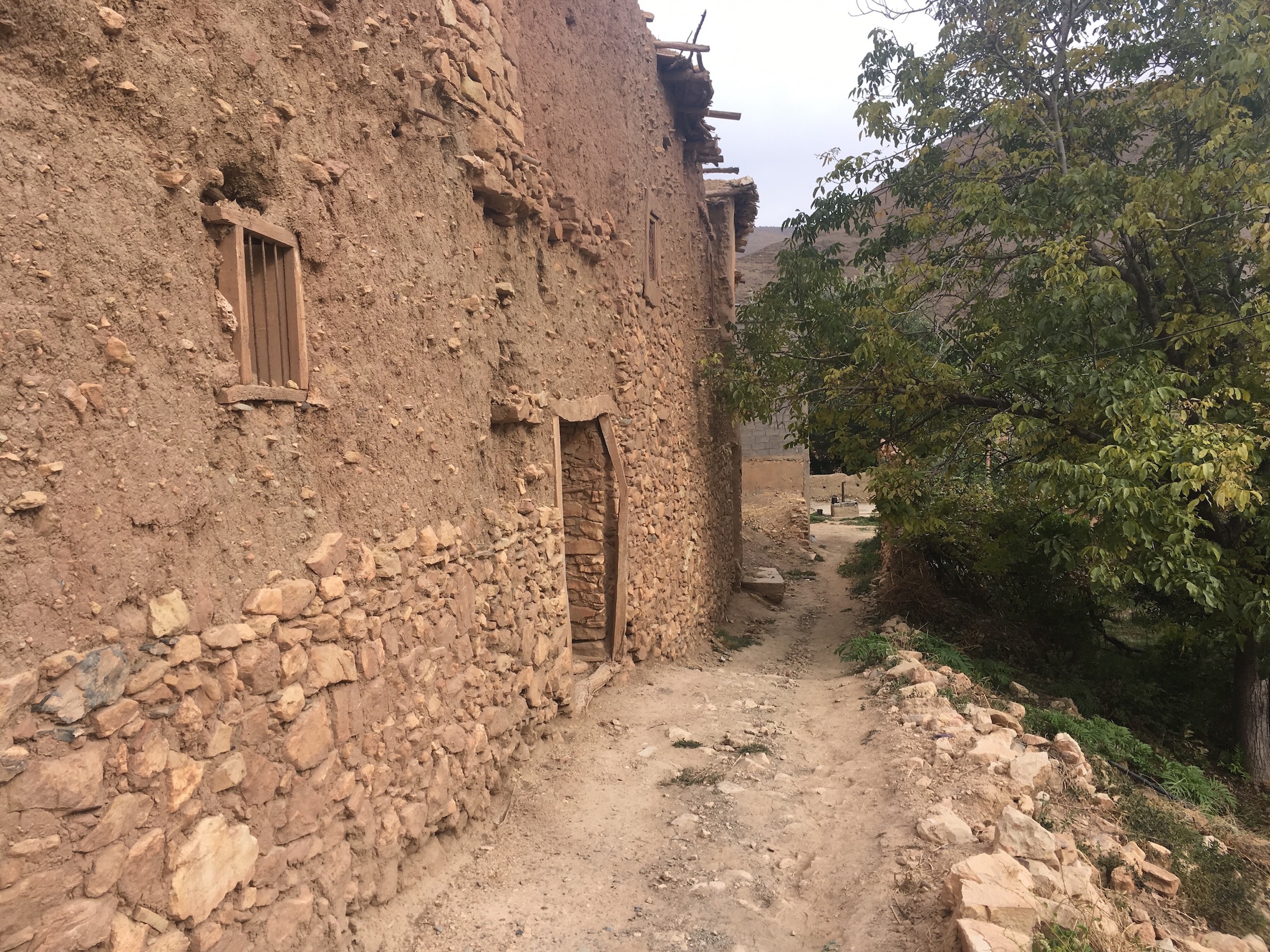 TOUR PRICES
(all taxes incl.)
Total for 2 persons: 2670 MAD (267 EURO)
Total for 4 persons: 3220 MAD (322 EURO)​
Total for 6 persons: 3780 MAD (378 EURO)
Total for 8 persons: 5970 MAD (597 EURO)
For other group sizes, please contact us
NOTE: If you wish an overnight stay in a Berber Home (with evening meal and breakfast), please enquire about prices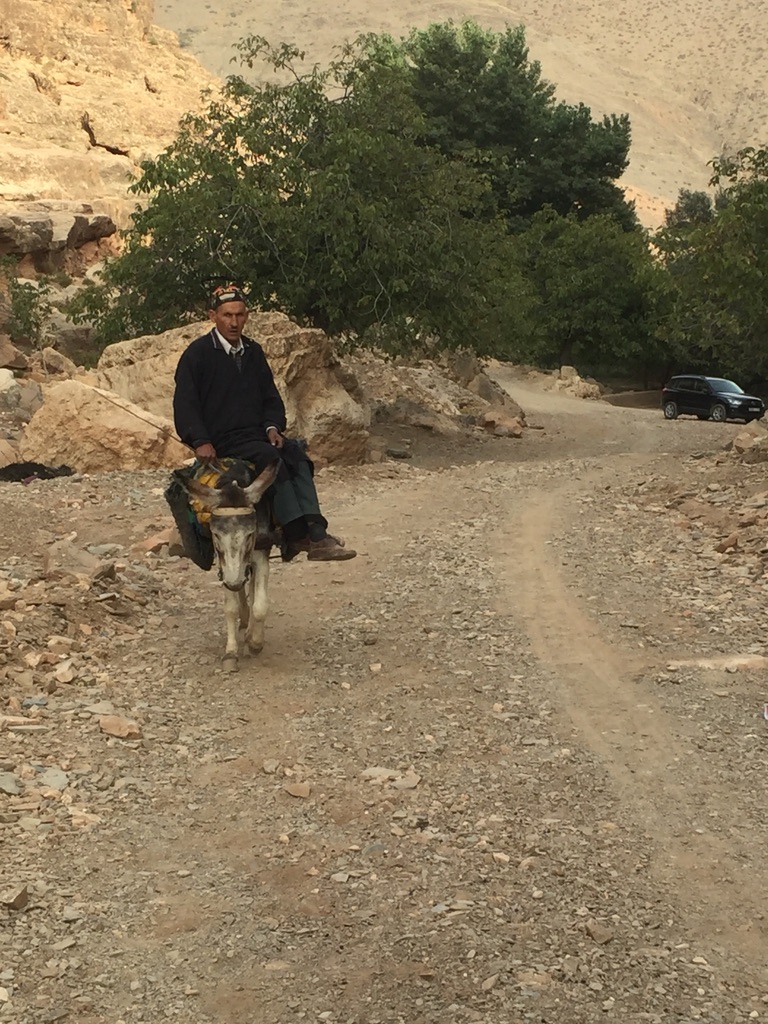 WHAT ATS OFFERS
What ATS Offers
Return private transport and driver from your accommodation in Marrakech
A Moroccan guide with much local knowledge
Gentle walks to match client wishes
Berber home visit
Lunch in a Berber home
Afternoon tea in a Berber home/Amizmiz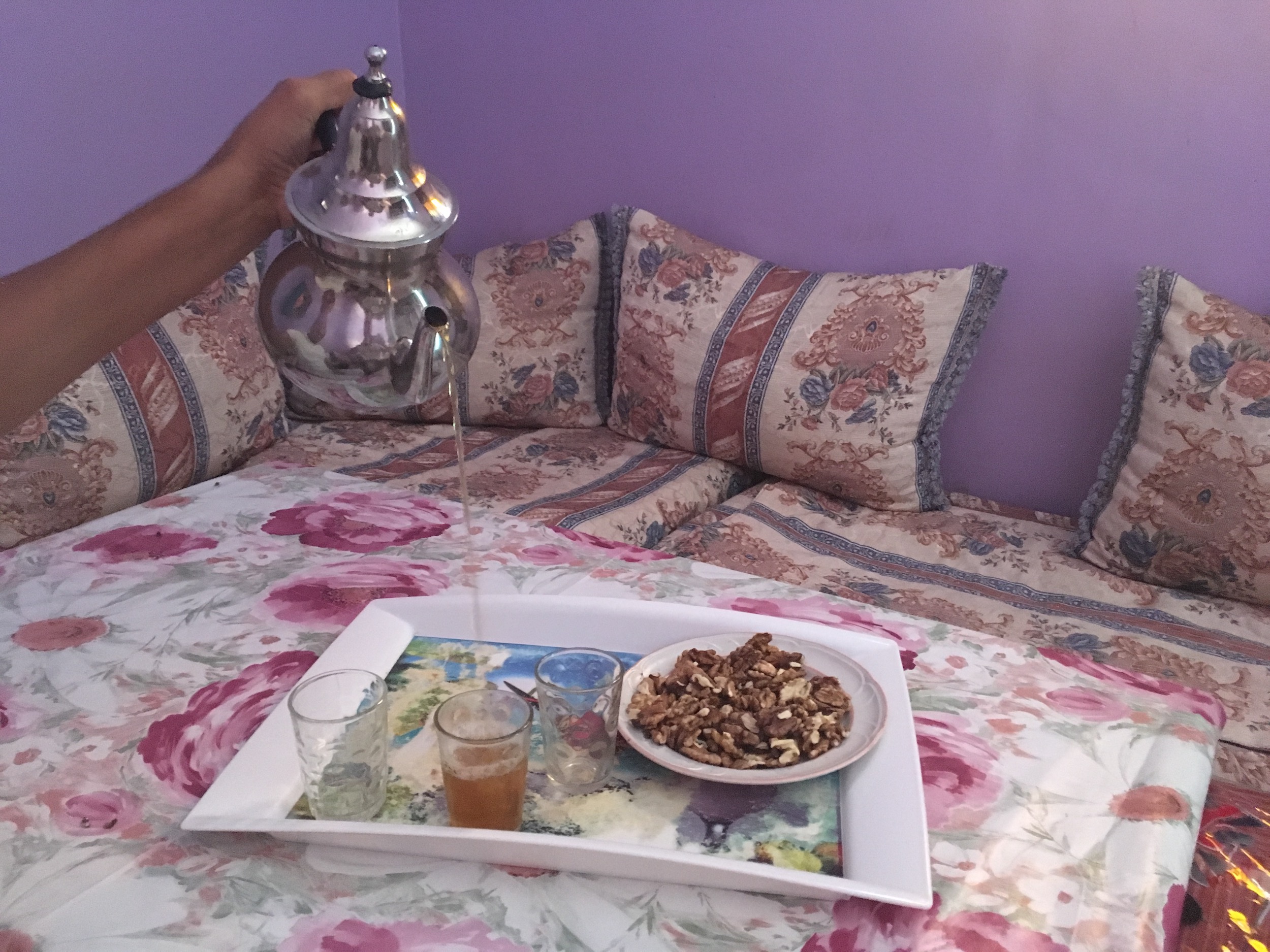 NOTE
Note
Inclusions as given on the tour's description.

30% deposit to book; balance to be paid ​30 days before tour's commencement; ATS Bank Details will be given.

Last minute bookings can always be discussed with payment at commencement of the tour.