Epic journeys
Experience Life in a Traditional Home
Engage With Village Life & Activities
Tour Overview
INTRODUCTION
a day in the village of douar oulad elguern
A visit to the small traditional farming community of Douar Oulad Elguern on the Marrakech Plain (less than an hour away from the city) makes it possible to engage, interact and communicate with wonderful people, well away from the urbanization and clamour of Marrakech.

To the north of Douar Oulad Elguern lie the Jbilat mountains and to the south the High Atlas. Together they form a totally spectacular and uplifting backdrop to the village and its surrounding farmland. Visit in any season and you are assured of a warm welcome and a host of personal memories.

With its close, personal contacts in the village, only ats can offer you this superb and enriching experience. In Douar Oulad Elguern people actively keep their islamic cultural traditions and customs alive. Here is found an excellent example of tranquil harmony and peace, where traditions give a distinctive society where generosity and caring for others is at all times to the fore.

The population of the village today is 315 persons. There is a good balance between age groups with many children, a robust number of strong, hard working adults and a good number of older members. However, life and survival has always been challenging here and recent drought years have added to the villager's concerns.

A day spent with the villagers of Douar Oulad Elgern is a joyous experience and a great privilege. From the welcoming offering of mint tea on arrival, the genuine friendliness and gentleness of the villagers is tangible, right from the outset. From then on, everyone is encouraged to become involved with the villagers as they proceed with their morning activities in the village. The tasks are many and various:-

· Fetching water from the well, making earth bricks, making charcoal;

· Making bread, preparing the couscous, preparing the vegetables for the tagines, etc.

Through active participation, a great understanding and appreciation of this lifestyle is gained. The interaction with the villagers is informal but purposeful and is a wonderful opportunity to engage with a lifestyle that is very real, involving hard work, but one that offers many rewards. This is a sustainable community where honesty and joint endeavour have created a vibrant community.

After a hearty lunch, eaten traditionally (and which you will have helped to prepare and cook), the afternoon can be spent strolling around the village and its environs guided by some of the local people. The local shop, the miller, the livestock, the artisanal workshops can all be visited. Throughout your visit you are encouraged to ask questions/enquire/become immersed in all that you encounter; this is an exceptional opportunity.

If you wish to learn more about this program, please contact us and we will promptly send you the full program .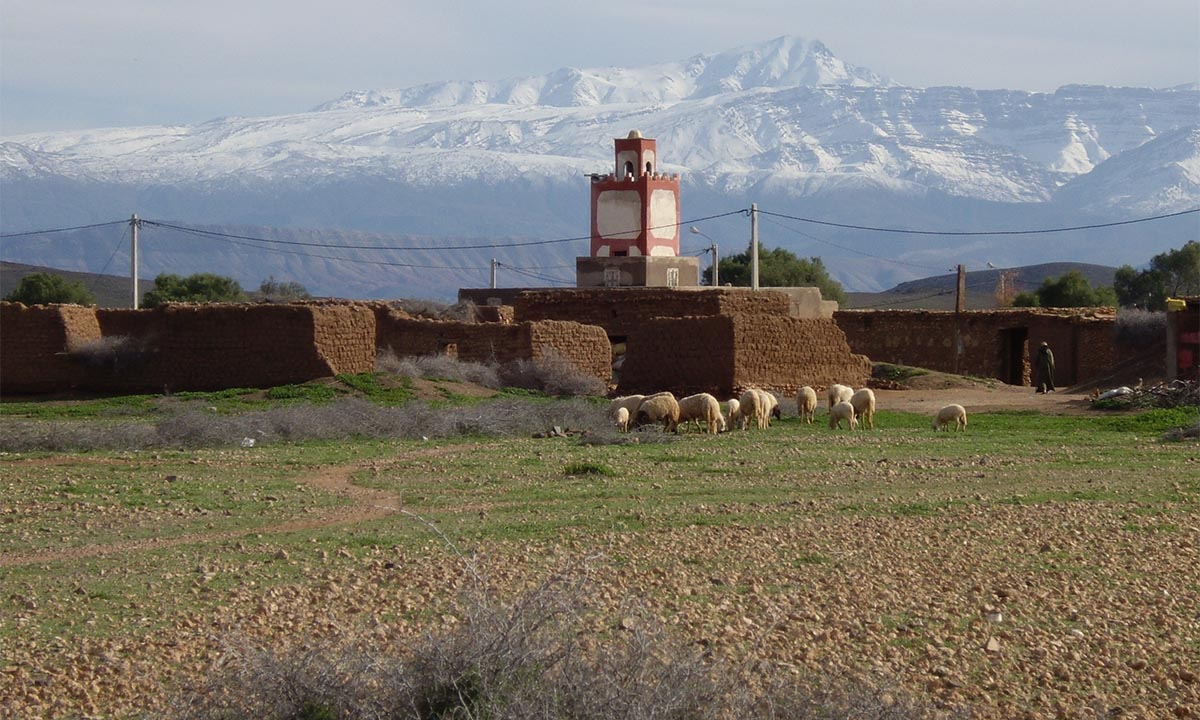 HIGHLIGHTS
HIGHLIGHTS
Travel across the Marrakech Plain


Close contact with real & true local life


Experience a welcoming tea ceremony


In a traditional salon


Take a traditional second breakfast (and eat locally produced, organic, low carbon food)


Observe a rich variety of daily village activities


Engage with and participate in many real life daily village activities e.g. making bread, making couscous, fetching water, making charcoal, making mud bricks, etc.


Enjoy a traditional lunch in a local's home on the Whole Day tour Chances to take stops and walks as you wish Longer rambles/scrambles if wished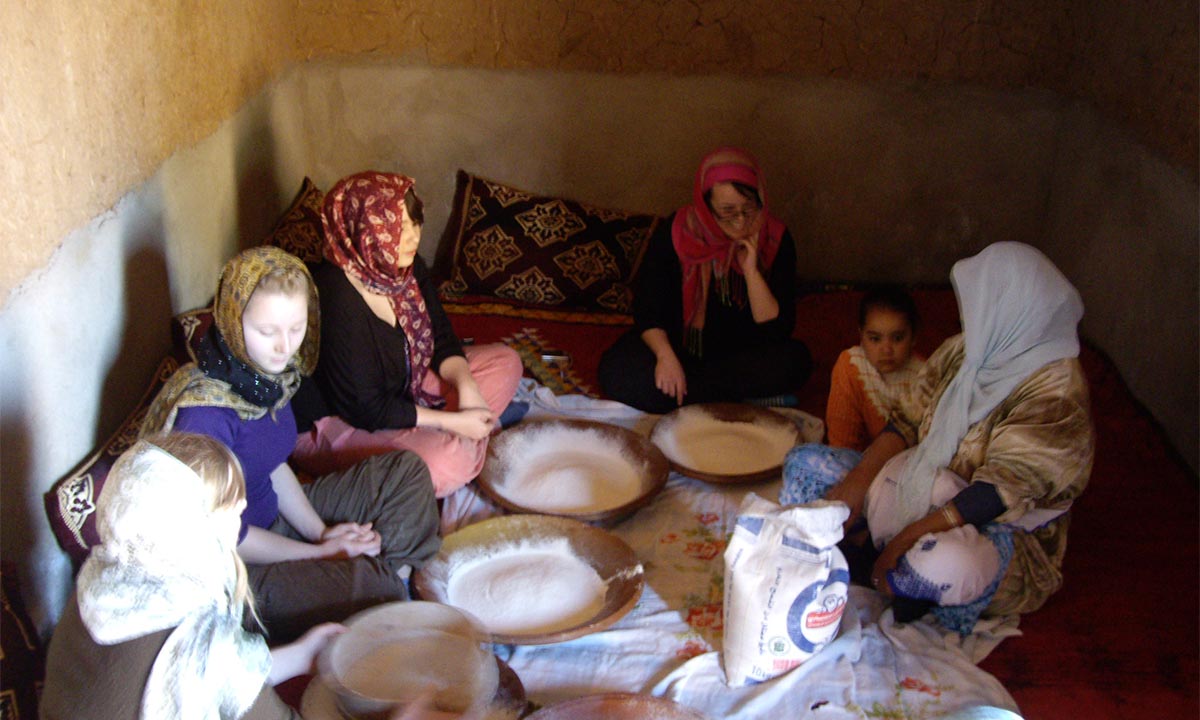 PRICES FROM
(all taxes incl.)
For 2 persons: 2440 MAD (244 EURO)
For 4 persons: 3120 MAD (312 EURO)
For 6 persons: 3810 MAD (381 EURO)​
For 8 persons: 6450 MAD (645 EURO)​
For other group sizes, please contact us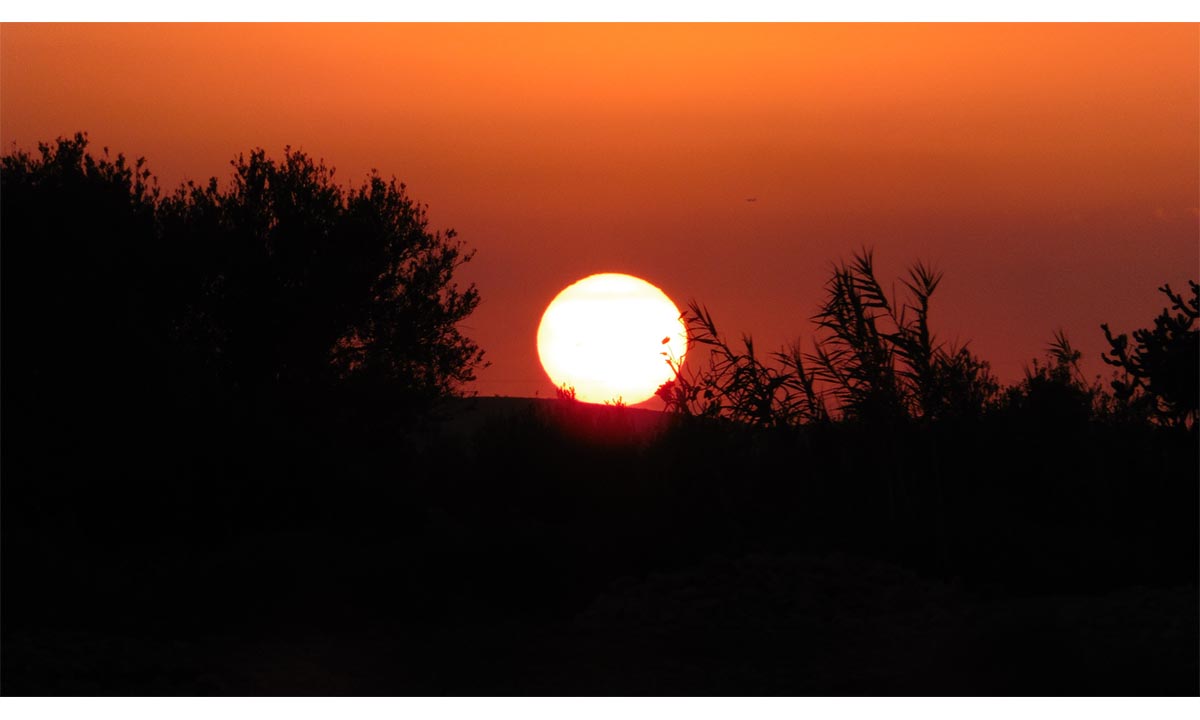 What ATS Offers
What ATS Offers
Return private transport from your accommodation in Marrakech
A Moroccan Guide with much local knowledge
Privileged encounters with the local people, planned and unplanned
Welcoming tea
A second breakfast eaten in a salon of a traditional home
A traditional lunch
Much engagement with the village community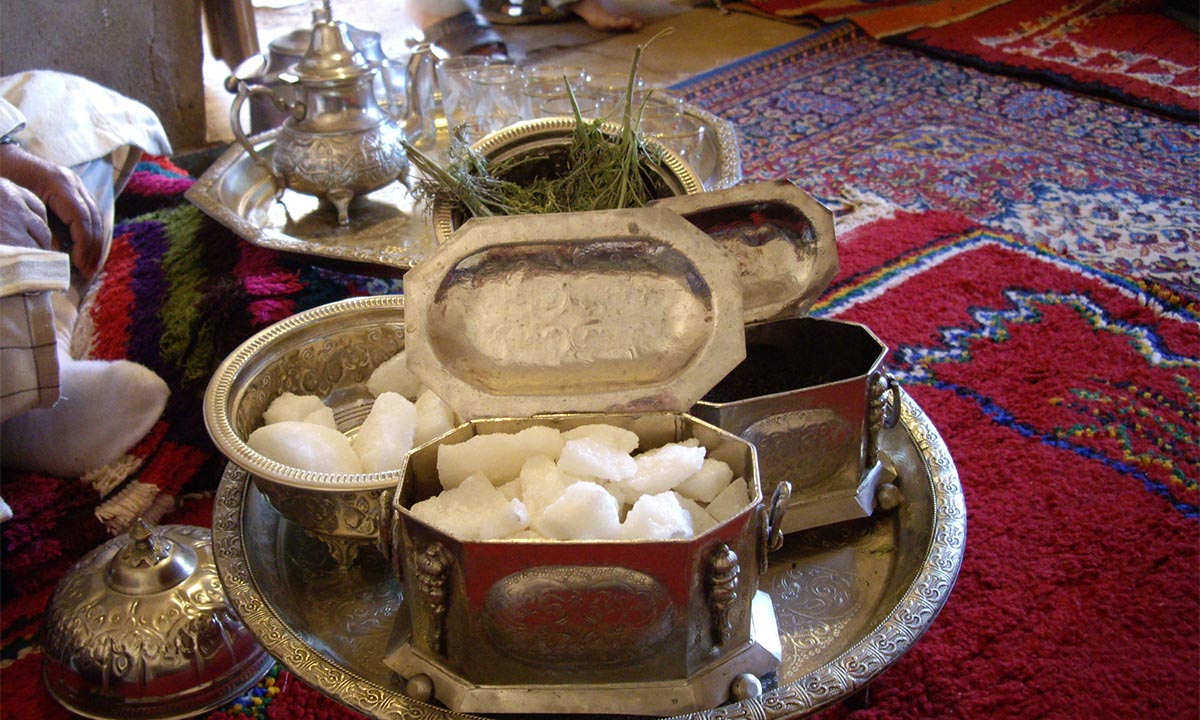 NOTE
Note
Inclusions as given on the tour's description.

30% deposit to book; balance to be paid ​30 days before tour's commencement; ats bank details will be given. ​

Last minute bookings can always be discussed with payment at commencement of the tour.