Tour Overview
INTRODUCTION
Quad Biking at Marrakech palm Grove & Jbilat hills Or at Agafay Desert
For those people who like a bit of action and sport as part of their tour, ATS offers 1 to 3 hours (or more) of quad biking in:-.

(a) the Marrakech Palmeries (easy and with shorter duration) and.

(b) on the Marrakech Plain & the Jbilat Hills (moderately demanding and usually for a longer duration).

Starting your bike ride from the Palm Groves (The Palmeries; ATS can arrange your transport from/to your Marrakech accommodation), your chosen journey will take you through a range of beautifully diverse sceneries and experiences.

Your quad biking itinerary can include the Palmeries themselves (you could almost "be" in the hot desert, amongst the palm trees – you may even encounter camels!) as well as on the Marrakech Plain and Jbilet uplands (with their traditional villages, traditional farming activities as well as stunning rocky granitic outcrops that give great vantage points).

(C) On the fabulous Agafay Desert (moderately demanding and usually for a longer duration)

If out on the Marrakech Plain, passing by authentic Berber villages (where people still live in the traditional manner, in villages established by their forefathers over 300 years ago), you can stop at one of their homes to enjoy very welcoming Berber hospitality and delicious mint tea and snack.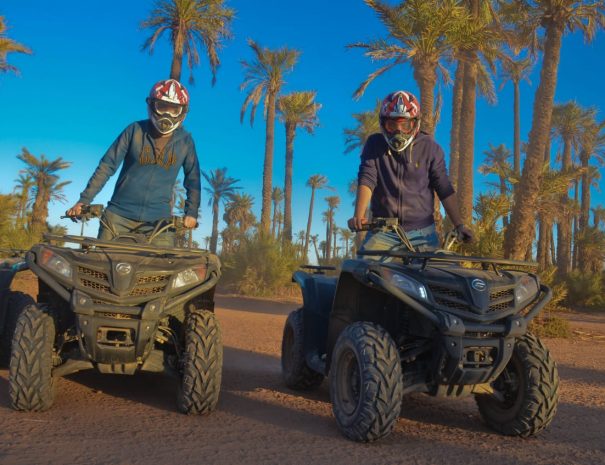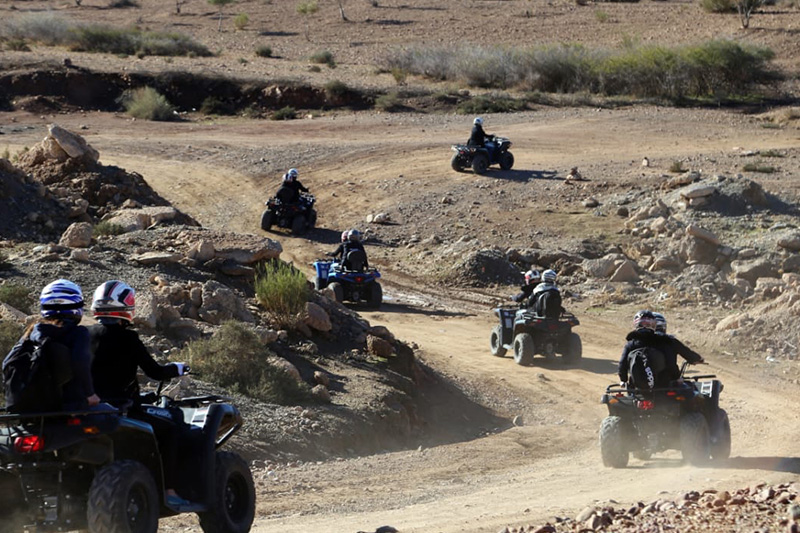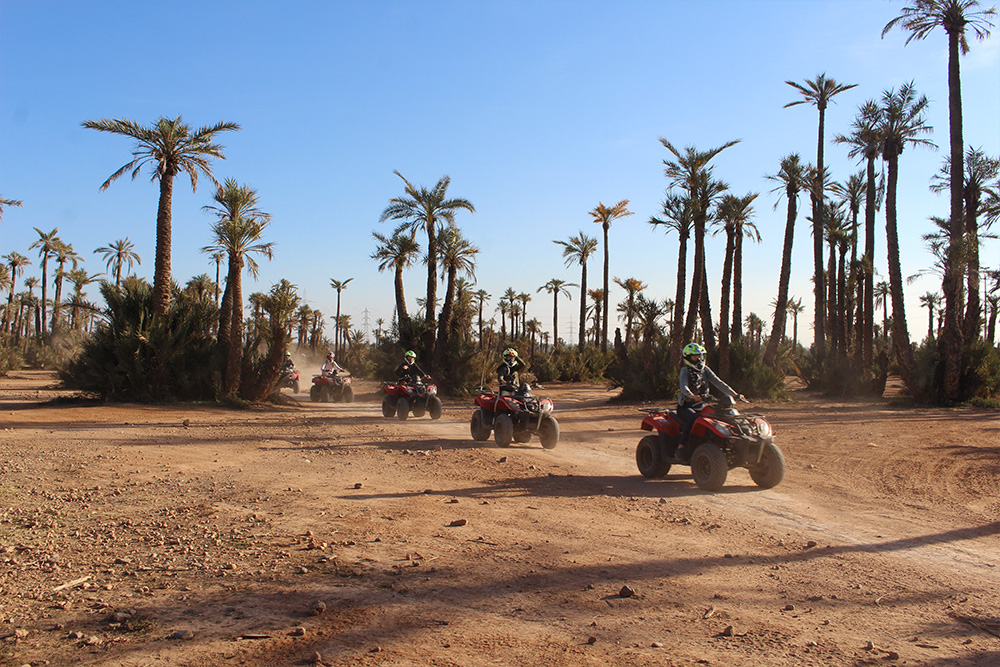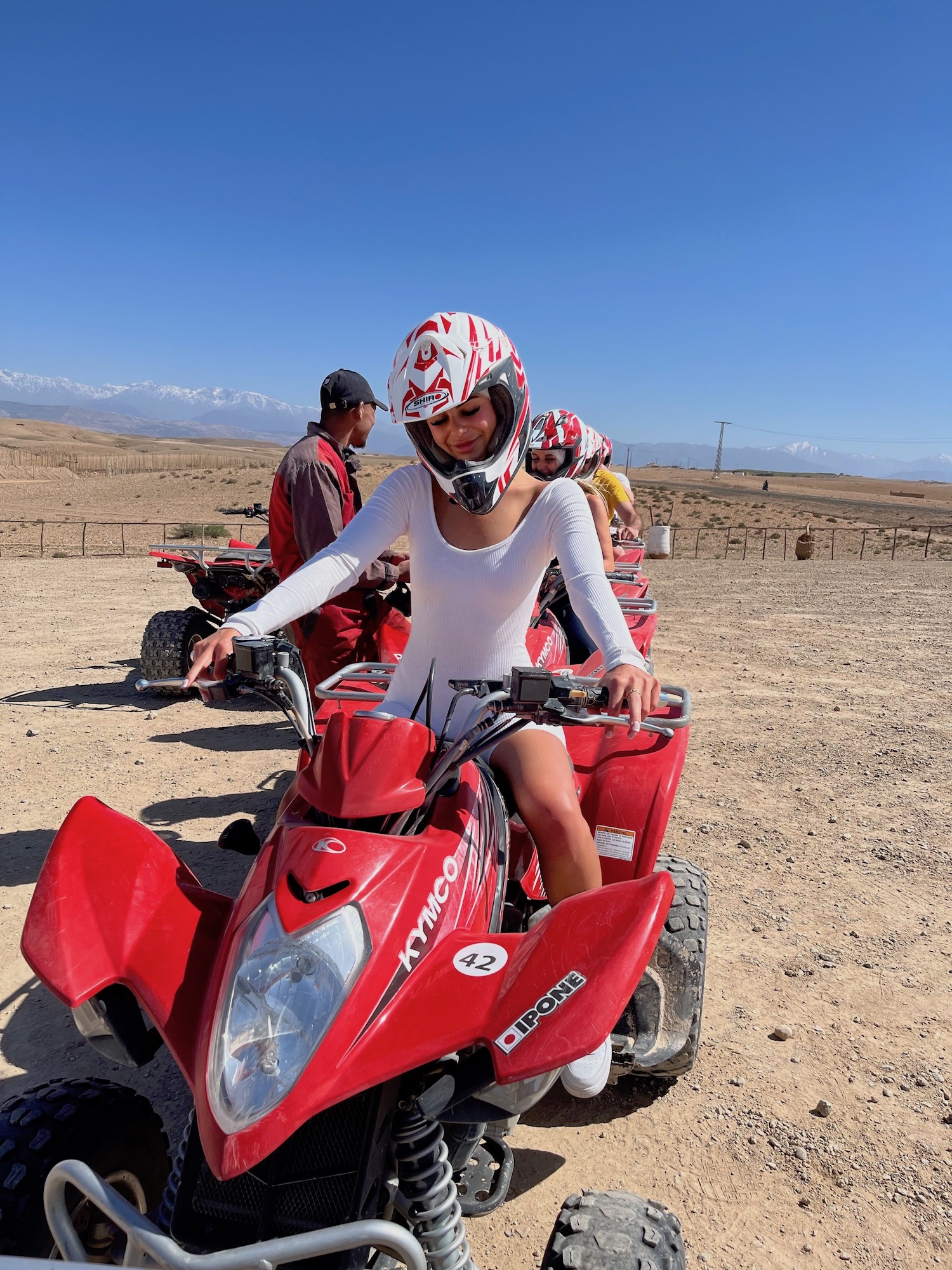 WHAT ATS OFFERS
(all taxes incl.)
Transfer from/back to your Marrakech accommodation
Quad Bike and equipment (including fuel and helmet) and instruction
A trip leader who will accompany you on your tour
A Tea break with Moroccan snack
Lunch in a Berber house when it's a whole day tour
A Bottle of water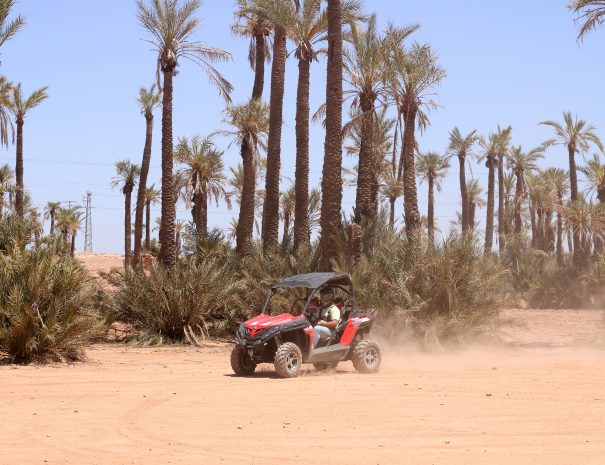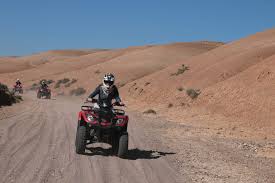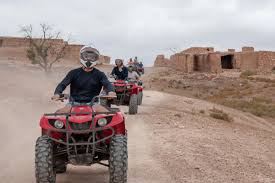 PRICES
Quad bike prices
For 1 hour: 300 MAD (30 EURO) per person
For 2 hours day: 500 MAD (50 EURO) per person
For 1/2 day: 600 MAD (60 EURO) per person
For a whole day: 1000 MAD (100 EURO)​ per person
For longer tour, please contact us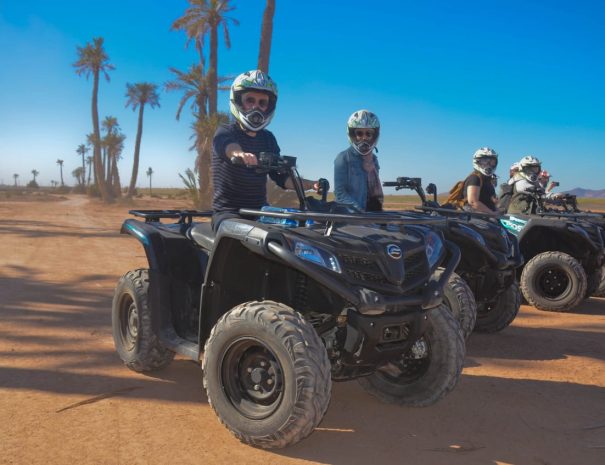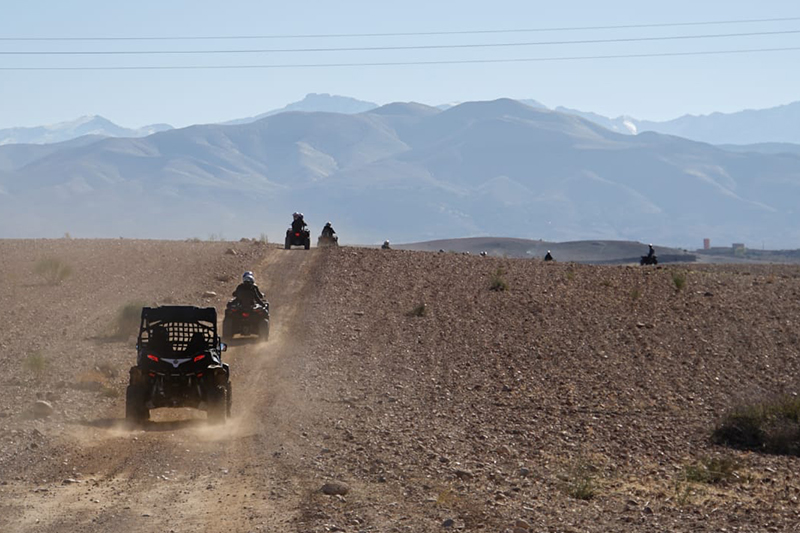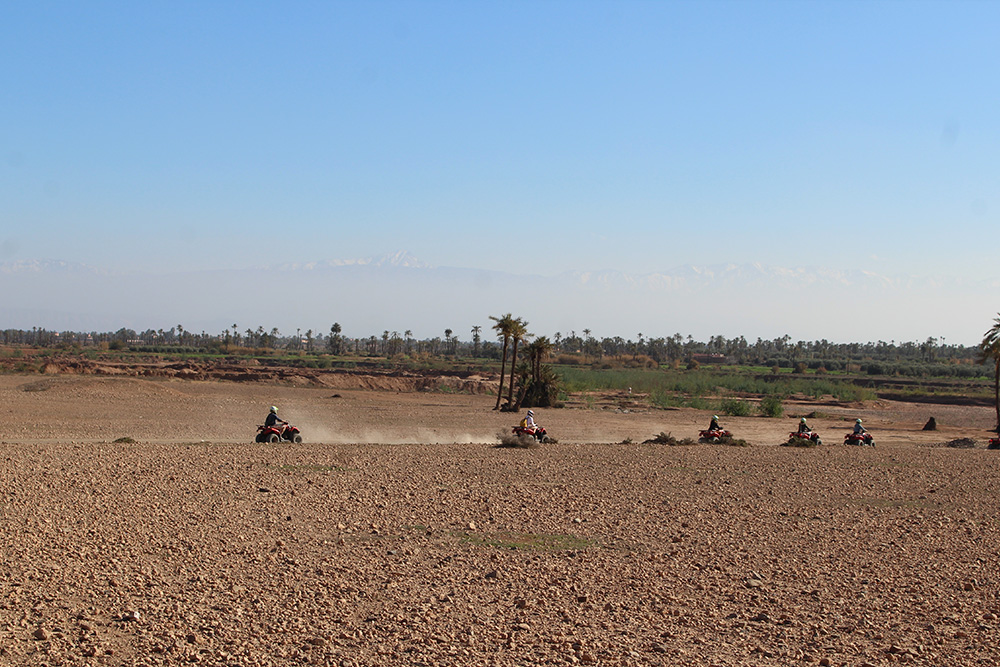 NOTE
Note
Children under 12 years old will receive a 50% discount.

Each Quad Bike can accommodate 2 riders.

Drivers must be at least 18 years old. Those passengers aged under 18 must have parental permission to participate in the excursion, with a waiver signed by at least one parent.

Under 18 years old must ride as passenger and can't drive.

Inclusions as given on the tour's description.

30% deposit to book; balance to be paid ​30 days before tour's commencement; ATS Bank Details will be given.

Last minute bookings can always be discussed (with payment at commencement of the tour)


PLEASE MAKE CONTACT FOR FURTHER INFORMATION OR SIMPLY BOOK YOUR TRIP BELOW