Tour Overview
INTRODUCTION
Hot air balloon experience
Taking a hot air balloon ride is a most exciting and exhilarating adventure and one that offers a completely different perspective on Moroccan landscapes and culture.

ATS offers a hot air ballooning experience over the Marrakech Plain and above the Jbilet Hills, about 30 km north of Marrakech (only about a 40 minutes drive from the city).

Your hot air balloon ride does involve an early morning start! You will be collected from your Marrakech accommodation around dawn, when the air is still and cool, ideal conditions for the rising of the hot air balloon. On arrival at the edge of a traditional Marrakech Plain village, and whilst enjoying a pre-flight light breakfast, you will see much of the pre-flight preparations, all adding to the thrill to come.

Then it is up, up and away! When the burners have done their work, the ensuing silence adds great atmosphere to the spectacular scenic views; views over the Marrakech Plain, its villages and their activities and the Jbilet Hills' rocky outcrops. This is all very captivating; it feels almost "other worldly", gently drifting above a fascinating landscape. And all of this is viewed under the first sun's rays of a new day awakening; it is an exceptional outdoor activity and a most unforgettable experience.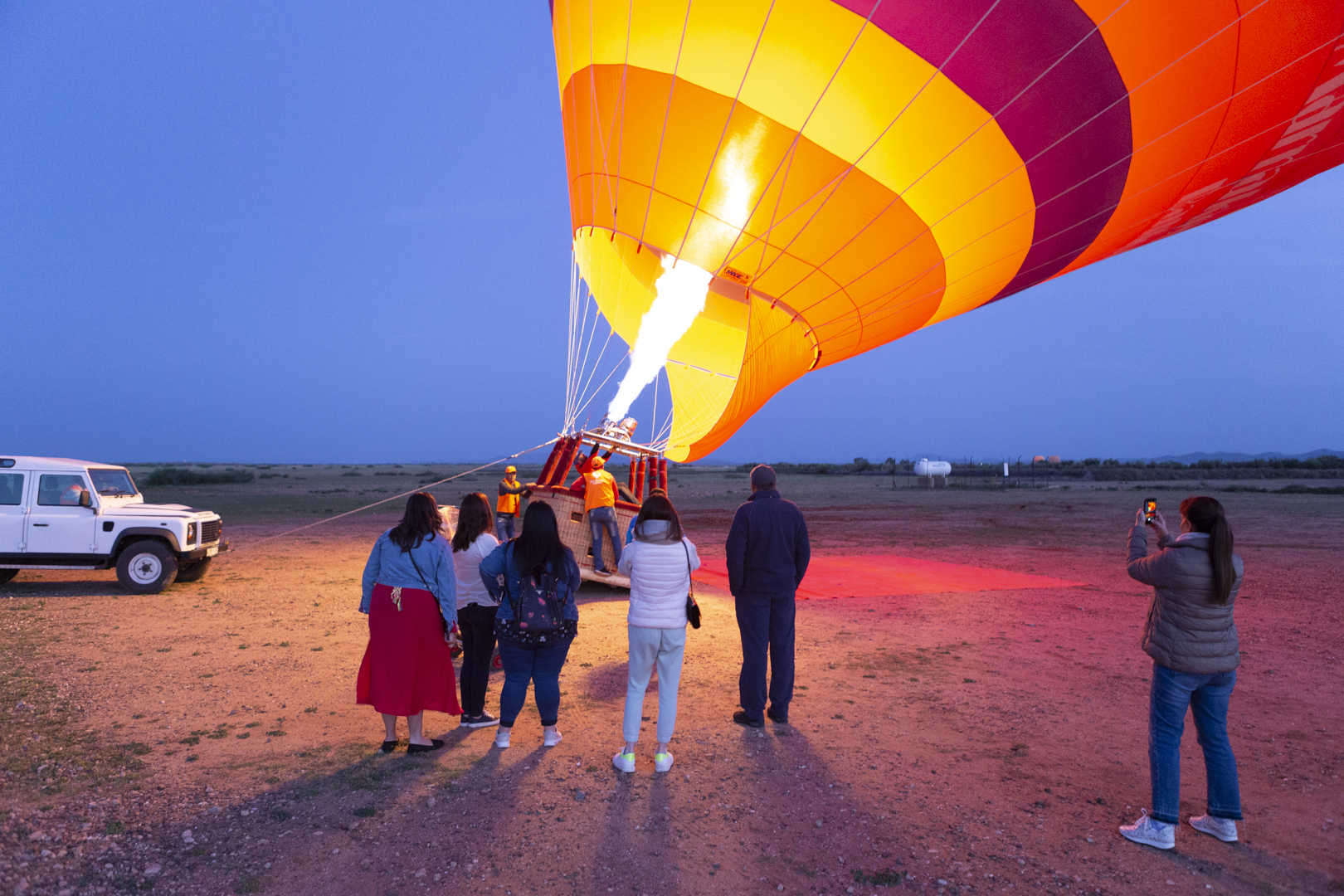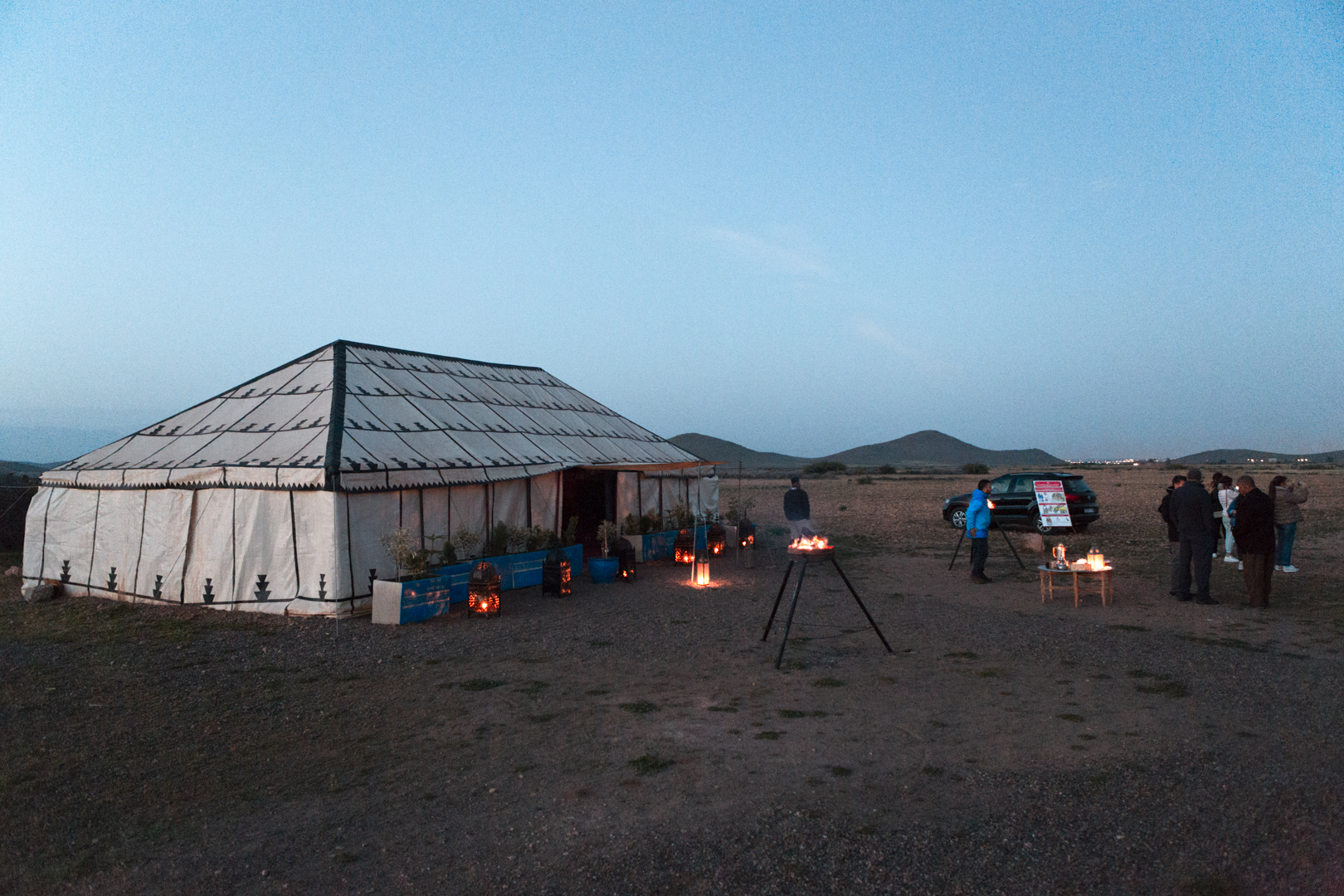 WHAT ATS OFFERS
(all taxes incl.)
Early morning collection by 4X4 to the Hot Air Balloon Base from your Marrakech accommodation.
A continental breakfast while watching all the balloon's flight preparations
A journey that will be guided by that morning's wind, for approximately 1 hour
An authenticated Flight Certificate
A fresh Berber Breakfast on your return to Base, in a Berber tent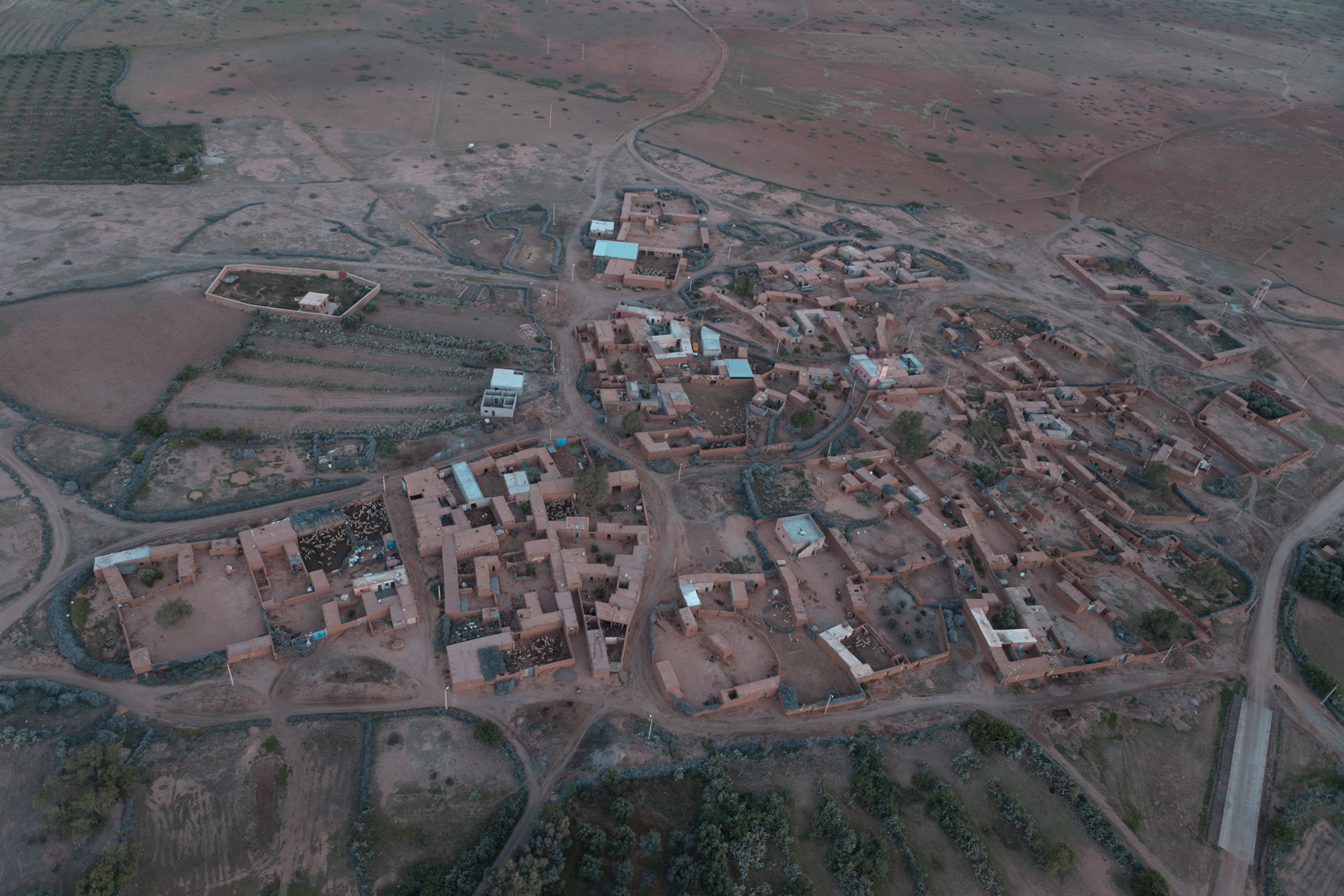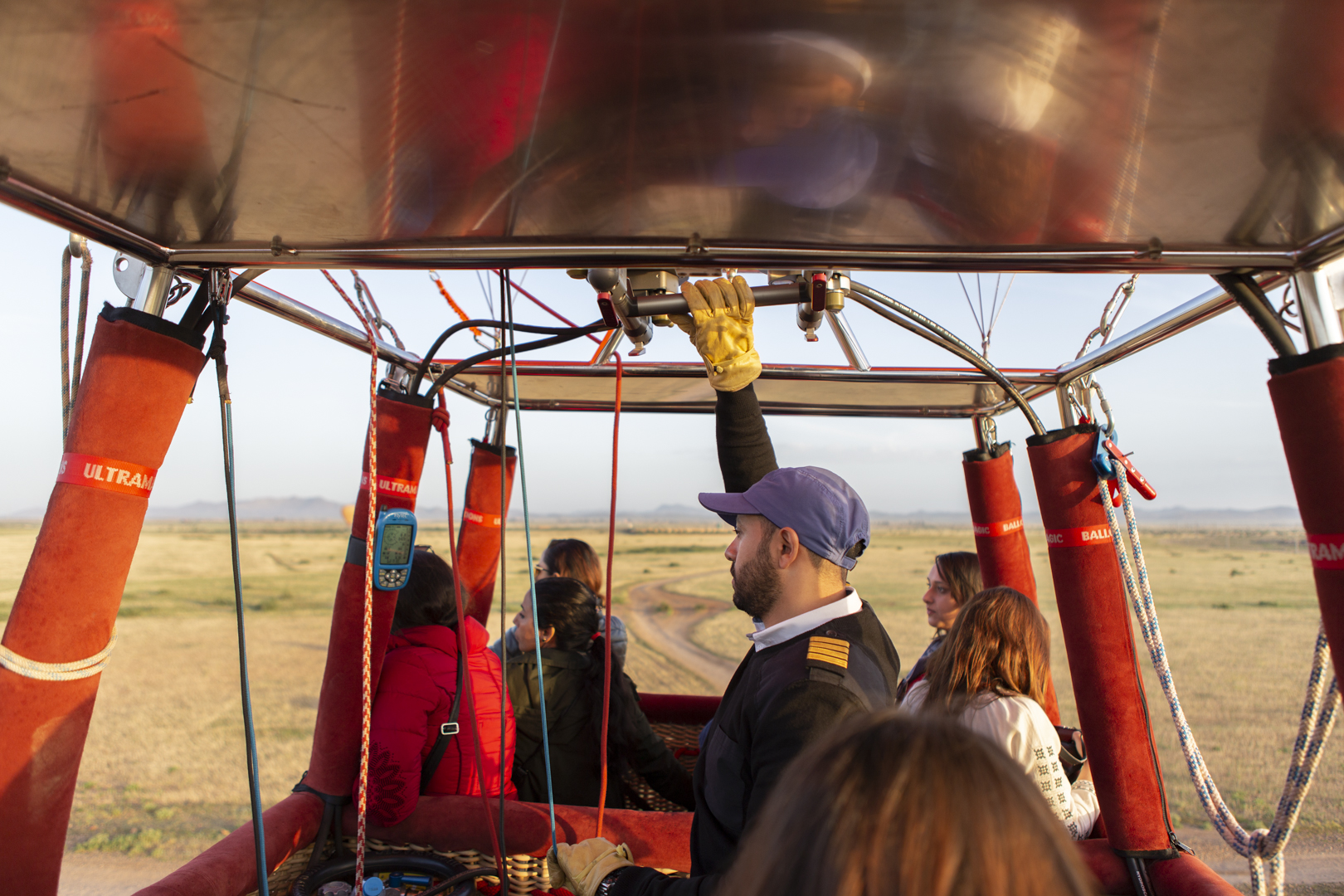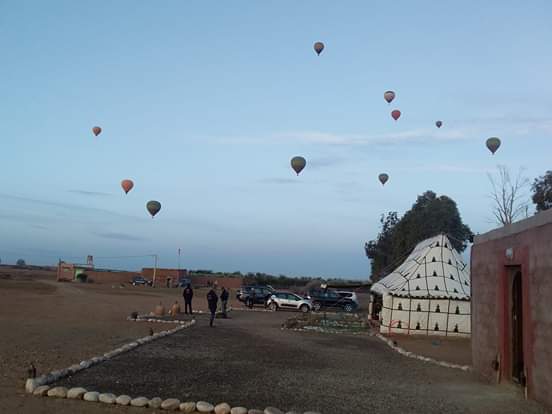 PRICES
Hot Air Balloon Experience price
Classic: 1850 MAD (185 EURO) per person
Premium: 2250 MAD (225 EURO) per person​
VIP: 3500 MAD (350 EURO) per person
For group sizes, (5 persons and +) please contact us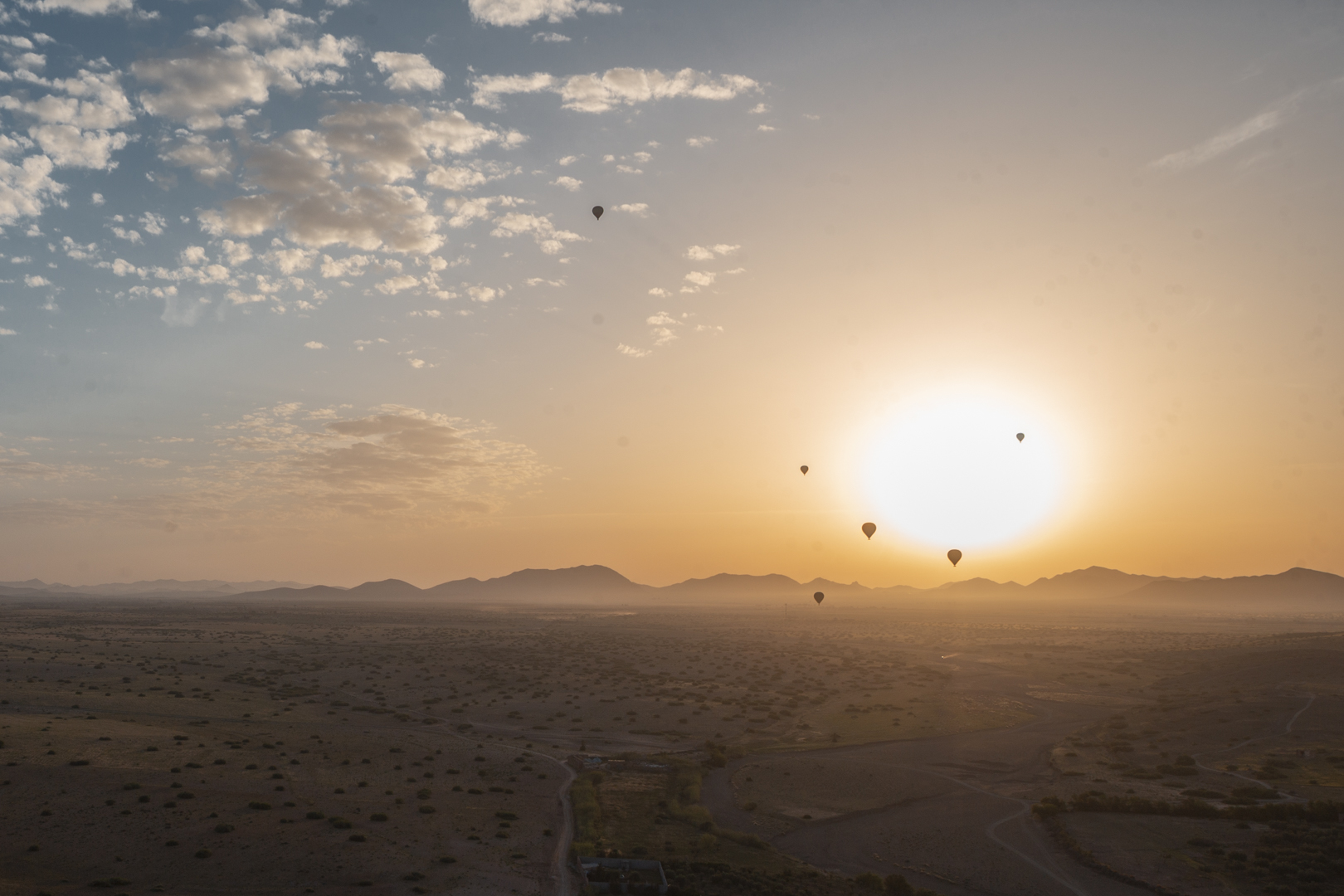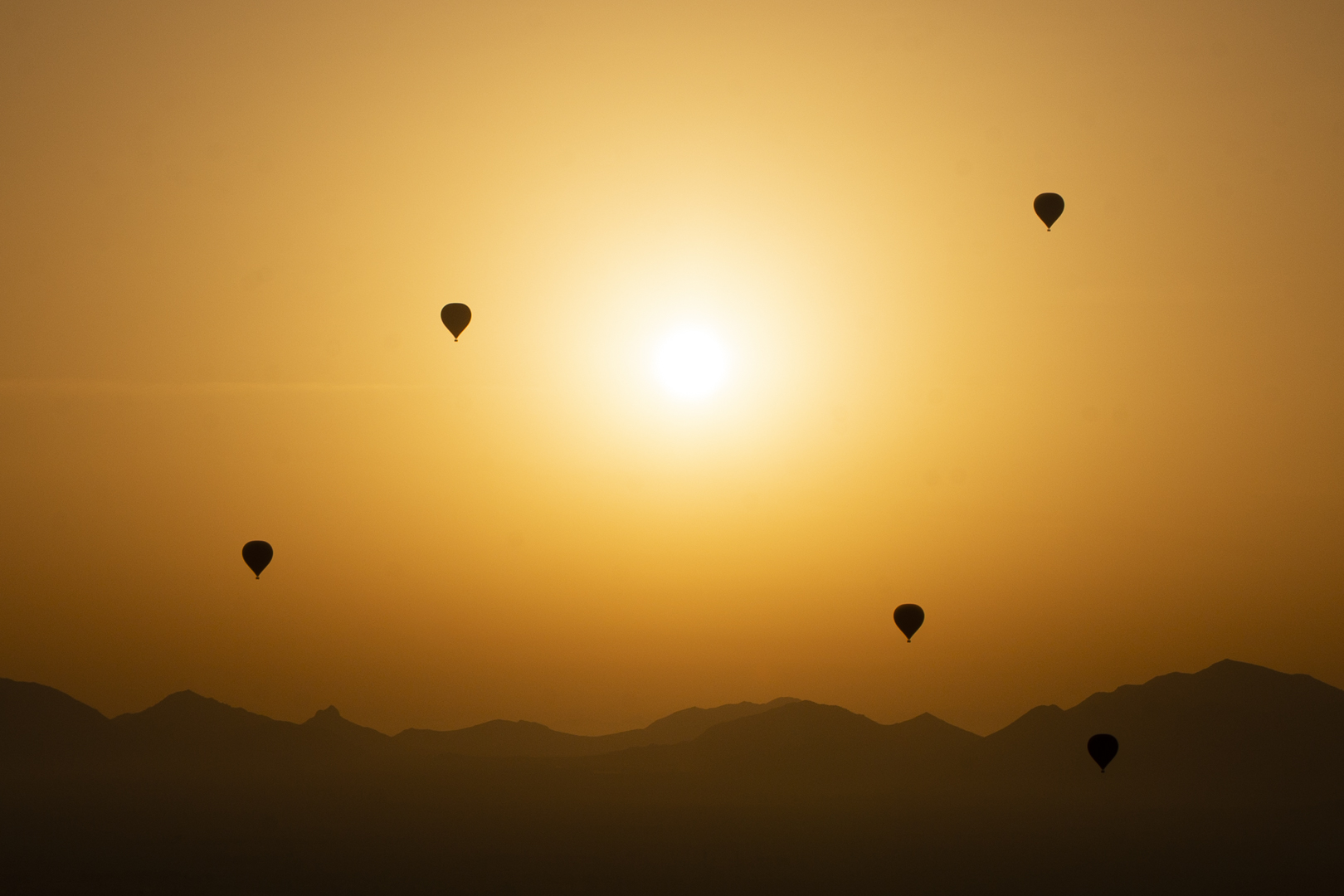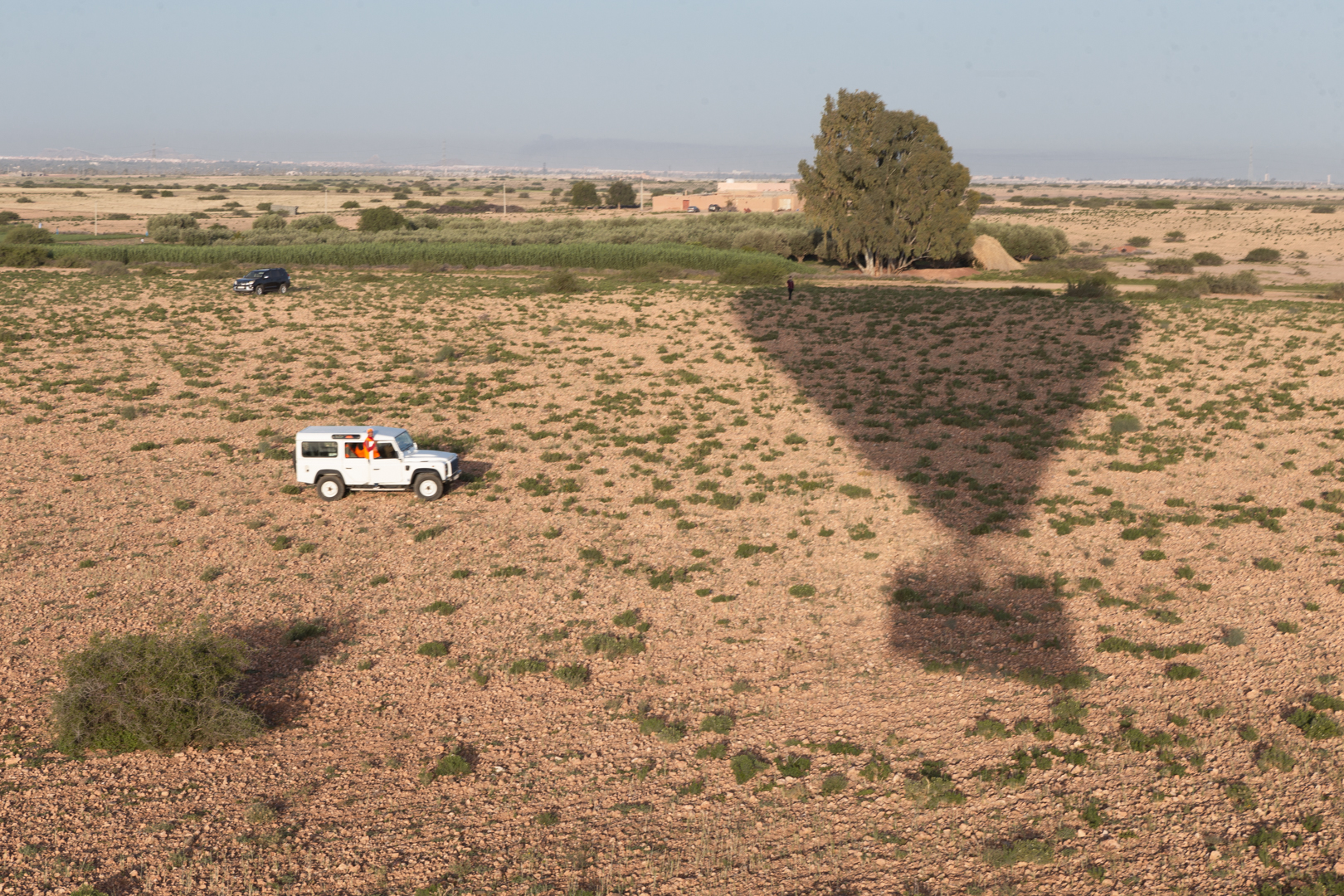 NOTE
Note
Inclusions as given on the tour's description.

30% deposit to book; balance to be paid ​30 days before tour's commencement; ATS Bank Details will be given.

Last minute bookings can always be discussed

It will be chilly/cold in the early morning and whilst airborne so dress appropriately

Short notice trips can also be arranged (with payment at commencement of the tour).

PLEASE MAKE CONTACT FOR FURTHER INFORMATION OR SIMPLY BOOK YOUR TRIP BELOW