Epic journeys
Second breakfast & Lunch in a traditional Berber home
Traditional Couscous making
Tour Overview
INTRODUCTION
TRADITIONAL COUSCOUS MAKING ON THE MARRAKESH PLAIN
A morning activity (that includes a traditional second breakfast as well as lunch) and one that could be combined with an afternoon activity such as the MAJORELLE GARDENS, the WATER EXPO, a CAMEL RIDE IN THE PALMERIES and/or spending time in the OLD MEDINA & SOUKS.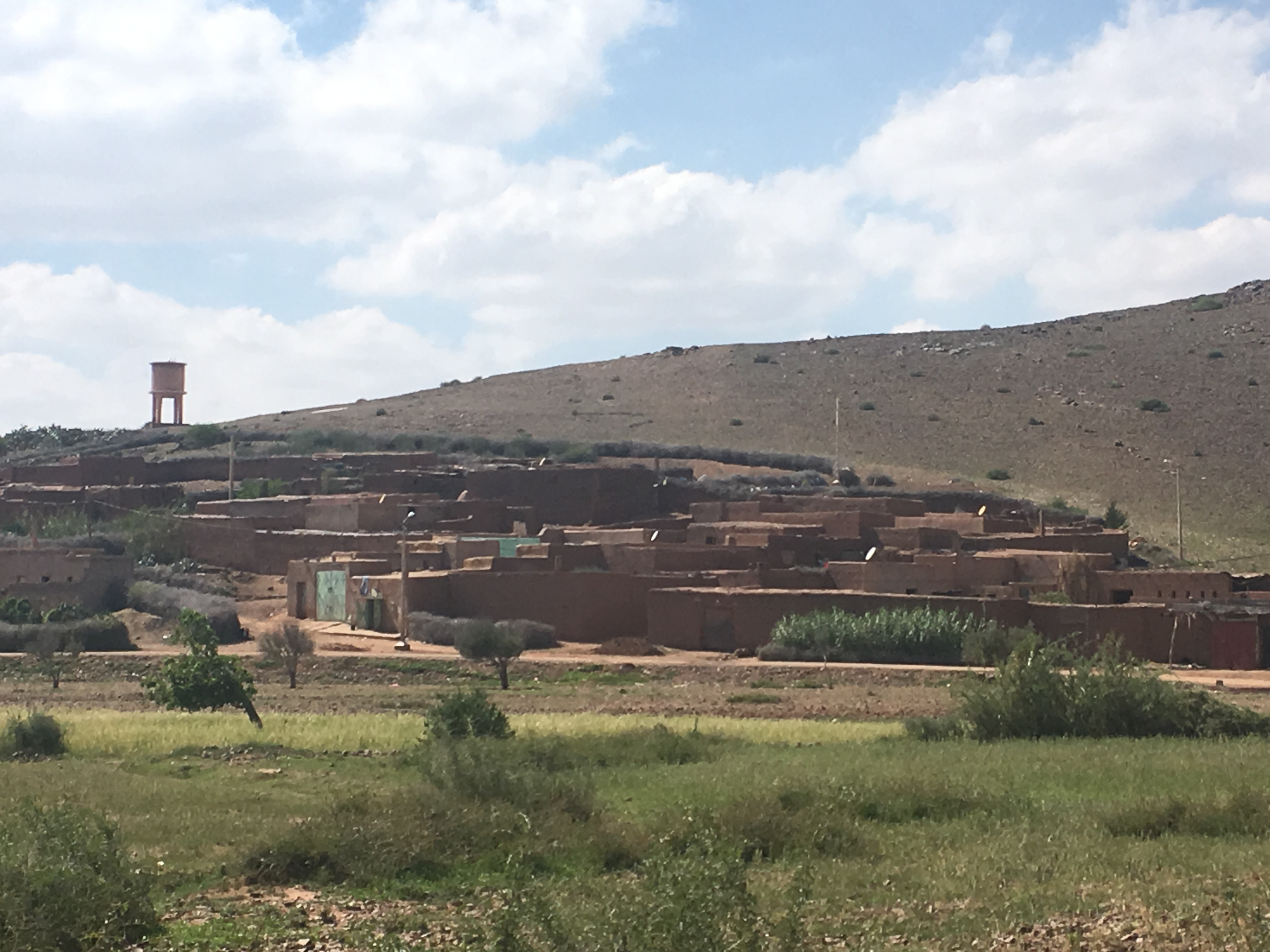 ITINERARY
TRADITIONAL COUSCOUS MAKING ON THE MARRAKESH PLAIN
DESCRIPTION:
The group leaves Marrakech and first travels eastwards, out along the Fes road. After about 40 minutes a turn north is made, onto the Marrakech Plain and onwards to DAR COUSCOUS.

Located close to a traditional Arab village, DAR COUSCOUS (Couscous House) is a Co-operative, run and operated by ladies. Here they process the various type of grains that are turned into couscous e.g. millet, rice, quinoa.

A second breakfast is first offered to all on arrival at Dar Couscous. A favourite second breakfast food is mseman; its preparation will be demonstrated and, of course, an opportunity to "have a go" will be given. Mseman are made from flour, olive oil and water. Making mseman involves much stretching and kneading of the dough. Mseman are delicious, especially when eaten with butter, honey, spreading cheese.

Then it is down to practical activity. Preparation for making couscous involves donning shoe coverings, a white coat and a hairnet hat. A guided tour is given through the small factory to see how couscous is prepared. The grinding machine that is used to prepare the King's wife's couscous is seen; the Co-operative is very proud to be her supplier.

Of course, students then try their hand (quite literally!) at transforming the ground grains into couscous – patience is required, it is hard, slow work.

Naturally the group will eat couscous for lunch, prepared for you and served to you by the delightful ladies of the Co-operative. On departure, the group may well be serenaded by the ladies who will have been very happy that you have shown interest in their project.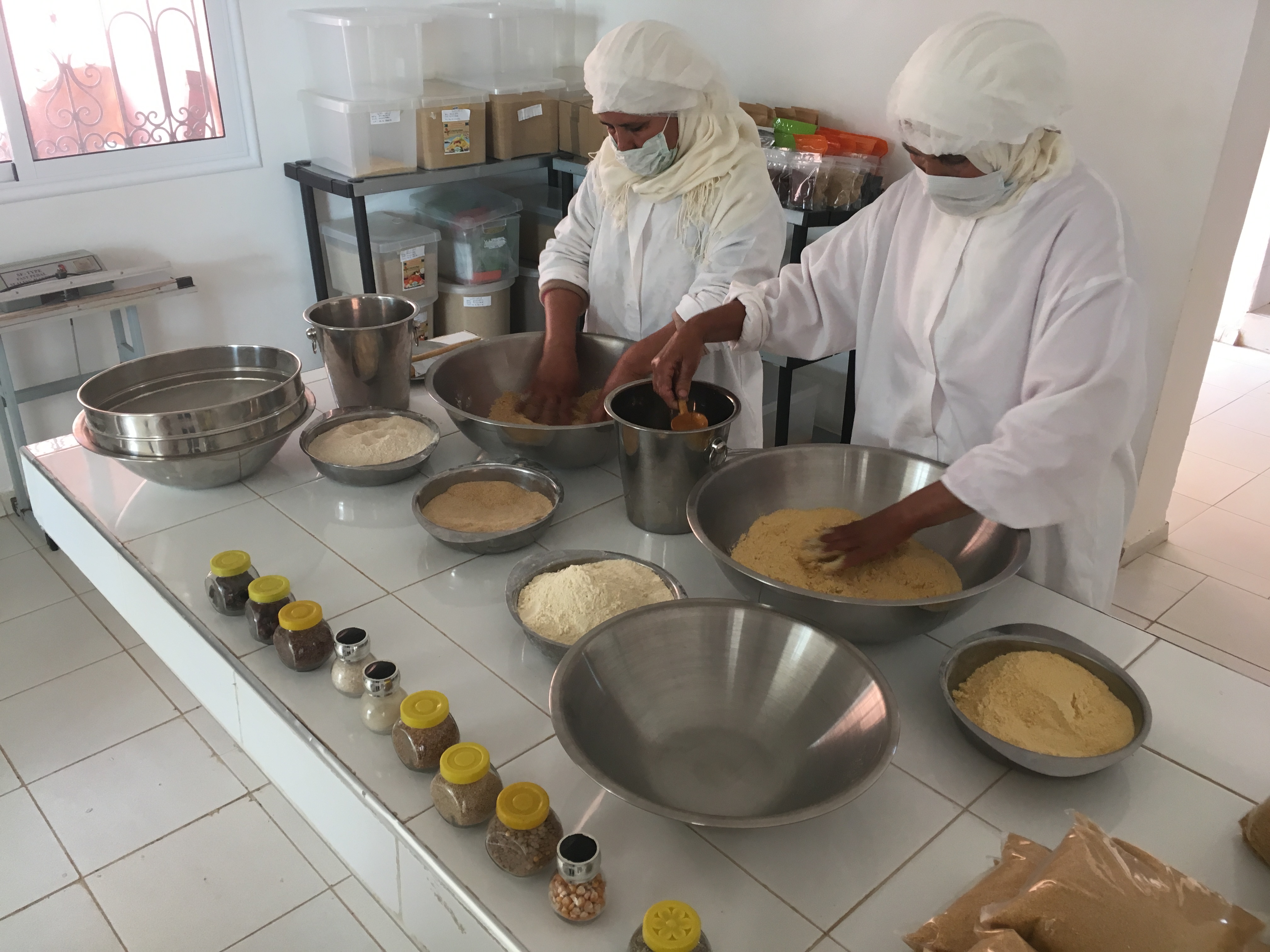 GEOGRAPHY SYLLABUS RELEVANCE
geography syllabus relevance
Cultural Appreciation
Life Skills
Womens' Social and Economic Development
Sustainable Futures
WHAT ATS OFFERS
TRADITIONAL COUSCOUS MAKING
Price includes transport to/from accommodation
An ATS Moroccan Guide, English speaking;
Welcoming tea ceremony
Second breakfast
all ingredients
training
Full lunch
PRICES
The cost per person will depend upon group size.
Please contact us for a price for your particular group.