Epic journeys
Lunch in a traditional Berber home
Tour Overview
INTRODUCTION
amizmiz in the foothills of the high atlas
If you are looking for a single, most memorable "mountain day", ATS can offer you the opportunity to discover the beauty and charm of the nearby High Atlas mountains on an easy hike.

At only just over an hour's drive south from Marrakech, Amizmiz lies in the foothills of the High Atlas. The location offers stunning views out to snow capped peaks as well as having a surrounding rural landscape with much beauty, interest and intrigue.

ATS can introduce you not only to these stunning landscapes (some entirely natural, others the result of human activities) but can also enable communication with the local habitants. such encounters will allow you to know the cultural heritage, customs and the lifestyle of the Berbers, the "mountain people".

The drive begins across the Marrakech Plain, where major irrigation schemes allow olive groves and fruit orchards to thrive. a stop at the Lalla Takerkoust barrage shows the source of this precious water.

On arrival in Amizmiz the gentle trekking begins. this can be either be through the small, bustling Berber town (especially lively on market day) or in the surrounding, fascinating, rural areas. This rural hike may, if you wish, include a visit to a potter's village where the traditional hand turning of pots and tagines can be seen (and, if you dare, be attempted!). a look around a traditional Berber home is possible too; fascinating.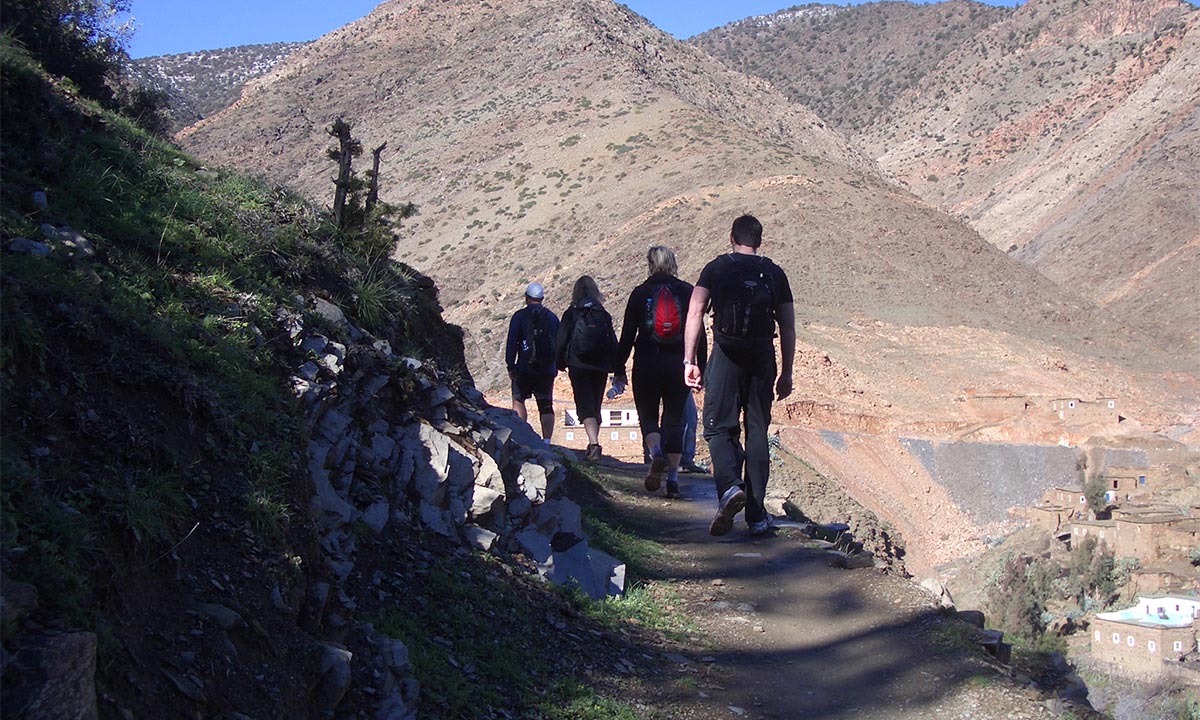 HALF DAY
typical half day amizmiz hike itinerary
​
​08:30: Depart from Marrakech.
09:30: Arrive in Amizmiz, meet your Guide and start your hike toward Ouadaker village.
12:30: Have lunch at a local family gîte.
13:30: Depart for Marrakech.
14:30: Arrive in Marrakech.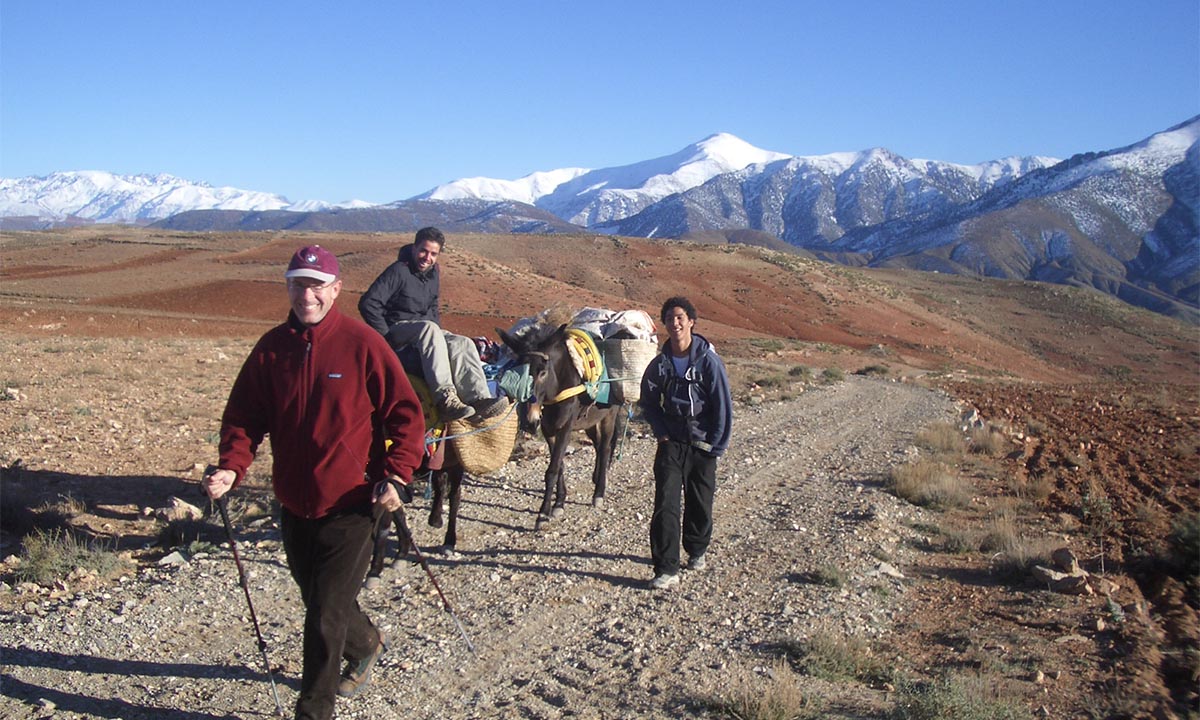 HALF DAY PRICES
(all taxes incl.)
Total for 2 persons: 1100 MAD (110 EURO)​

Total for 4 persons: 1400 MAD (140 EURO)

Total for 6 persons: 1700 MAD (170 EURO)

​
For other group sizes please contact us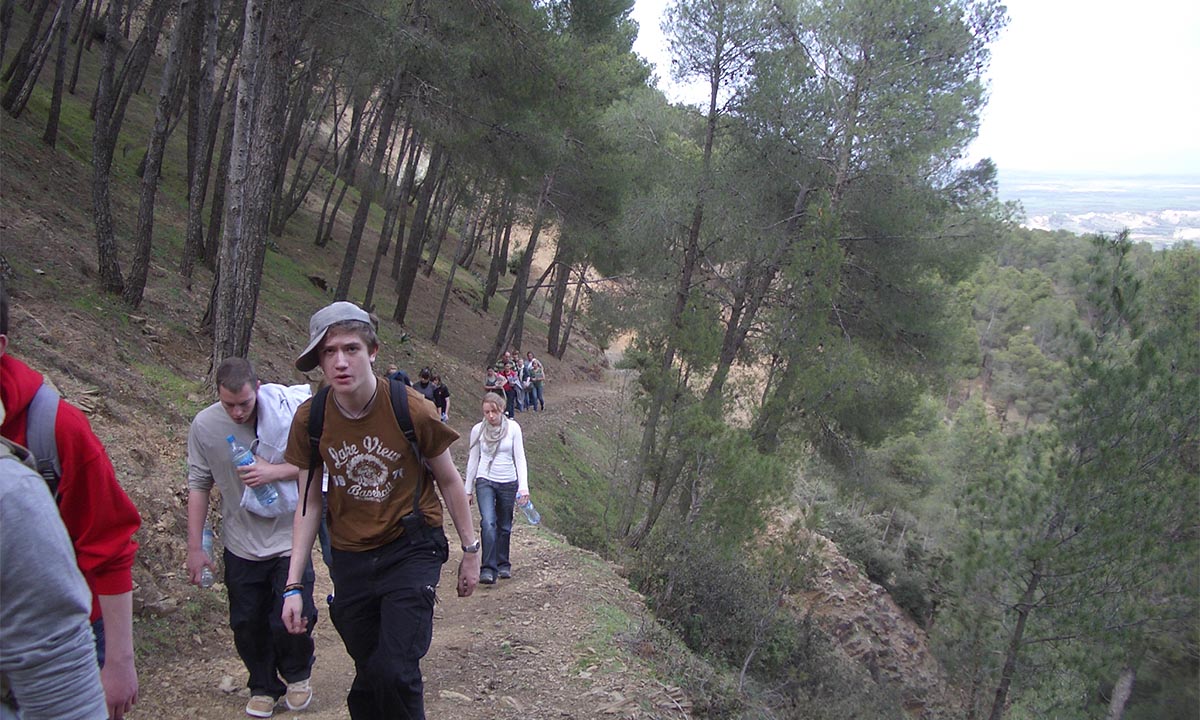 WHOLE DAY
typical whole day amizmiz hike itinerary
​
​08:30: Depart from Marrakech.
09:30: Arrive in Amizmiz, meet your Guide, and begin the hike toward Sidi Hssayn village.
10:45: After a mint tea break and second breakfast in a Berber house in Sidi Hssayn village we continue hiking toward Ait Ahmed village. We then move downhill to the village of Sllamt.
13:15: Lunch at the home of a local Berber family or a picnic beside the river.
15:15: Depart from Sllamt village, walking downhill or on the flat. pass by the beautiful villages of Tizgui and Ait Ouskri. Finally, we pass through Tamazight village.
17:00: Arrive in Amizmiz, meet with your driver and depart for Marrakech.
18:00: Arrive in Marrakech.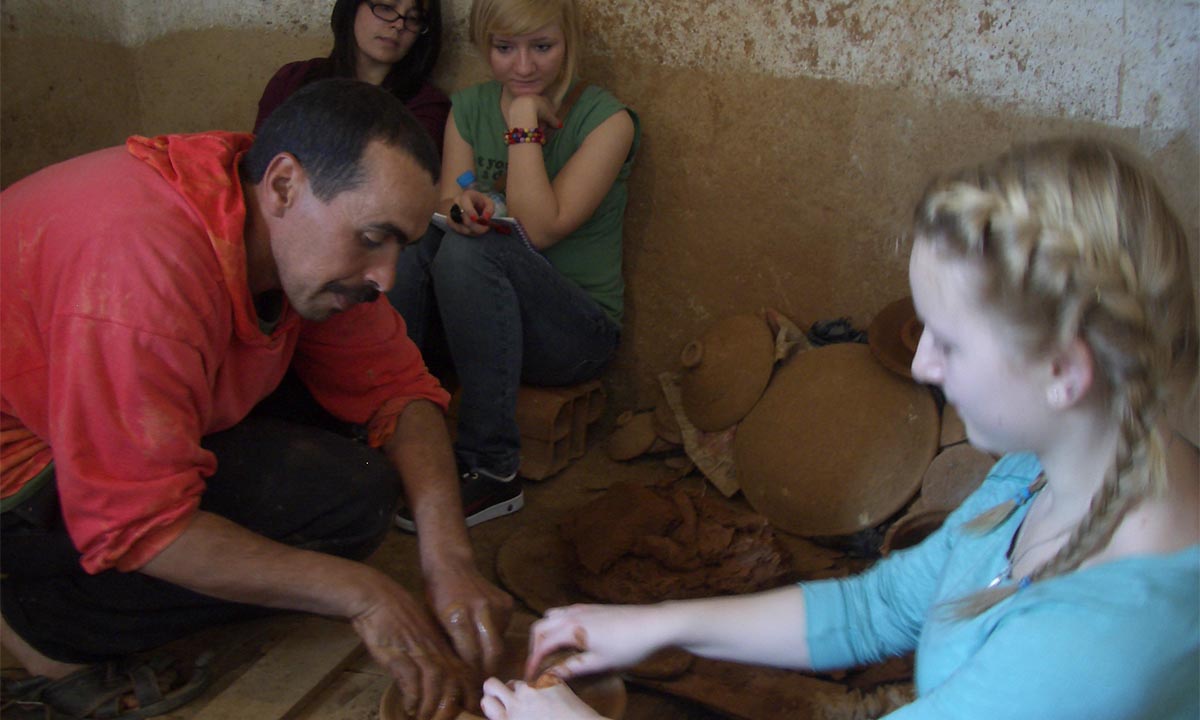 WHOLE DAY PRICES
(all taxes incl.)

Total for 2 persons: 1320 MAD (132 Euros)

​ Total for 4 persons: 1680 MAD (​168 Euros)

​ Total for 6 persons: 2040 MAD (204 Euros)

​​ For other group sizes please contact us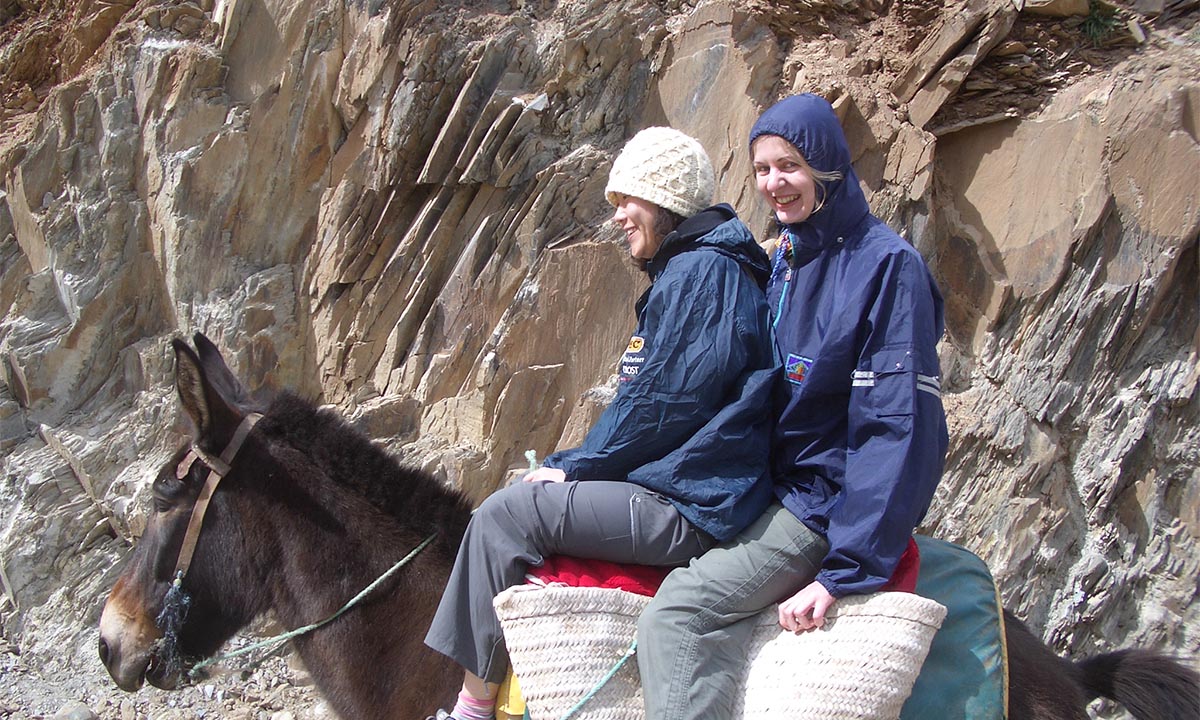 WHAT ATS OFFERS
What ATS Offers on the Amizmiz Half and Whole Day Hikes:
Return transport from your accommodation in Marrakech to Amizmiz and environs
A local Moroccan Guide, English speaking, throughout
A gentle walk around the settlement of Amizmiz or in the rural area beyond
An optional stop at a potter's village (no charge but a donation to potter is welcomed)
Often the opportunity to enter a Berber home (and perhaps to enjoy a traditional second breakfast, a unique highlight)
The possibility to extend the ½ day tour here to a whole day tour (with a picnic lunch option). NOTE: if a whole day tour is taken then a mule is included to carry belongings.
if you wish to learn more about this programme, please contact us.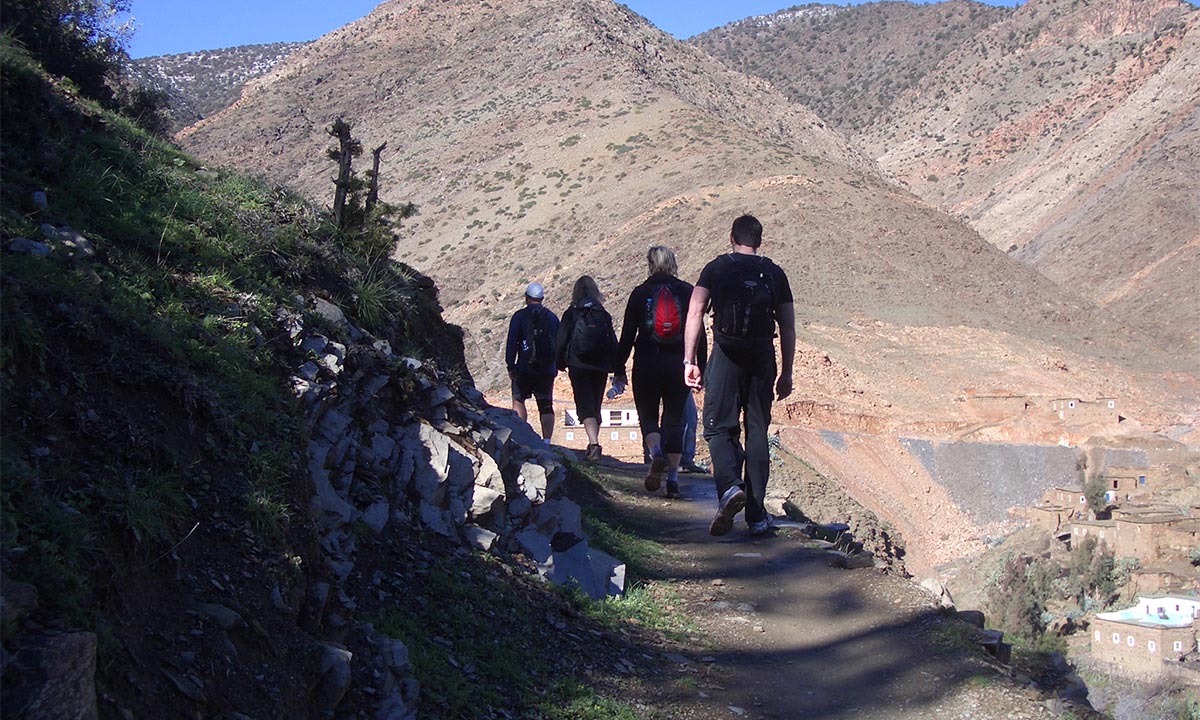 NOTE
Note
​We also have programmes for 2 or 3 day (or longer) hikes and treks in the Amizmiz area. these "residential" hikes additionally include accommodation in a traditional Berber home, evening meal(s), breakfast(s) and lunch(es). Click on the multiple day hikes and treks button opposite.
Inclusions as given on the tour's description. 30% deposit to book; balance to be paid ​30 days before tour's commencement; ATS Bank Details will be given. Last minute bookings can always be discussed (with payment at commencement of day's activity).