Epic journeys
Patisserie Baking Experience
Tour Overview
INTRODUCTION
PATISSERIE BAKING EXPERIENCE
An afternoon activity (that includes afternoon tea) and one that could be combined with a morning activity such as the TAGINE COOKERY EXPERIENCE, the MAJORELLE GARDENS, the WATER EXPO, a CAMEL RIDE IN THE PALMERIES and/or spending time in the OLD MEDINA & SOUKS.
ITINERARY
PATISSERIE BAKING EXPERIENCE
In early afternoon, travel to AMAL (Targa), a Womens' Training Centre and Restaurant.

AMAL (meaning "Hope") is located in the suburbs of Marrakech, set in a lush, tranquil garden. At AMAL women gain cookery skills that they then delight in passing on to the students. Once trained, these ladies are known as Amal Champions and the "door is opened" for them to then seek work in catering.

Based at their own workstations, students are provided with all necessary ingredients. Instruction is very accessible and easy to follow.

Patisserie is very popular in Morocco. Many bakery shops prepare and display a vast array of delicious small cakes, flaky, crumbly and sweet. During all occasions of celebration, patisserie is very much part of the feasting e.g. weddings.

Some types of patisserie that are made include:-

gazelle horns; ghriba; beghrir

As well as making and enjoying hand-made patisserie treats, everyone will take away a 250g box with a variety of patisseries.

Drinking mint tea is very much part of the afternoon's experience too, of course. The mint is picked from the AMAL garden. The tea and patisserie, once baked, is enjoyed sitting on carpets and cushions in Amal's shady garden.
GEOGRAPHY SYLLABUS RELEVANCE
geography syllabus relevance
Cultural Appreciation
Life Skills
Womens' Social and Economic Development
Sustainable Futures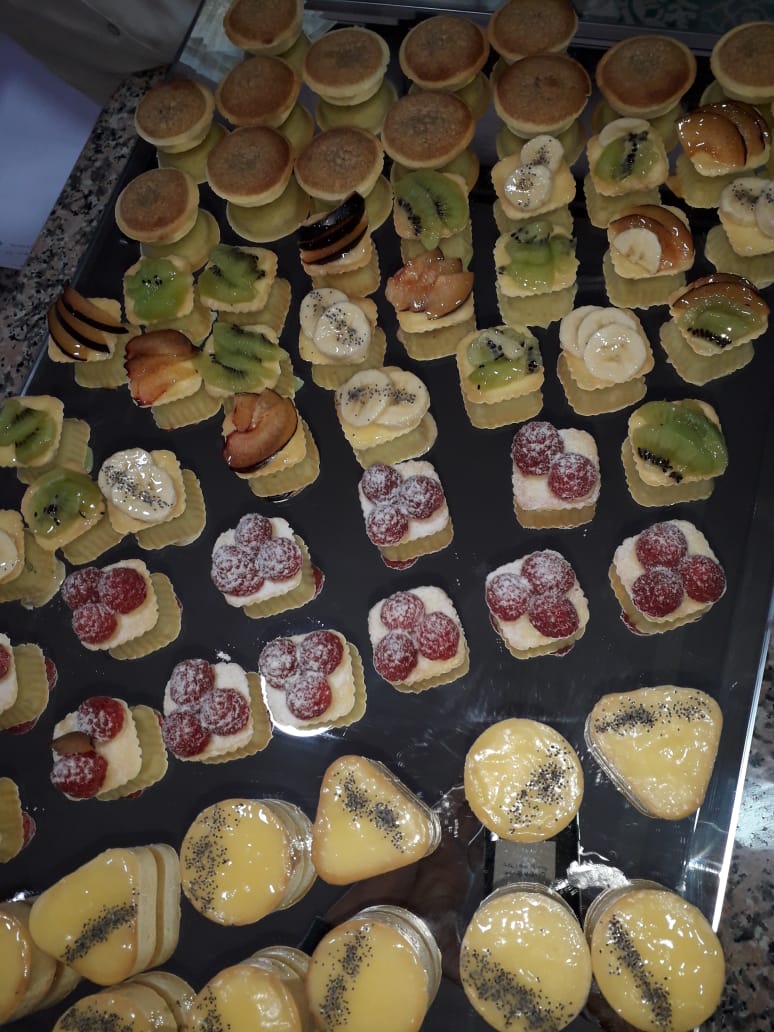 WHAT ATS OFFERS
TRADITIONAL PATISSERIE EXPERIENCE
Price includes transport to/from accommodation
An ATS Moroccan Courier, English speaking;
Mint tea ceremony
All ingredients
Training
PRICES
The cost per person will depend upon group size.
Please contact us for a price for your particular group.