Tour Overview
INTRODUCTION
more about high atlas tour
The High Atlas is the home of the indigenous Berber people. Set in spectacular and stunning mountain and deep river valley landscapes, marvel at the centuries old lifestyle that continues to day and that has managed to wrest a living from an apparently hostile and most challenging environment. To snake ever higher up into the High Atlas, with many options for stops and taking side tracks for a while, is to enter a fascinating world of traditional people, seeing their activities at close hand and often engaging with these most welcoming of people. To fully become immersed in the Berber way of life, opt to spend a night in a Berber home, eating traditional food, in the traditional way (and with food that's been produced locally). Such evenings often end with some Berber music and singing.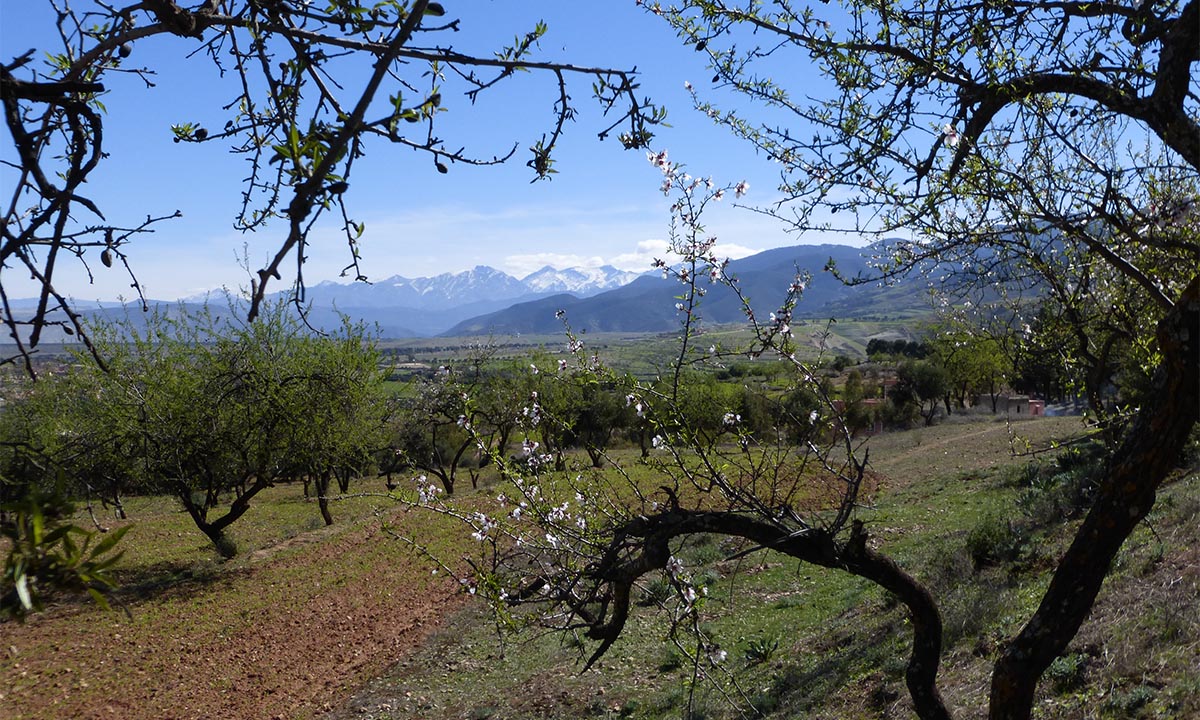 highlights
high atlas highlights
Fascinating geology
Berber communities
Traditional farming
Local villages & markets
Tizi-n- Tichka Pass
Aït Benhaddou Kasbah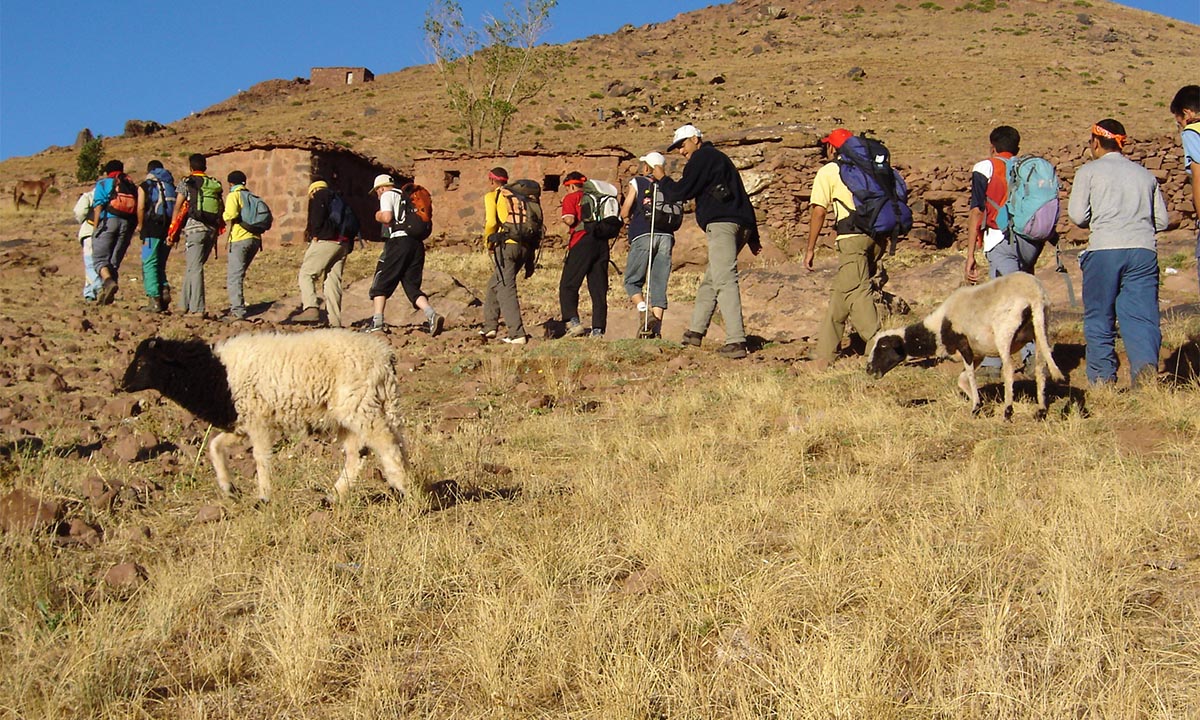 DAY 1
marrakech to ouarzazate
Leaving Marrakech, the journey begins by travelling across the Marrakech Plain.

Here great changes are seen as Marrakech city expands, with new golf resorts and spa hotels replacing the traditional farming landscape.

As the foothills of the high atlas are approached (and always with the possibility of viewing oTubkal, the highest peak of the mountain range, 4,167m), new, irrigated farms are encountered with olive groves and orange orchards.

On leaving the Marrakech Plain and rising up into the High Atlas, evidence is soon seen of this impressive mountain chain's origins.

Rock layers, uplifted and folded and contorted, were formed from sediments that once that were once the bottom of an ancient ocean.

Continental drift has moved Africa northwards into Europe, "squeezing up" these rock layers, folding them and overlapping them. no wonder there is so many rock and fossil sellers by the sides of the road!

? Berber people live in the mountains. many of their villages and intensively cultivated plots are seen on a journey up and over the high atlas.

Rivers provide both water and fertile soil; it is remarkable how a living can be made from such a very challenging environment.

There is much to catch the traveller's eye, e.g. the labour intensive farming activities, recognising the field and tree crops and watching the daily activities such as the ladies washing laundry in the streams.

Taddert is a small service centre in the vicinity of which lunch will be taken. There is also the option to visit a traditional Berber village here; this makes for real engagement with the most welcoming of people. a visit to a traditional home provides insight into their daily lives (as well as perhaps some Berber tea and a snack!).

The views out from near to the Tizi-n-Tichka Pass are spectacular.

The snaking N9 road dominates the scenery below you whilst the seemingly endless mountain peaks dominate the skyline.

From this vantage point you can fully appreciate the geological uplift and form of this very impressive fold mountain range.

Here you are on a watershed – it's all downhill from here!

Driving on to Ouarzazate (the Peaceful City), the climate becomes more arid. again farming landscapes fascinate and several stops can be made to take in the scenes and to gain some excellent photographs.

Ouarzazate is a major route centre and is also a very rich and prosperous city. much of this wealth is from date cultivation but also from the film industry. The dry, bright days, along with the scenery, offer great opportunities for major films to be made here. A visit to one of the two major Film Studios is a possible option.

? Ouarzazate is a most tranquil city and quite opulent; it is a most relaxing place in which to spend some time.

The Taourirt Kasbah offers an opportunity to take a most interesting guided tour and to learn of life of the rich, landed classes.

Ouarzazate lies at the start of the Dades valley, Valley of a Thousand Kasbahs and Taourirt Kasbah is a very fine example.

overnight in a charming riad.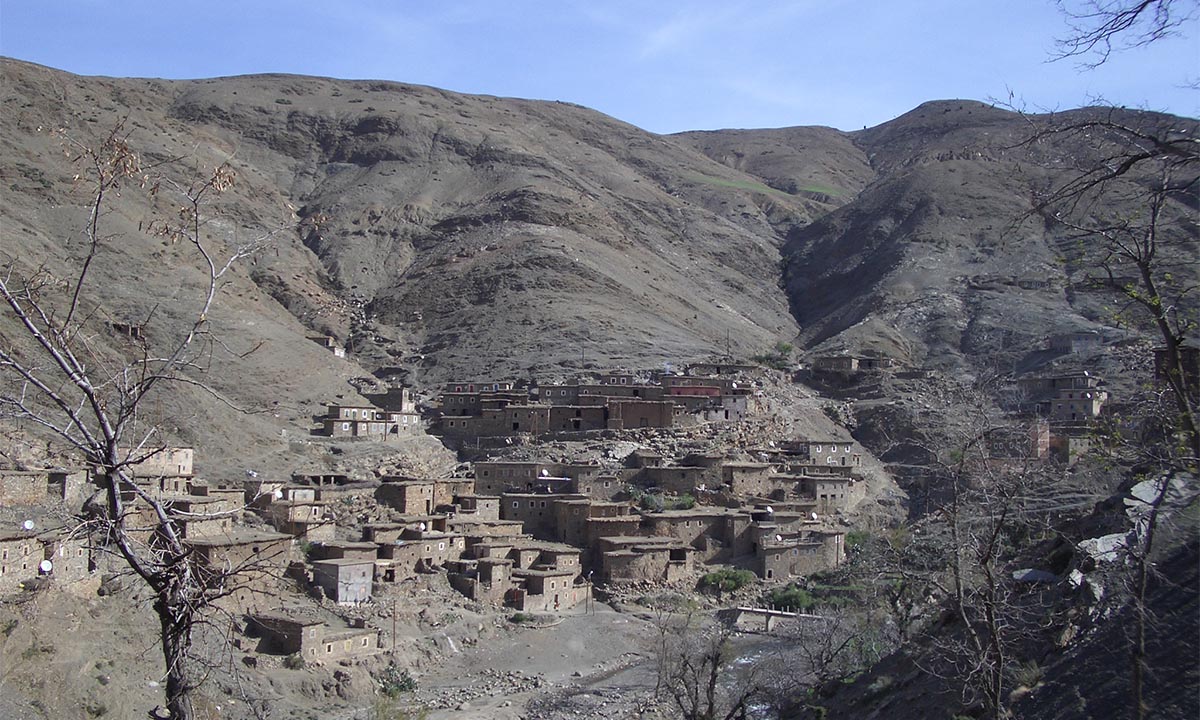 DAY 2
ouarzazate to marrakech
The first stop of the return to Marrakech day is Ait Benhaddou.

This kasbah is a World Heritage Site and has a most impressive and commanding situation and site.

Located at the junction of several valleys, Ait Benhaddou lies on the ancient trade route along which camel caravans once travelled between the Sahara and Marrakech

A stop is first made to overlook the kasbah's site (perhaps with an encounter with a "Snake Man" – optional!) before then taking a very easy stroll in to Ait Benhaddou.

Once inside the fortified settlement, time can be taken to roam the intricate network of narrow lanes and passageways. The building material is pise mud with sturdy tree trunks and bamboo being used for ceilings and roofs.

A small ascent can also readily be made to the watch tower from where tremendous panorama views can be gained

You may wish to seek out the Gladiator House in Ait Benhaddou. As well as offering the opportunity to see a typical Berber home and its arrangement, it is also the place where some scenes were shot for the Gladiator film; perhaps some time for a re-enactment!

Many artisanals are seen within Ait Benhaddou. Of great interest are the artists, some painting with saffron dyed tea and others etching, using sunlight focused through a magnifying glass.

But, of course, there are also many craft shops where your bargaining skills can be tried.

Lunch is taken in "new" Ait Benhaddou (very close to the kasbah), allowing the morning to be relaxed and unpressured in this most excellent of locations

The afternoon journey travels northwards and back to Marrakech. again, request stops can be made, not only to view the stunning scenery and activities but also to allow further time to engage with your Guide and to ask about the many and various aspects of Morocco. The deeply incised river valleys are a particularly interesting part of the scenery

After two days on the open road, it's back to the clamour of Marrakech by late afternoon.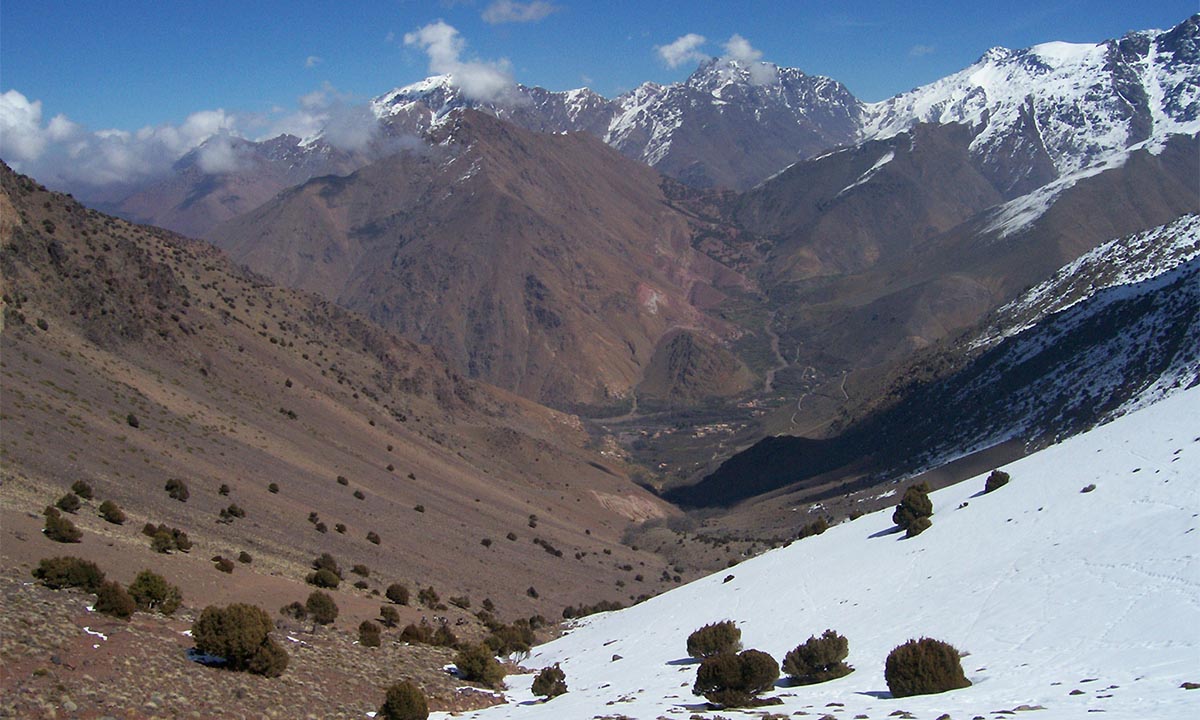 what ats offers
what ats offers:
Return private transport from your accommodation in Marrakech;

Overnight in delightful riad accommodation in Ouarzazate, half board;

Lunch on day 1 and day 2

A local Moroccan Guide, English speaking, throughout your tour (with much local knowledge to impart);

Many stops as requested along the way;

Visit to a Berber village (and home);

A traditional Second Breakfast in a Berber Home on Day 2

Lunch on Day 1 and Day 2;


PRICE
HIGH ATLAS 2 DAY TOUR PRICES (all taxes incl.)
Total for 2 persons: 5280 Dirhams
Total for 4 persons: 6960 Dirhams​​
Total for 6 persons: 8640 Dirhams​​
​Total for 8 persons: 9320 Dirhams
​For larger group please enquire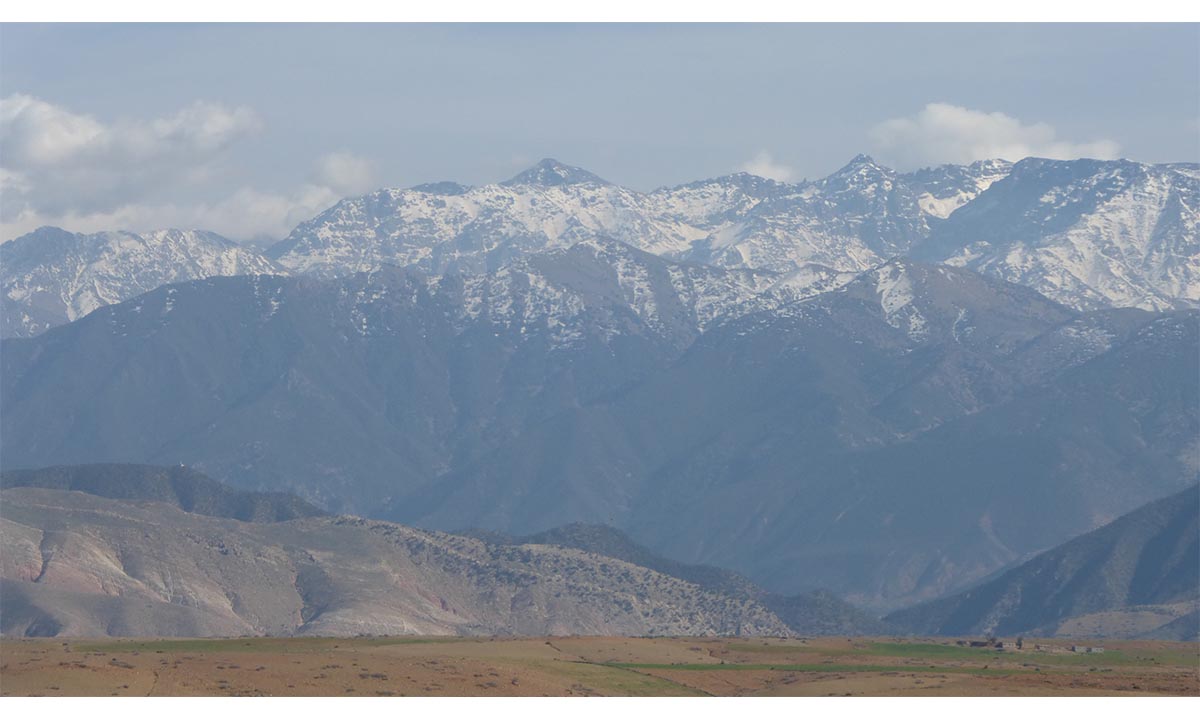 OPTIONAL EXTRAS
OPTIONAL EXTRAS
Enjoy a traditional lunch in a Berber home
Film Studio visit in Ouarzazate
​ourist kasbah visit in Ouarzazate
A camel ride
4x4 /quad bike trips in the Sahara
Overnight stay in a Berber home
Additional days to extend your tour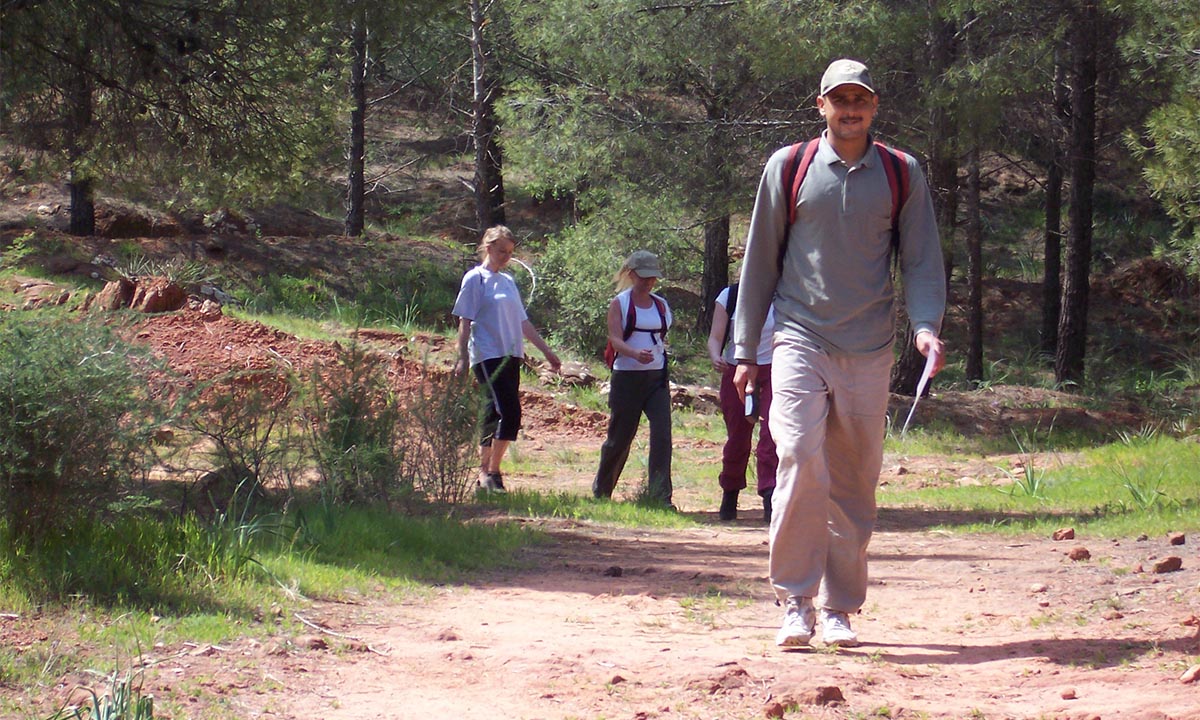 Notes
Notes
​aATS is very keen to tailor your High Atlas tour to specific clients' needs. For a personal, bespoke itinerary, please tell us of your particular wishes/ideas.
Inclusions as given on the tour's description. 30% deposit to book; balance to be paid ​30 days before tour's commencement; ATS Bank Details will be given. Last minute bookings can always be discussed (with payment at commencement of the tour)
for a slide show for this sahara (merzouga) tour, click on the image below