Epic journeys
Cookery Classes & Berber Lifestyles
Womens' Social and Economic Development
Tour Overview
INTRODUCTION
Introduction
This 4 day/3 night "quick hit" tour is ideal for providing a great combination of memorable sights, exciting adventures and meaningful experiences for your group when time and/or budget is perhaps limited.

As well as offering a good amount of time in Marrakech itself, this tour also explores both the awesome High Atlas to the south of the city and the rolling Marrakech Plain to its north. During these countryside journeys, the landscapes will most certainly impress and inspire and the informal meeting with local people and their lifestyles/activities will make for very special moments that will be treasured.

The emphasis in this tour is very much on seeing, experiencing and doing. This should lead to lots of thinking, discussion and evaluating!

The itinerary below shows how individual days can be combined to make a fabulous tour. Of course, further days can be added, substituted of re-ordered – just check out the ATS Whole/Half Day School/College Geography Options if you wish to make some tweaks to create your very own, bespoke tour. .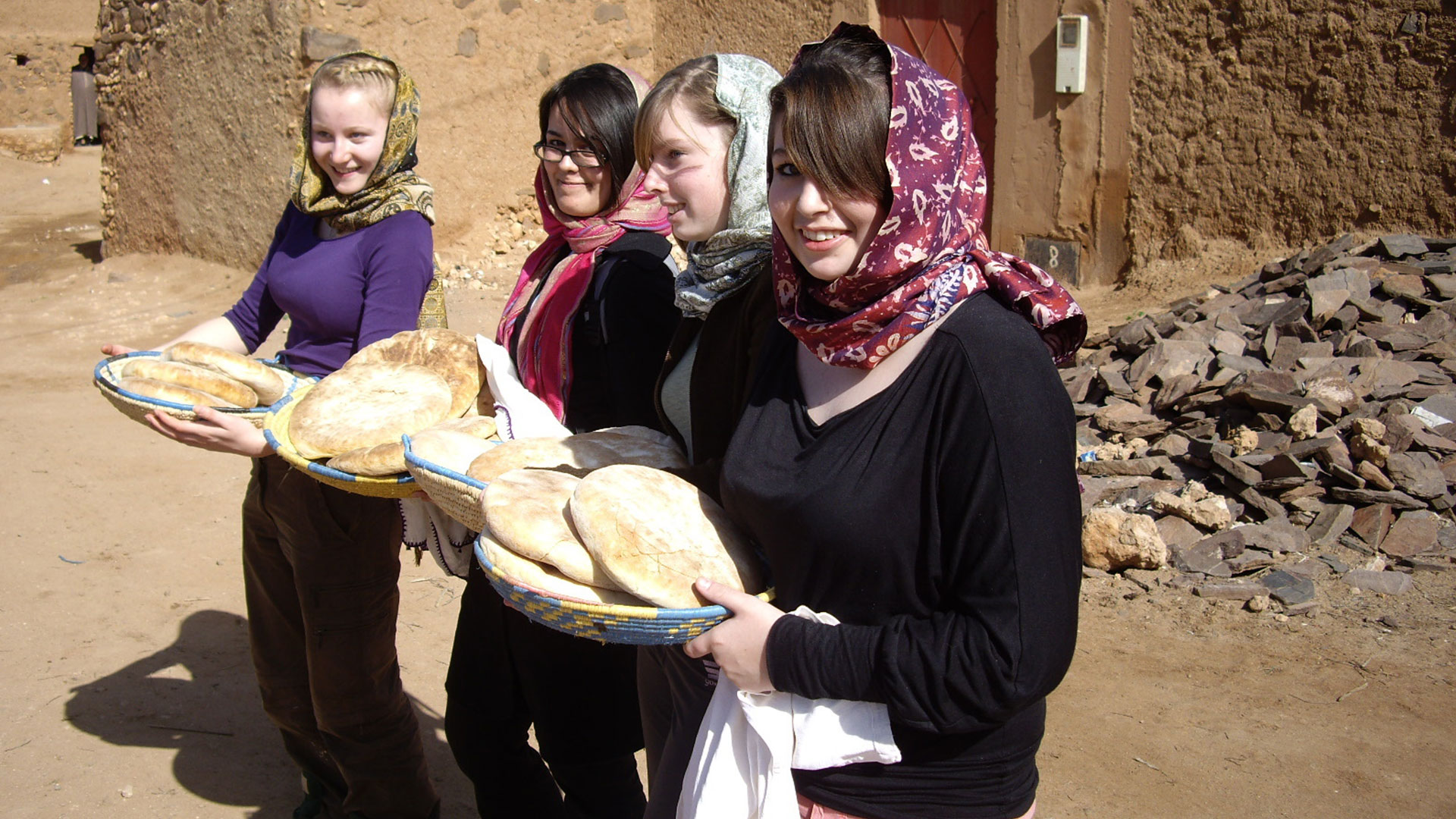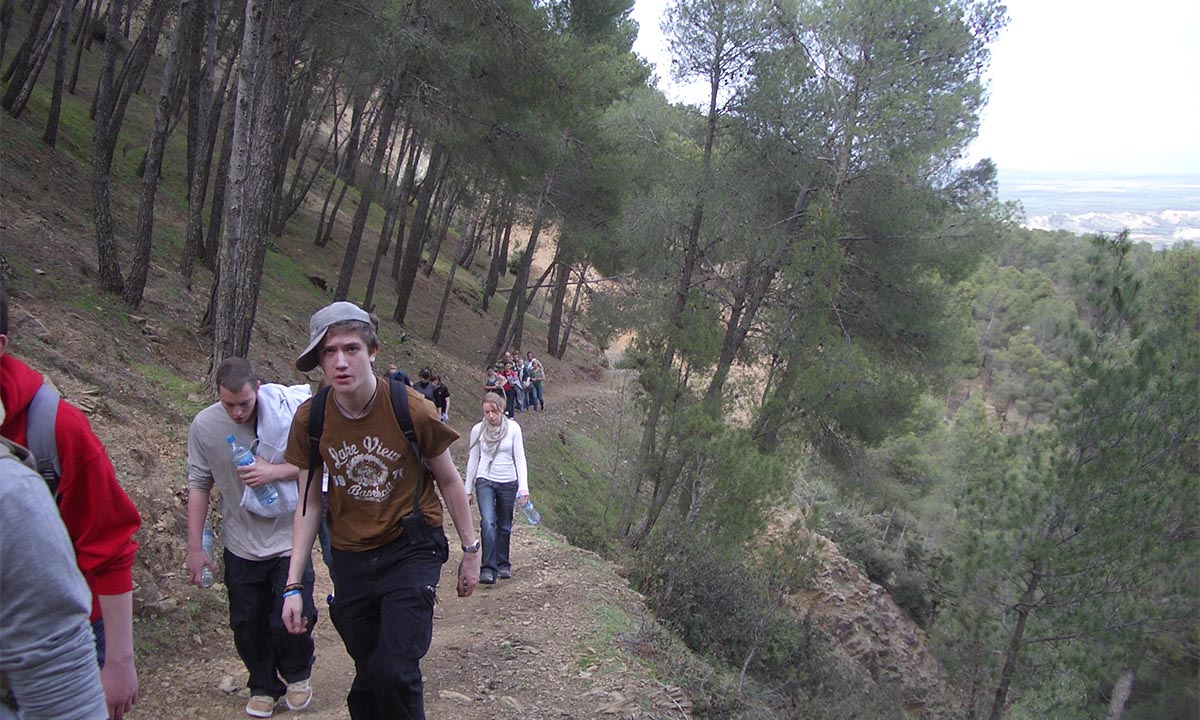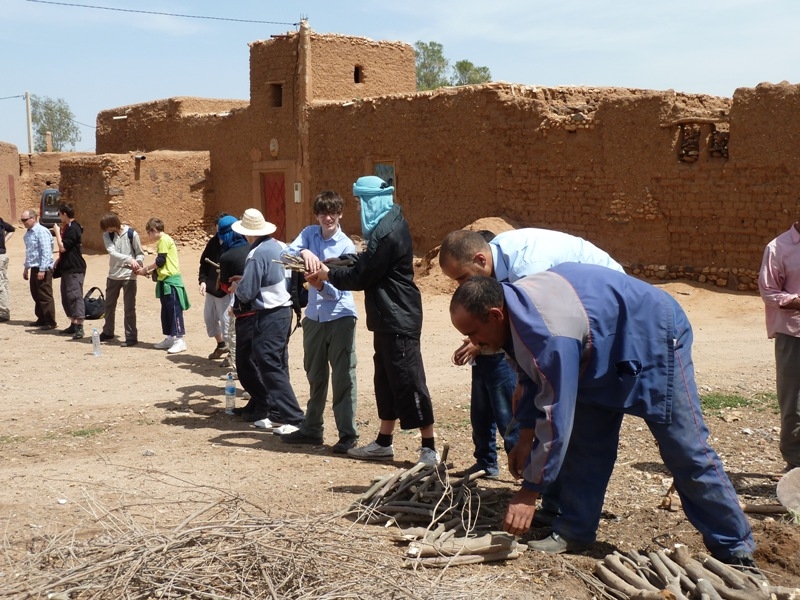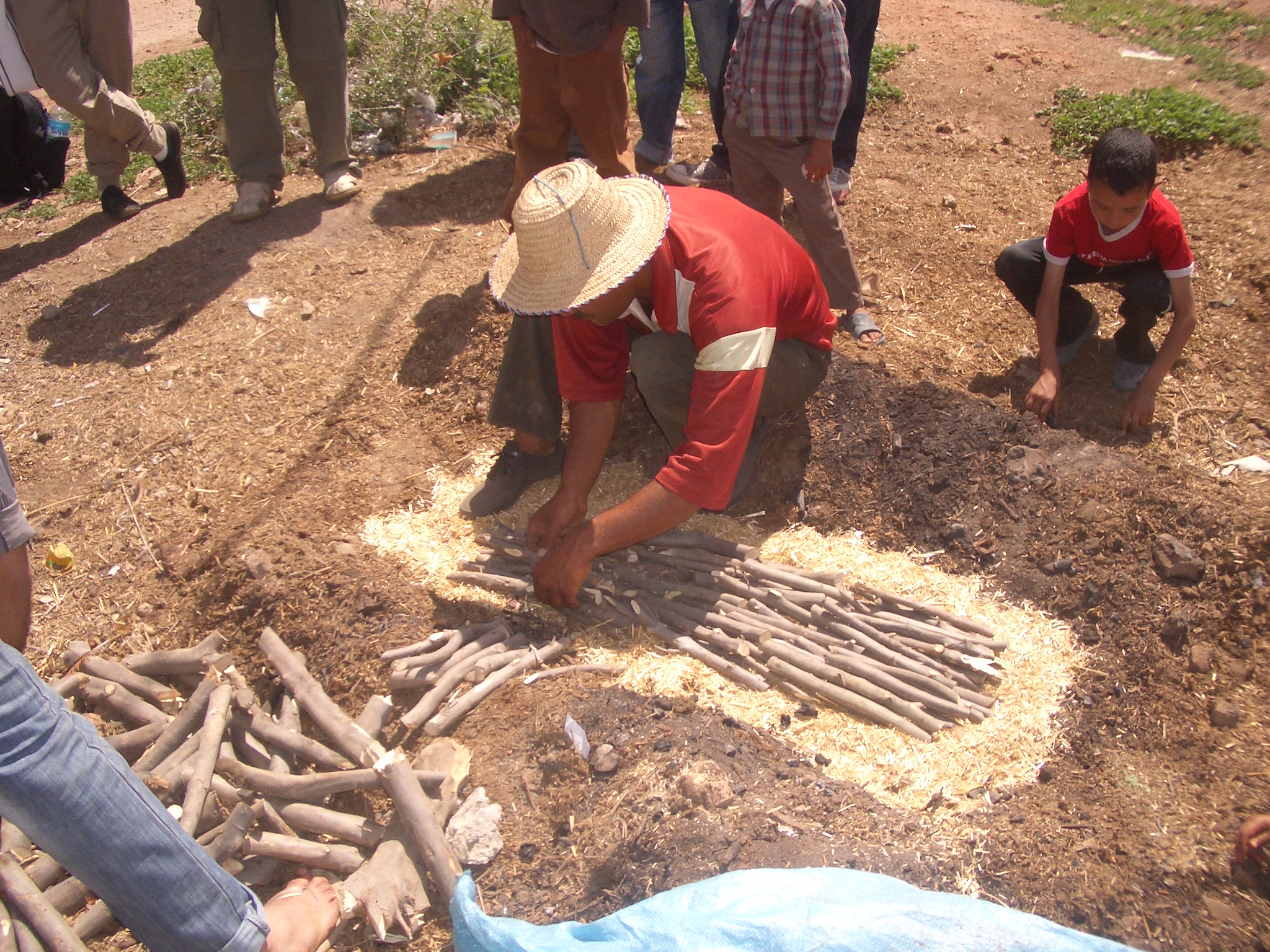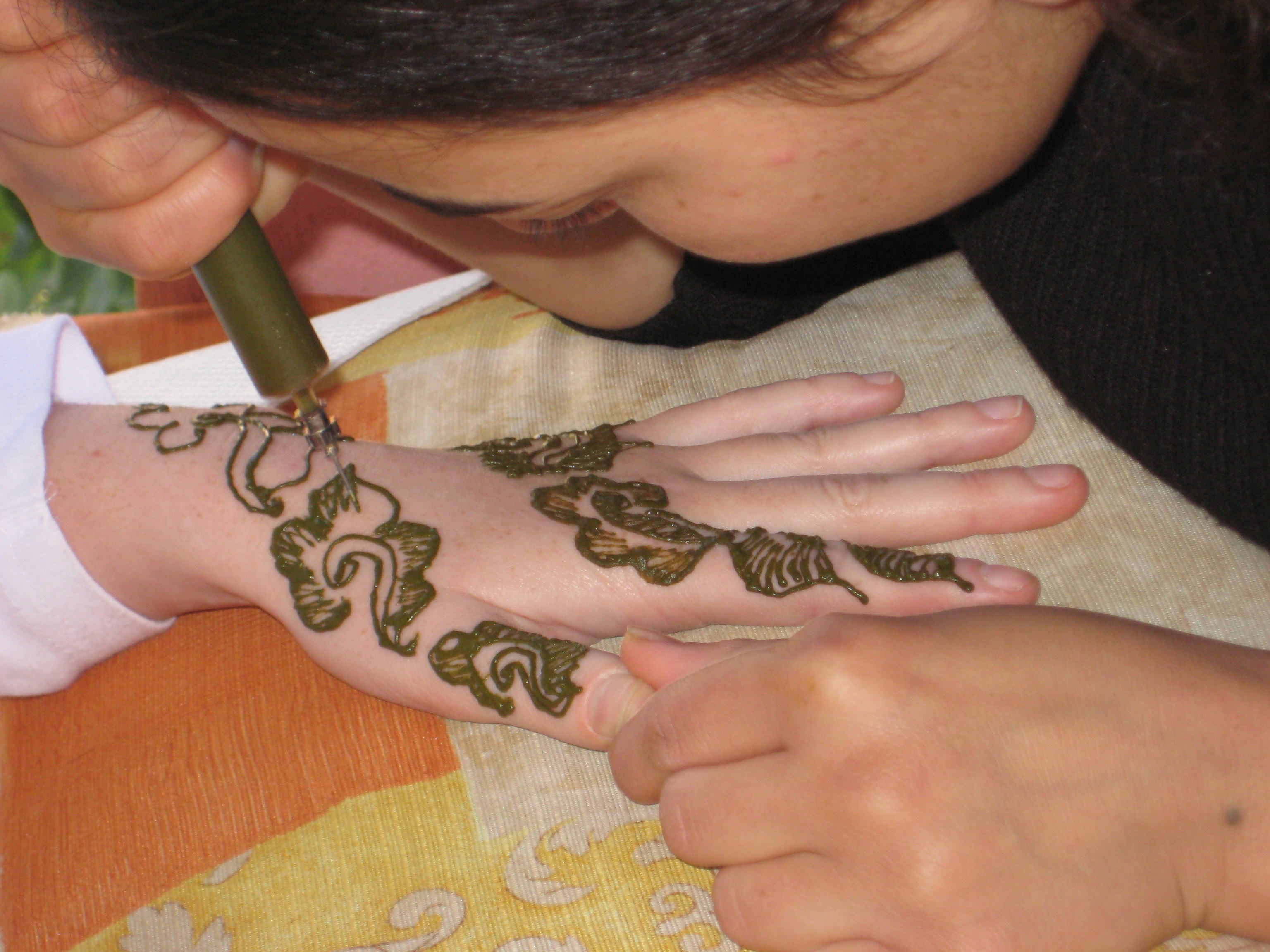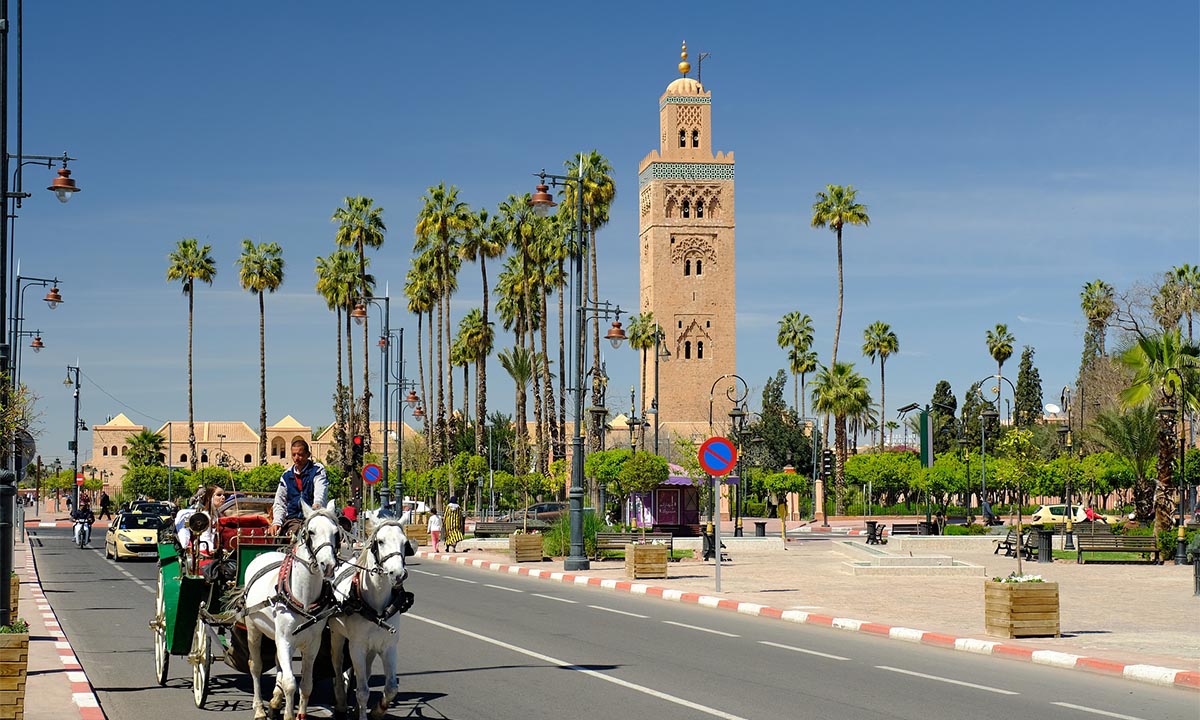 DAY 1
ARRIVAL DAY INTO MARRAKECH: AIRPORT TRANSFER TO HOTEL: OLD MEDINA VISIT
EDUCATIONAL TOPICS: Contrasting Cultures; Developing World City; World Heritage Site

Arrival day into Marrakech Menara Airport and transfer to your group's hotel. Depending on your flight's arrival time, take a walk into the Old Medina.

Time in Marrakech at the start of your tour instantly opens everyones' senses to another world! This city bustles and fascinates in equal measure as your time in the Old Medina will readily illustrate.

Take in Koutoubia Mosque, Jemaa el Fna, the Souks and an Apothecary visit.

The Majorelle Gardens (once owned by Yves St Lauren) is about 30 minutes walking from the Medina and offers a most tranquil, lush oasis after time in the Medina.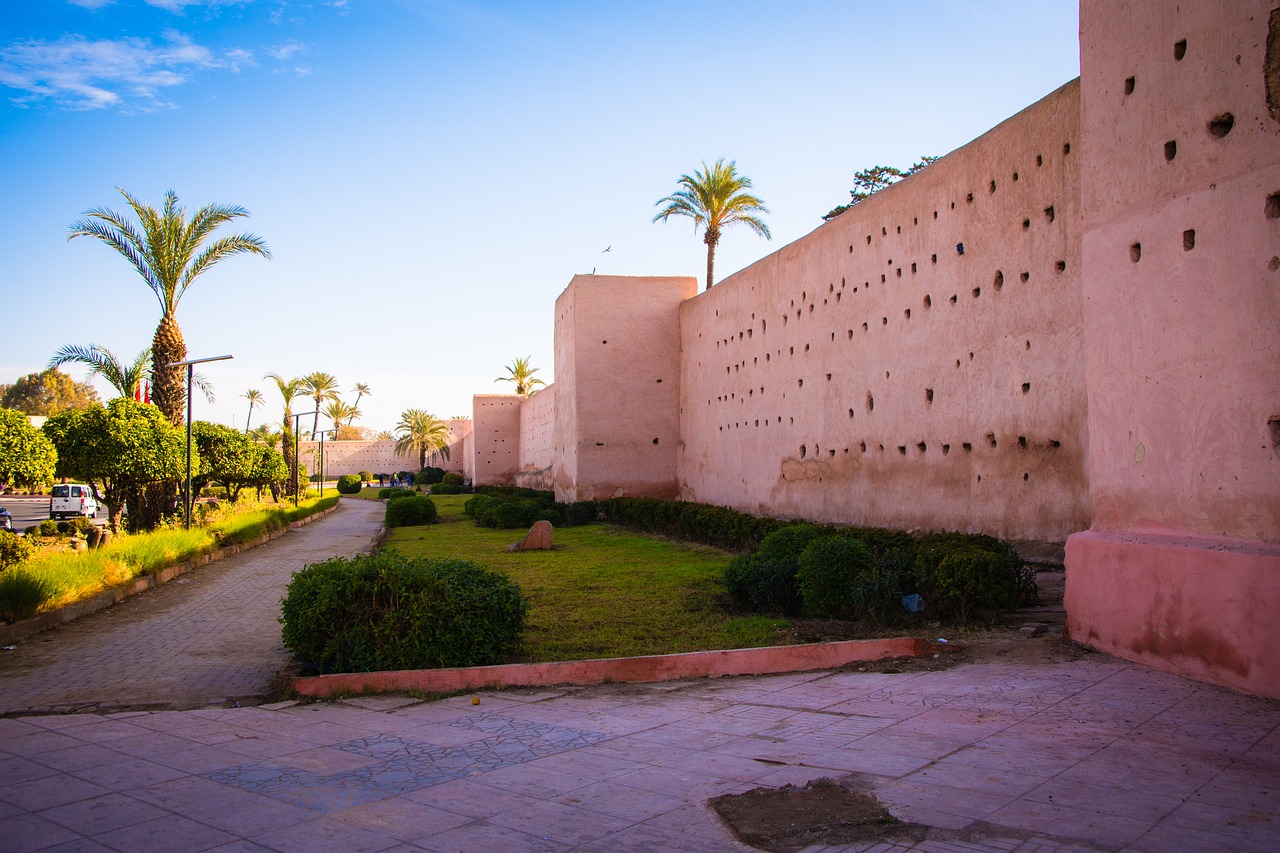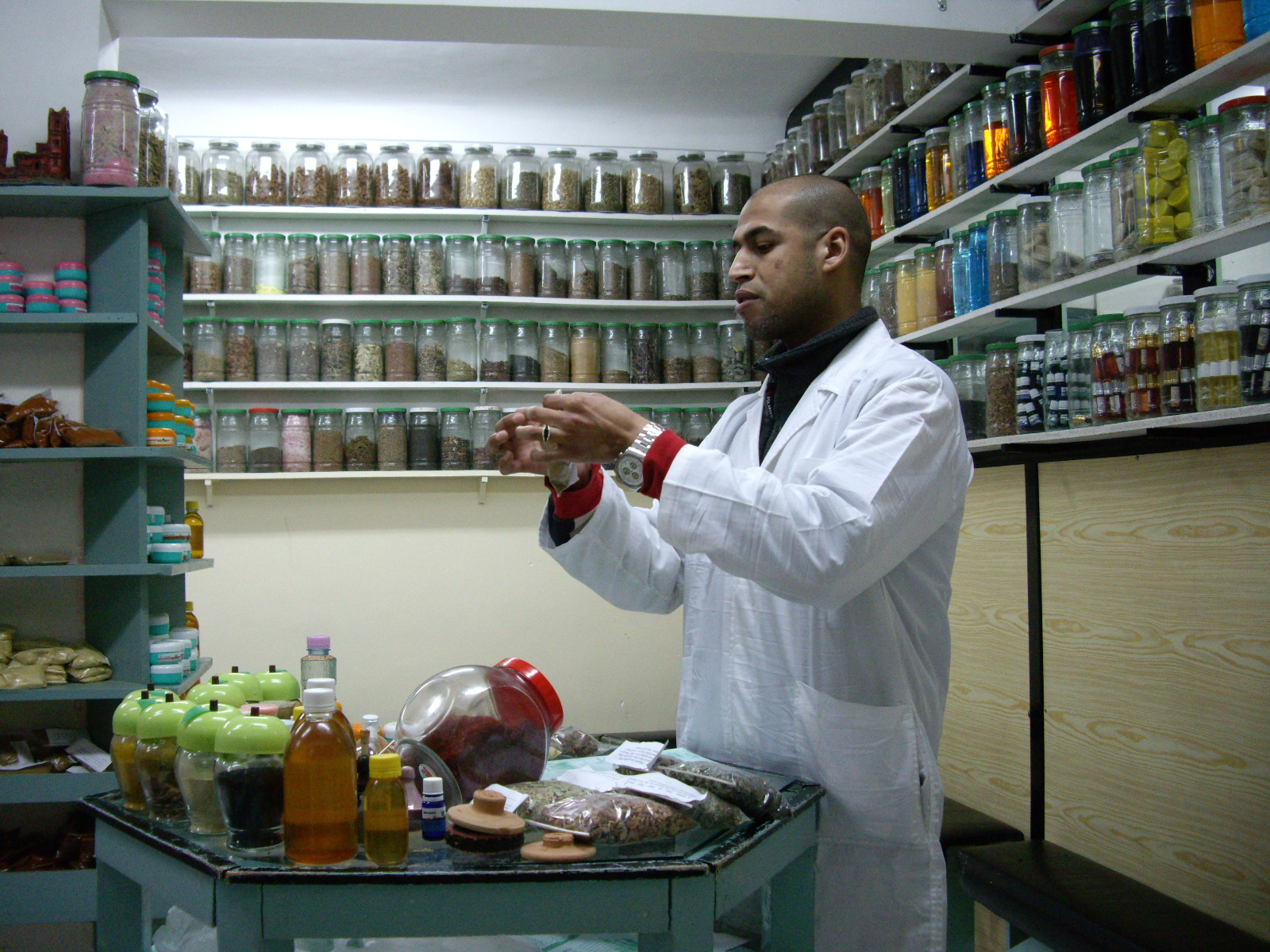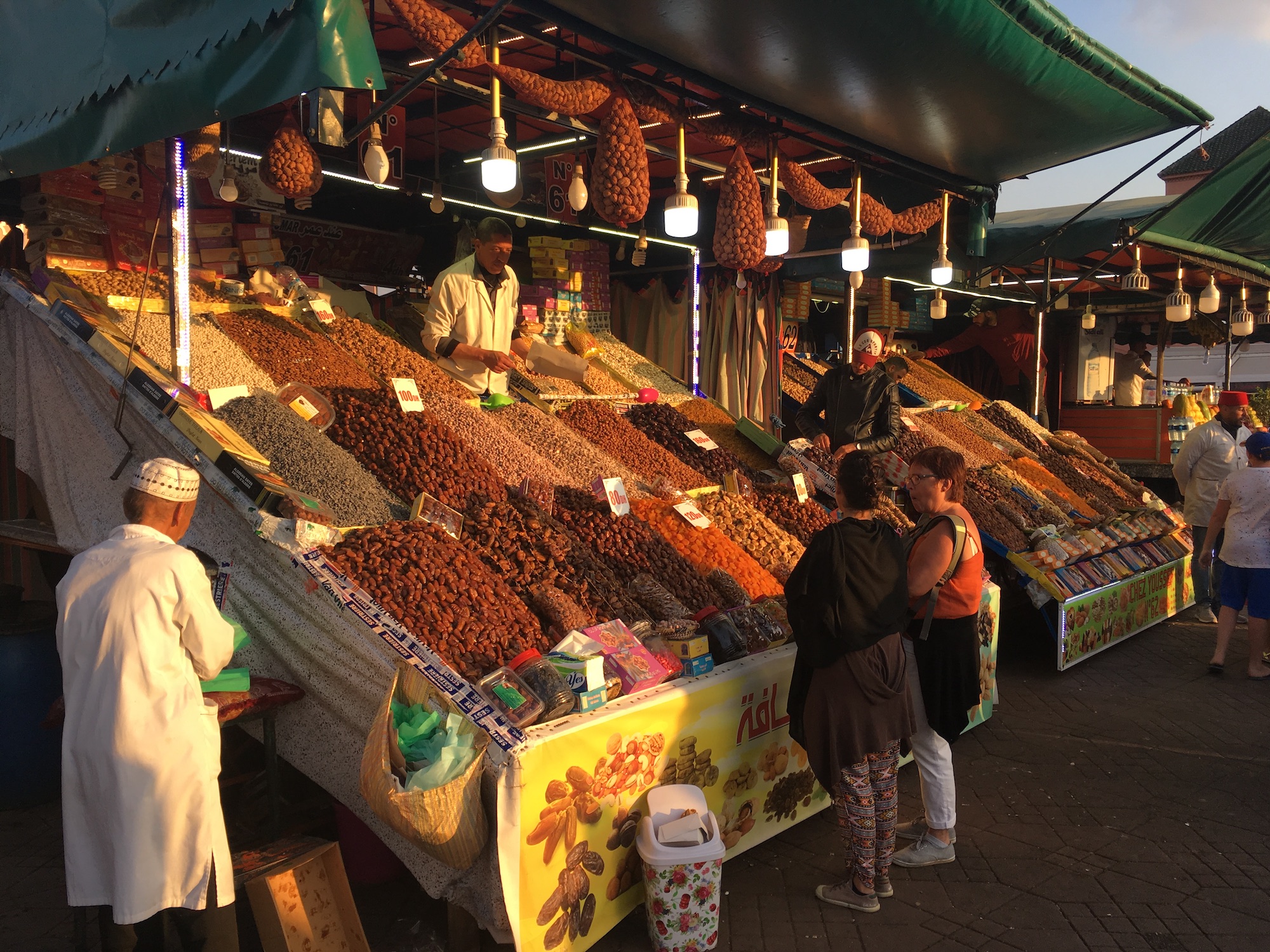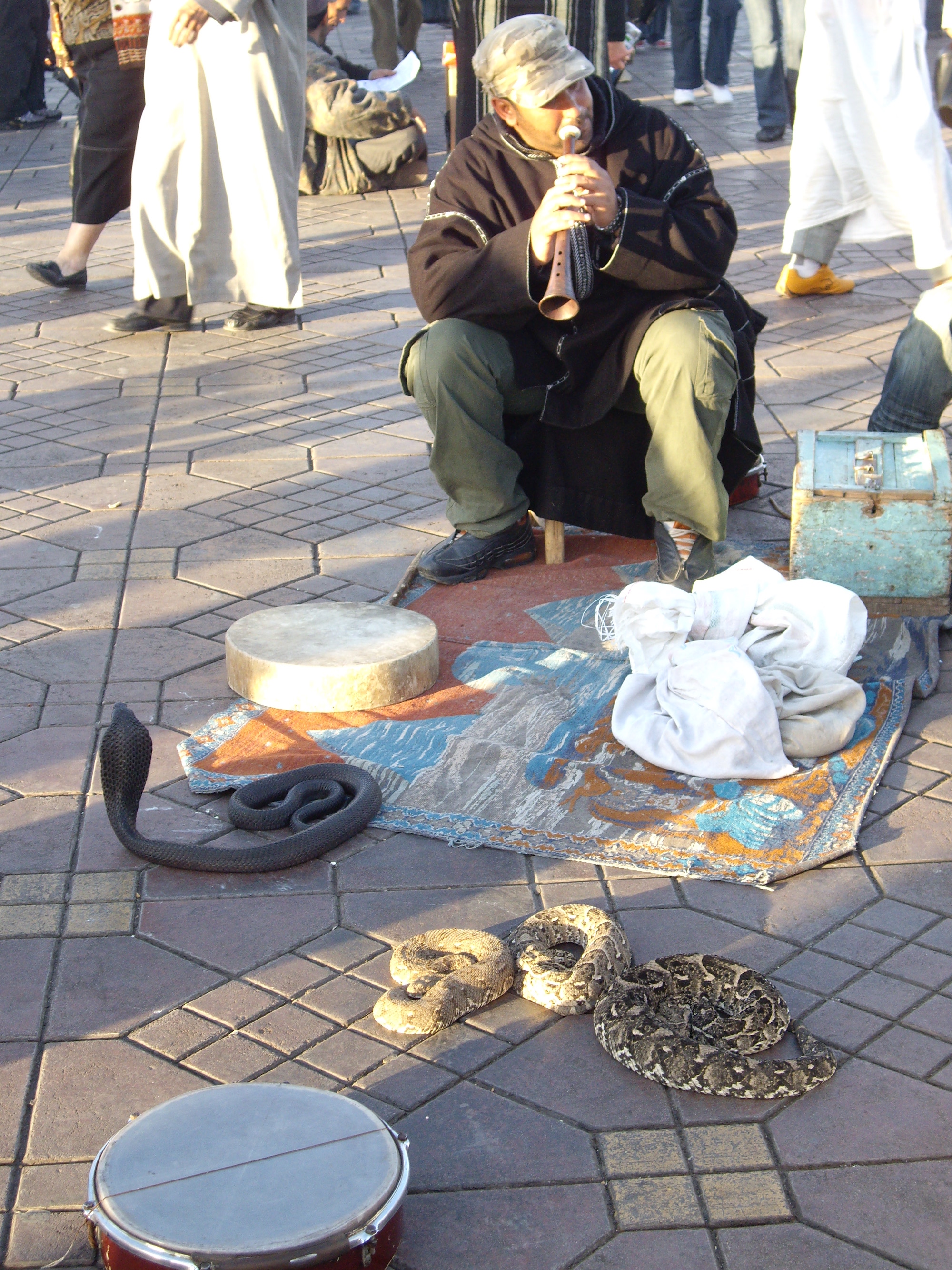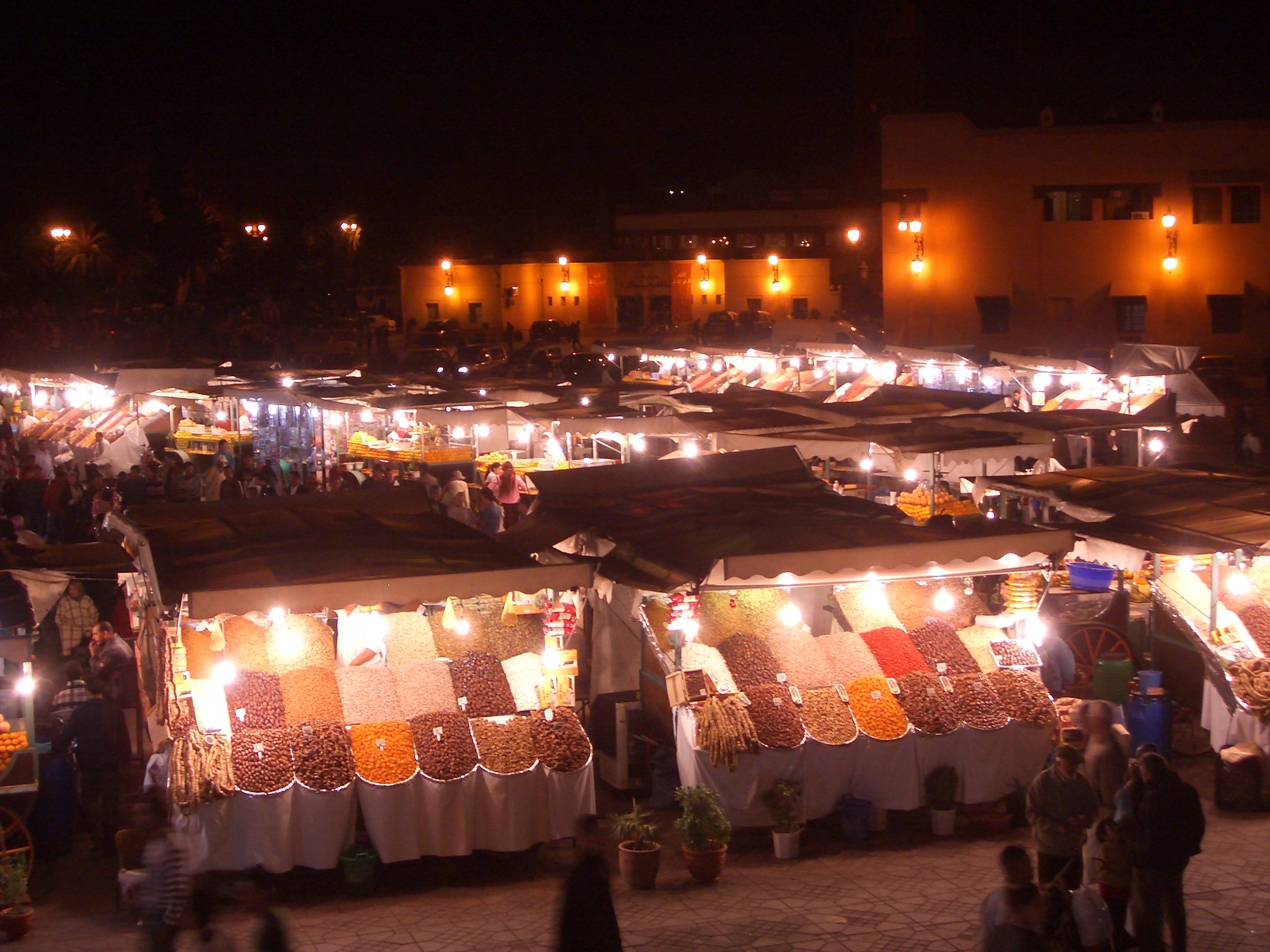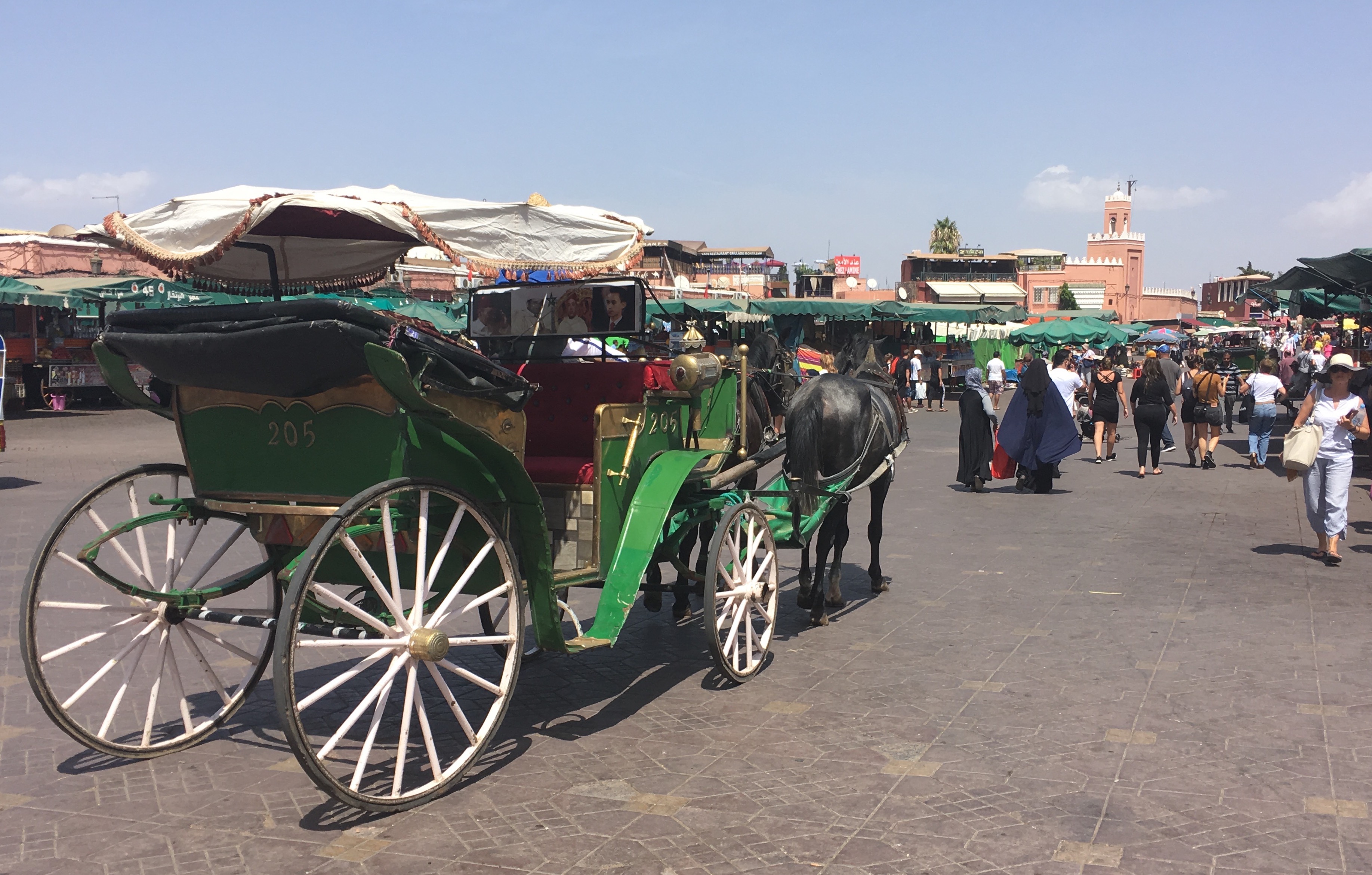 DAY 2
VISIT TO THE HIGH ATLAS, IN AND AROUND AMIZMIZ
EDUCATIONAL TOPICS: Fold mountains; Hazardous environments; Water resource management; Traditional/new farming systems; Development issues

Travelling south from Marrakech across the Marrakech Plain to the rural settlement of Amizmiz takes approximately 1 hour. But once in Amizmiz, in amongst the High Atlas, Marrakech feels like it could be a million miles away.

In Amizmiz and its surroundings, life is very traditional. Amizmiz is a rural market town with much everyday activity as well as its added market day activity too (once a week). An easy stroll around the settlement and into the surrounding rural landscapes shows the traditional farming methods still in use and the crops grown. Traditional, intricate irrigation systems are seen in operation; as a resource, water is utterly vital to any community's survival.

En route to Amizmiz, a visit the Barage (dam) and reservoir of Lalla Takerkoust (water issues/water sustainability issues) can be taken.

A walk is taken in the surrounding countryside to see traditional farming activities and techniques in action. Chance meetings with farmers may occur so have some questions ready to ask through your Courier.

A call in is made to a pottery village to see the potters at work (and with the option of "having a go" too, of course).

A relaxing picnic lunch (included) is taken in a forest glade.

Returning to the market town of Amizmiz in mid-afternoon, there is time to take a walk around its central area to see the souks and shops, perhaps enjoying some mint tea as a refreshment.

Return to Marrakech by late afternoon.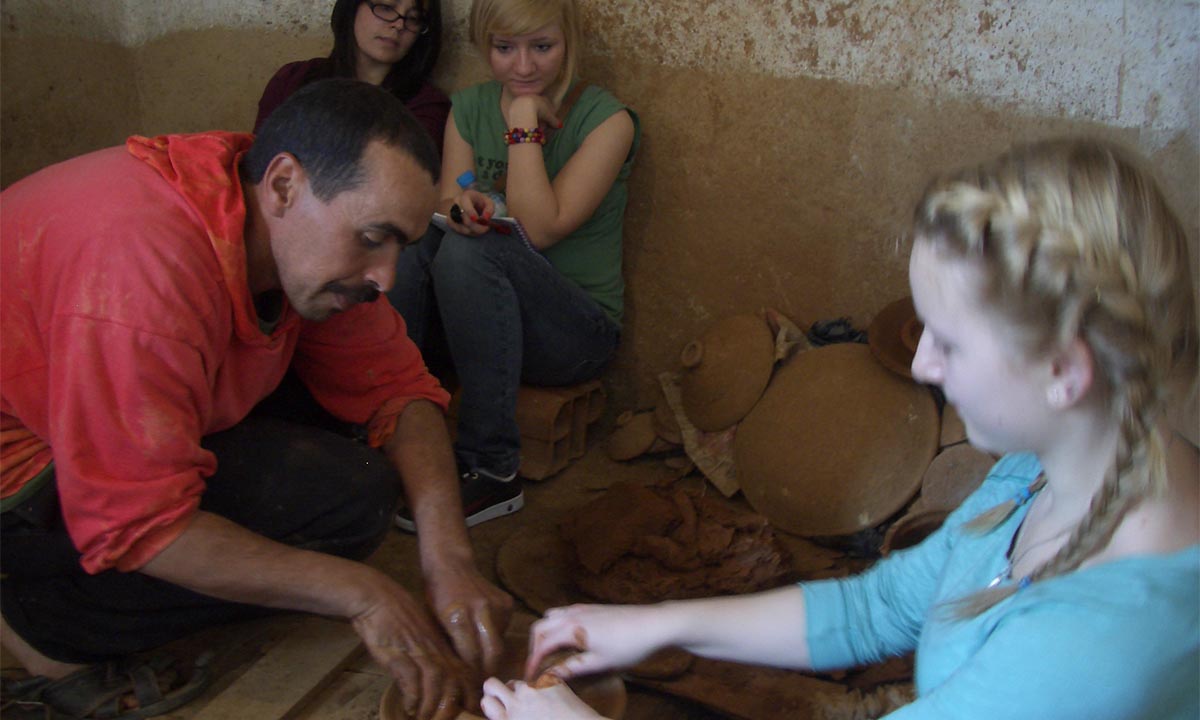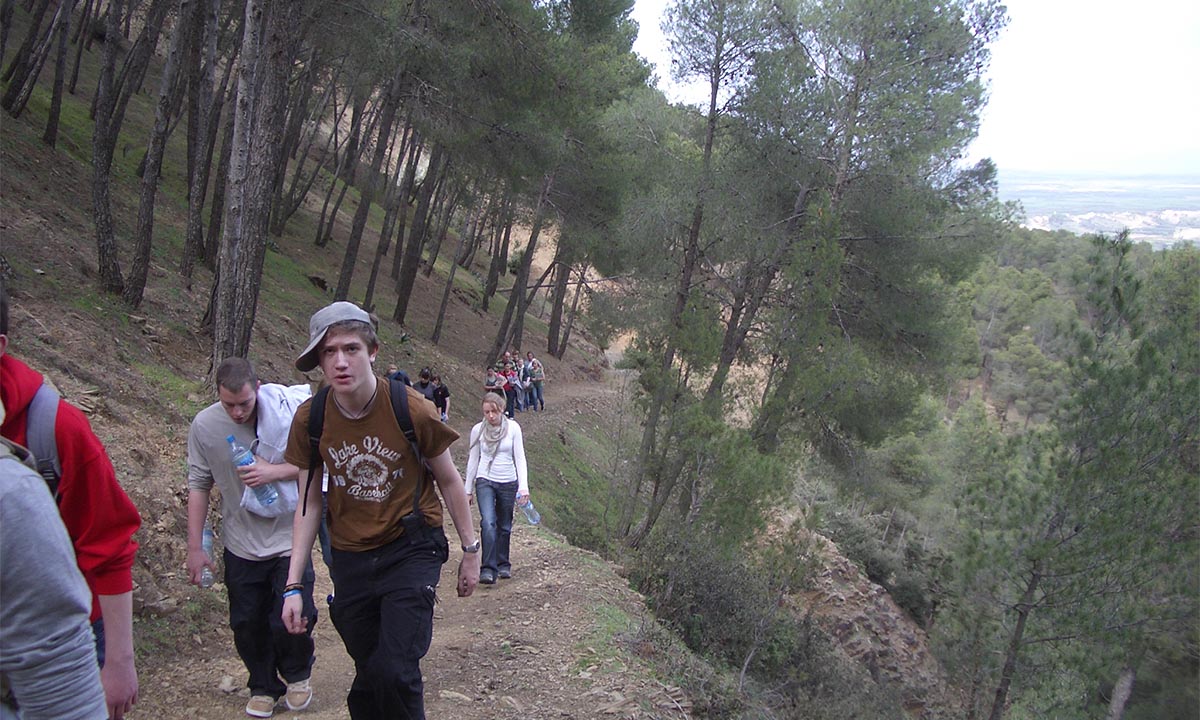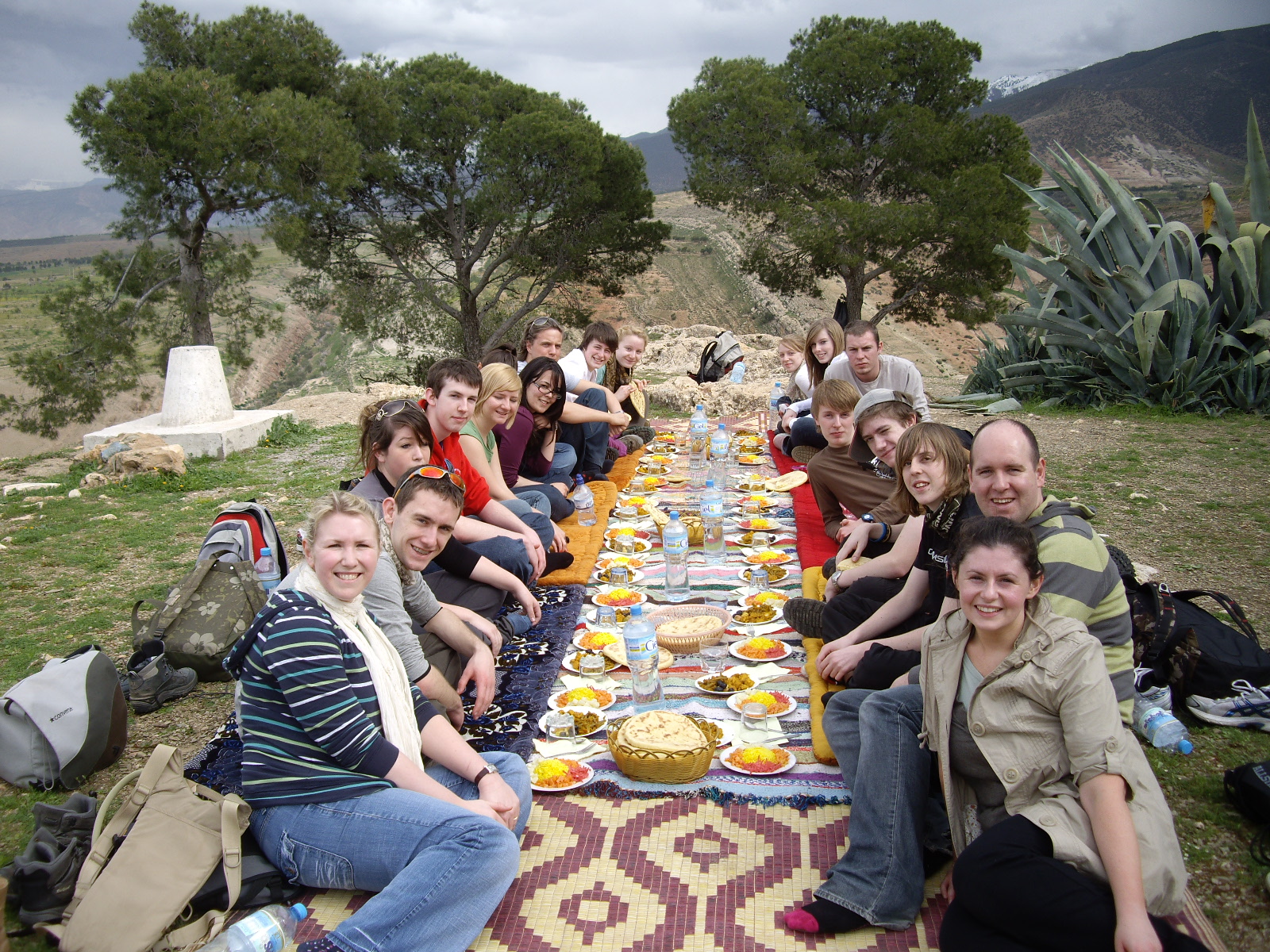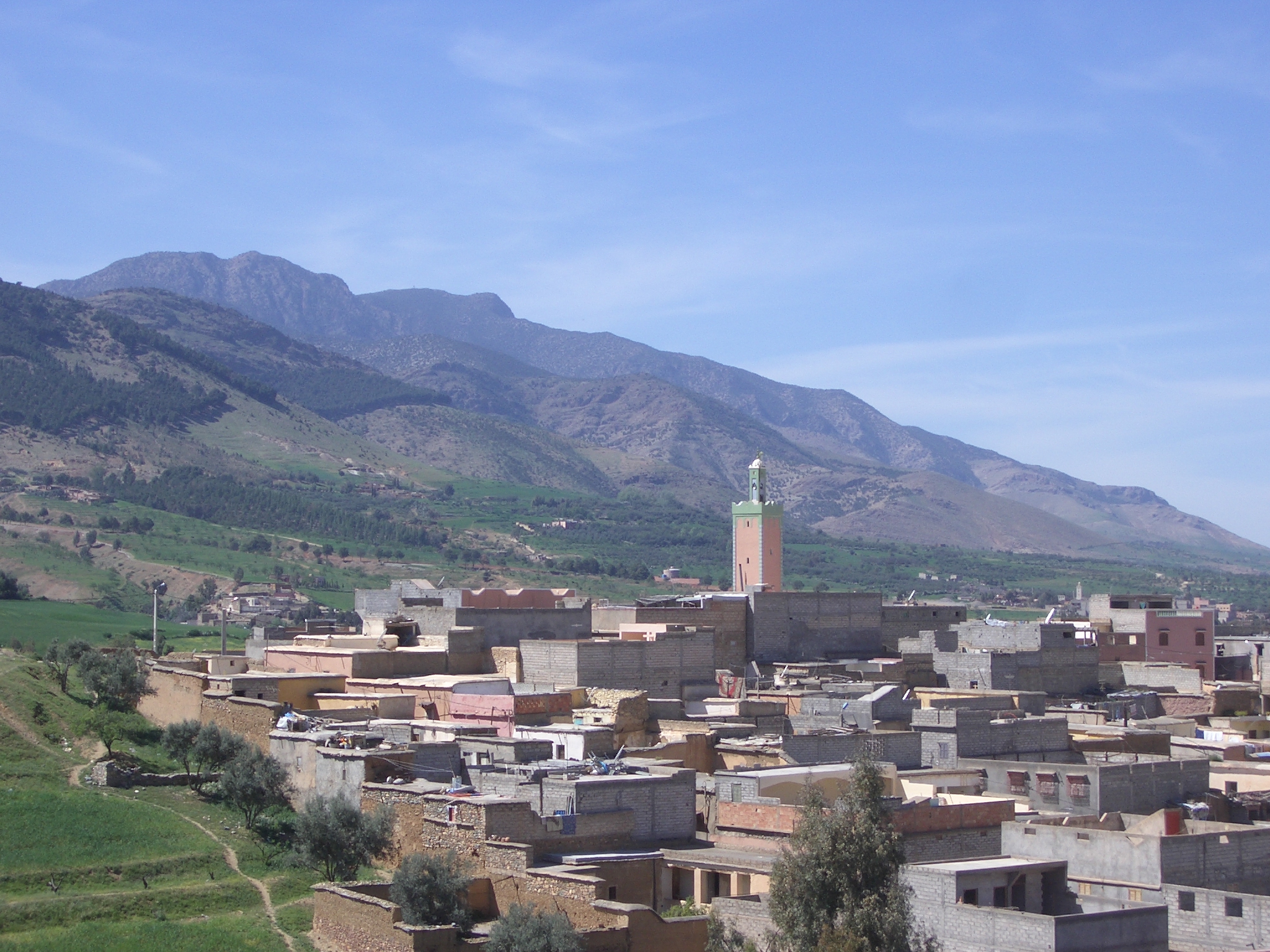 DAY 3
THE MARRAKECH PLAIN & DOUAR OULAD ELGUERN VILLAGE
EDUCATIONAL TOPICS: Climate Change & its Impact; Traditional Agriculture; Understanding Different Cultures; Rural to Urban Migration, Push & Pull Factors

Travelling only a short distance north-eastwards from Marrakech (about 35 kms; about 45 minutes), across the Marrakech Plain, spending a day amongst the villagers and village activities of Douar Oulad Elguern is most enlightening and very stimulating.

This small, traditional village is little changed since its founding about 200 years ago. Farming the main economic activity here but changing climate and recent years of successive droughts has made survival here more and more marginal.

Spending a day with the village community is very special. Nothing is "put on" for visitors, all that you see and experience is as it would be on a normal day; it is all totally real.

Travelling from Marrakech by executive minibus, you travel across the Marrakech Plain. You pass several traditional villages on the way. On arrival in Douar Oulad Elguern, you will be welcomed with the traditional tea ceremony in a typical village home's salon.

There are many opportunities to engage with the very warm and welcoming villagers and to also participate in several of their daily activities.

You first enjoy a traditional "second breakfast" in the salon, typically consisting of delicious home-made bread, olive oil, olives, honey and butter (all foodstuffs from the land surrounding the village).

After all the introductions and eating, it is then time to participate in some of the village's daily activities; time to roll up your sleeves!

For females: Bread making, couscous making, vegetable preparation with some of the ladies of the village (no doubt with many children around so lots of informal fun) are the main activities.

For males: Fetching water from the village well (with a donkey), making traditional mud & straw bricks, making charcoal, taking a walk around the village a the land of the community are the main activities.

The groups reconvenes back in the salon in early afternoon, with many stories to tell eachother of their morning's village activities. Then your group enjoys a large and sumptuous lunch, traditionally eaten in a salon, around a round table and using fingers (traditionally washed first using a basin and kettle; forks and spoons available too!).

After some small siesta time, it's time to take a guided stroll around the village, to see and learn of the challenges facing the community. Also perhaps to visit artisans and being involved in other aspects of village life.

Option: Traditional henna decorative hand painting. The ladies of the village use natural henna, not the chemicals that some people use in Jemaa El Fna Square in Marrakech.

Mid to late afternoon return to Marrakech.

A camel ride is taken in the Palmeries on the edge of Marrakech before returning to your hotel. The Palmeries is a pleasant area, in amongst tall palm trees; all very exotic.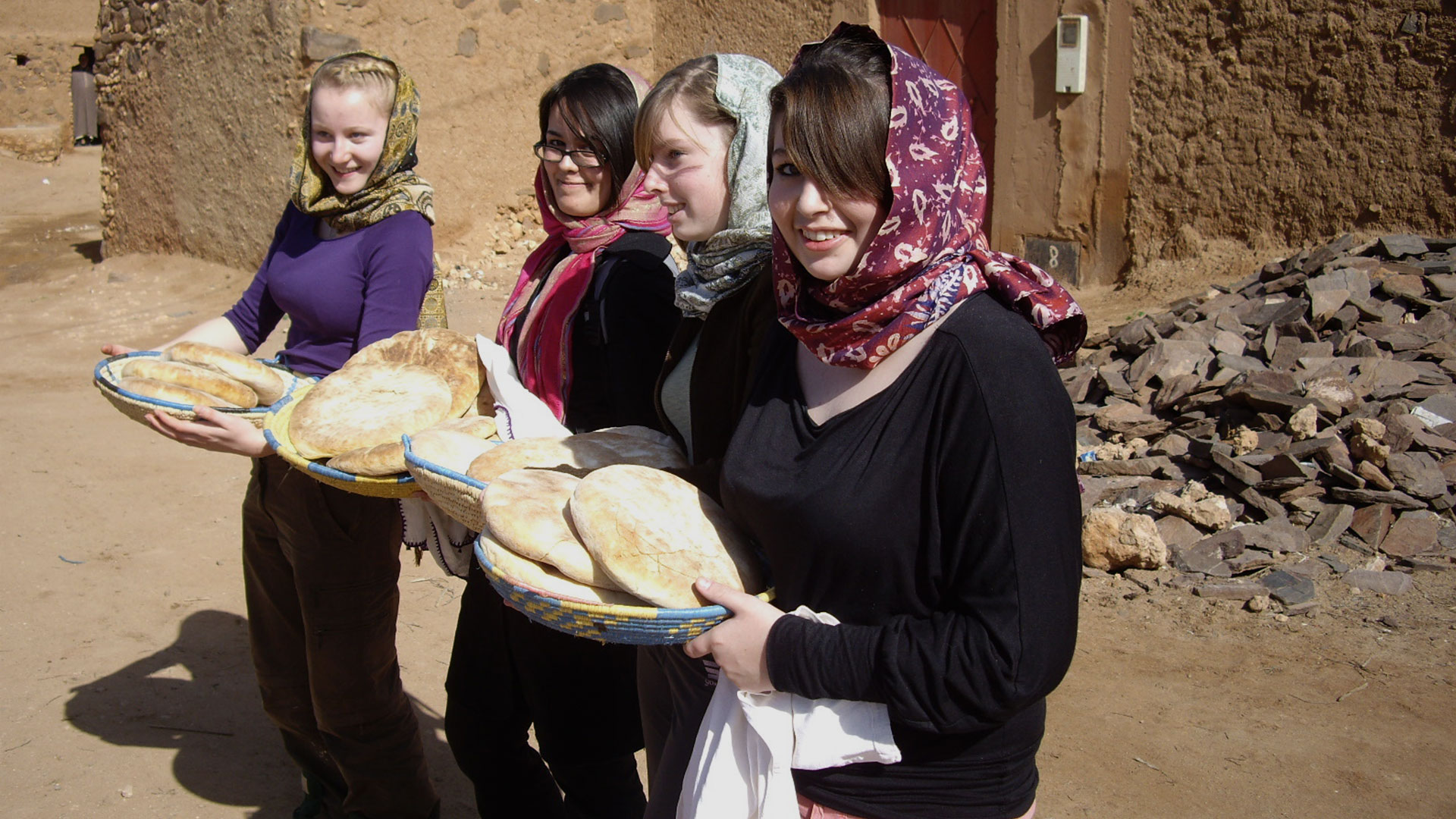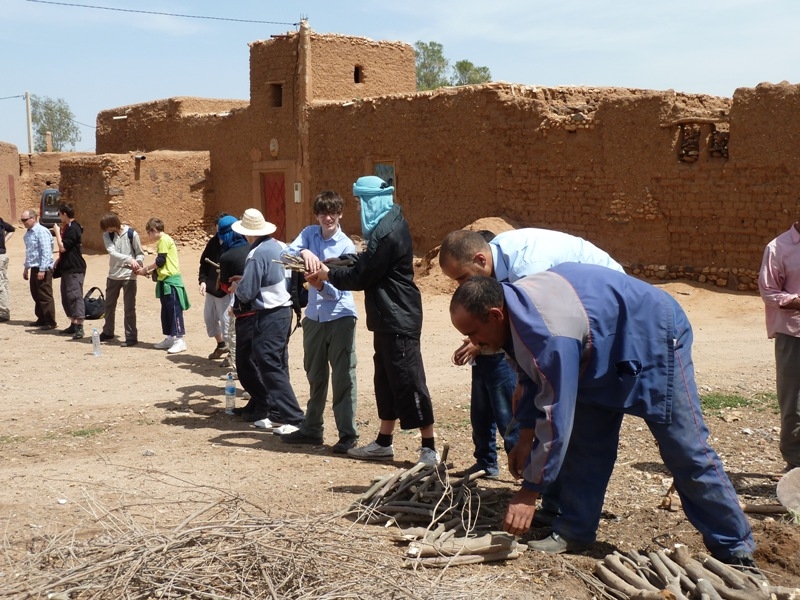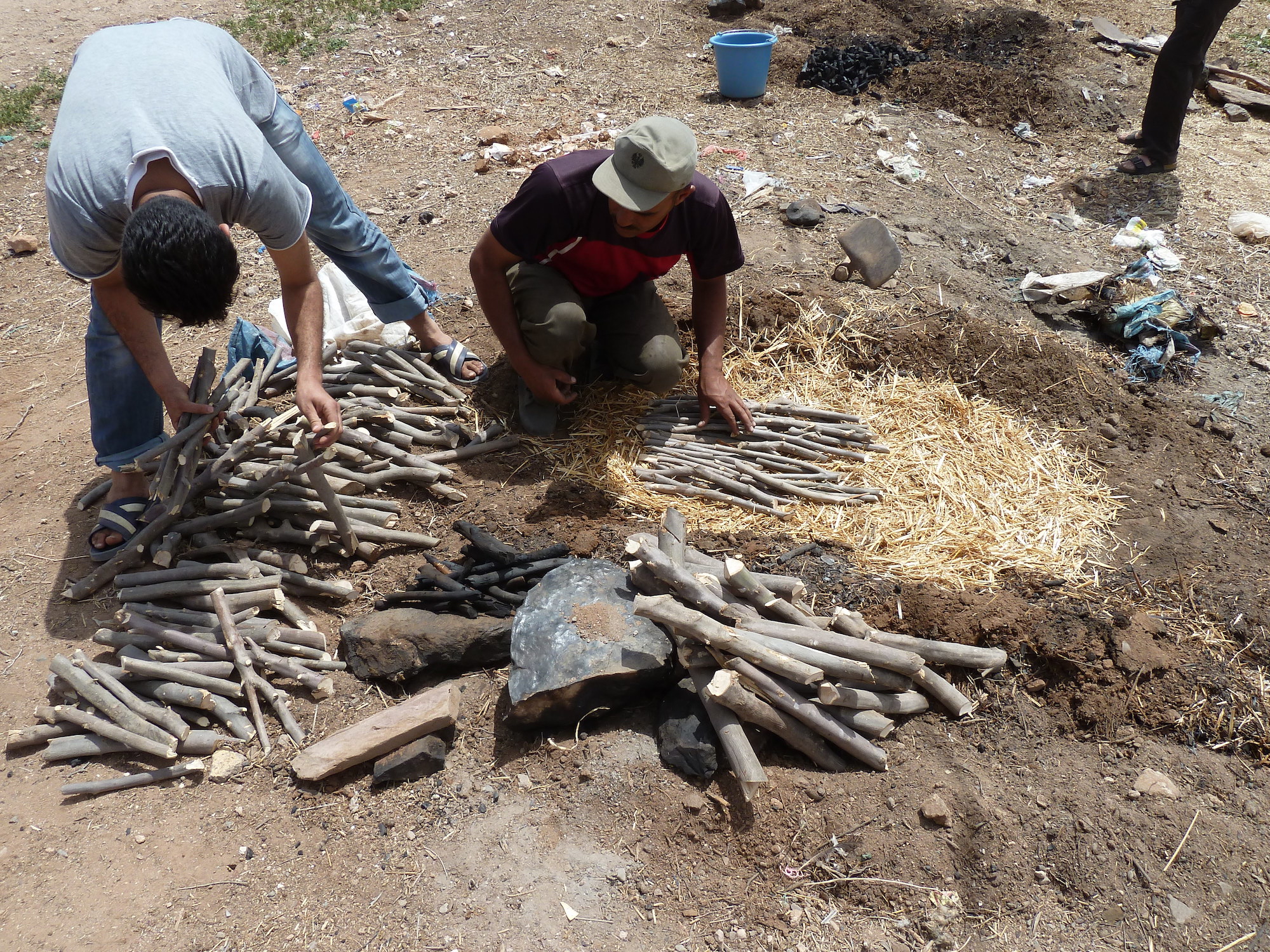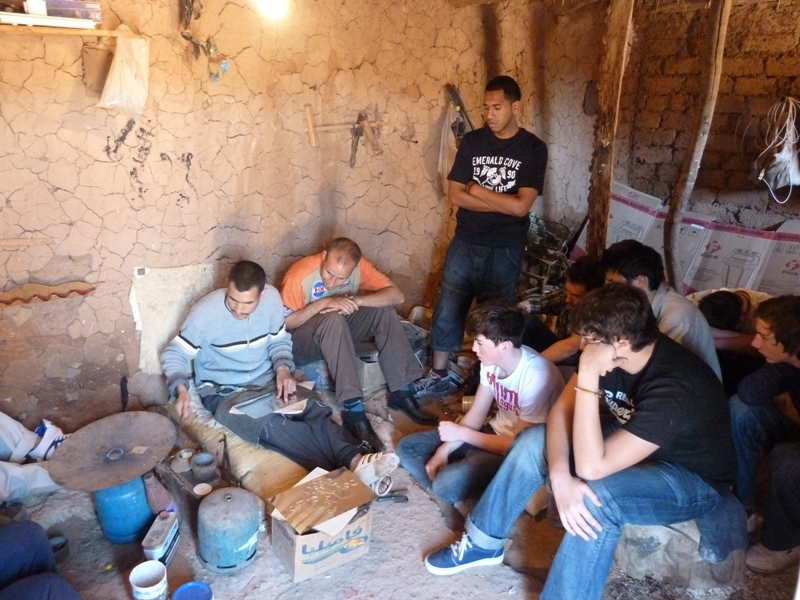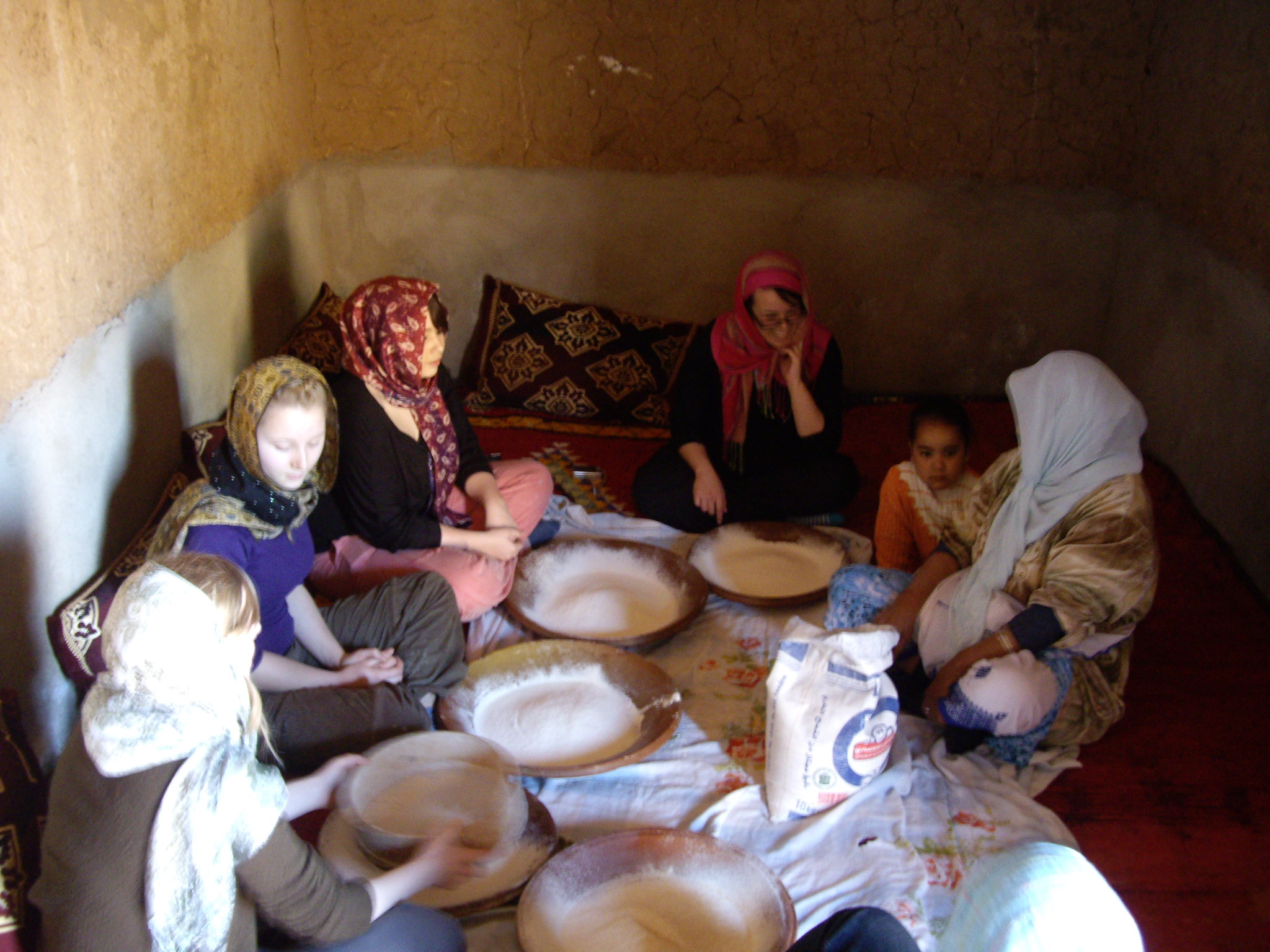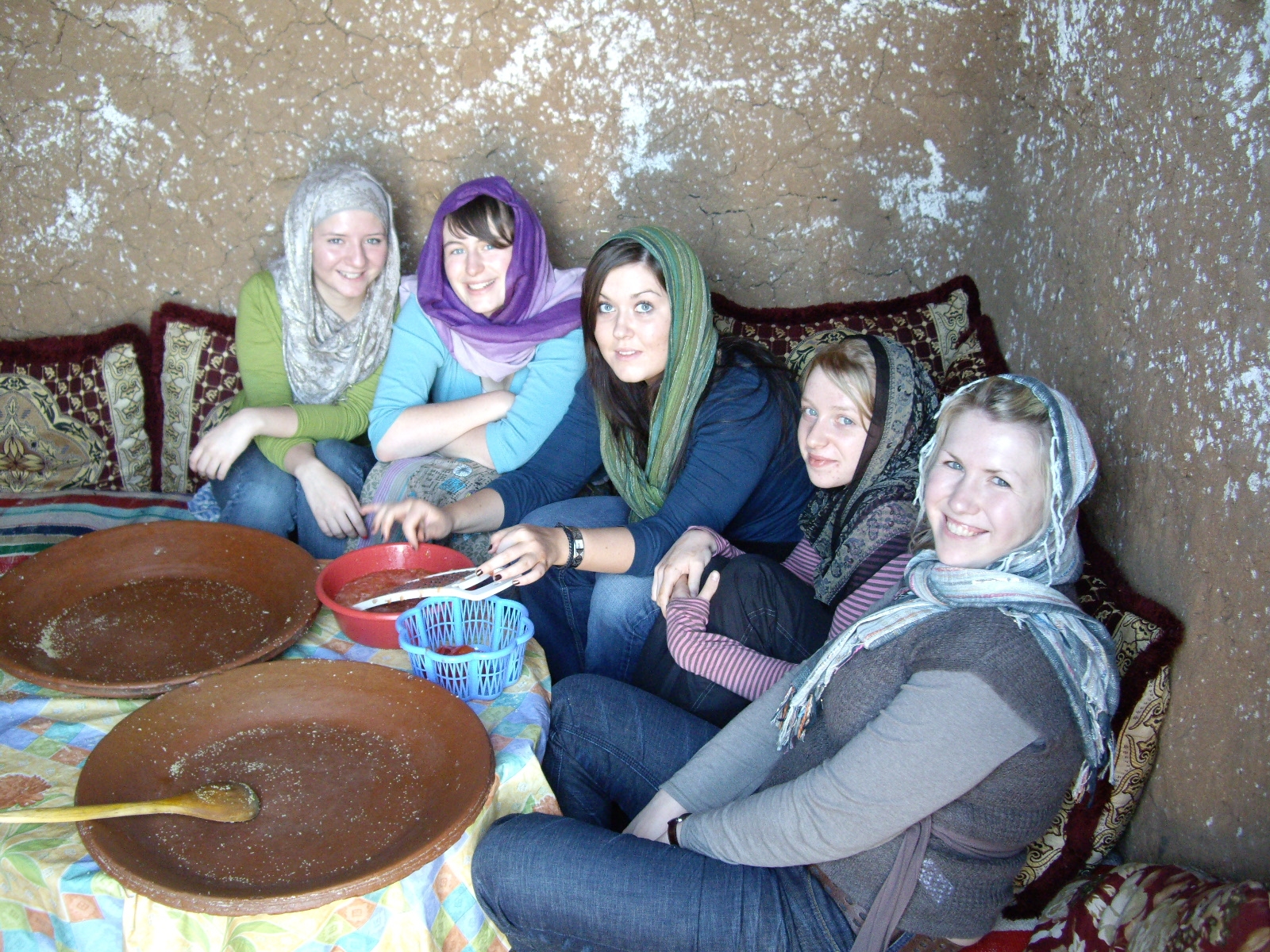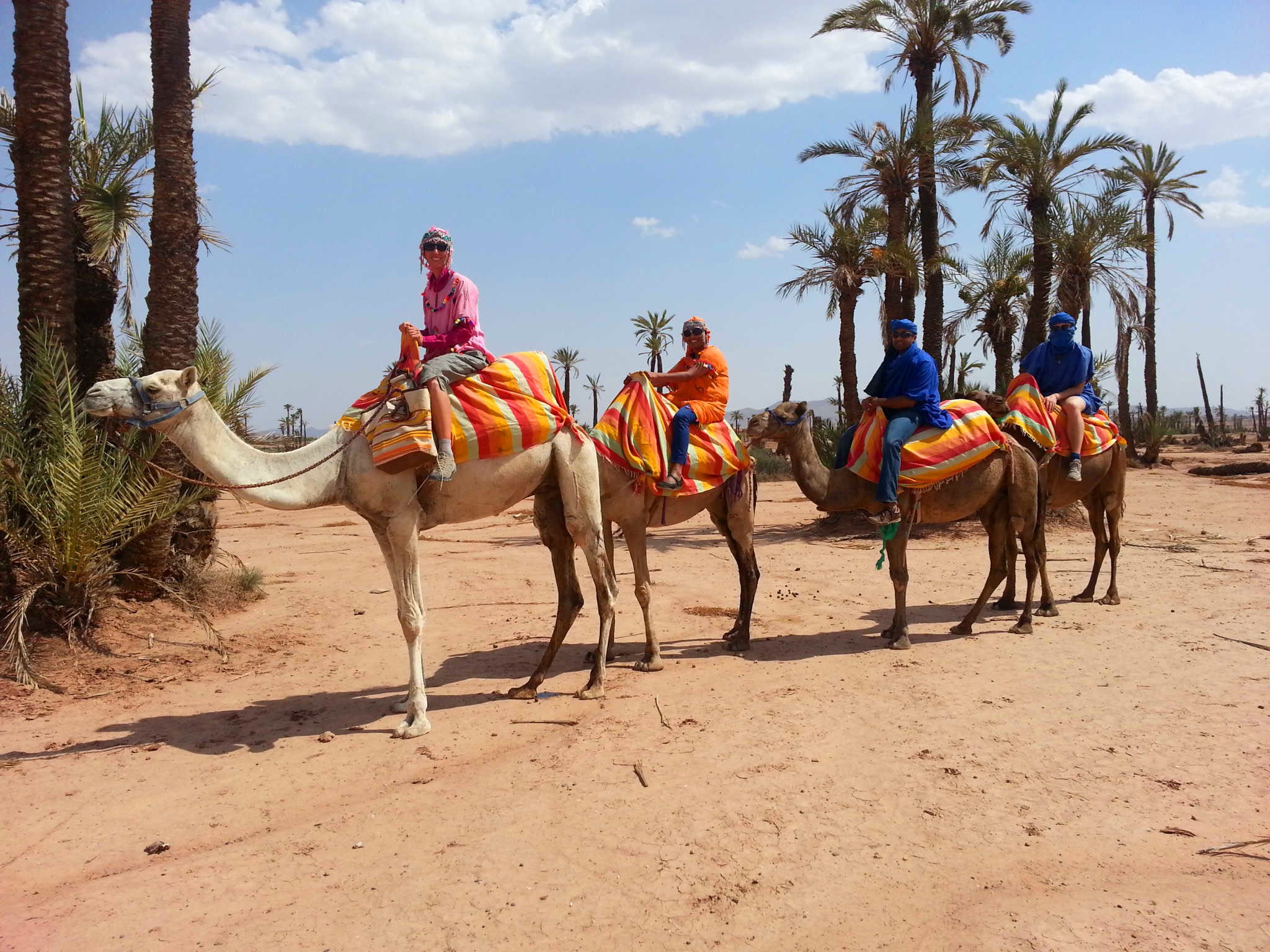 DAY 4
Departure Day
Depending on your flight times, there may be the opportunity for more time to walk into Marrakech Medina. Airport transfer to Marrakech Menara Airport.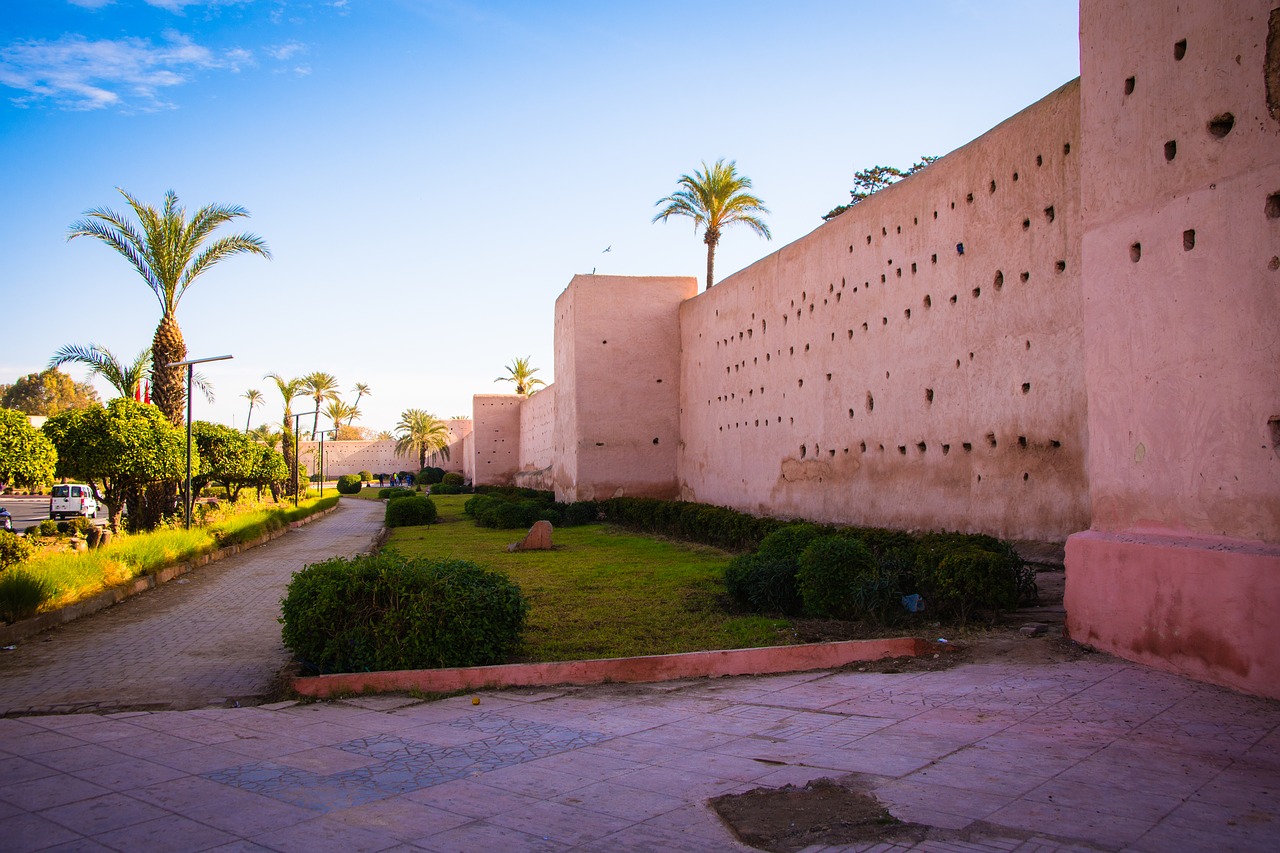 HIGHLIGHTS
Marrakech Old Medina & Souks
Apothecary Visit
The High Atlas
Cultural Contrasts
Village Life Participation
Encounters and Experiences
WHAT ATS INCLUDES:
All Moroccan ground transport (including airport transfers) to cover the described itinerary
3 x nights hotel accommodation on a half board basis; twin/triple rooming for pupils; twin rooming for teachers (with single teacher rooming an option at a supplementary cost)
An ATS Moroccan Courier, English speaking, throughout, to help with all practical and logistical matters
Lunch on Day 2 and Day 3
A traditional second breakfast on Day 3
Camel ride in Marrakech Palmeries (1 camel per participant) with camel leaders
WHAT ATS DOES NOT INCLUDE:
Flights/Ferries
Personal Insurance
Personal spending
Lunches on Day 1 and Day 4 (but they can be added at a supplement)
Drinks/Bottled Water (but they can be added at a supplement)
All other items not mentioned in the WHAT ATS OFFERS list
PRICES From
​Price for 20 Pupils plus 2 Teachers: 68160 MAD (6816 Euros).
​Price for 30 Pupils plus 3 Teachers: 93960 MAD (9396 Euros).
​Price for 40 Pupils plus 4 Teachers: 117600 MAD (11760 Euros).
Please contact us for a price for your particular group.