Epic journeys
High Atlas, River Valleys & Sahara
Cultural Immersion in Berber & Bedouin Lifestyles
Tour Overview
DAY 1
arrival day into marrakech airport transfer to hotel
Depending on flight times, walk in to Old Marrakech Medina and take in Koutoubia Mosque, Jemaa el Fna, the Souks and an Apothecary visit. Developing World City; Urban Change; World Heritage Site.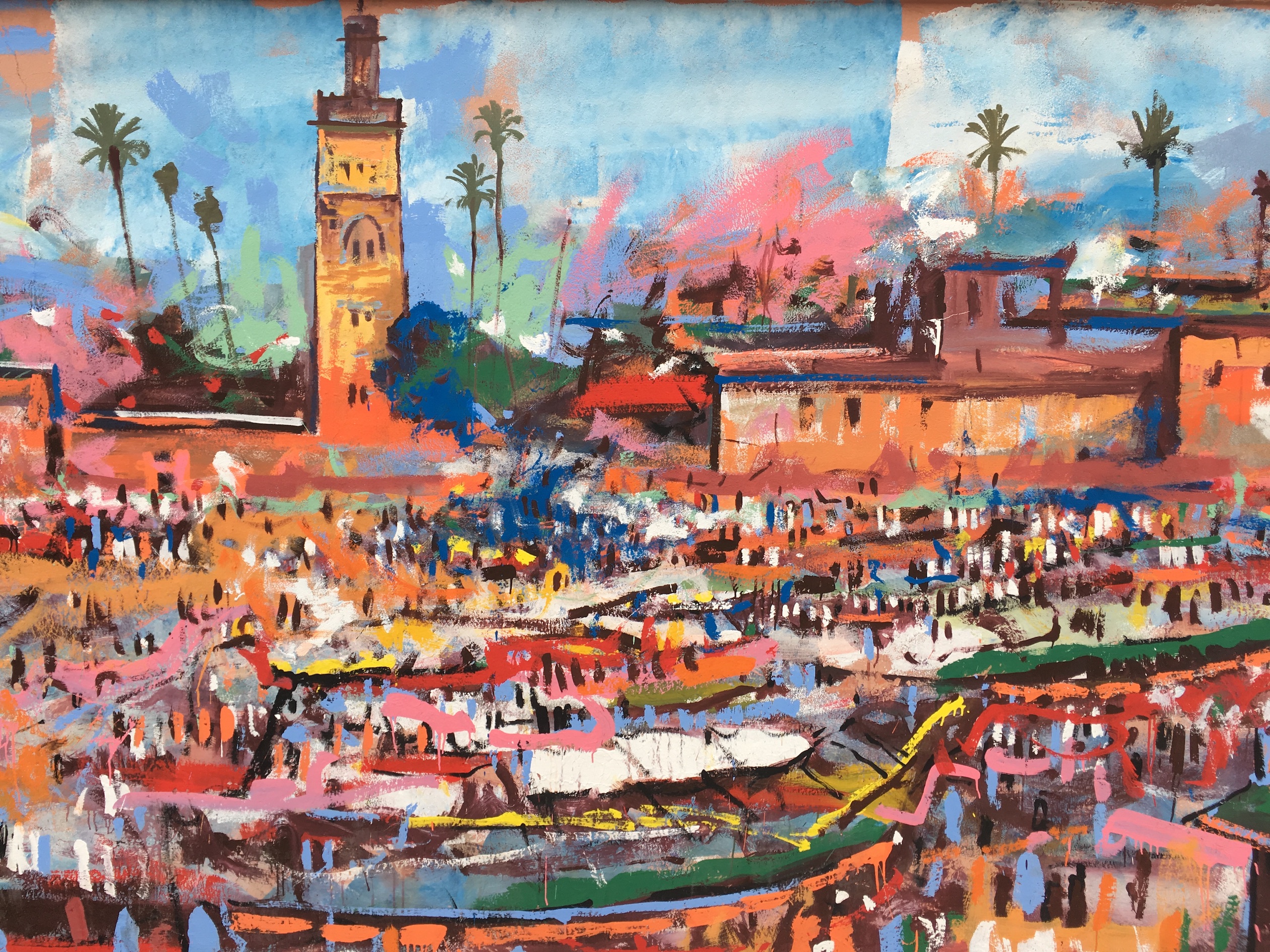 DAY 2
marrakech > ouarzazate
Fold Mountains; River Systems; Water Management; Flash Flooding; Berber Communities and Activities; Development Issues; Hazardous Environments.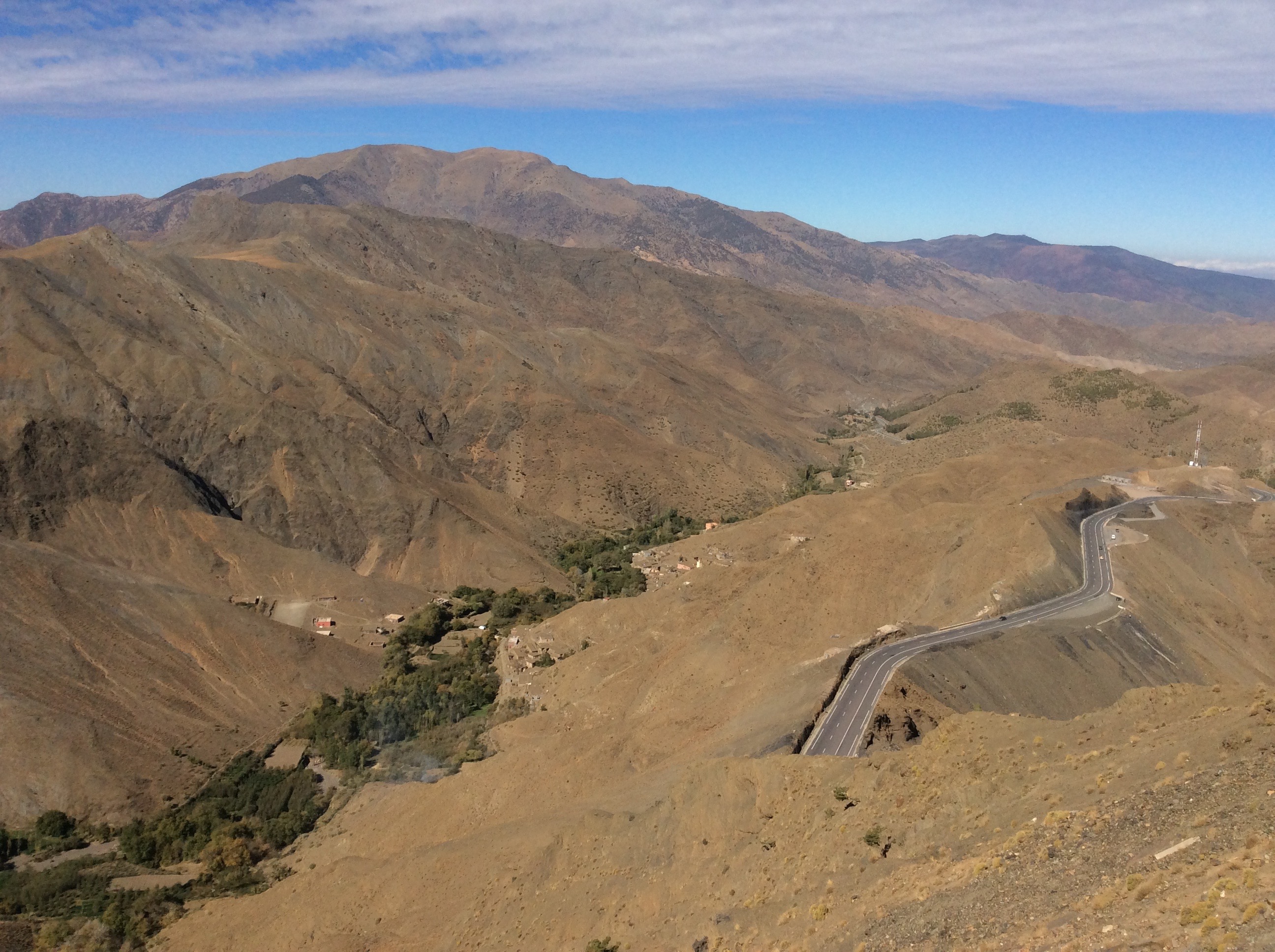 DAY 3
ouarzazate to zagora & sahara
Option to either stay in an hotel or in a Bedouin bivouac which includes a camel ride. Arid Landscapes and Landforms; River Systems; Semi-Desert and Desert Transition; Date Palmeraies; Sand Dunes and their Management; Different Cultures; Star Gazing.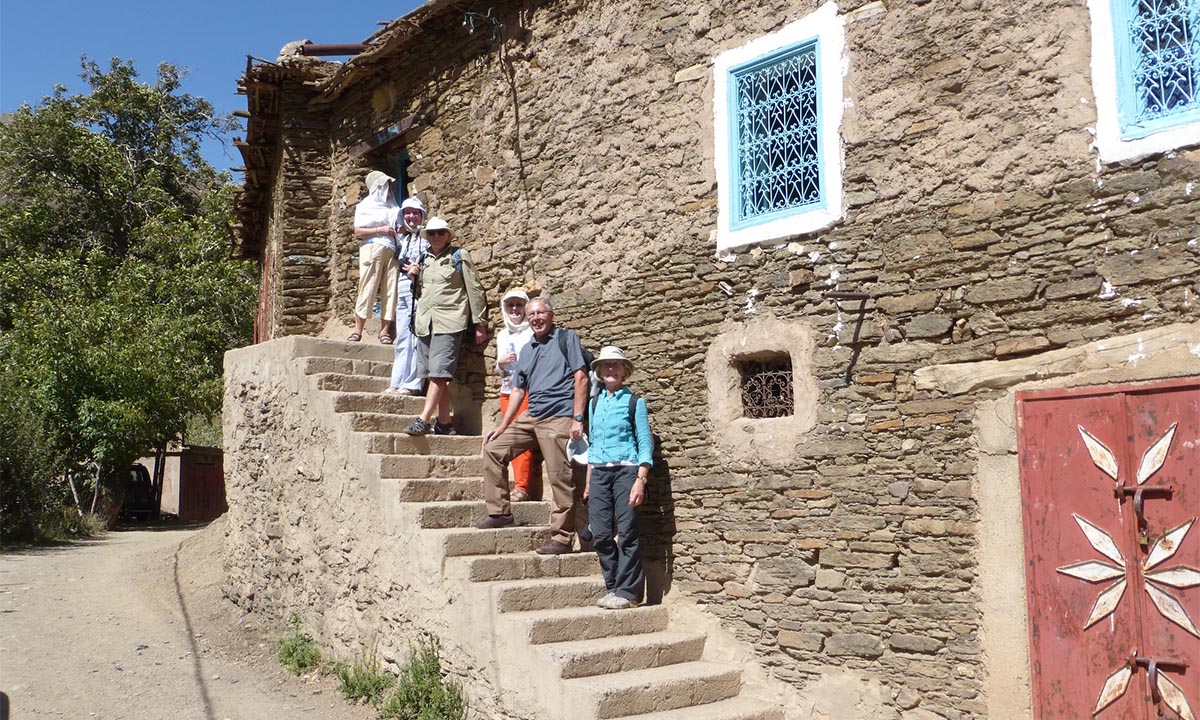 DAY 4
zagora to ouarzazate
Development Issues; Weathering Processes; Acacia Trees; Irrigated Agriculture.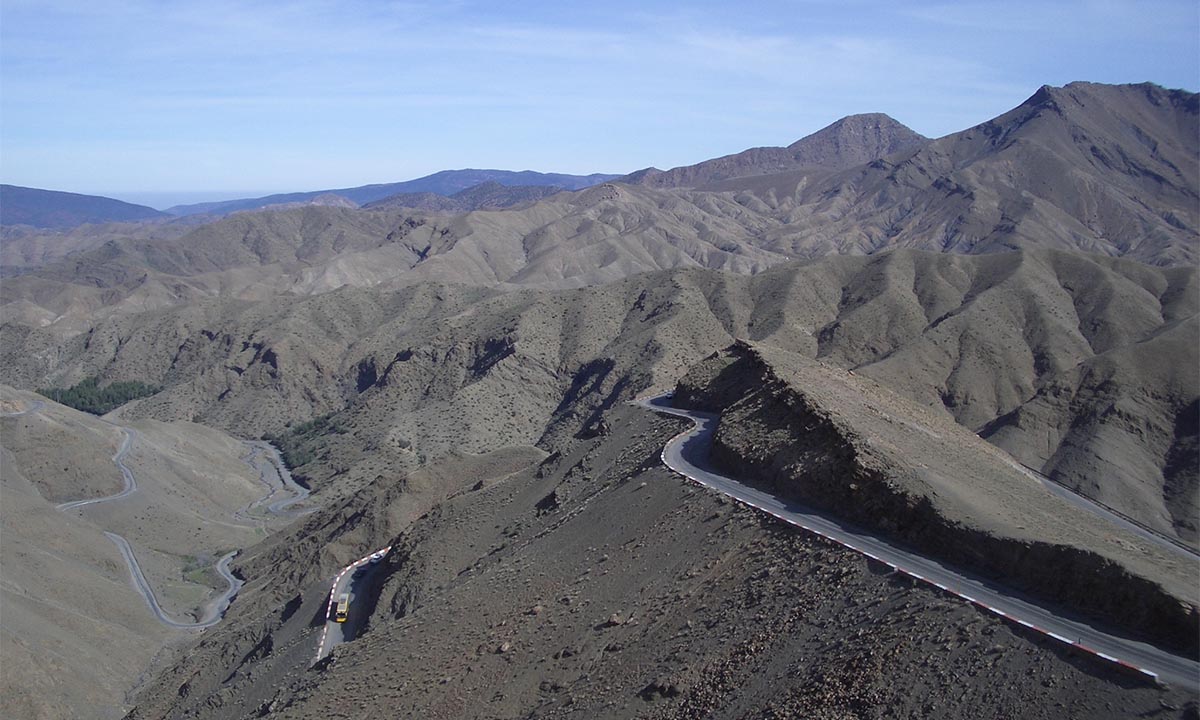 DAY 5
ouarzazate to marrackech
Aït Benhaddou (World Heritage Site); Incised Meanders; Development Issues; Rural Push and Urban Pull Factors; Communication Issues.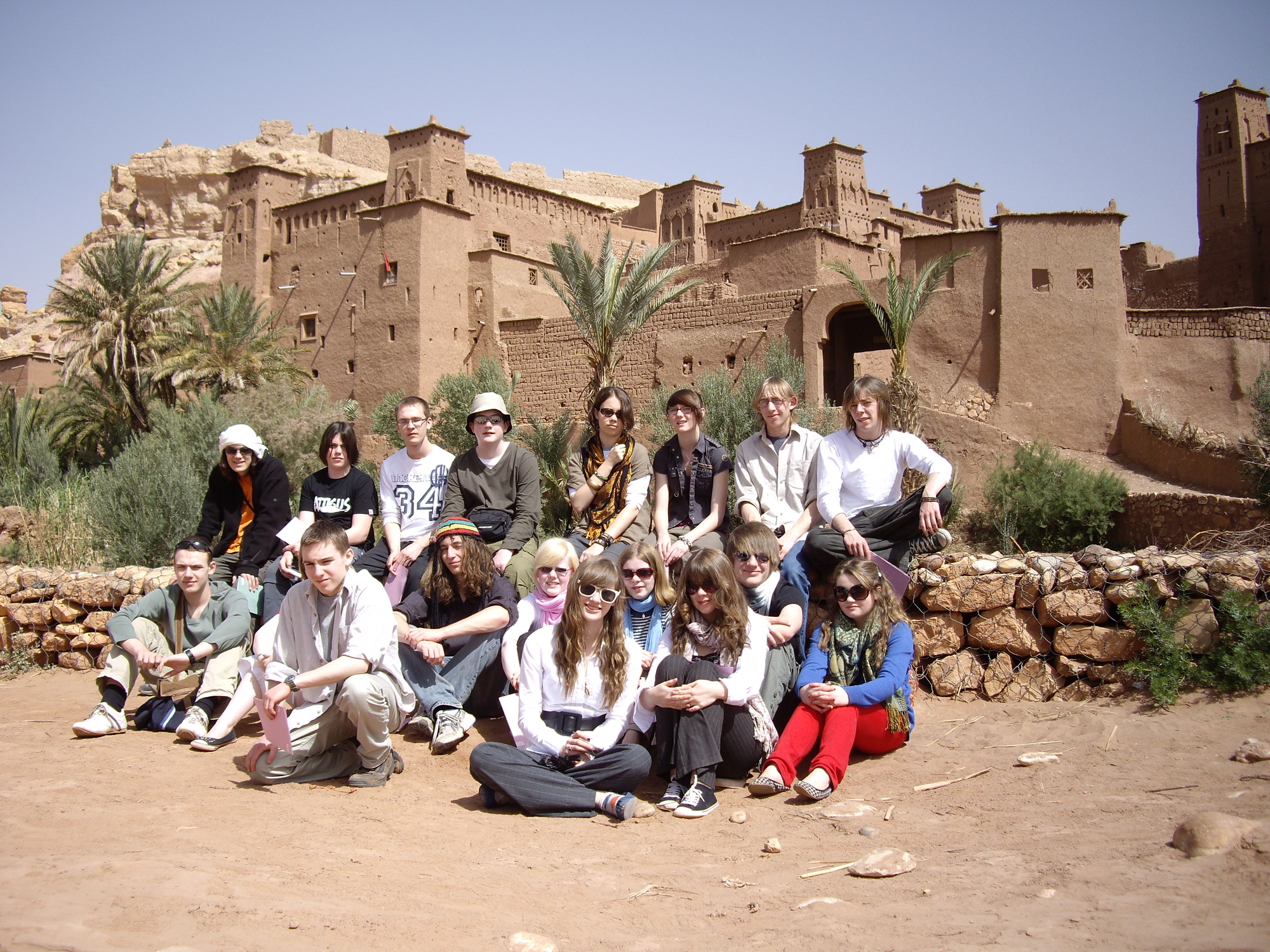 DAY 6
departure day
Depending on flight times, there may be the opportunity for more time to walk in to Marrakech Medina (or, at a supplement, to spend 5-6 hours in Douar Oulad Elguern - see Day Option page - before flight home).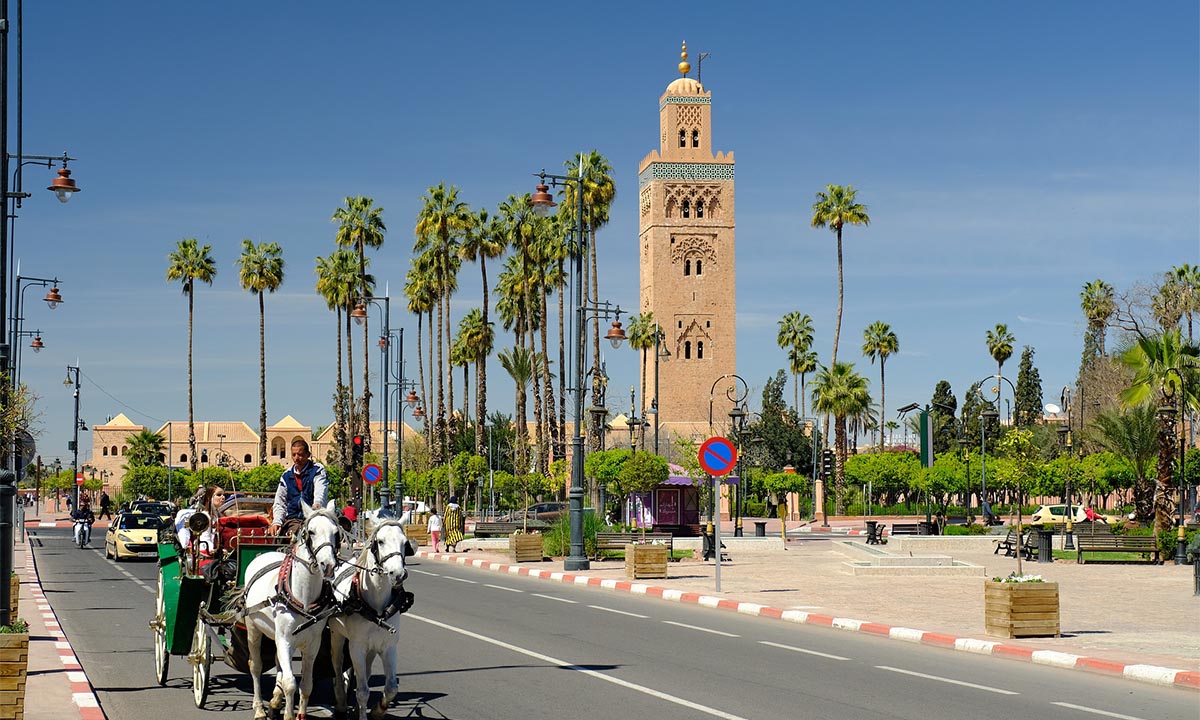 highlights
this zagora itinerary takes 6 days includes :
All Moroccan ground transport (incl. airport transfers) to cover the described itinerary;
4 x nights hotel accommodation on a half board basis; twin rooming for pupils; a twin and a single for teachers
1 nights accommodation in a Bedouin Camp on a half board basis
Camel ride to reach the Bedouin camp
An ATS Moroccan courier, English speaking, throughout.
NOTE: this tour can be extended by adding in one or more of the Single Geography Tour Day Options to construct your ideal tour; click on the button below to view the choices.
PRICE
​The cost per person will depend upon group size.
Please contact us for a price for your particular group.