Epic journeys
Argan Oil Female Co-operative
Tour Overview
INTRODUCTION
Essaouira
Just a few hours west of Marrakech is Essaouira, a lively fishing port on the Atlantic coast. A most attractive town, its blue and white coloured buildings provide a refreshing contrast to the pinks of Marrakech.

​Fishing is very active here and an enjoyable walk can be taken in the harbour area to view the colourful scenes as well as the clamorous activity

There is a most attractive old medina to explore with its winding passages and narrow lanes. the sea walls are worth a stroll too, to not only gain splendid outward views but also too to enjoy the fresh sea air. There are extensive beaches to the south with a broad, modern promenade area so that relaxation can be an additional experience on a day here.

The Atlantic coast is within easy reach from Marrakech. It offers completely new sceneries as well as, in the warmer months, a great relief from the higher temperatures of the city, the Marrakech Plain and the High Atlas.

​ T​ravelling west to Essaouira, which takes in a refreshment stop, an area of argan forest is passed through. Argan trees are unique to the western area of Morocco, nowhere else are they to be found in the world.

The nuts within the fruits of an argan tree contain valuable oils, ideal for cosmetics as well as culinary uses. A stop is made to see how the organ oil is obtained, the traditional way (by hand). many co-operatives have been set up to encourage this industry, to allow rural farmers to gain an extra input into their earnings.

​Often goats can be seen grazing on an argan tree - up in its branches!

After the pink of Marrakech, the white and blue colours of Essaouira come as a most pleasant contrast, immediately cooling a relaxing.

breathing and feeling the sea air off the ocean is a real tonic. The high and solid protective sea walls offer an excellent walk.

Within the town itself, the medina is an area of narrow streets, lanes and walkways, all fascination with many tempting items on sale.

​The harbour too is very active and the fishing industry is very colourful and bustling; well with a stroll around too.

But for those wishing a complete day of relaxation, there is an extensive beach area and promenade with all the usual leisure amenities and activity options.

Returning to Marrakech for your evening meal in your accommodation, you will truly feel as if you have bee 'transported" for a day to a very magical place.

if you wish to learn more about this program, please contact us and we will promptly send you the full program .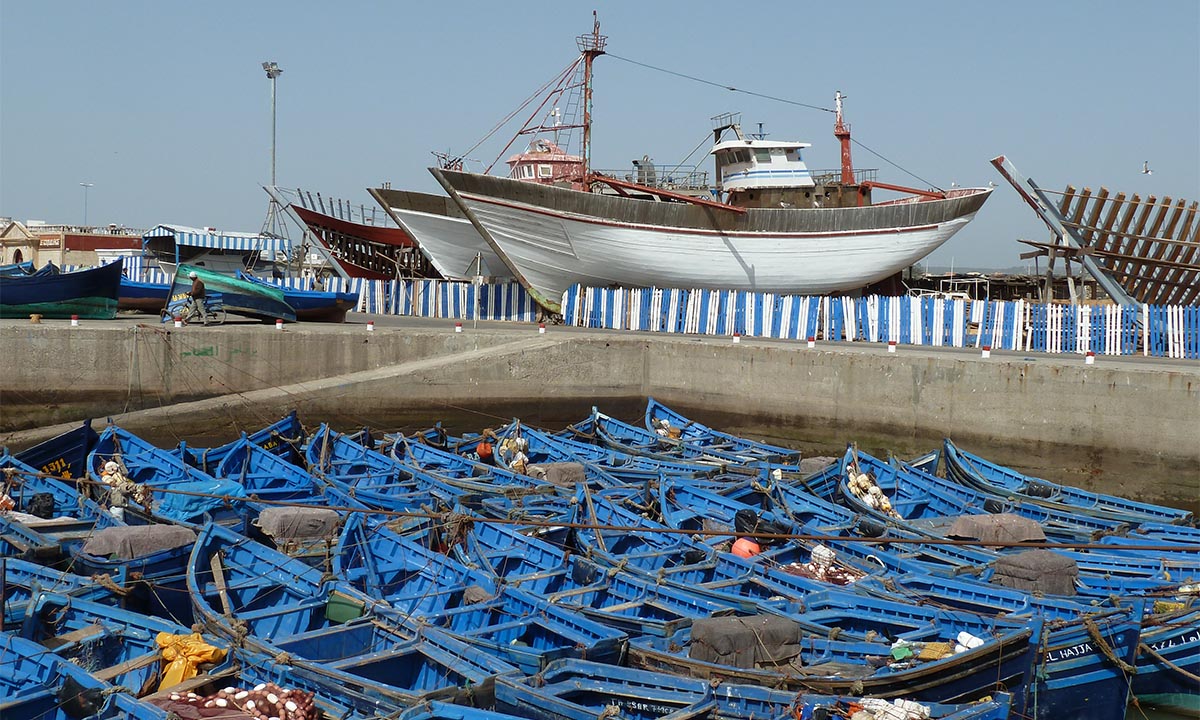 PRICES
(all taxes incl.)
Total for 2 persons: 2040 Dirhams
Total for 4 persons: 2040 Dirhams​
Total for 6 persons: 2040 Dirhams​
Total for 8 persons: ​​2040 Dirhams
For other group sizes, please contact us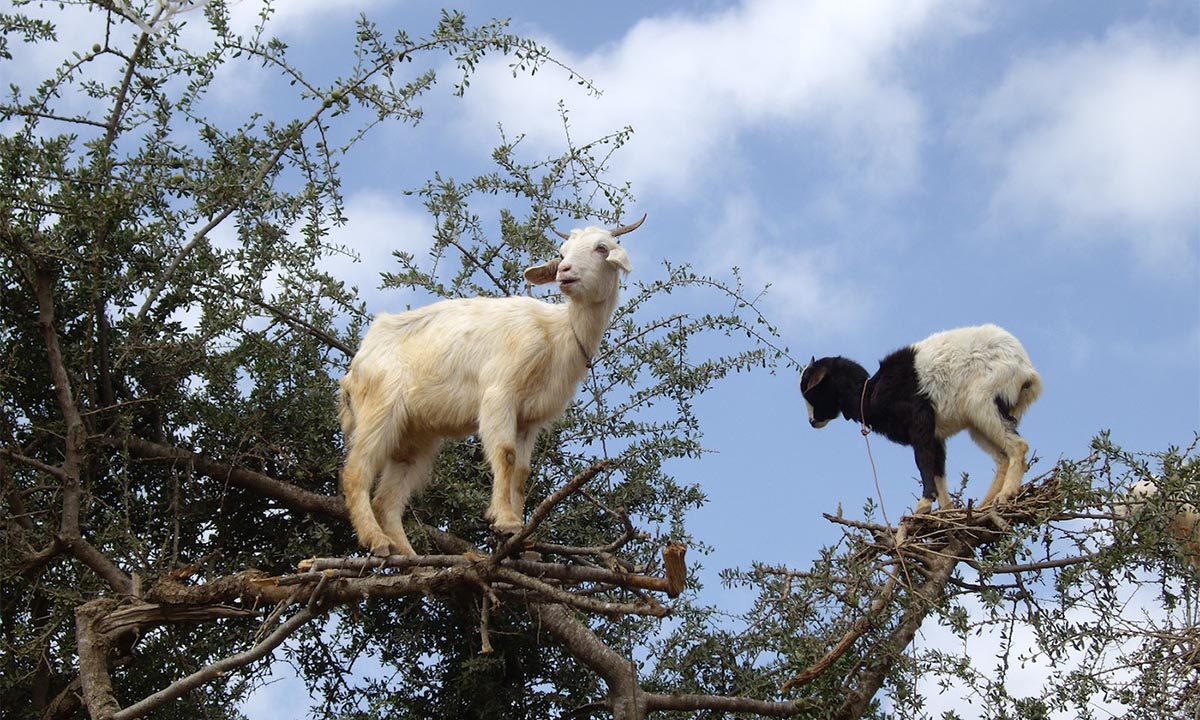 WHAT ATS OFFERS
What ATS Offers
Return private transport from your accommodation in Marrakech
A Moroccan Guide with much local knowledge
Pass through argan forests with canopy grazing goats
Visit to an Argan Oil Female Co-operative
Time to stroll around the harbour area, the sea walls and the medina
Enjoy time strolling the promenade and beach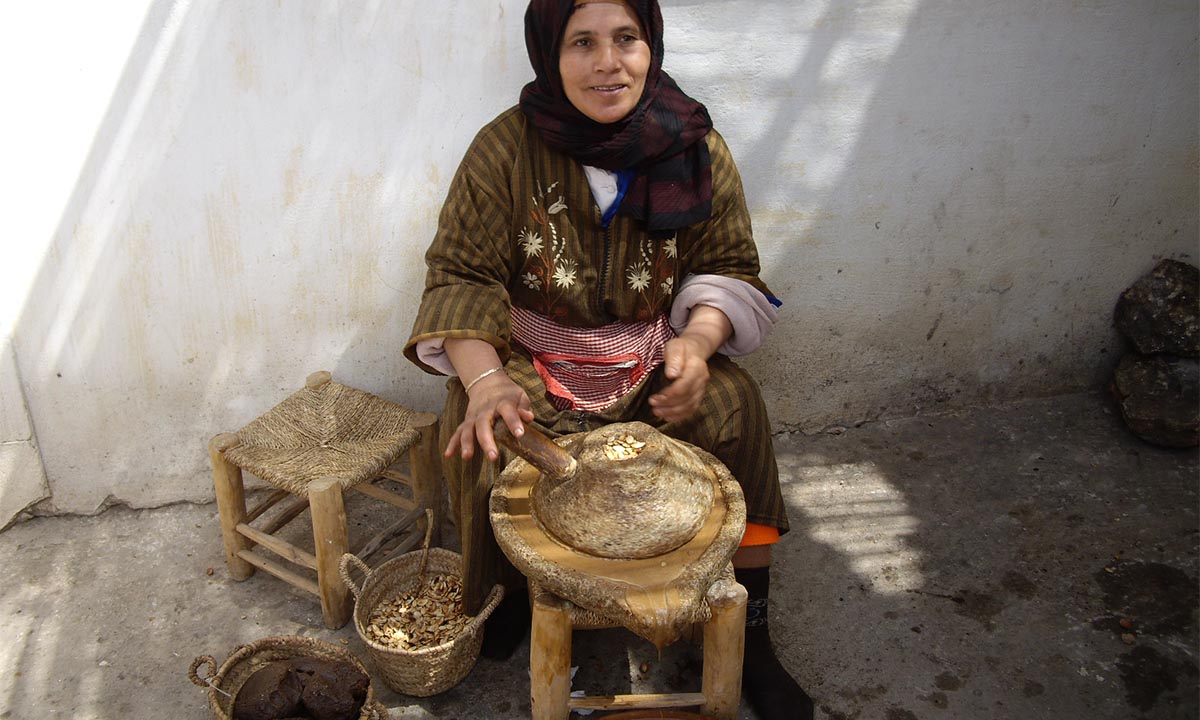 NOTE
Note
If you would like to take an overnight stay in Essaouira, ​this can be arranged; please just contact us
Inclusions as given on the tour's description.
30% deposit to book; balance to be paid ​30 days before tour's commencement; ATS Bank Details will be given.
Last minute bookings can always be discussed
(with payment at commencement of the tour).