Epic journeys
Traditional Berber & Bedouin Lifestyles
Tour Overview
Highlights:
The Bracing Atlantic Coast;
Casablanca's Hassan II Mosque, Old Medina and Habous;
The Rif Mountains, their Peaks, Valleys and Forests;
The calm ambience of Chefchaouen, the Blue City;
Frantic Fes, its Architecture, History, Medina and Tanneries;
Azrou Cedars Forests and Macaque Apes;
Enter the Sahara at Merzouga & take Camel Ride in the Erg Chebbi Sand Sea;
Saharan Sunset/Sunrise Experiences
Overnight in a Bedouin Camp;
Stroll through the Towering Todra Gorge;
Cross the Dades Valley and the Valley of the Roses;
Travel the Valley of a Thousand Kasbahs;
Ouarzazate, Peaceful City;
Explore Aït Benhaddou Kasbah, World Heritage Site;
Dramatic Landscapes of the High Atlas;
Marrakech, its colour and clamour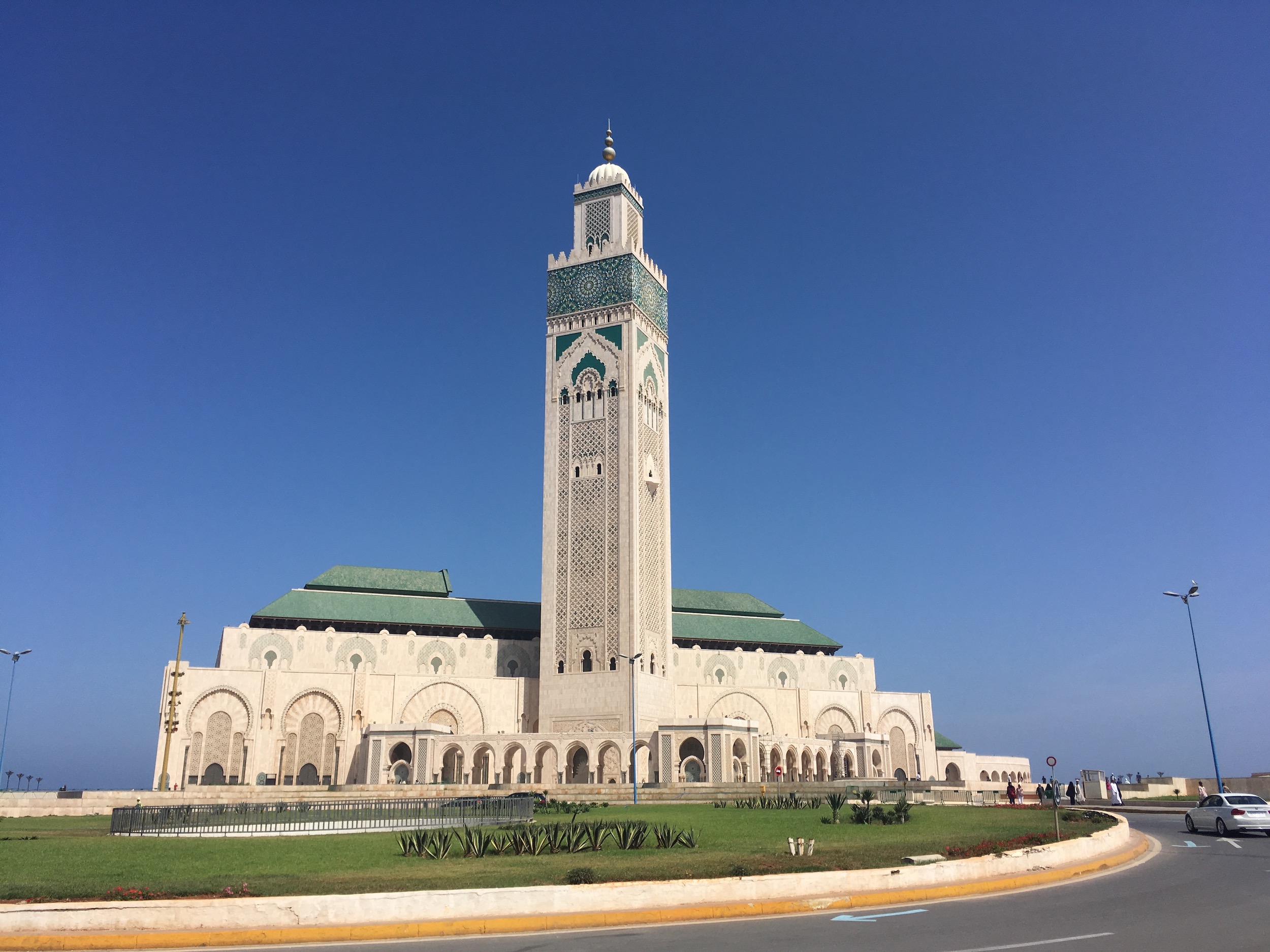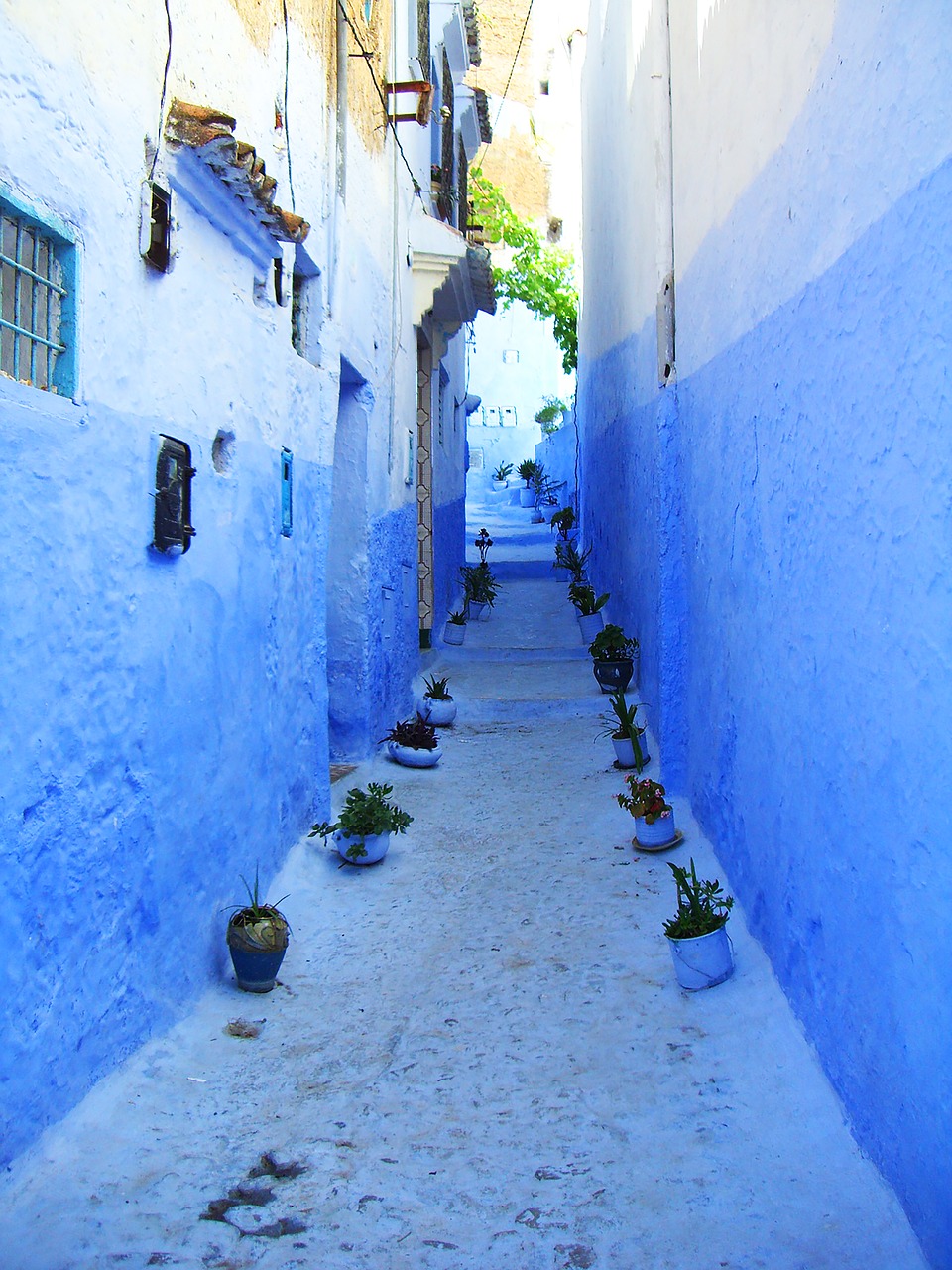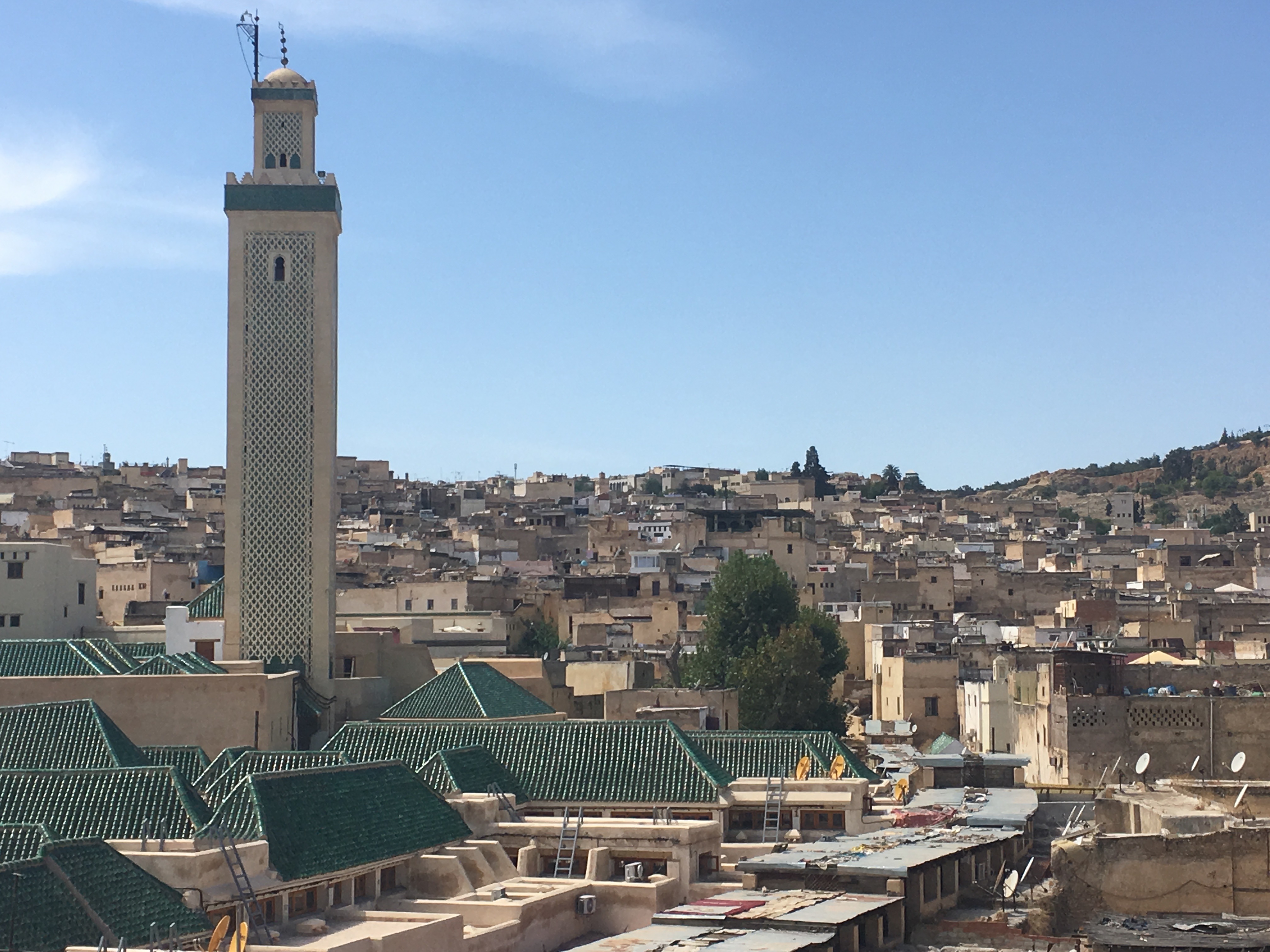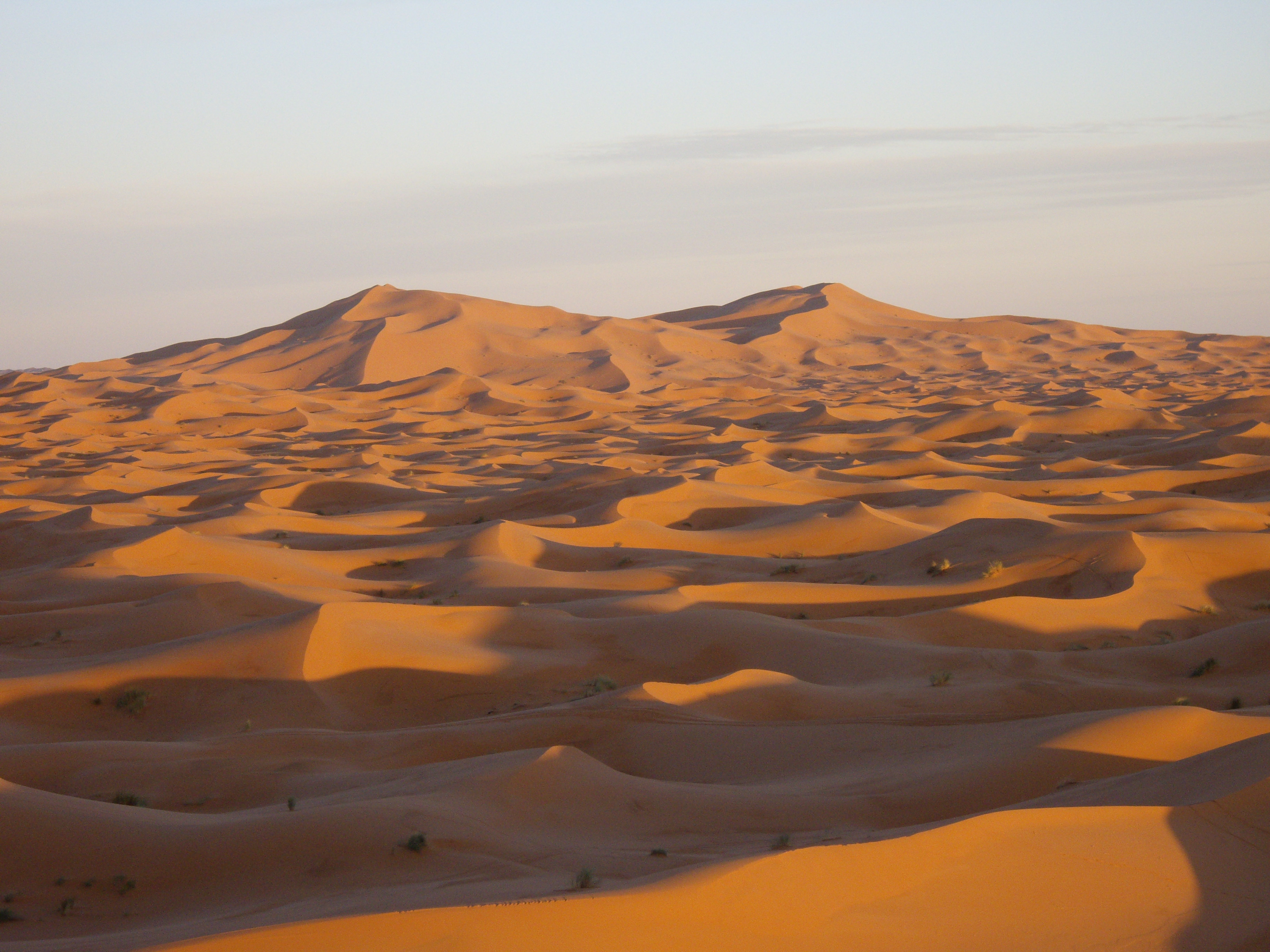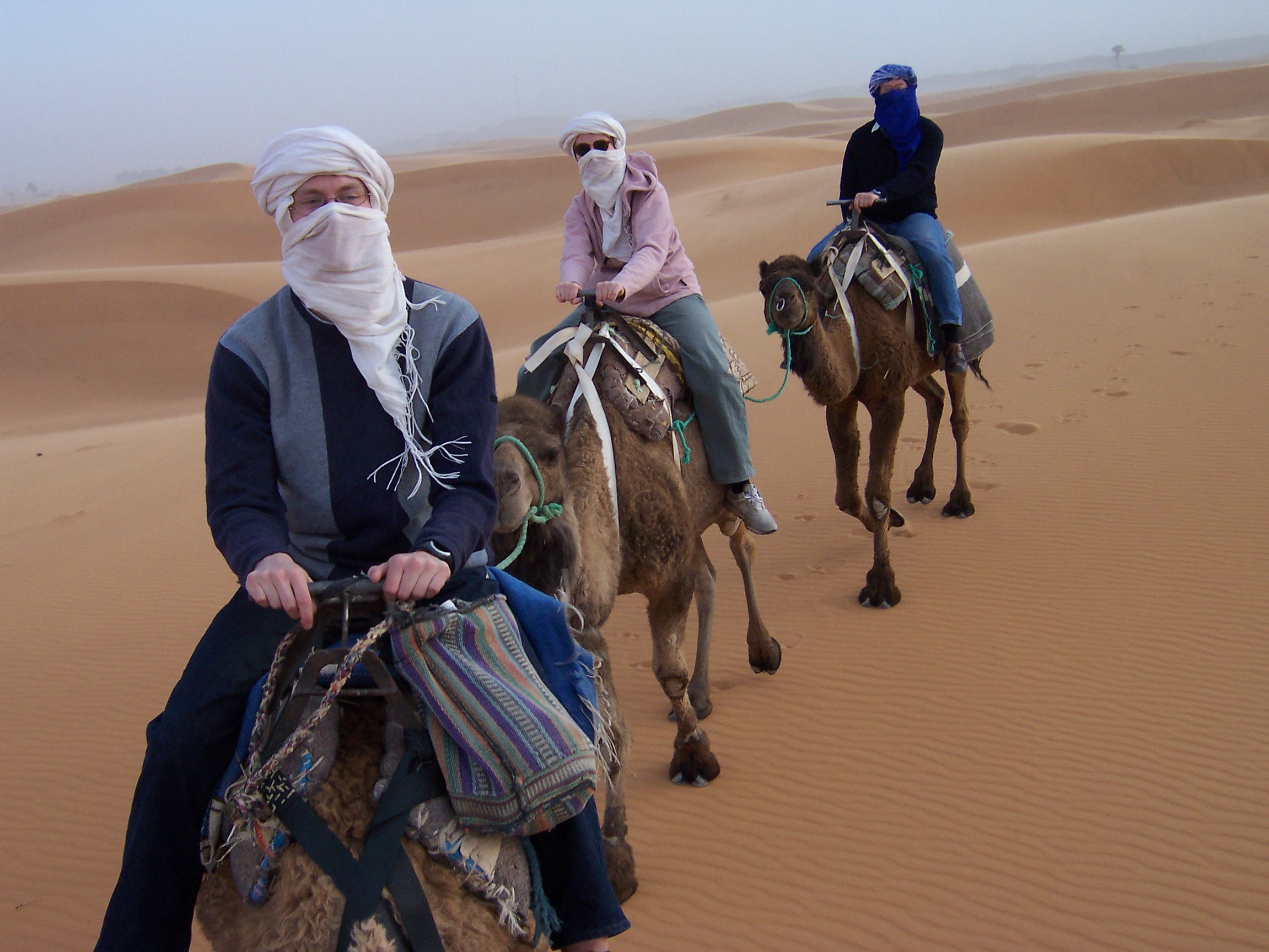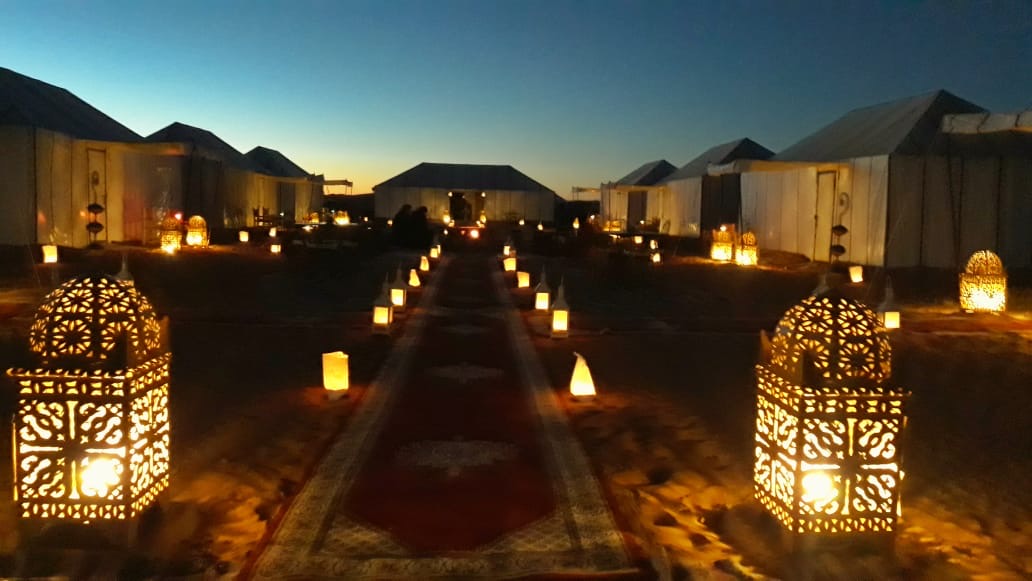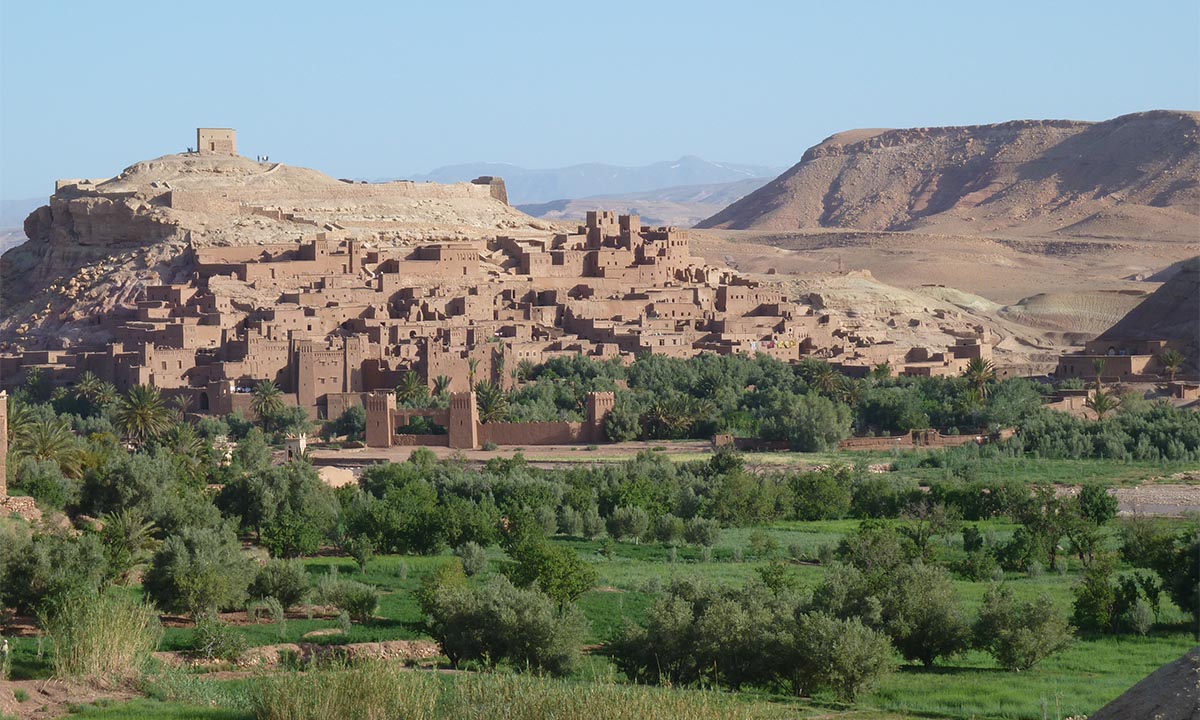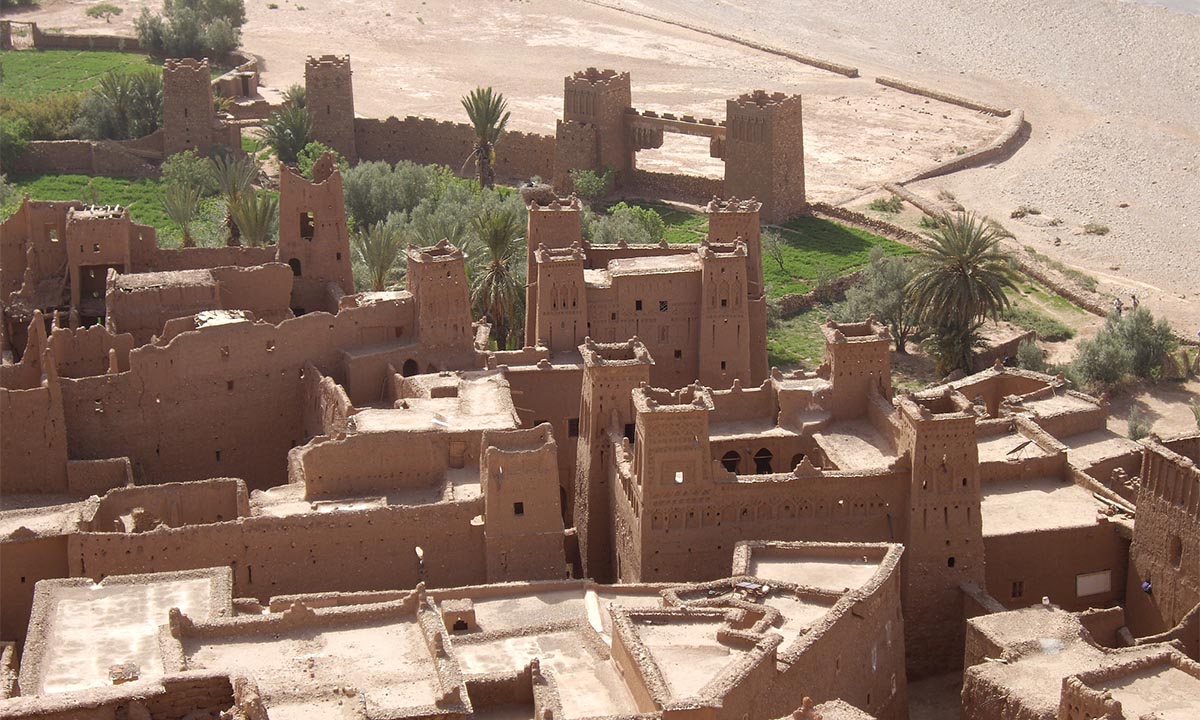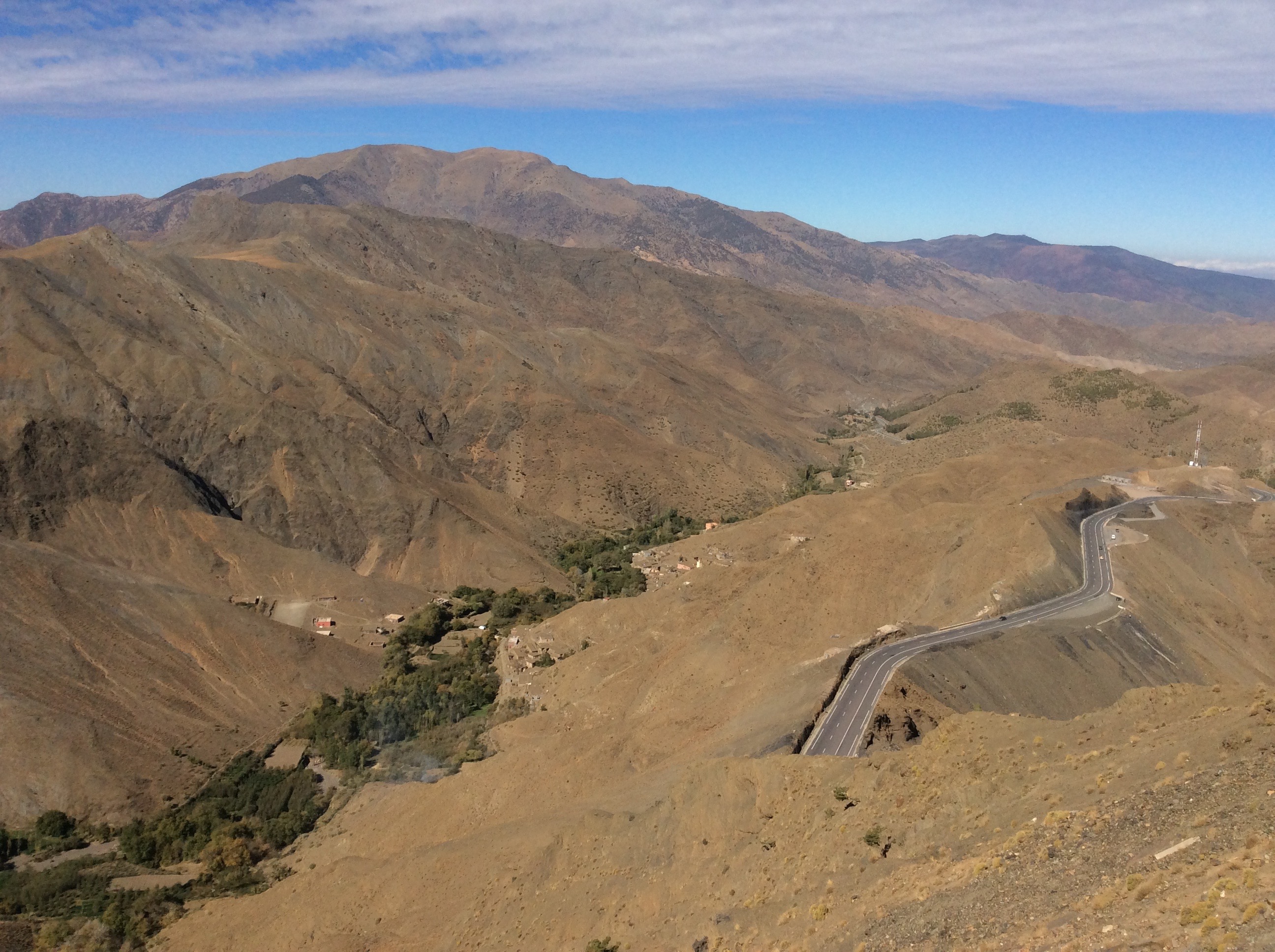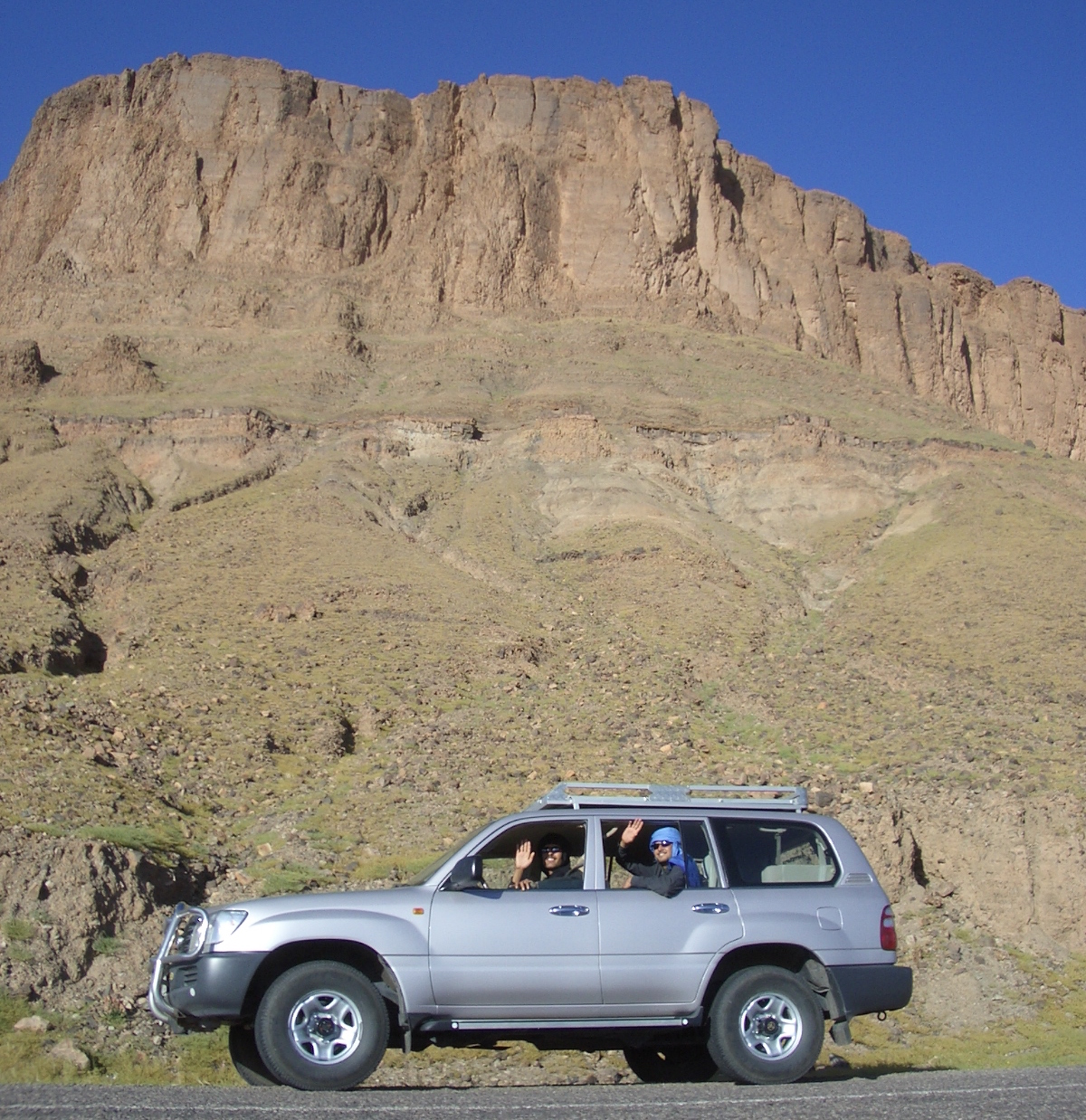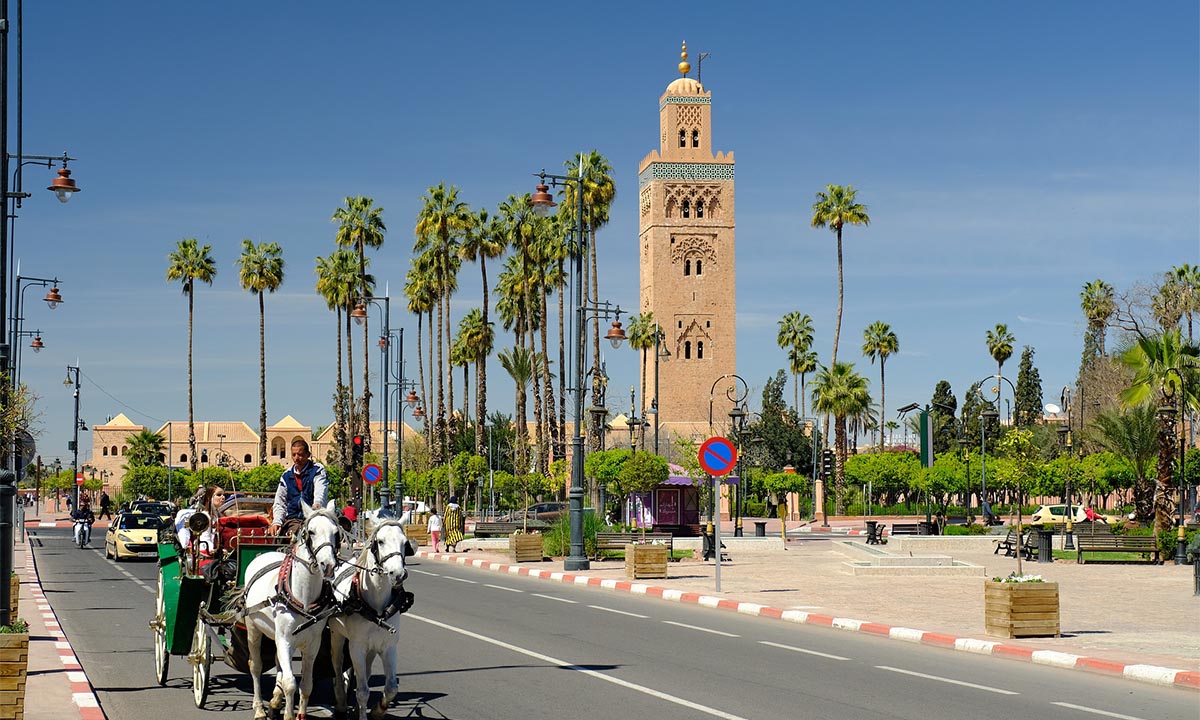 INTRODUCTION
This is a most fabulous tour of Morocco that combines many of the very best sights and experiences of the country. This tour allows travellers to fully immerse themselves into a rich variety of landscapes and cultures of Morocco.

Starting in the North West in Casablanca, you first visit the imperial cities of Casablanca, Meknes and Fez where there is so much history to appreciate and stunning architecture to relish. Perfectly tucked amongst these great imperial cities is the 'Blue City' of Chefchaouen, a delightful, small settlement nestling in the Rif mountains.

Then, travelling southwards and after crossing the Moyen Atlas, the extensive sand sea of Erg Chebbi is reached in the Sahara. Here a night is spent in a Bedouin Camp (with an optional camel ride to reach it); a sunset and sunrise experience amongst the sand dunes can be totally spectacular.

Continuing your circular route, you visit the Todra Gorge, spend time in the Dades Valley and pass along The Valley of a Thousand Kasbahs in the High Atlas. This is the land of the Berbers, a most welcoming and friendly people mountain people. To see their traditional villages and daily farming activities is fascinating and most humbling.

Then, having crossed the Tiz-n-Tichka Pass in the High Atlas (2,260m), Marrakech, another Imperial City, assaults the senses - in a most positive way! Colour, clamour, excitement, noise and spectacle all are here to be savoured. Plenty time is available to explore the Old Medina of the city, its historic buildings and souks.

To conclude, you'll take a relaxing trip to the seaside on the Atlantic Coast at Essaouira.

This fabulous tour will give you a real taste of Morocco, its landscapes, its people and provide you with many very special experiences.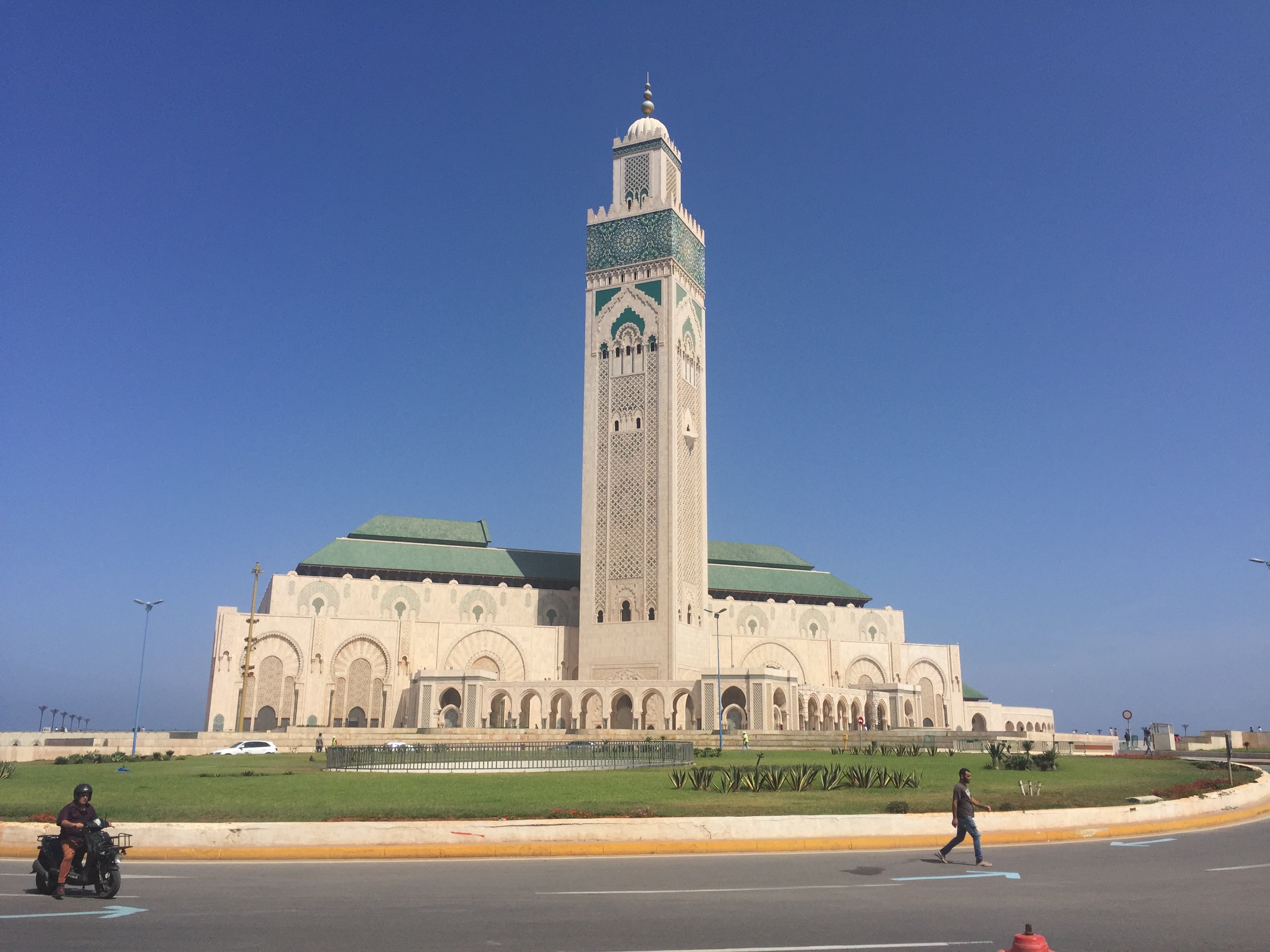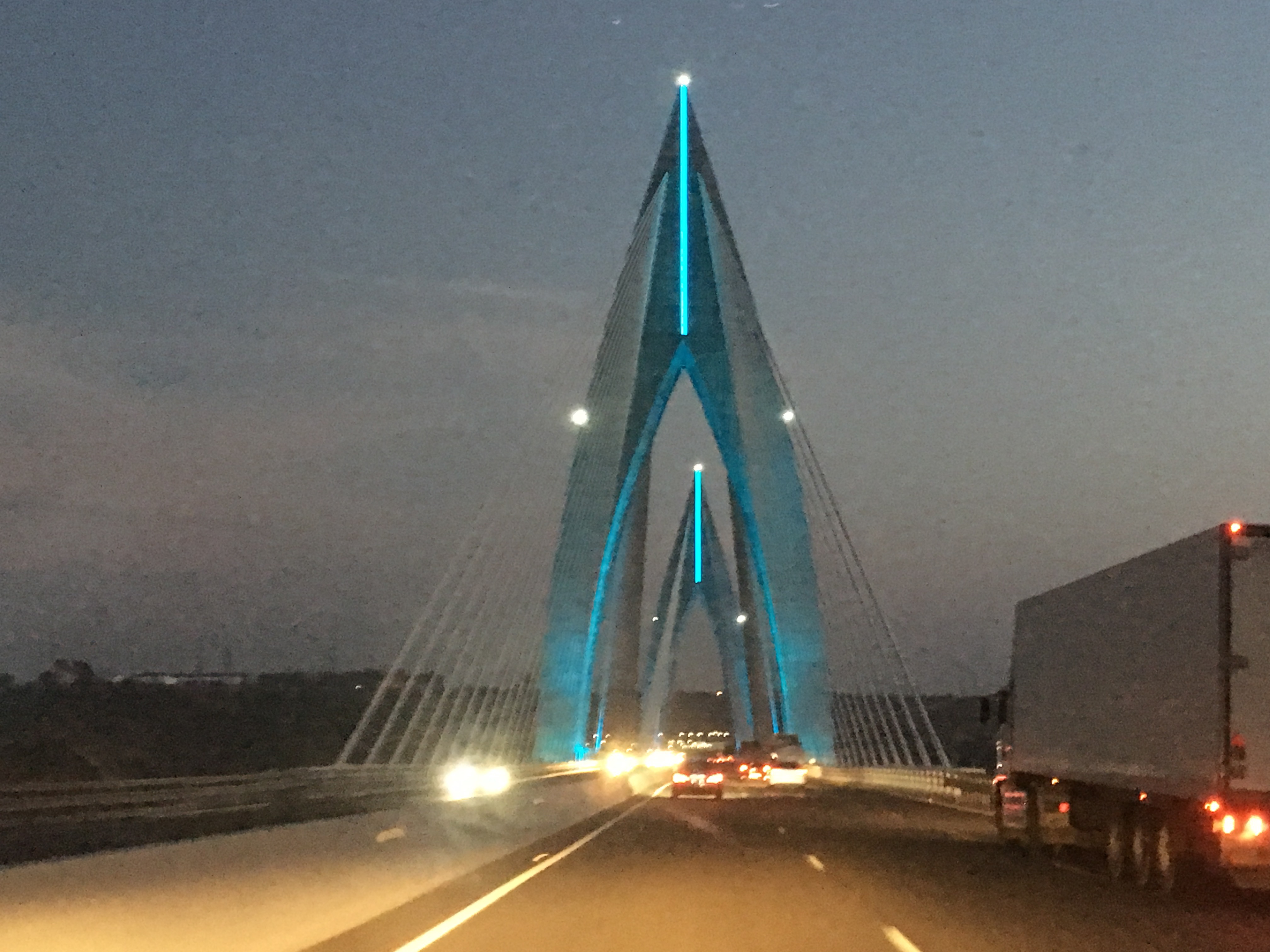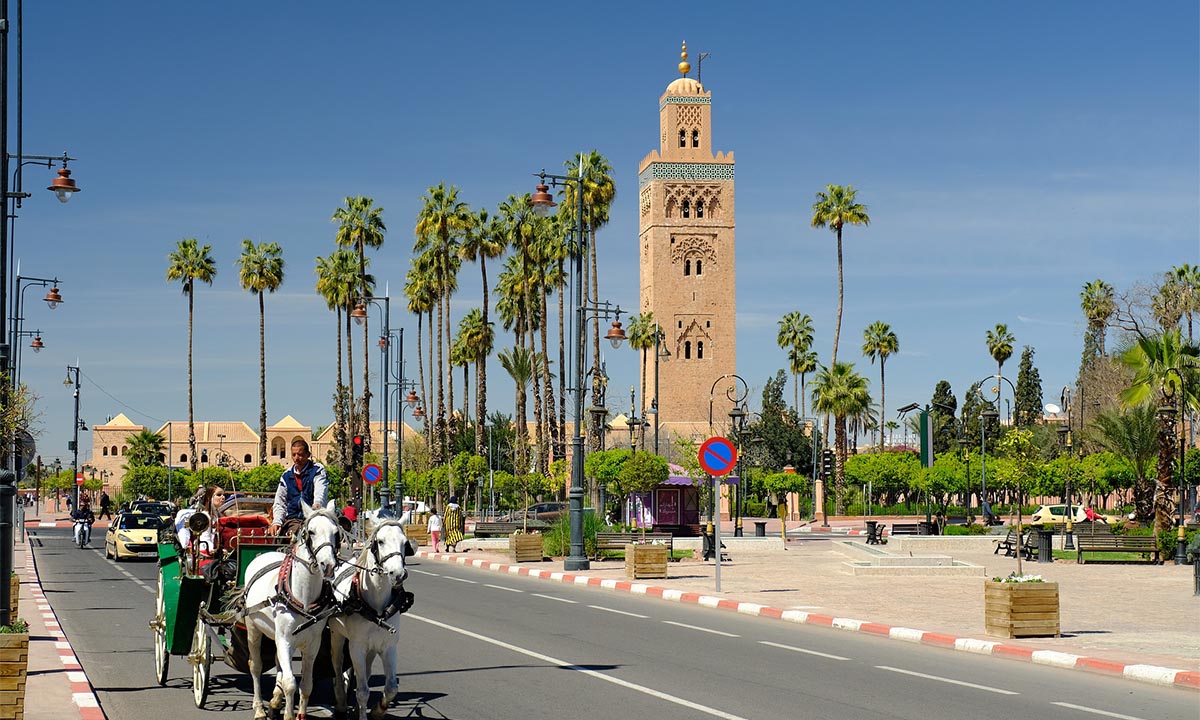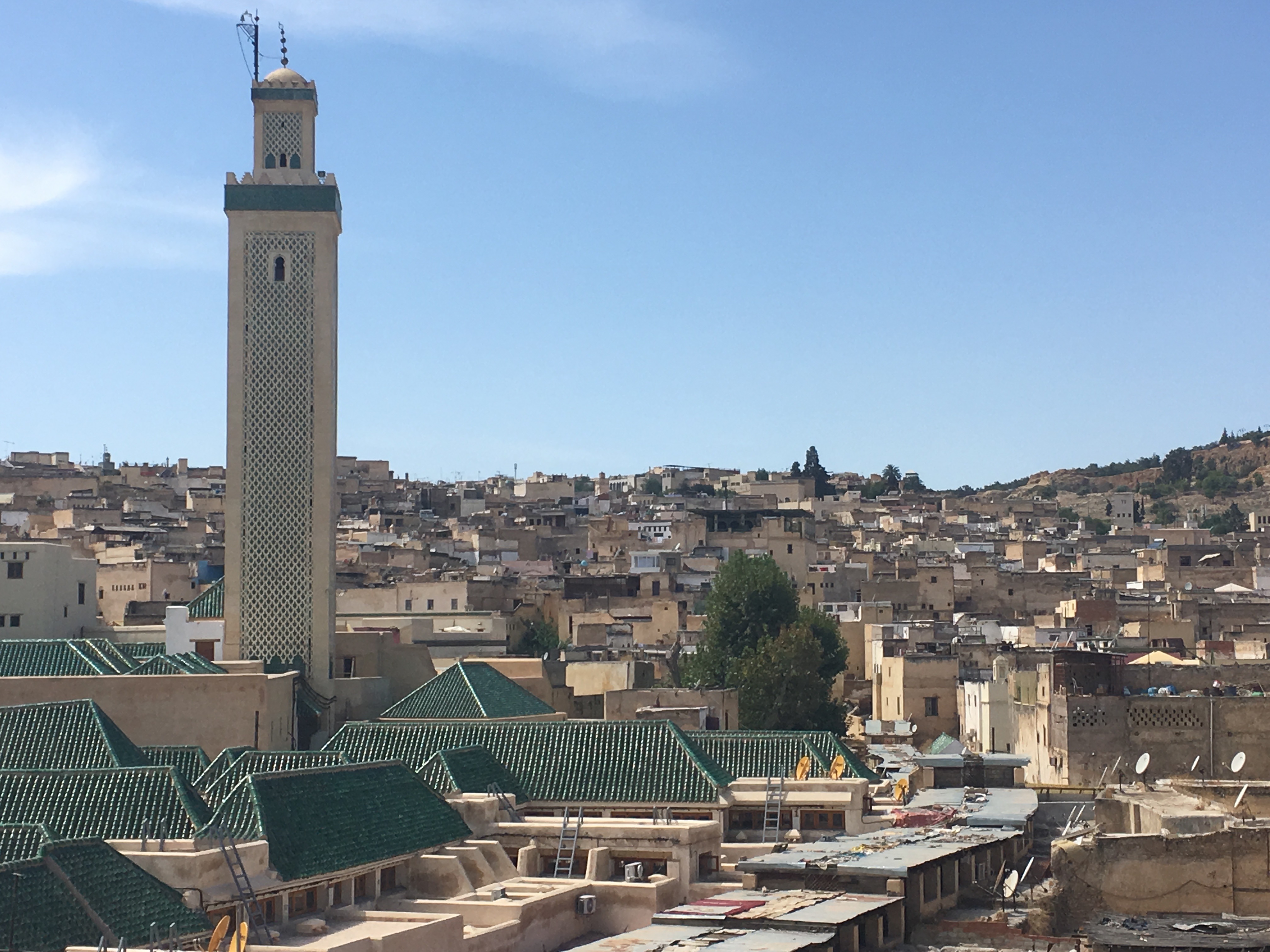 DAY 1
Arrival to Casablanca
Your private driver will collect you at the airport to transfer you to your accommodation. He will have a sign with your name; look out for it once you enter the airport's arrivals area.

Depending on your flight arrival time, you may have some informal free time to spend in the city, perhaps choosing to explore La Corniche boulevard that runs the length of the Casablanca coastline. The promenade offers a great view of the Hassan II Mosque.

As well as the beach, there are many cafés in which to relax and from which to watch the world go by and enjoy the refreshing, ozone laden sea breeze.

Overnight in Casablanca.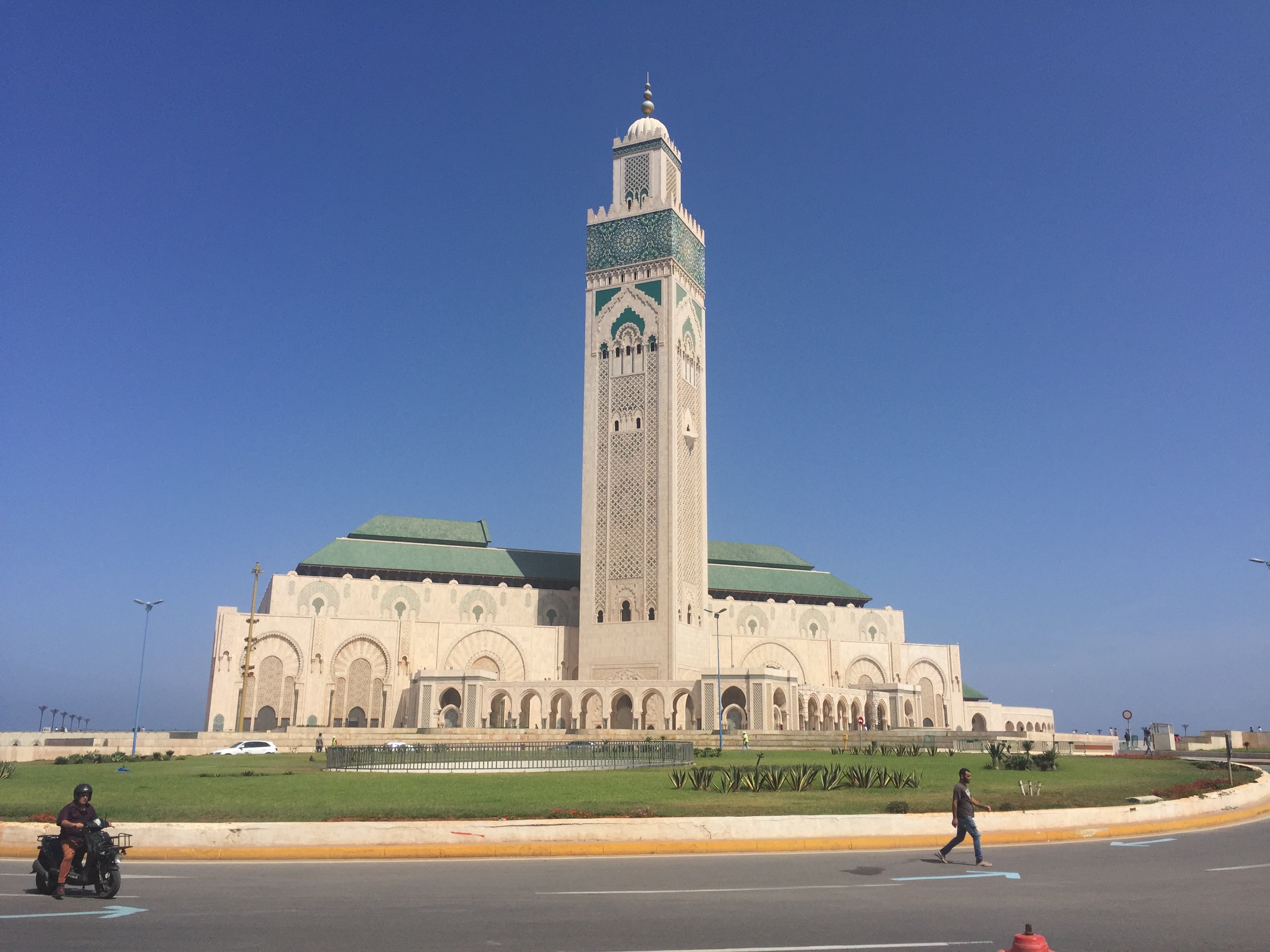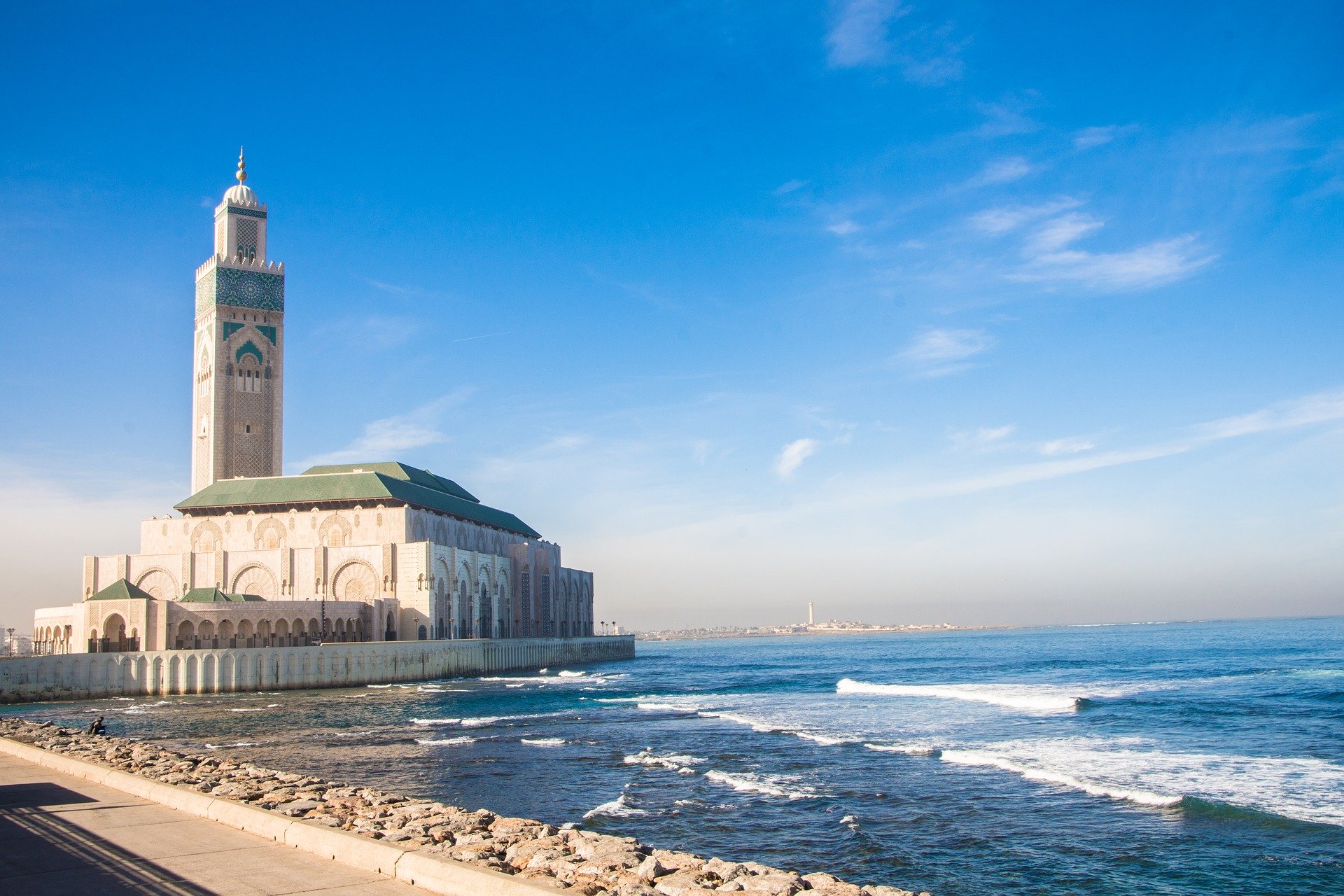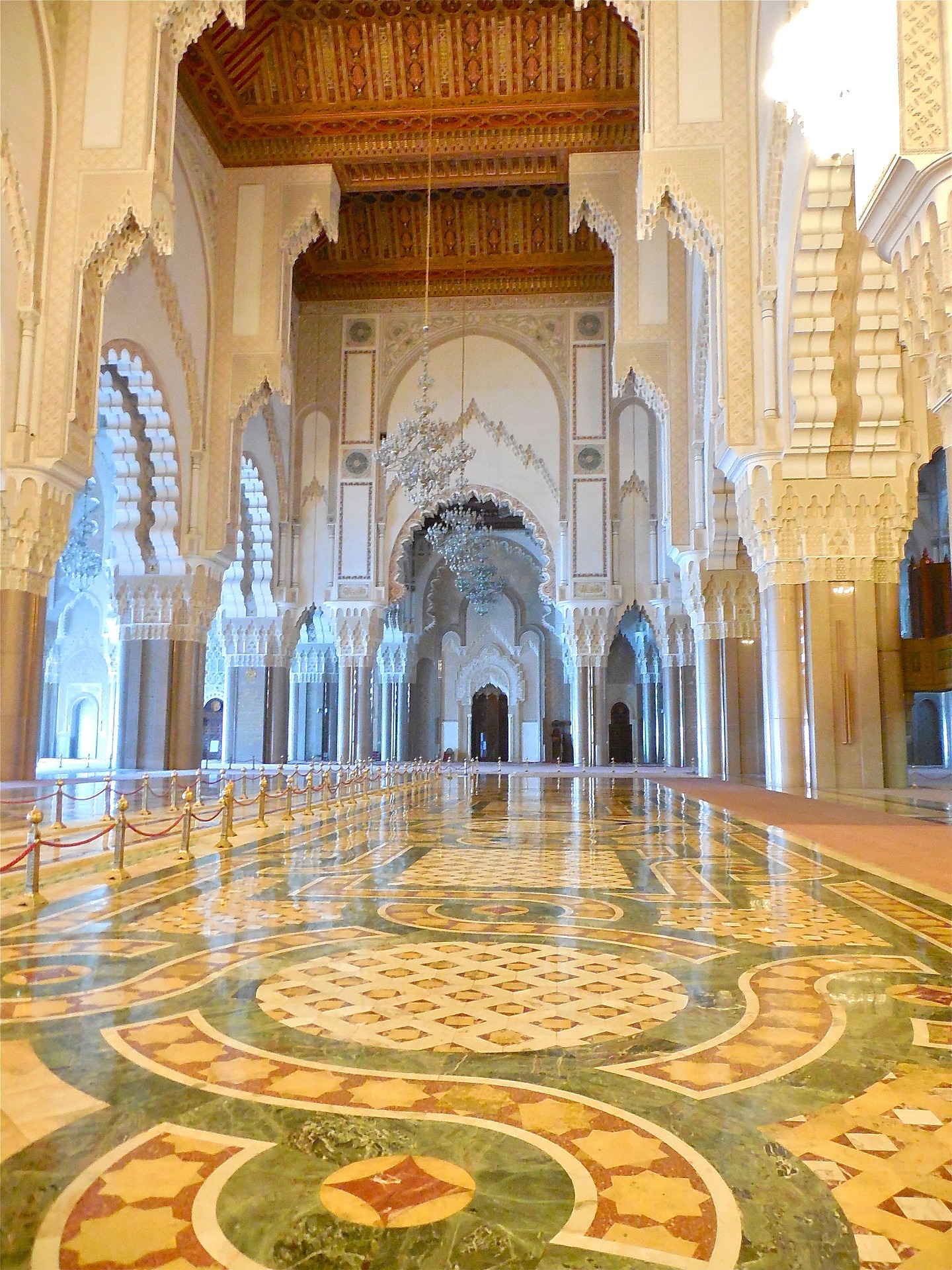 DAY 2
Casablanca to Chefchaouen
In the morning some time is spent in Casablanca.

Hassan II Mosque is most impressive with its 200-metre high minaret tower and its lavish interior with wood, marble, carved stone and gilded ceilings. Its minaret is topped with a laser, which points to Mecca, the birthplace of the prophet Muhammed; t is the tallest minaret in the world. So large is this mosque that over 100,000 people can worship at one time.

You can also visit the Old City Medina as well as the more modern Habous, built by the French in the 1930's and a good place to find fine crafts. The Habous is most pleasing blend of French and Moroccan architecture with its winding streets.

You may wish to take lunch in the famous Rick's Café (optional; not included in the price). Rick's creates the legendary film "Casablanca" and has a cool interior ambience.

Either in late morning or in early afternoon, you will travel away from the coast and head inland. Your travels take you into the dramatic Rif Mountains. High in the mountains with their many deep, water cut valleys, the journey is exciting, heading ever more into "real" Morocco. Viewing stops can be made as and when requested.

In late afternoon/early evening you arrive into the Blue City of Chefchaouen, so called because of the extensive use of blue paint on walls, doors and windows. This is a most attractive hillside settlement and is a very relaxed and peaceful place to enjoy.

Overnight in Chefchaouen.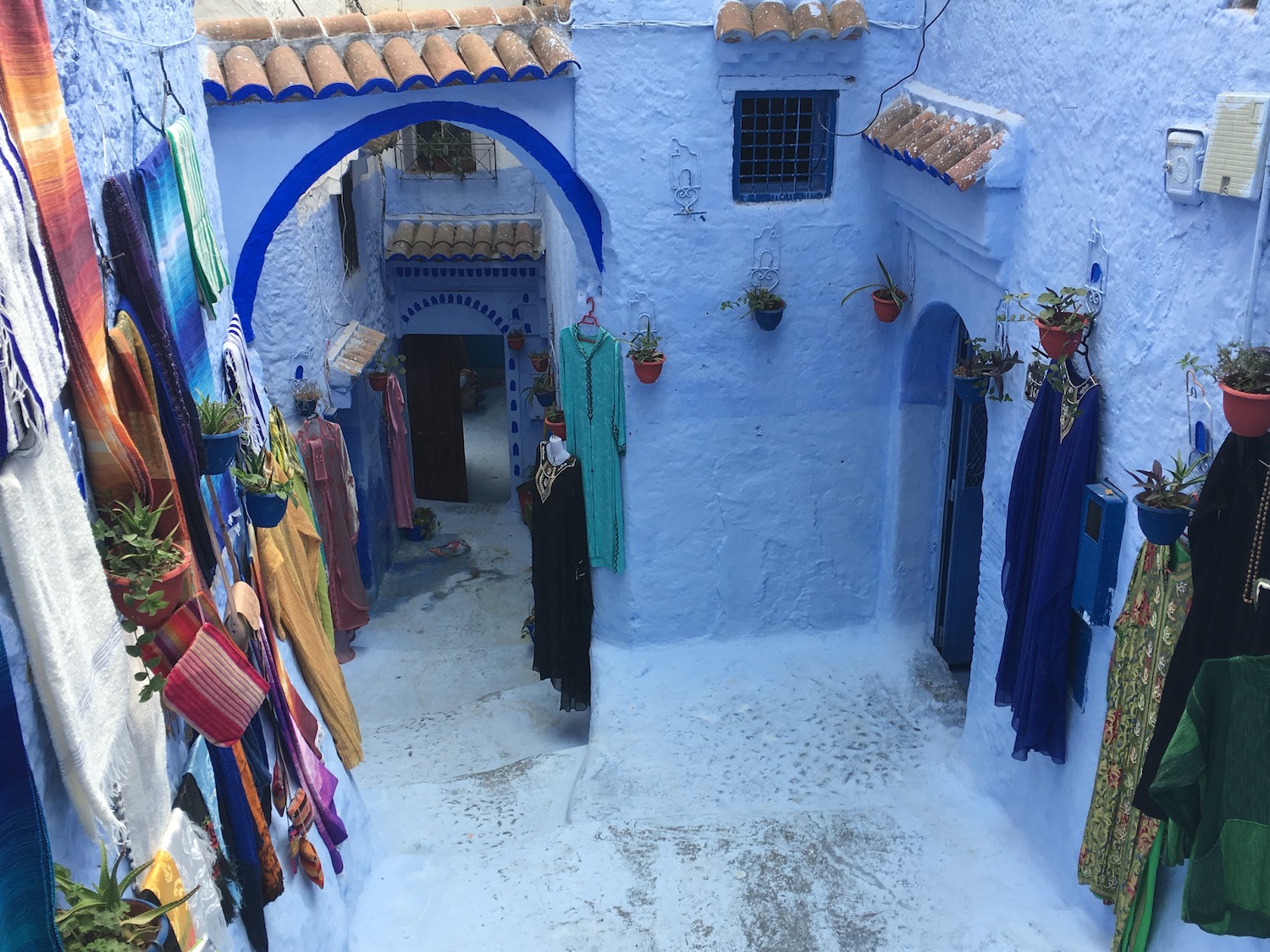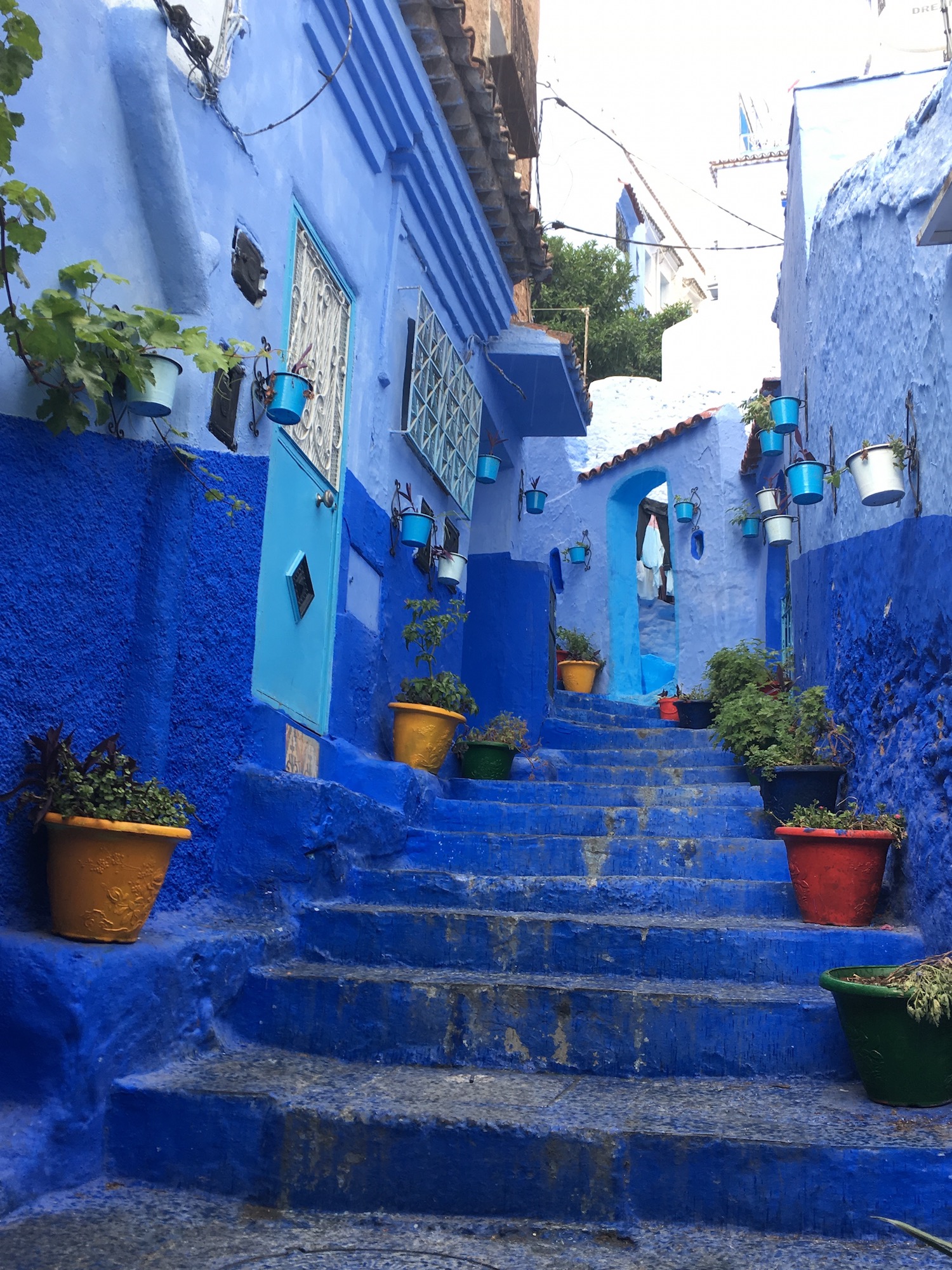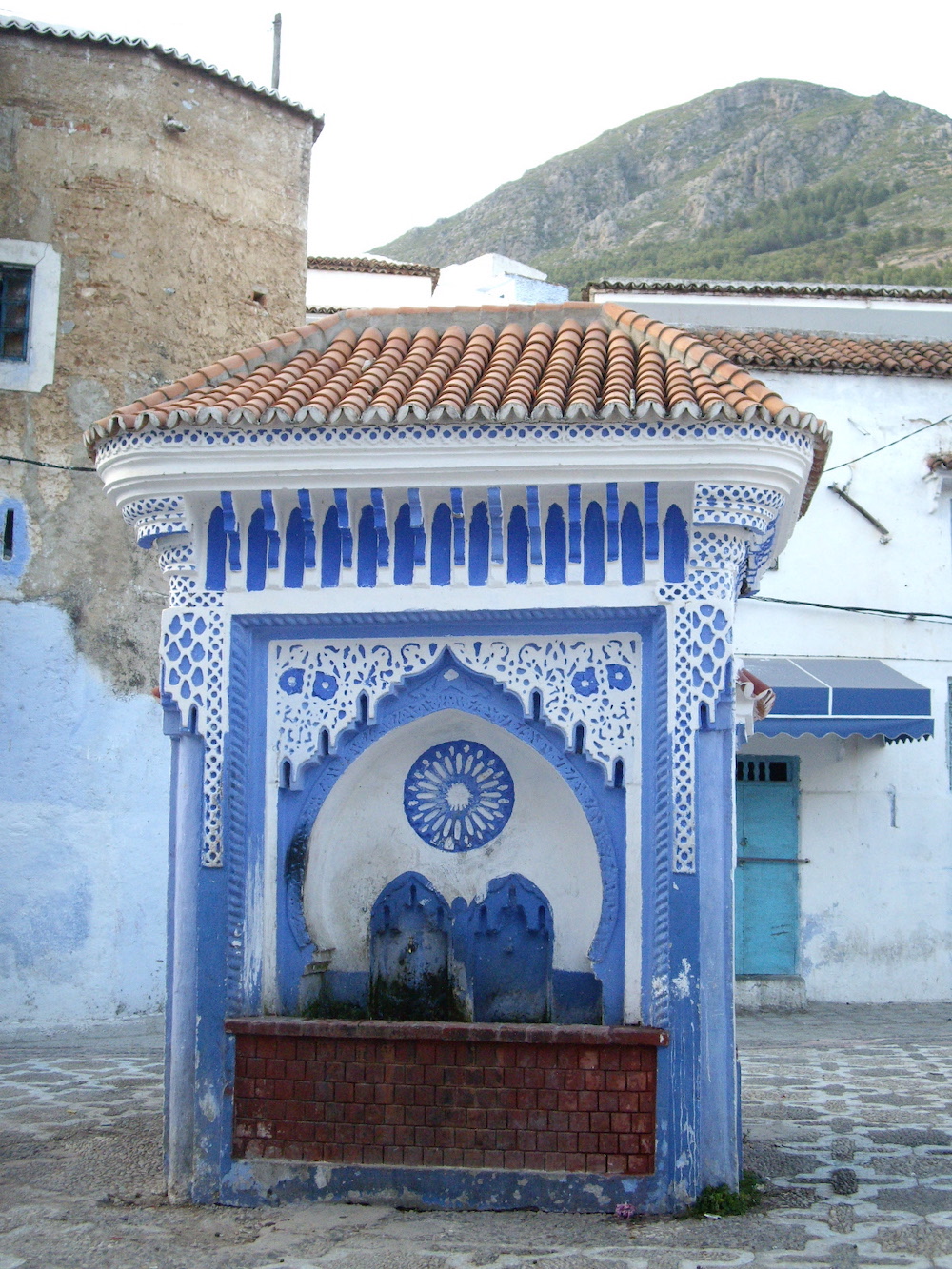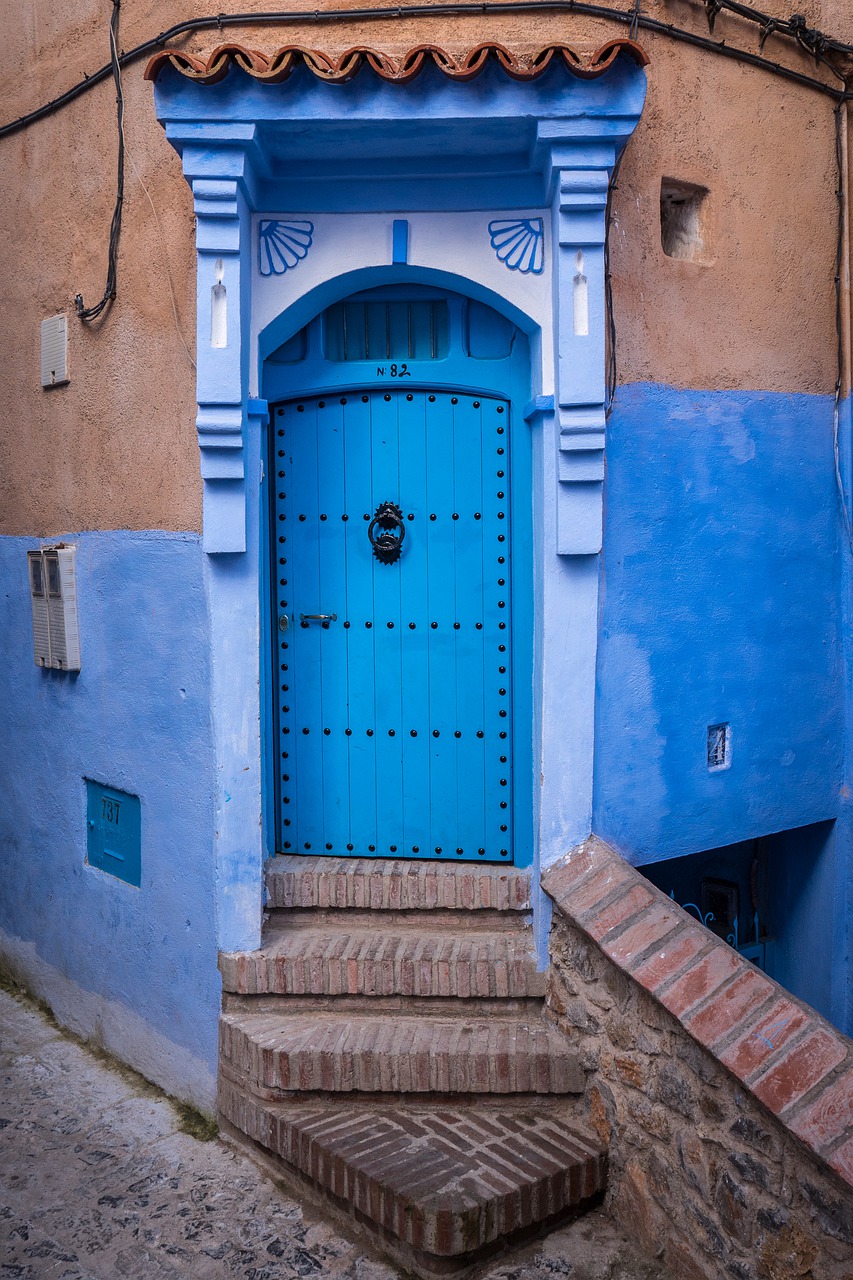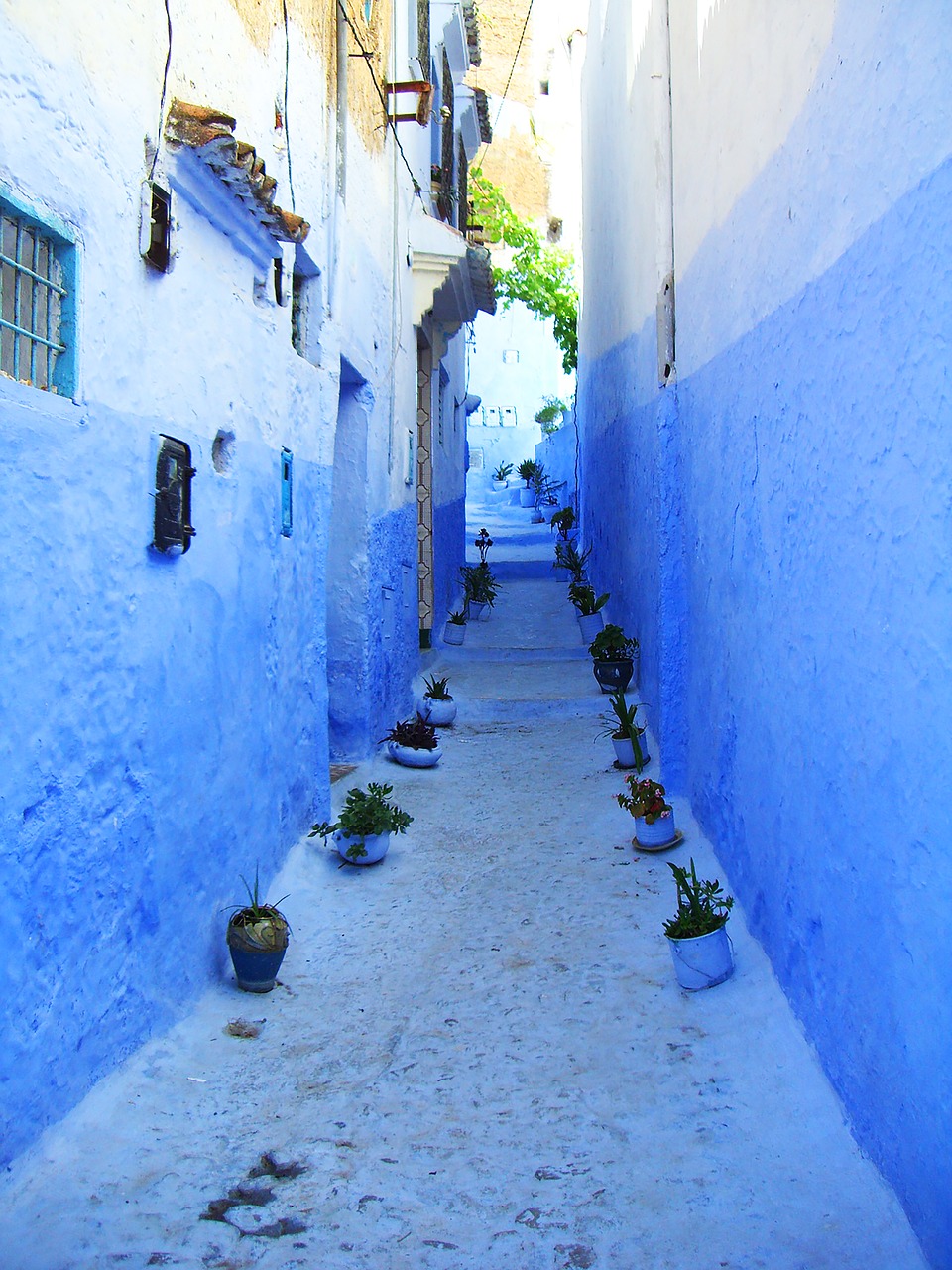 DAY 3
Chefchaouen to Fes
Chefchaouen is ideal for relaxing and "just wandering" wandering, taking in its wonderful laid-back ambience. Blue paint absolutely dominates this city; almost every doorway, wall, path and house is painted blue! House doors are often metal studded and many houses have red-tiled roofs and ornate metalwork.

Place Uta el Hammam is the old centre of the town with a grand fountain. Here the old, bustling medina has many charming, winding alleyways. Local crafts to seek out are leather, woodwork and cloth.

In late morning/early afternoon, it is time to move on. Having been in the Rif Mountains, the journey to Fes now takes you towards the Moyen Atlas Mountains. Landscapes are wonderful and captivating; all around is interest.

Be sure to ask your driver many questions en-route about what you are seeing or what you want to know about Morocco; he will be a fountain of knowledge.

Overnight in Fes.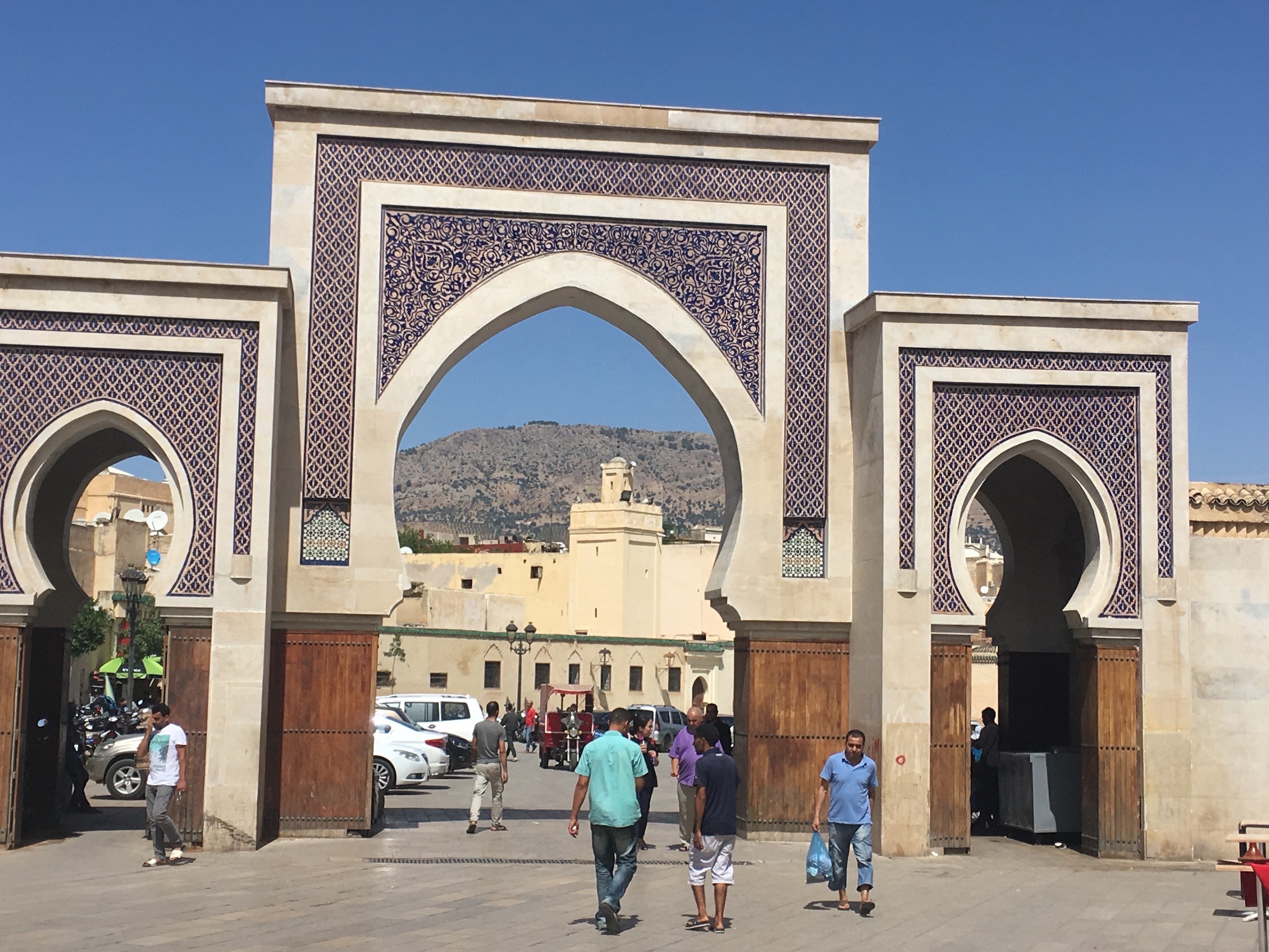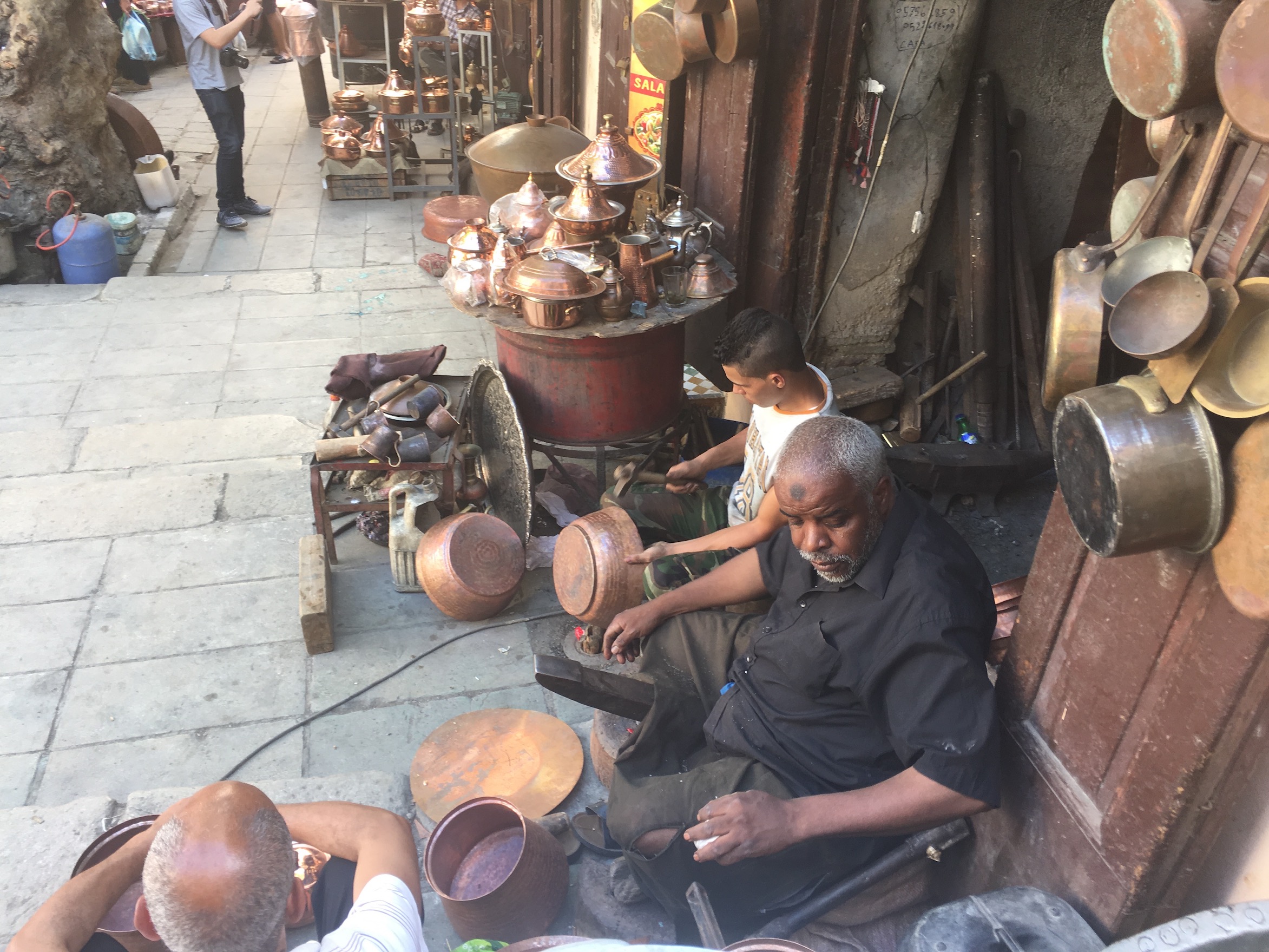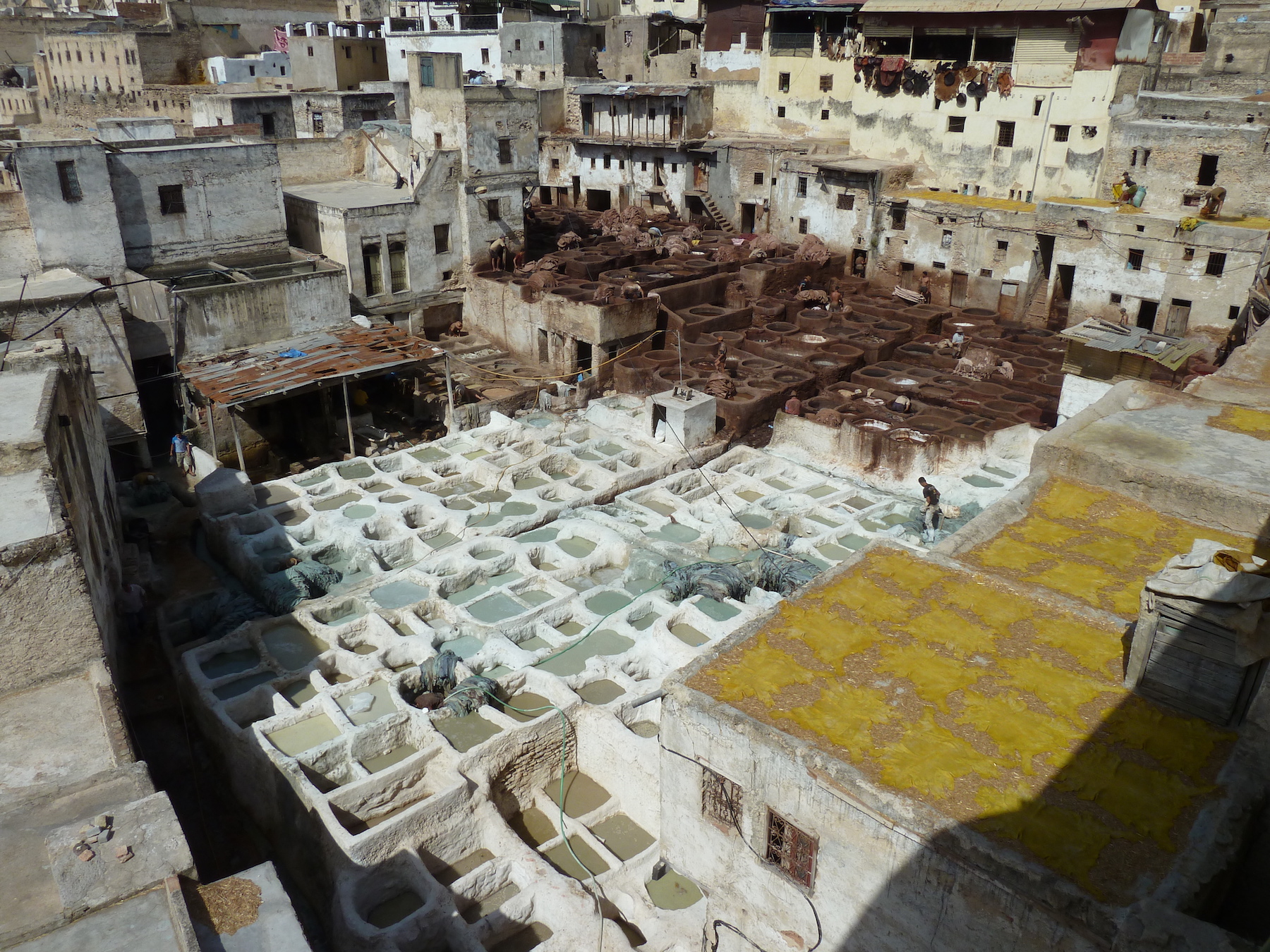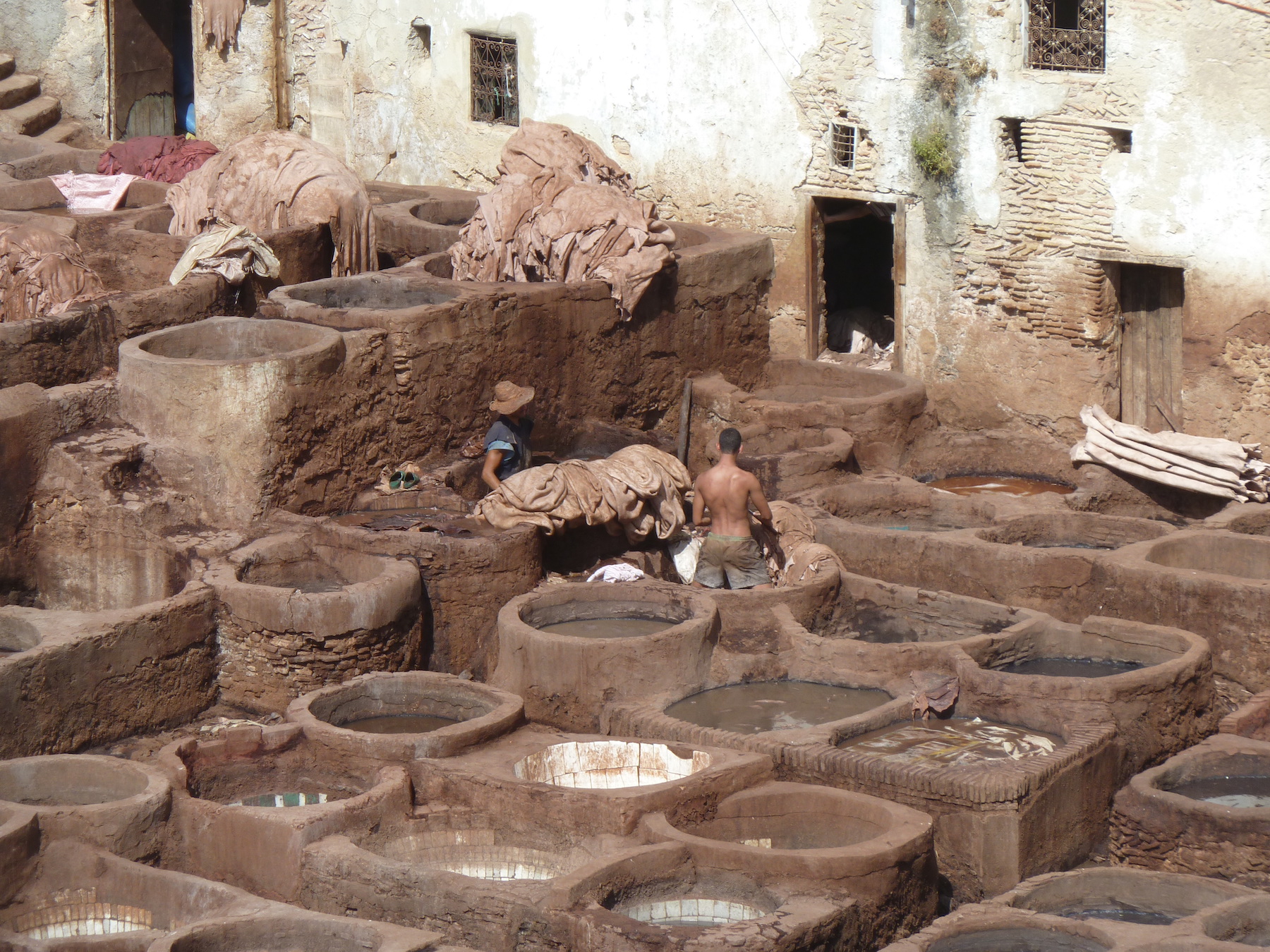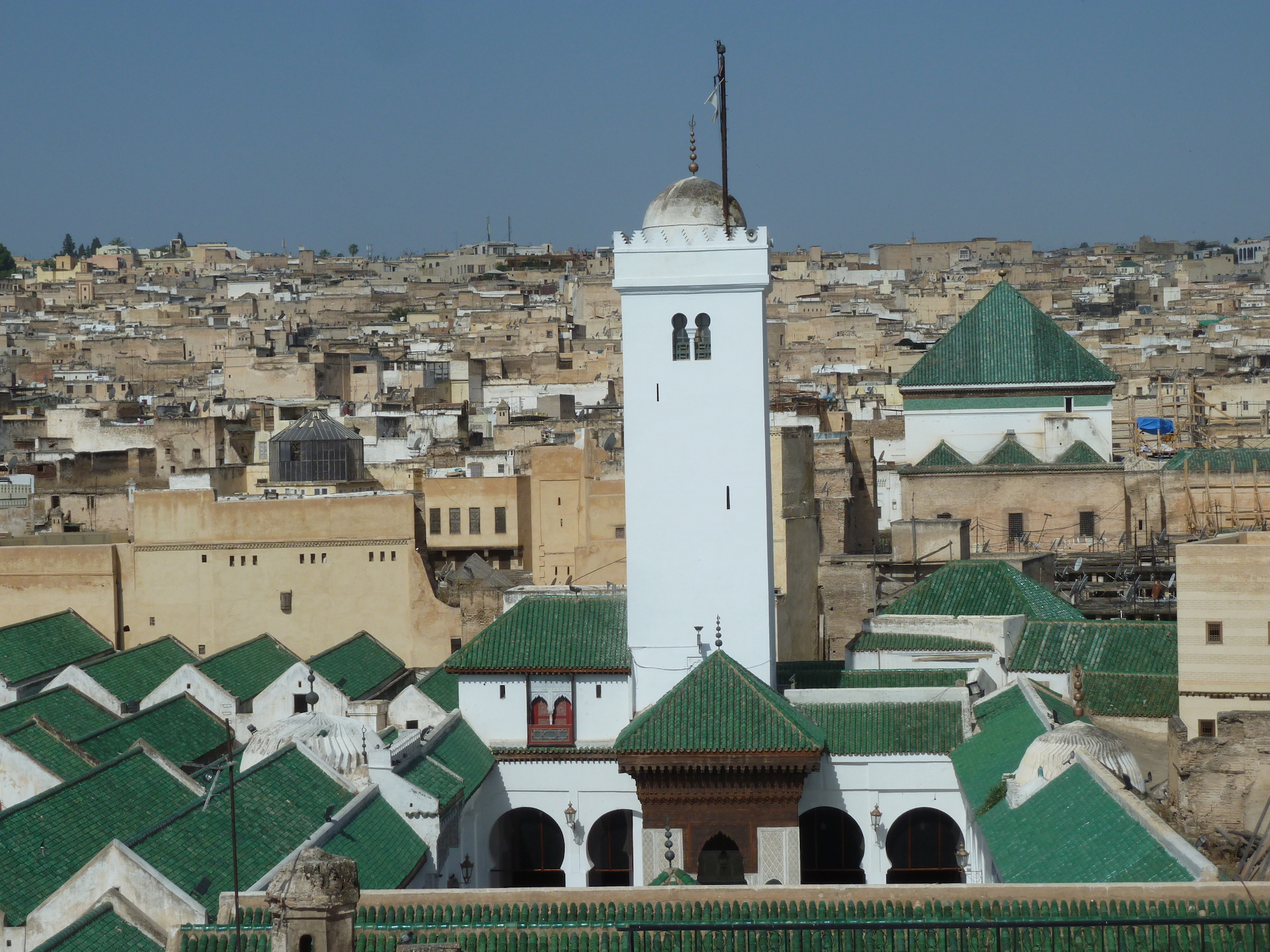 DAY 4
Exploring Fes
A Fes City Guide will be with you for ½ a day (included). Discussion will take place as to what places you particularly wish to see.

Fez's Islamic University (Al-Qarawiyyin) is regarded as the scientific capital of Morocco. The University is the oldest existing continually operating university in the world, founded in 859. It is now a World Heritage Site. The university specialises in studies of historical Islamic religious texts, sciences, Arabic linguistics and ancient Sunni law. Being the central point for religious activity in Fes, tradition has it that the mosques of Fes must first hear the call to prayer from Al-Qarawiyyin before sounding their own calls.

The Mausoleum of Moulay Ismail is a palace-tomb and the only mosque in Morocco, other the Hassan II Mosque in Casablanca, that non-Muslims are allowed to enter. The tomb is of the Sultan who made Meknès his capital in the 17th century. It was the sultan that developed Meknes into a city of grand architecture and the Mausoleum itself is no exception.

The Moulay Ismail Royal Stables (El Heri es-Souani) are close by the Mausoleum of Moulay Ismail. This massive stable was built to hold no less than 12,000 royal horses. Ismail had a great respect and admiration for horses. The stables were designed extremely well to ensure the temperatures were kept cool and that the air was constantly renewed; no expense was spared to ensure that Ismail's horses were given the best possible living conditions.

The markets of Fes El Jdid are a great place to explore, wandering hither and thither, coming across what you come across! It is a bit of a labyrinth and your senses will be heightened as you pass spice and perfume stalls, etc. Tailors offer vibrant colours of fabrics and have great sacks of dyes. Simply "people watching" is a fascinating pastime here.

The colour, clamour and activity of the famous Fez leather tanneries can be enjoyed (but have some mint to hold beneath your nose!). The Fez pottery district is similarly very interesting and the quality products are highly regarded and, be warned, very tempting!

The afternoon will be informal leisure time for you to explore Fes further or to simply relax.

Overnight in Fes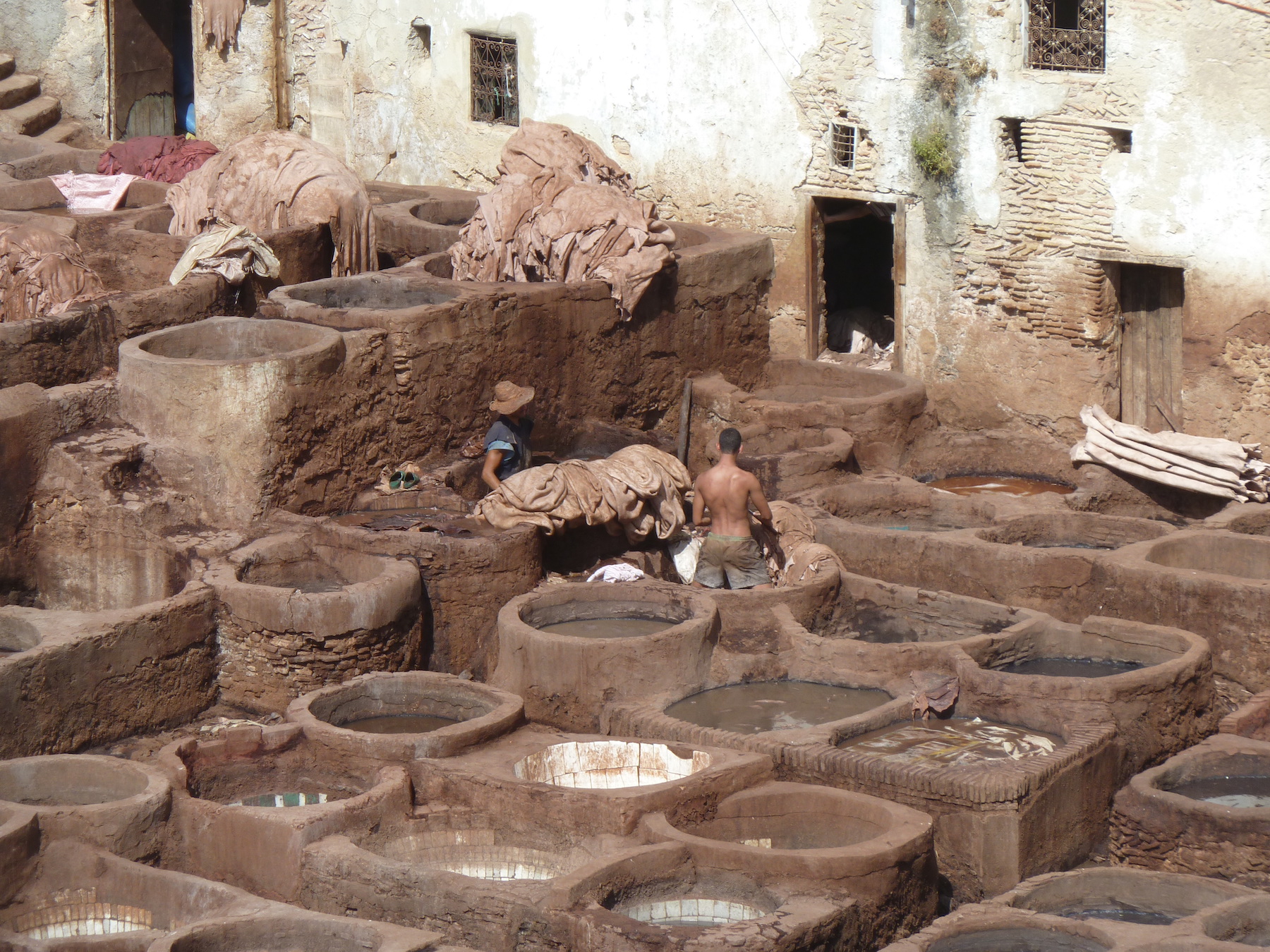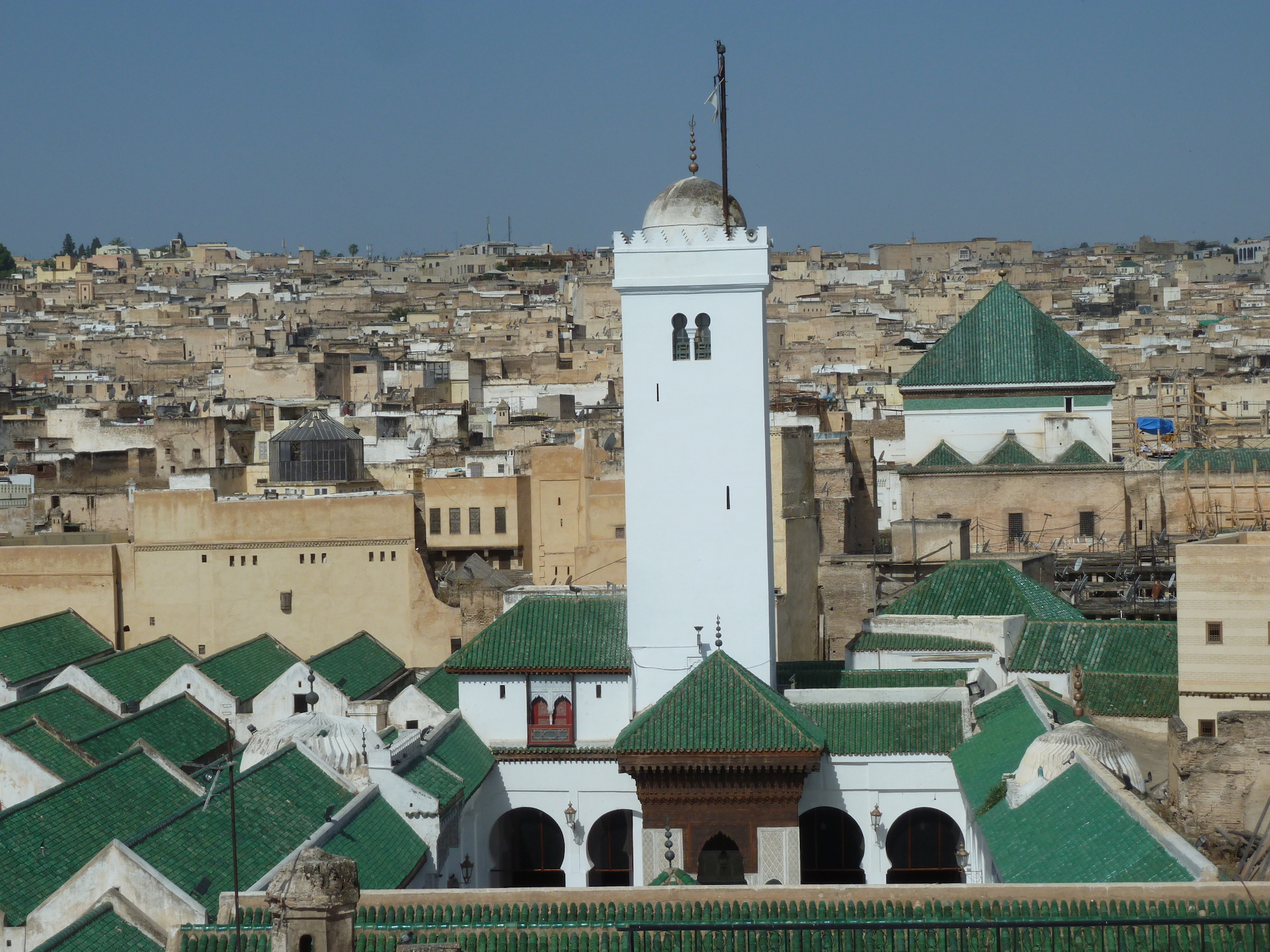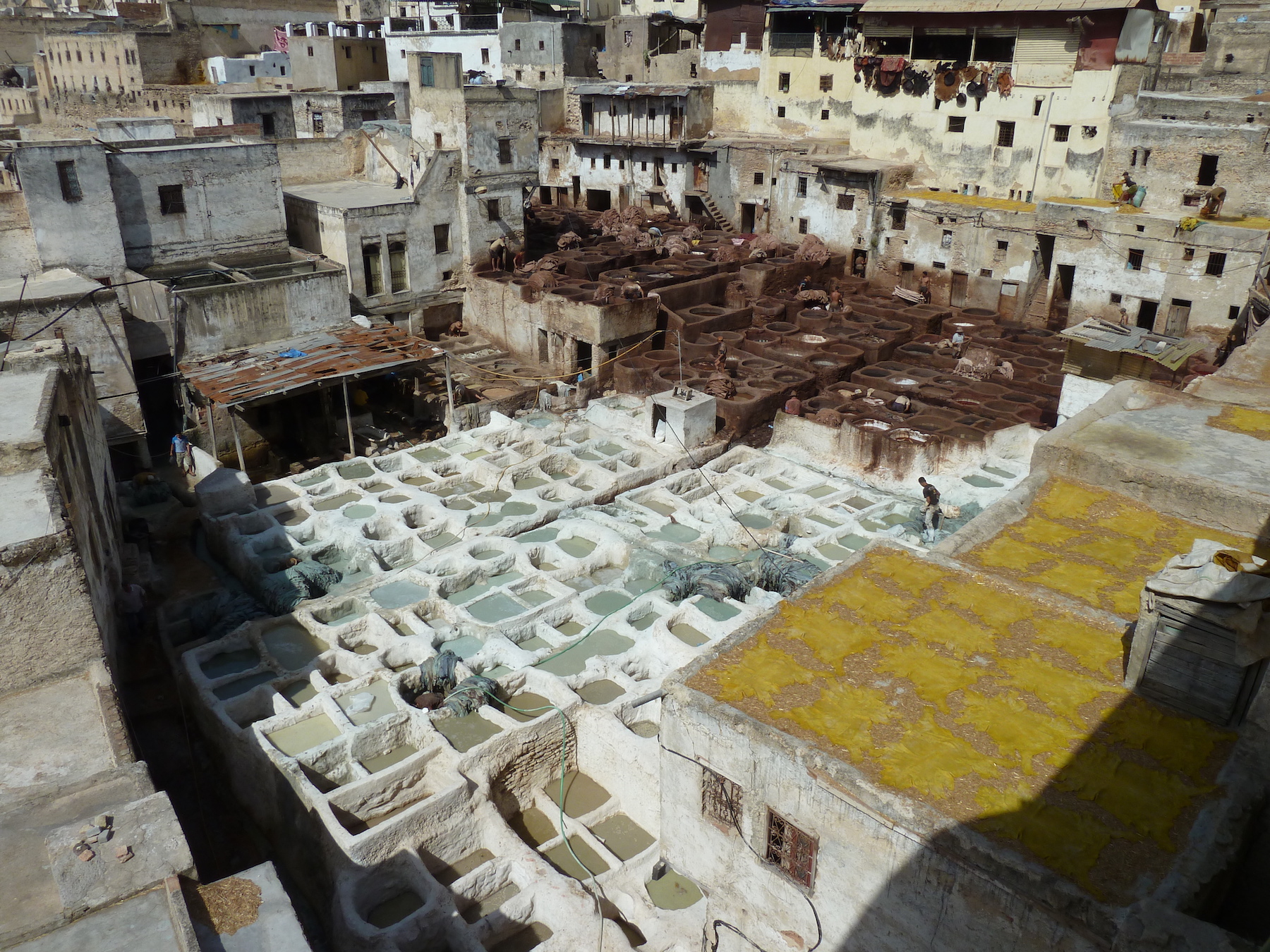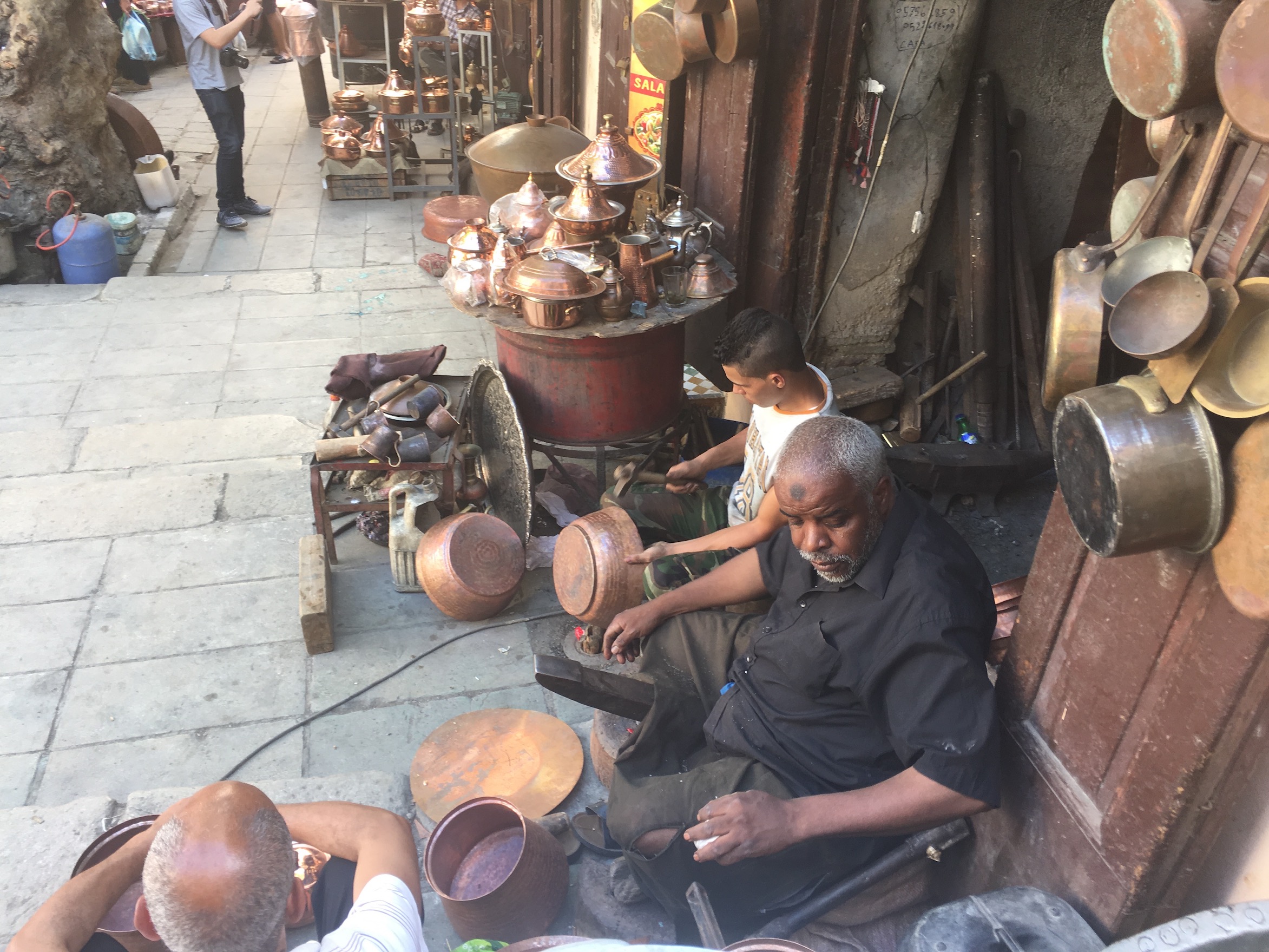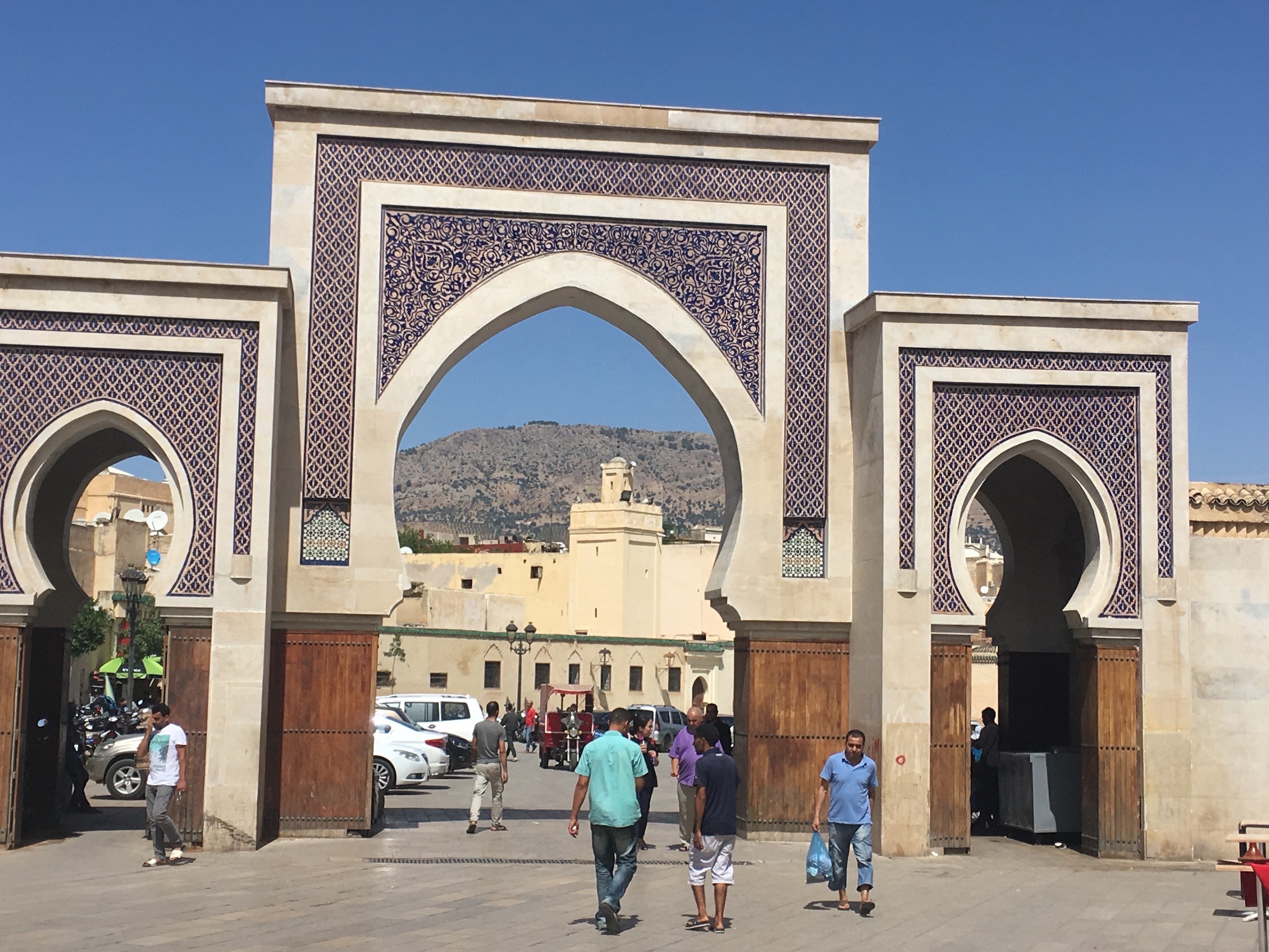 DAY 5
Fes to Merzouga
Today you travel over the Middle Atlas to the Sahara at Merzouga. There you will experience the expansive Erg Chebbi Sand Sea with its 35 sq. kms. of continuous, rolling sand dunes. However, there are several interesting towns/scenic areas to stop off at along the way.

Situated at an altitude of 1,250m is Azrou. The area is surrounded by mountains covered in oak and cedar trees. The relatively high rainfall in the mountains here allow for this abundant forest growth. Some of the trees are more than 400 years old. Moroccan cedars can grow to heights of close to 200 feet (60m). These trees grow at altitudes of between 1,200m and 2,800m.

Azrou is an important market centre of trading for the Berber villages. The region is known for its cherry trees, apple trees and fish farms. Within the Azrou cedar forest, you may well see some macaque monkeys. A protected species, their numbers are healthy. They are numerous but some patience is needed to spot them (but well worth it, to see wildlife in their natural habitat). Birds too are present such as woodpeckers, owls and eagles.

After the town of Azrou, you travel up and over the Col du Zad pass (2,178m); more panoramas to savour. Midelt, "the apple city", is next. Midelt is a well-doing settlement, with the River Moulouya, allowing orchard fruits to grow in abundance in the semi-desert. Midelt today serves as the commercial centre for both the region's agriculture as well as for mining (especially gypsum and lead).

Travelling on, you will see many fortified houses known as "ksars". Merchants built them to protect their precious products and items such as gold, salt, and spices from looting.

A major highlight of today are the Ziz Gorges. More spectacular scenery awaits, the result of the action of the River Ziz. It is quite a journey into the valley. The route begins at the Legionnaire's Tunnel, built by French in their colonial times (the 1930s). Then prepare for sheer drops and many hairpin bends! But the route offers superb views and is well worth it. The Ziz gorges end at Hassan Addakil dam and reservoir. Amongst the thin strip of date palmeries lining the Ziz valley floor, the kasbah of Ifri is a highlight.

Just before Erfoud, you will begin to see early signs of the Sahara sand dunes. The dunes are never still and they move depending upon the wind's speed and direction. This can often lead to sand dunes encroaching over-farmed land, roads, and even buildings. You can also see an ancient method of water "mining" here, an ingenious way to transfer water to farmland before modern pumps.

Along the way, you'll notice nomadic shepherds and some tents in this area. Sometimes it is possible for a visit to enjoy tea and meet one of the local nomadic Berber families.

Erfoud is a busy, lively market town, known for its date festival and famous for its fossil mining and artisan factories. En-route, you can see hillside mines where large rocks are taken from the earth. A stop can be made at a local artisan workshop where you can learn about the fossils found in the area and to see the full process of how the fossil-rich rock is transformed into beautiful objects, large and small.

Soon you will see the sand dunes of the Erg Chebbi sand sea in the distance. Erg Chebbi is an extensive area covering 35 square kilometres. Some dunes rise to over 200m and their colour changes depending on the time of day and are especially enriching just before sunset.

Close to Merzouga, you prepare for a camel ride through the dunes (included; optional) to view the sunset. Having ridden some distance, you climb up the nearest sand dune on foot to watch the colourful display as the sun sets; a most magical moment.

After sunset and as darkness quickly ensues, it is time to return to camp for dinner and a night by the campfire enjoying traditional Berber music from the locals. Before heading to bed, take a look at the night sky; the star show can be incredible in this area of minimal light pollution.

Sleeping in your Berber tent, amongst the sand dunes of the Erg Chebbi sand sea, has to be a highlight of your Moroccan Most Fabulous Tour.

Overnight in Bedouin Camp, Erg Chebbi (in the Sahara)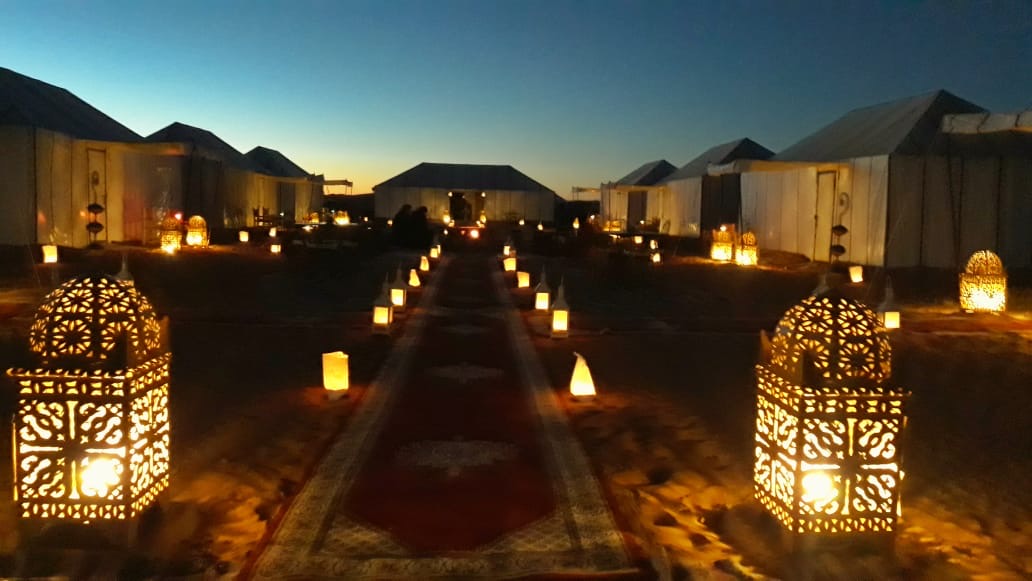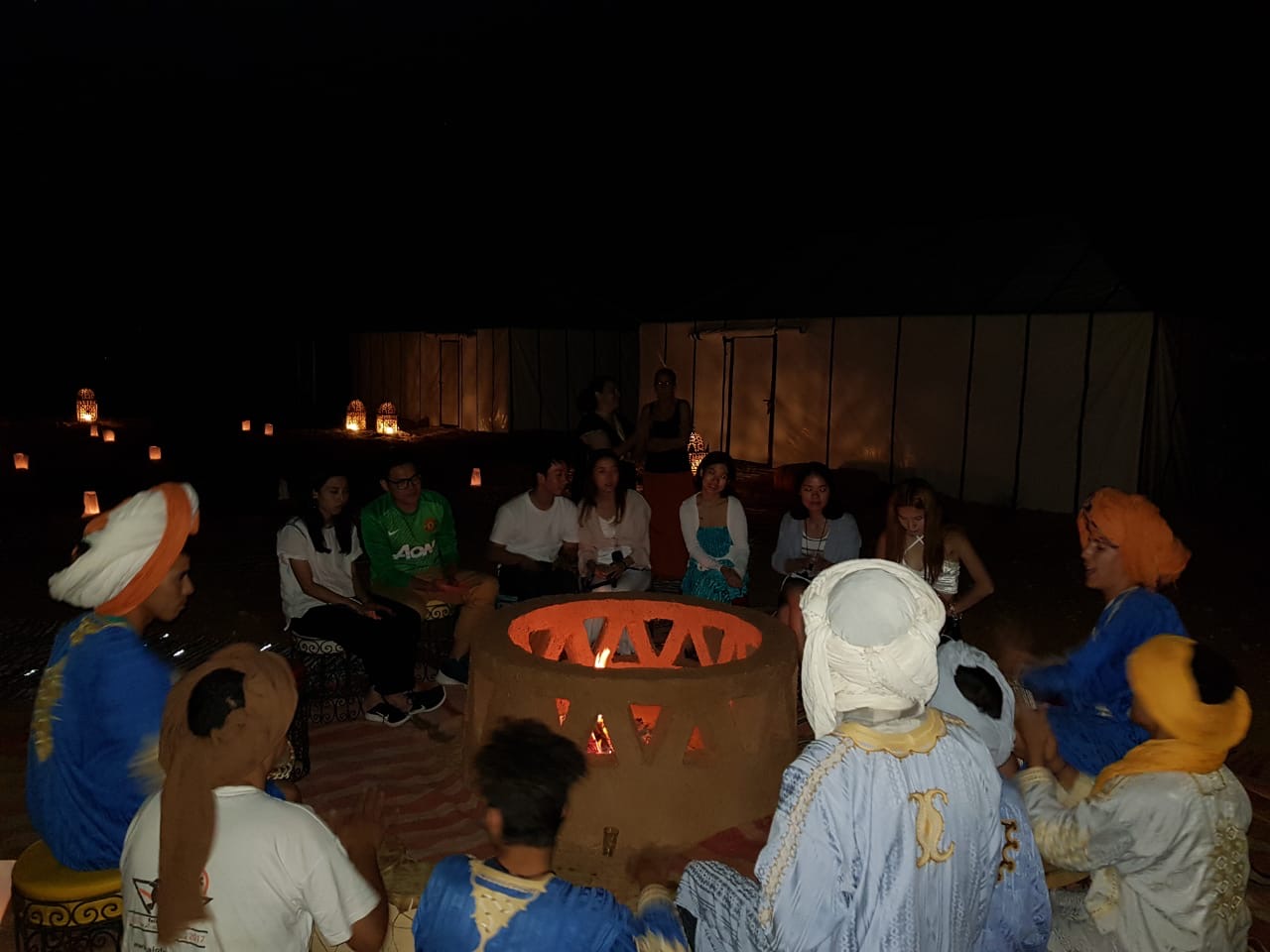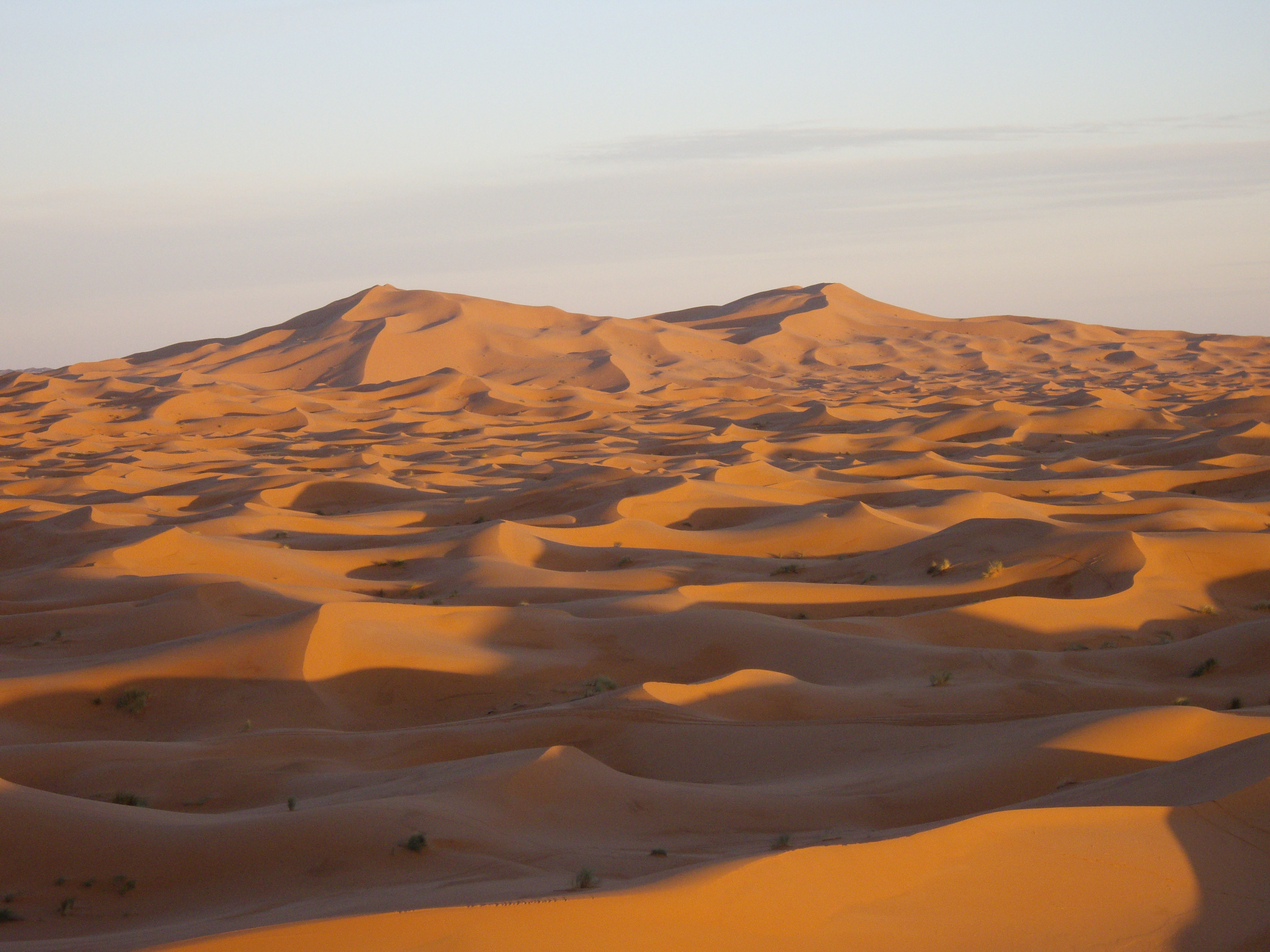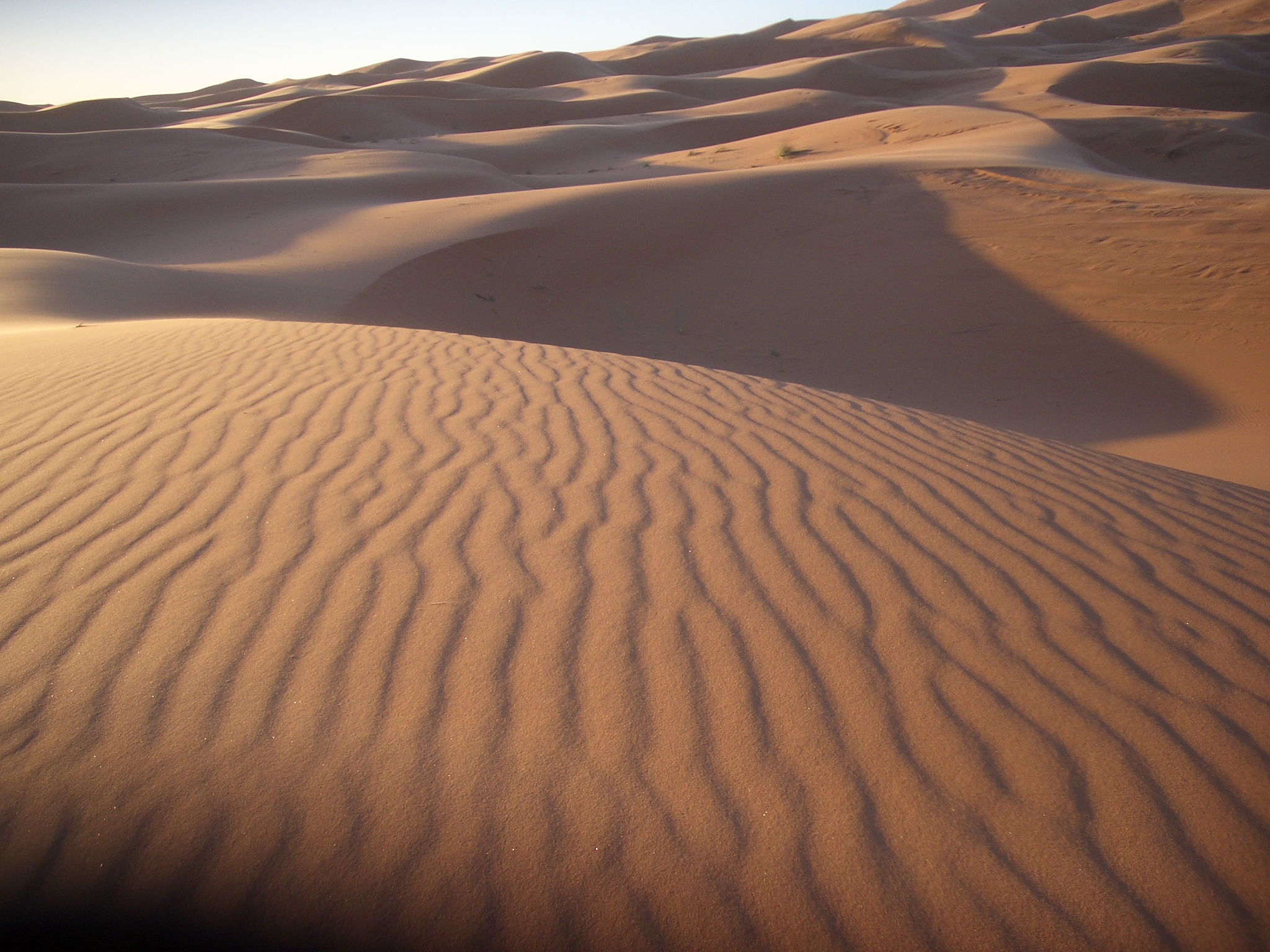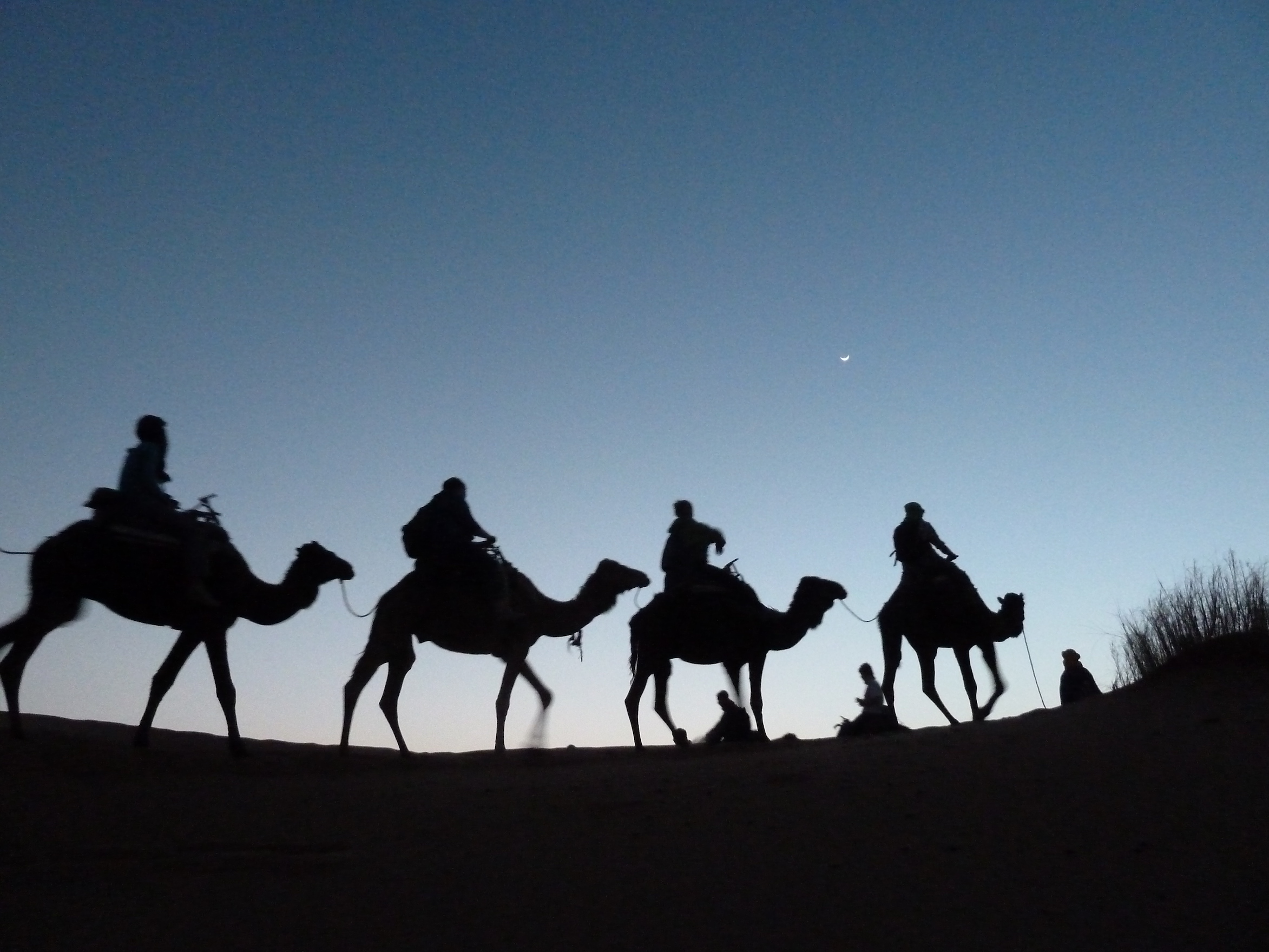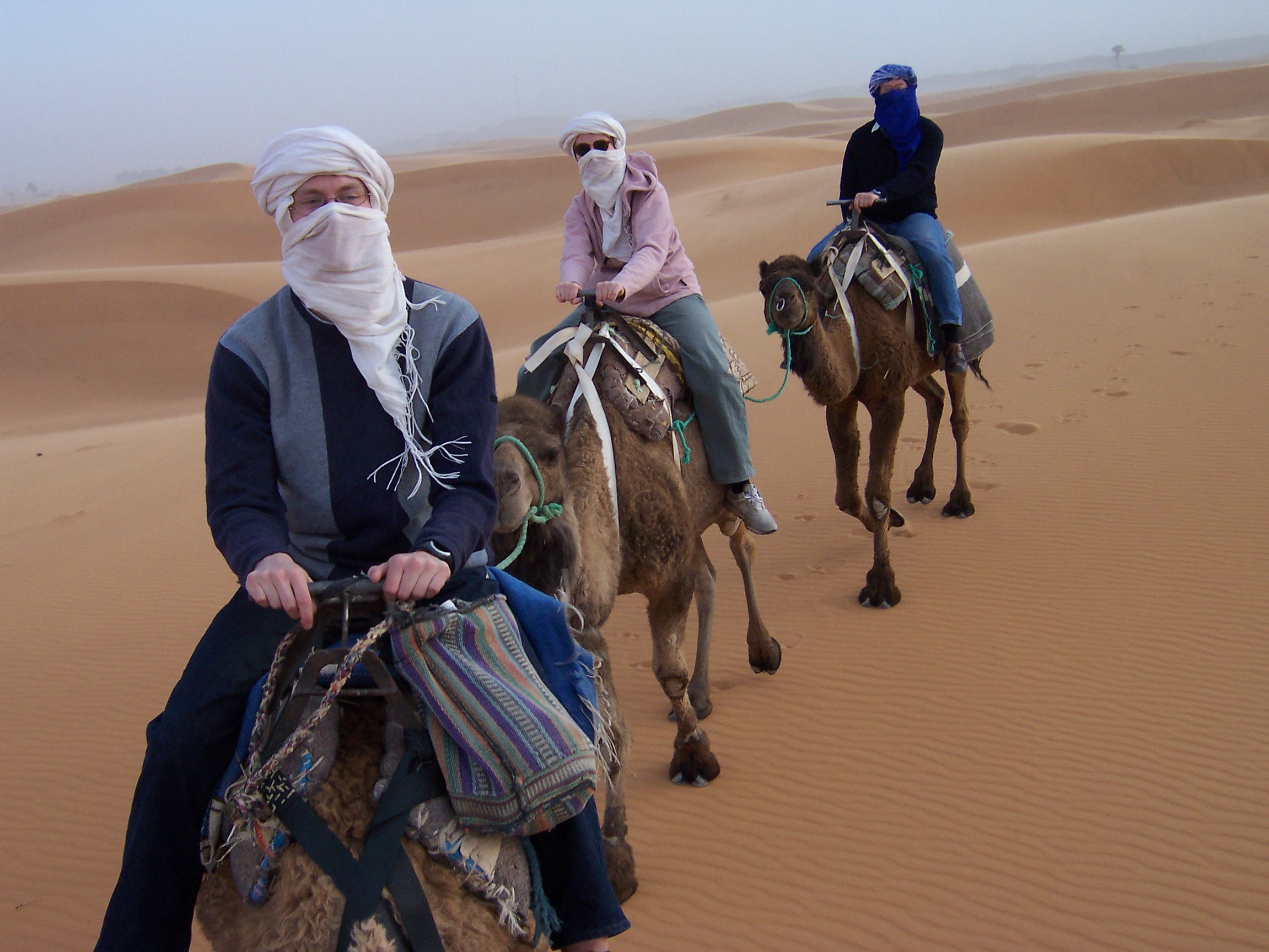 DAY 6
Todra Gorge & Valley of a Thousand Kasbahs
Leaving the Sahara, you'll head to Boumalne Dades via Rissani, Tinerhir and the Todra Gorge today.

On approaching Todra, the desert landscape displays very impressive buttes, mesas, and plateaux. Many dry river beds are seen, river beds that come alive with thunderous power during flash floods from the occasional storms that occur here.

From a great vantage point, overlooking the Todra valley, you can view raditional settlements that cling to slopes's sides, high above the valley floor. The valley floor is covered in densely packed palmeries. Dates are a very high value crop but their continued success depends upon the water from the Todra River.

Taking a side road from close to Tinerhir, into the Todra Gorge area is wonderful. The road twists and turns with fantastic views throughout the journey. At 300 metres deep, the Todra Gorge has been cut by into the red stained limestone rock by the Todra River. It is a splendid sight and offers an easy and most enjoyable walk through it.

Boumalne Dades, a town at the mouth of the Dades Valley and an important bridging point across the river and market and trading town.

Overnight in Boumalne Dades.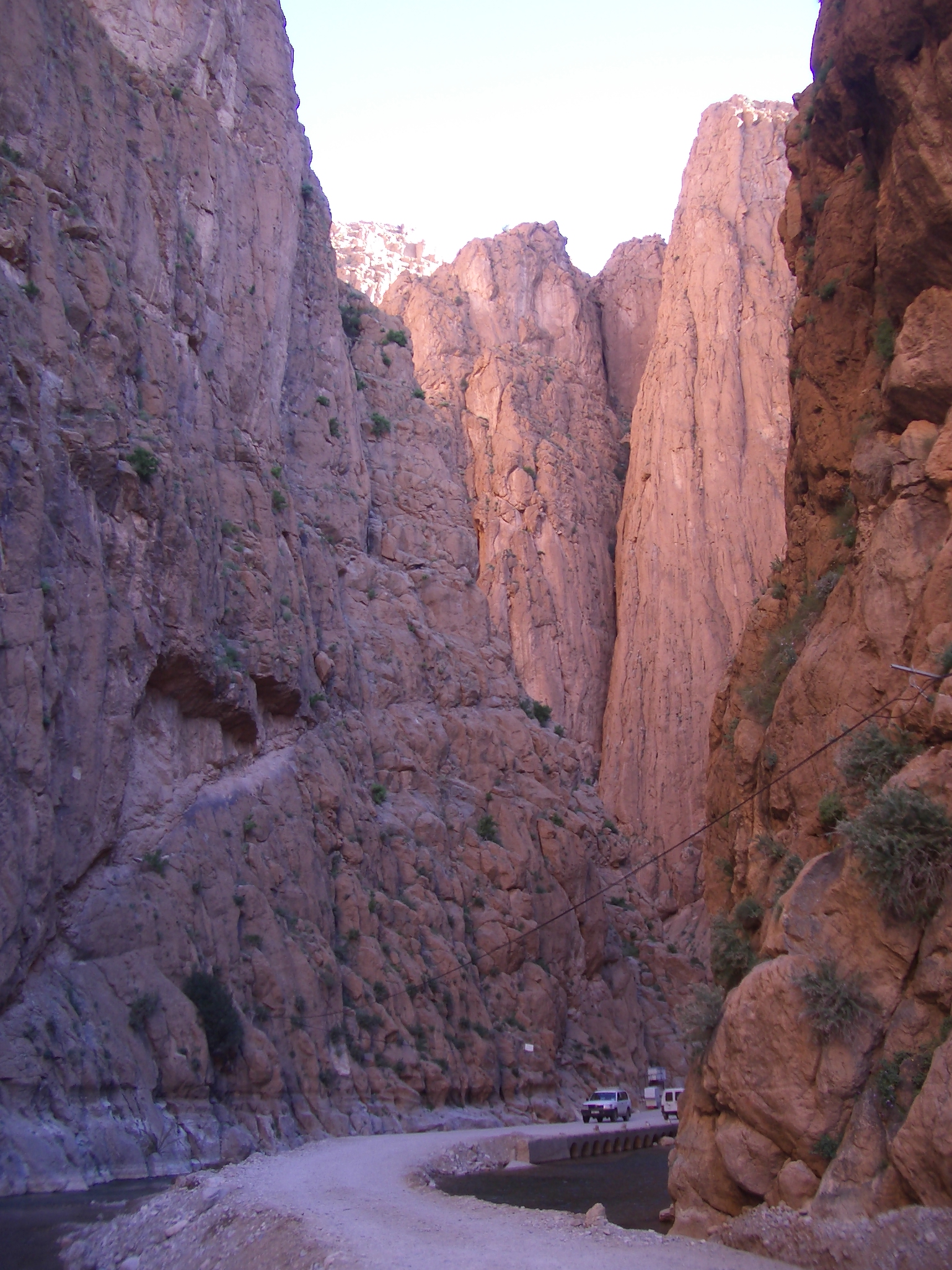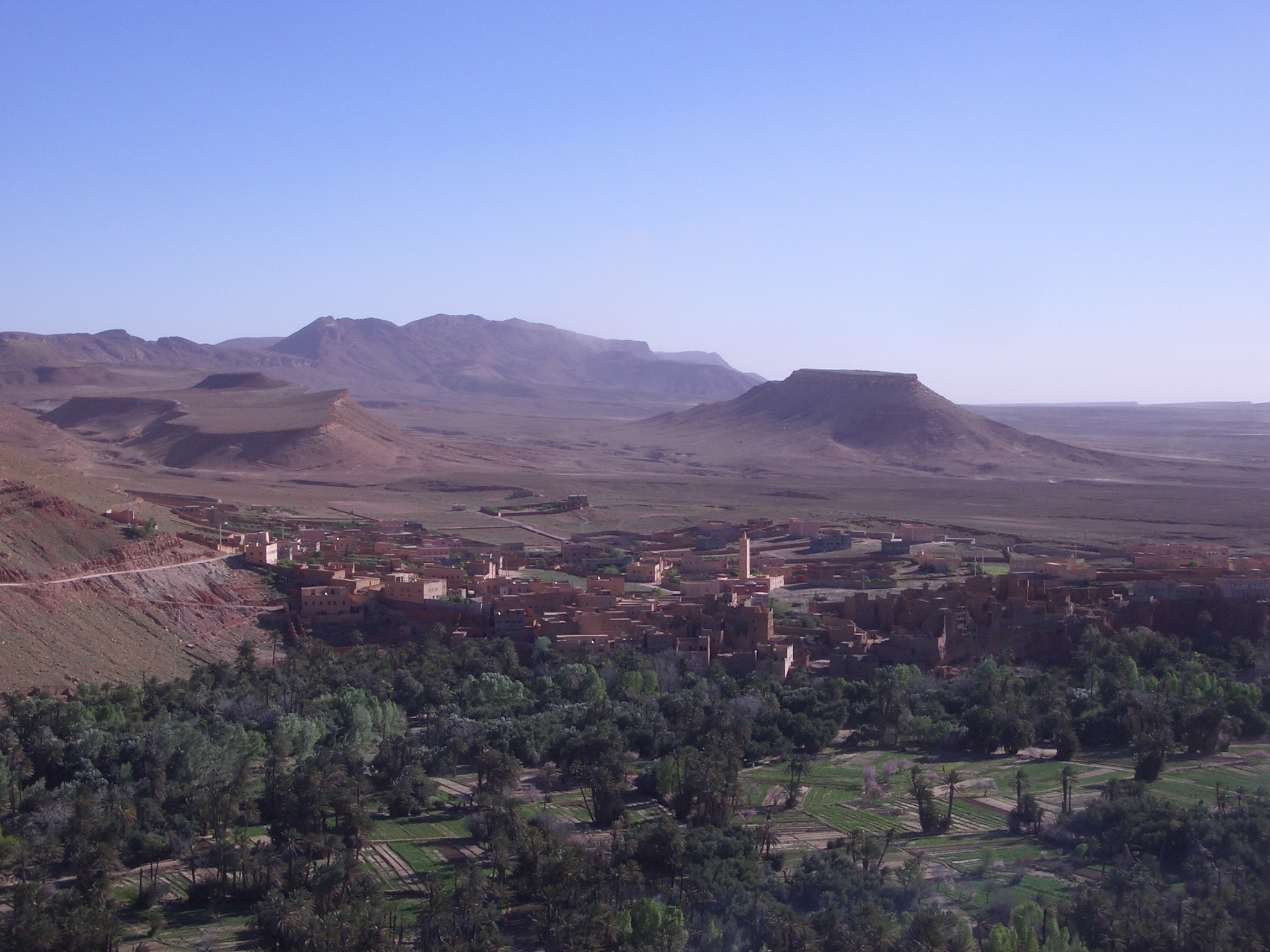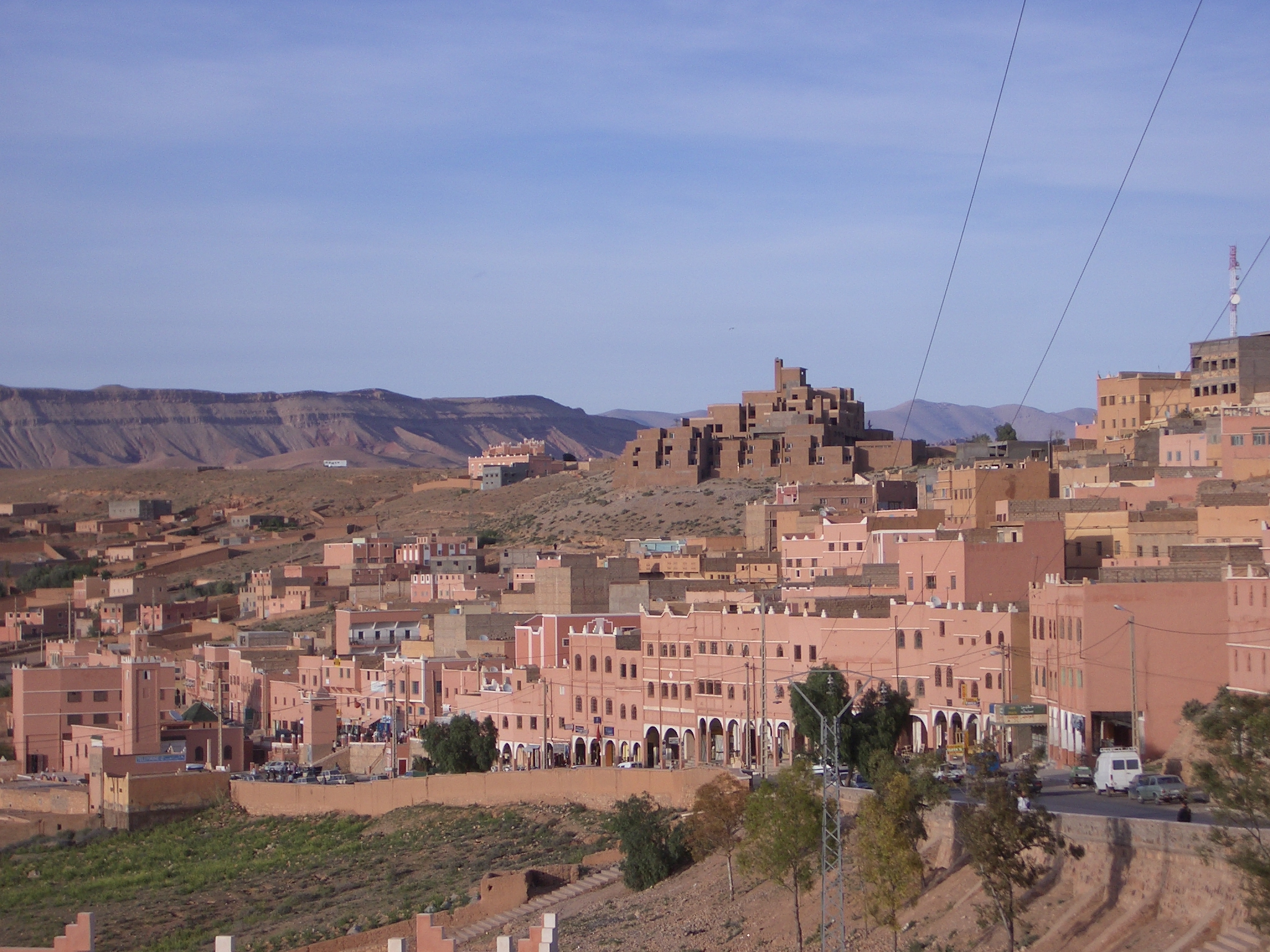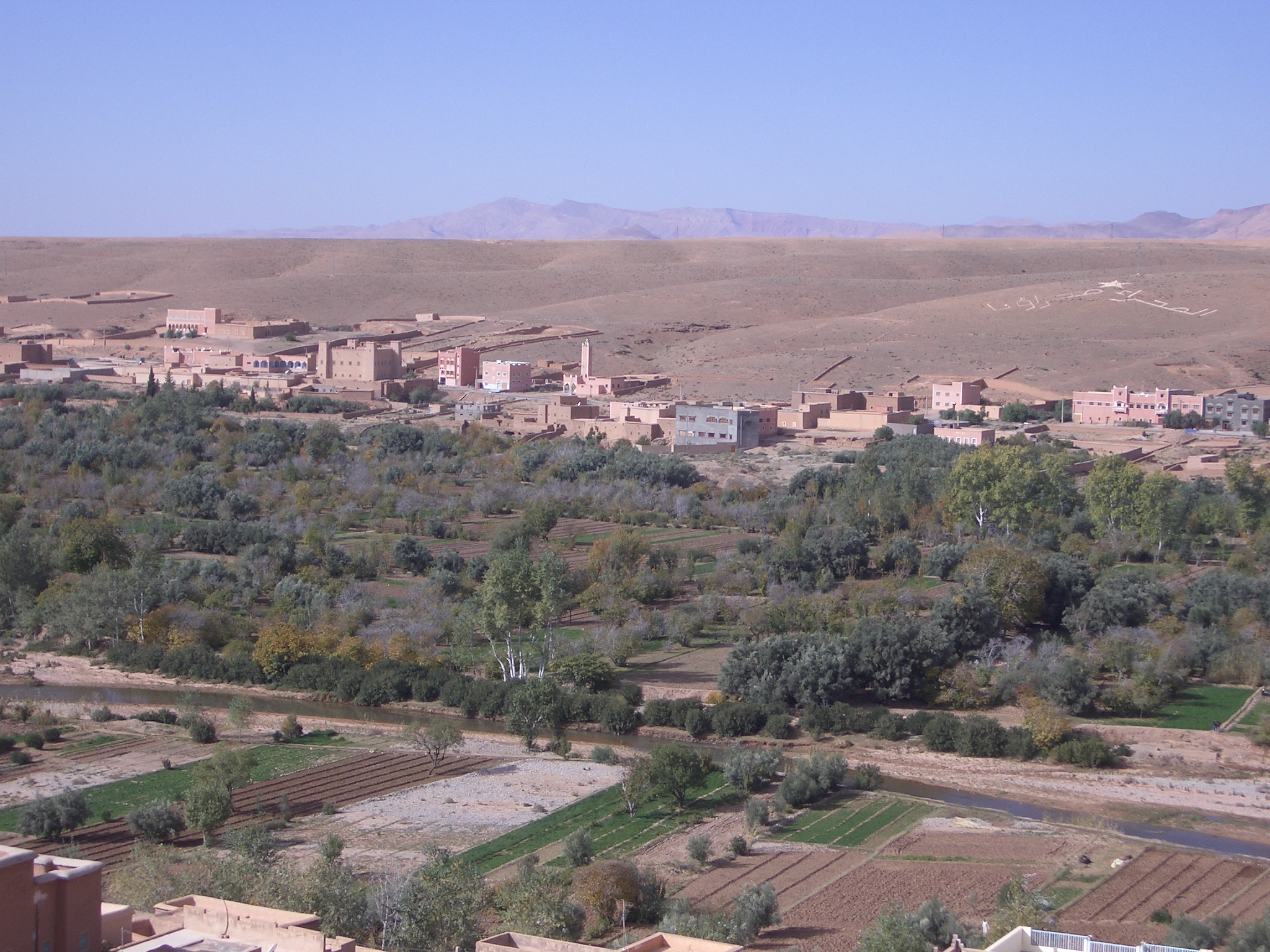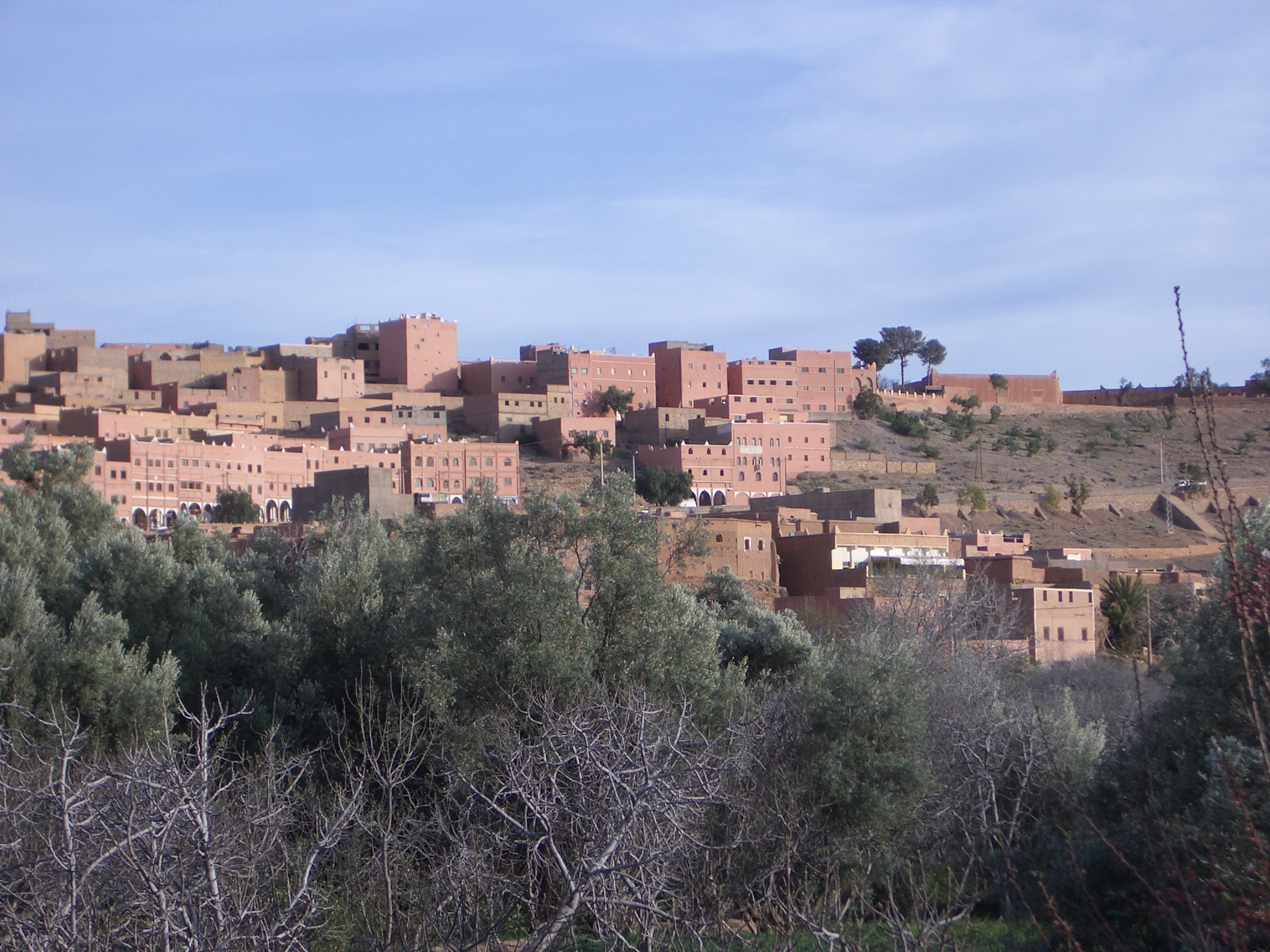 DAY 7
Into the Dades Gorge and on to Ouarzazate
Towards the High Atlas, north from Boumalne Dades, lies the Dades Valley and its Gorge. Today's trip takes you well off the beaten track and into a wonderful gorge and mountain landscape.

Weird rock formations are everywhere, tilted layers of rock that were once the bottom of an ancient ocean have now been deeply incised by the action of rivers. Loopy meanders are seen, deeply cut into the uprising mountain chain.

Look out for the "Monkey Fingers" rocks too, sandstone that has been sculpted over time by sand-laden winds into very convincing "digits"!

After visiting Dades Gorge, you will take a piste road (unsurfaced) that leads to Bouteghrar village. The scenery is fabulous; a stop at a Berber troglodyte (cave dwelling) family is an exciting inclusion. If they are home, you can see inside their cave and drink some tea with them. Such people like a lifestyle that connects them still to nature with the annual cycles of their sheep and goats.

On reaching El Kelaa McGouna, you will see intensely cultivated plots of farmland that are bordered by rose bushes. The rose petals are used in the cosmetic industry to make rose water and rose oil, lotions and soaps. In May, a Rose Festival takes place here, celebrating the year's production.

You can make a quick stop at a rose collective to see the process of converting the petals into the water and oil, and sample some of the products.

Now travelling along the Valley of a Thousand Kasbahs, in the shadow of the High Atlas, you'll notice the old kasbahs and the many small towns of this area where you'll see various farming activities, many still using traditional methods.

The Valley of a Thousand Kasbahs is an indication of this area's once mportantance as a trade route. The kasbahs were the stronghold forts of the chiefs of an area. They gathered tithes as well as providing safe passage for those who ventured through their lands.

Heading ever westwards, towards Ouarzazate, there is the very important reservoir of El Mansour. It provides water for domestic use, farming, and to generate hydro-electricity. Also here is a major and very important recent solar energy plant built on a massive scale (but, other than its sign, off limits to view by travellers).

Ouarzazate (the "Peaceful City") is an important route centre and transit point. The town was made popular by the movie industry; you have an option to tour one of the two movie studios (Atlas Corporation Studios or CLA Studios; not included in your tour's cost). The nearby regions have been featured in many movies, portraying landscapes all over the desert, Africa, and the middle east. Some popular film credits include Lawrence of Arabia, Gladiator, Prometheus and episodes of Game of Thrones.

Overnight Ouarzazate.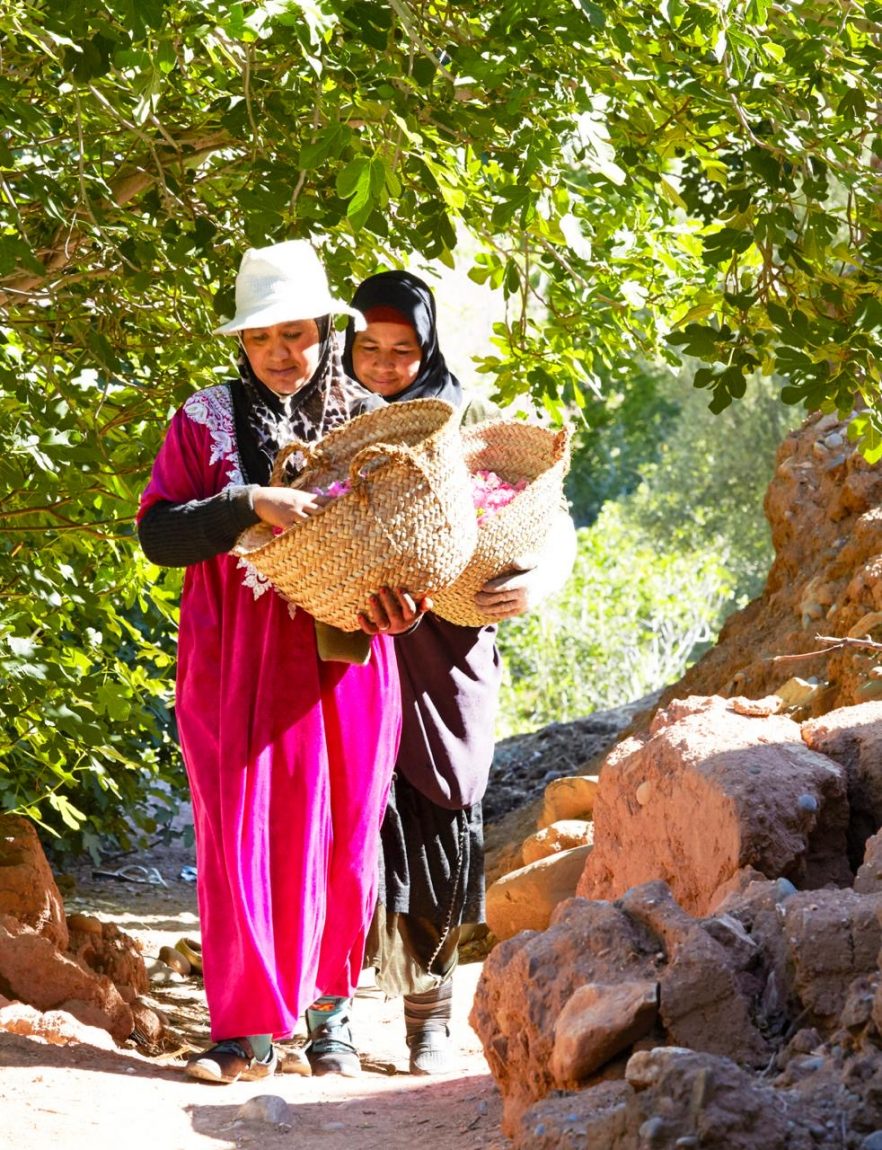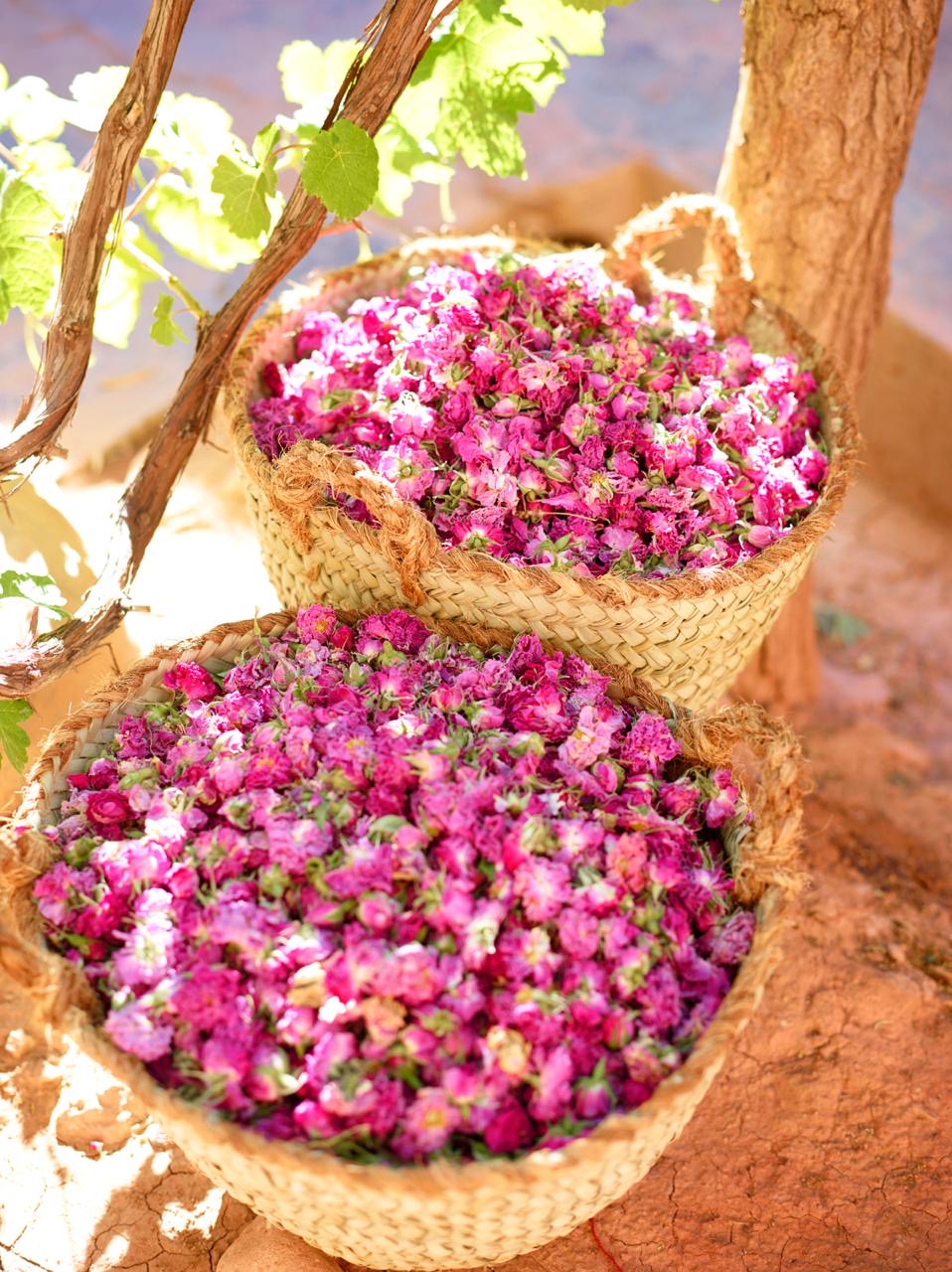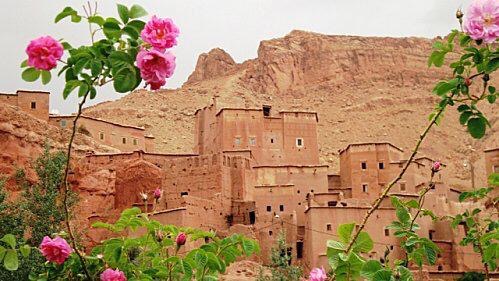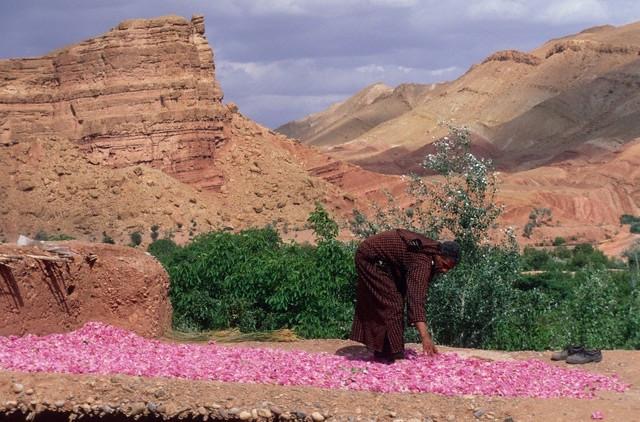 DAY 8
Ait Benhaddou & Tizi-n-Tichka Pass to Marrakech
Dating from the 11th century, Aït Benhaddou is the most famous Kasbah in Morocco and is now a UNESCO World Heritage Site, accreditation that protects and conserves it for the future.

Aït Benhaddou was an important part of the ancient trade route over the High Atlas between Marrakech, Ouarzazate, and the Sahara. Aït Benhaddou is an example of a fortified village which makes up the finest example of Moroccan earthen clay (pies mud) architecture that still stands today.

The fortified village is more or less uninhabited today but it is a wonderful place to wander around, exploring its alleyways and tunnels. Aït Benhaddou has appeared in several films and TV series, including The Mummy, Gladiator and the Game of Thrones. There is one house called the "Gladiator House" that you can enter to see how life as once lived (and to see pictures and artifacts from the Gladiator film).

Interesting and talented artisanals are seen in Aït Benhaddou. Artists use either tea with saffron on to paper/card or sunlight focussed on to card/board to create wonderful emotive images of the kasbah and desert scenes; very tempting!

Late morning/after lunch, it is time to continue northwards to Marrakech.

Heading up over the High Atlas, keep your eyes open on the western horizon for sight of the highest peak, Mount Toubkal (4,167m). Near the top, just after the Tizi-n-Tichka Pass itself (the actual top, oddly, is not the best place to stop), you can enjoy fantastic panoramic views over the mountain range, as well as the N9 road snaking down the mountainside, northwards towards Marrakech.

The first town after the Tizi-n-Tichka Pass is Taddert where you can stop at an Argan Oil Womens' Cooperative to learn how the argan fruit/nuts are processed for their oil for a variety of culinary and cosmetic uses.

Descending the north facing slopes of the High Atlas you will notice a dramatic change in climate and landscape, with river valleys deeply carved into the hillsides. After all the tranquillity of the mountains and the desert, soon you will be in the midst of the hustle, bustle, and clamour of vibrant Marrakech.

It will be late afternoon/early evening when you arrive into Marrakech. You may want to relax after your day, of course, but in the early evening, the main square, Jemaa el Fna Square, comes alive, with musicians, performers, snake charmers, food stalls, etc; it is a lively place. But there is time for all that next evening after your long travelling day.

Overnight in Marrakech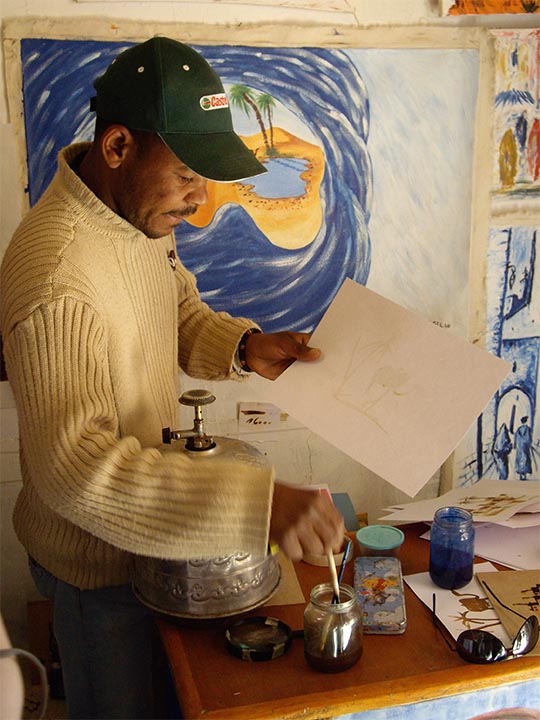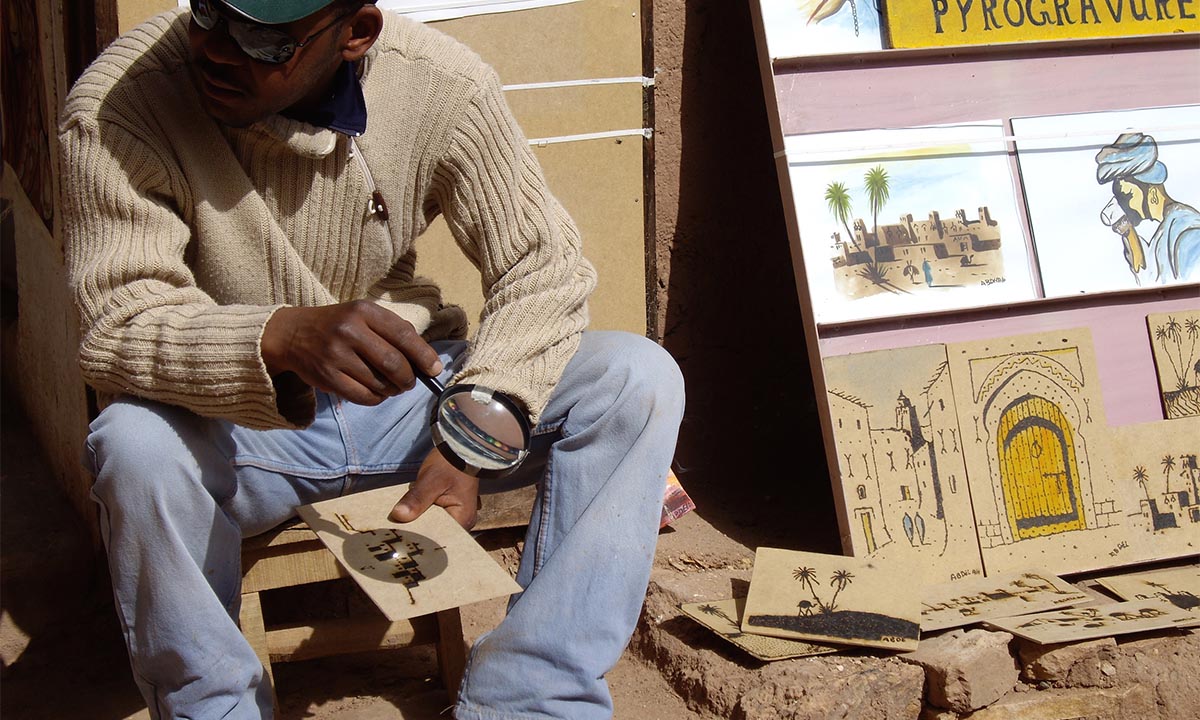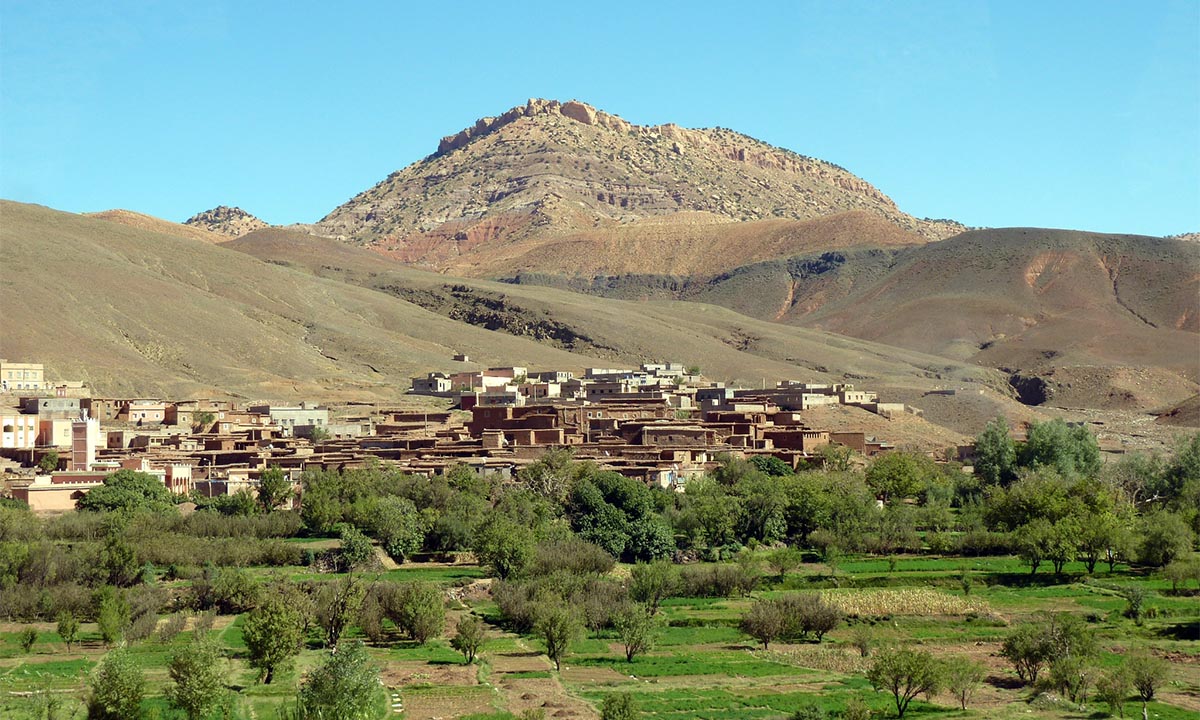 DAY 9
Explore the 'Red City' of Marrakech
A Marrakech City Guide will be with you for ½ a day (included). Discussion will take place as to what places you particularly wish to see.

Marrakesh is sensational, in every sense of the word! Often called "the red city", it is named for the natural red ochre pigment in the walls. Marrakesh is Morocco's second largest city. No building in the city must exceed the height of the tallest palm tree nor the tallest mosque minaret tower.

There are many options for you to explore today including Jemaa el Fna Square, a lively entertainment square, the Medina and its Souks, an Apothecary visit, the Koutoubia Mosque, Ben Youssef Madrasa, a Koranic School, Saadian Tombs, and Bahia Palace. All of which are easily reached on foot.

Koutoubia Mosque is a place of Islamic worship, where you'll hear the calls to prayer that come from the minaret. Koutoubia Mosque is the largest mosque in Marrakesh. It has a large plaza with gardens and is floodlit at night. The minaret is particularly magnificent, its facade is undoubtedly one of the most photographed views taken in the city. There are gardens around it to stroll, but entry to the mosque itself is only possible for Muslims.

You can also visit the Ben Youssef Madrasa. Built in the 16th century, the Madrasa (also known as the Koranic School) was the home of Islamic students of the nearby mosque of Ben Youssef. The carved cedar, stucco plaster and tiling of the central courtyard are good to see as well as the old dorms and the prayer hall.

To spend some time in the centre of Marrakesh, in and around the Old Medina, a World Heritage Site, and inside the old city walls, provides something interesting at every turn. It is here that cultural contrasts are most evident, each one providing a great visual and mental feast. By day and by evening, this is an exciting place to be.

The Jemaa el-Fna square is a lively, colourful and bustling public area with music, snake charmers, henna painters, hawkers and sellers. The souks offer a glamorous and colourful maze of narrow alleyways. It is a place to try to seek out bargains and to haggle for best prices - it is quite a skill!

The Majorelle Gardens are an oasis of calm and tranquillity amongst lush plants in a garden developed by Yves St Laurent. Originally established in the 1920s, Jardin Majorelle was created by French painter Jacques Majorelle and is fantastically coloured, just like a painting. It is filled with marble pools, raised pathways, banana trees, groves of bamboo, coconut palms and bougainvillaeas. It is a fine place to relax amongst the greenery and visit yellow and blue pots and water features. (Alternatively/additionally, you may wish to visit the Secret Garden, a recently renovated walled garden that is rather special and has been referred to as a "Paradise Garden").

You may also want to watch the sun go down behind Koutoubia Mosque from the vantage of a roof terrace cafe, above Jemaa el Fna, perhaps sipping a mint tea.

After such a lively day, perhaps a massage and spa experience to relax and soothe might be tried (not included); this can readily be arranged for you.

Overnight Marrakech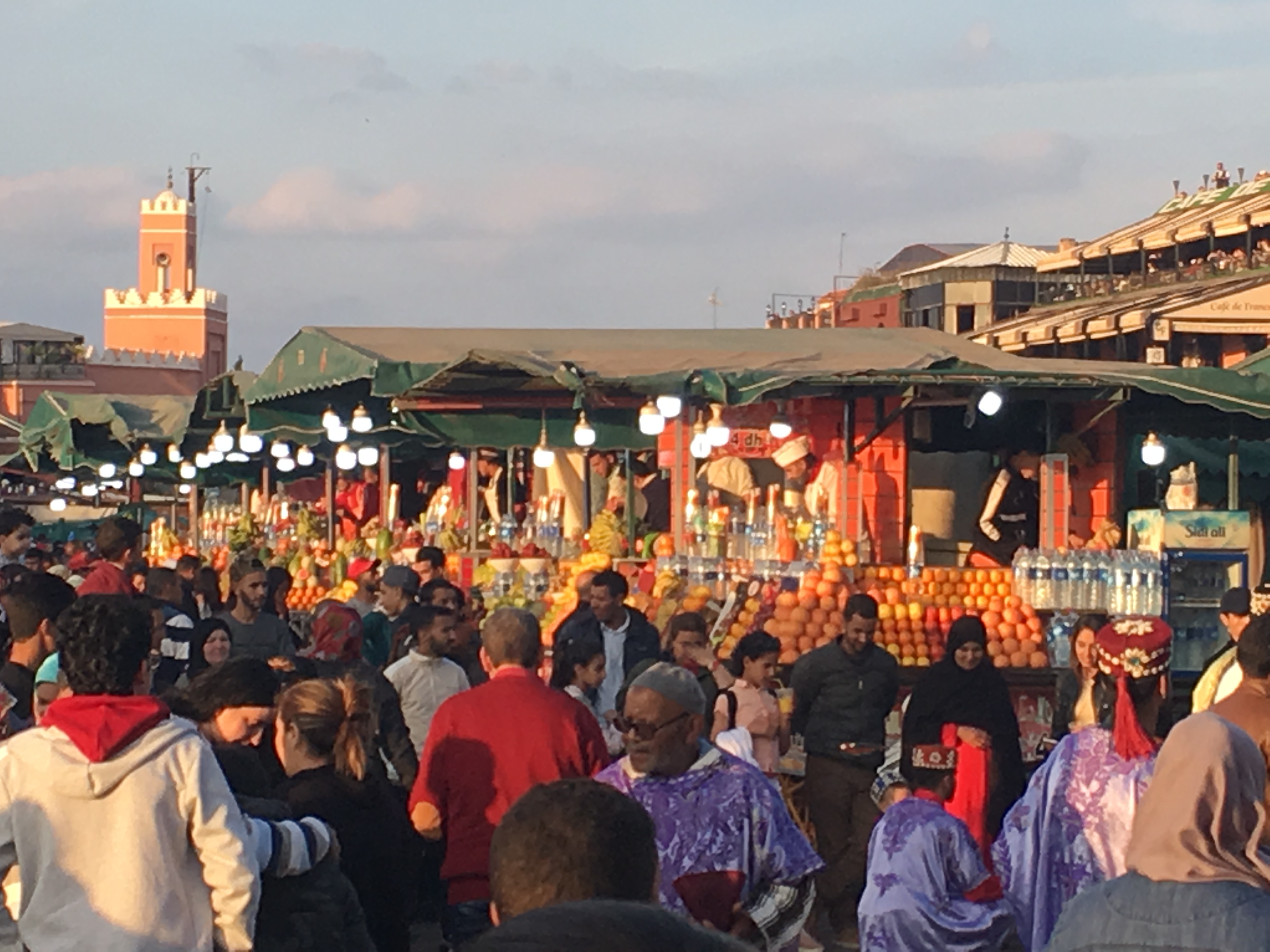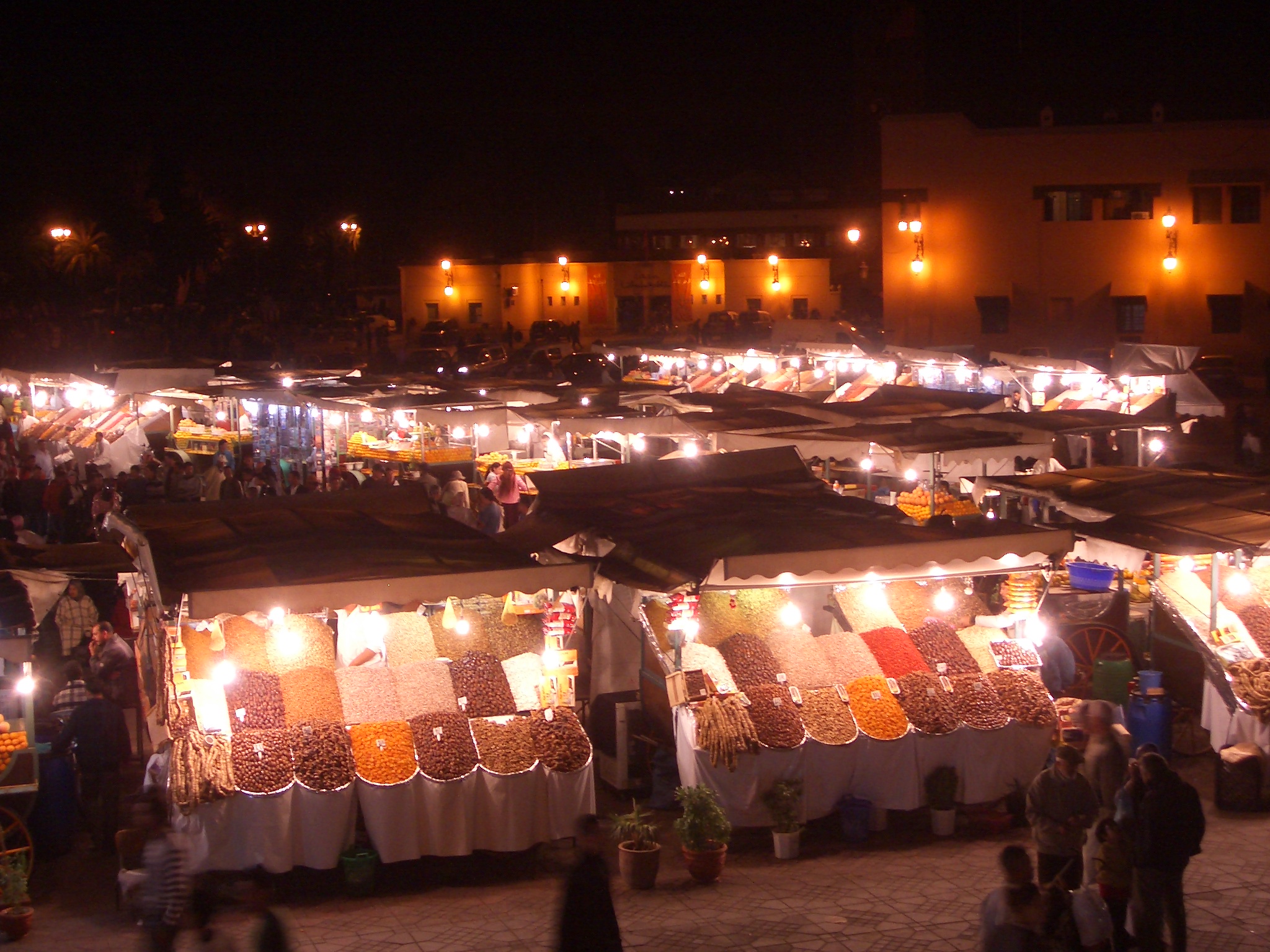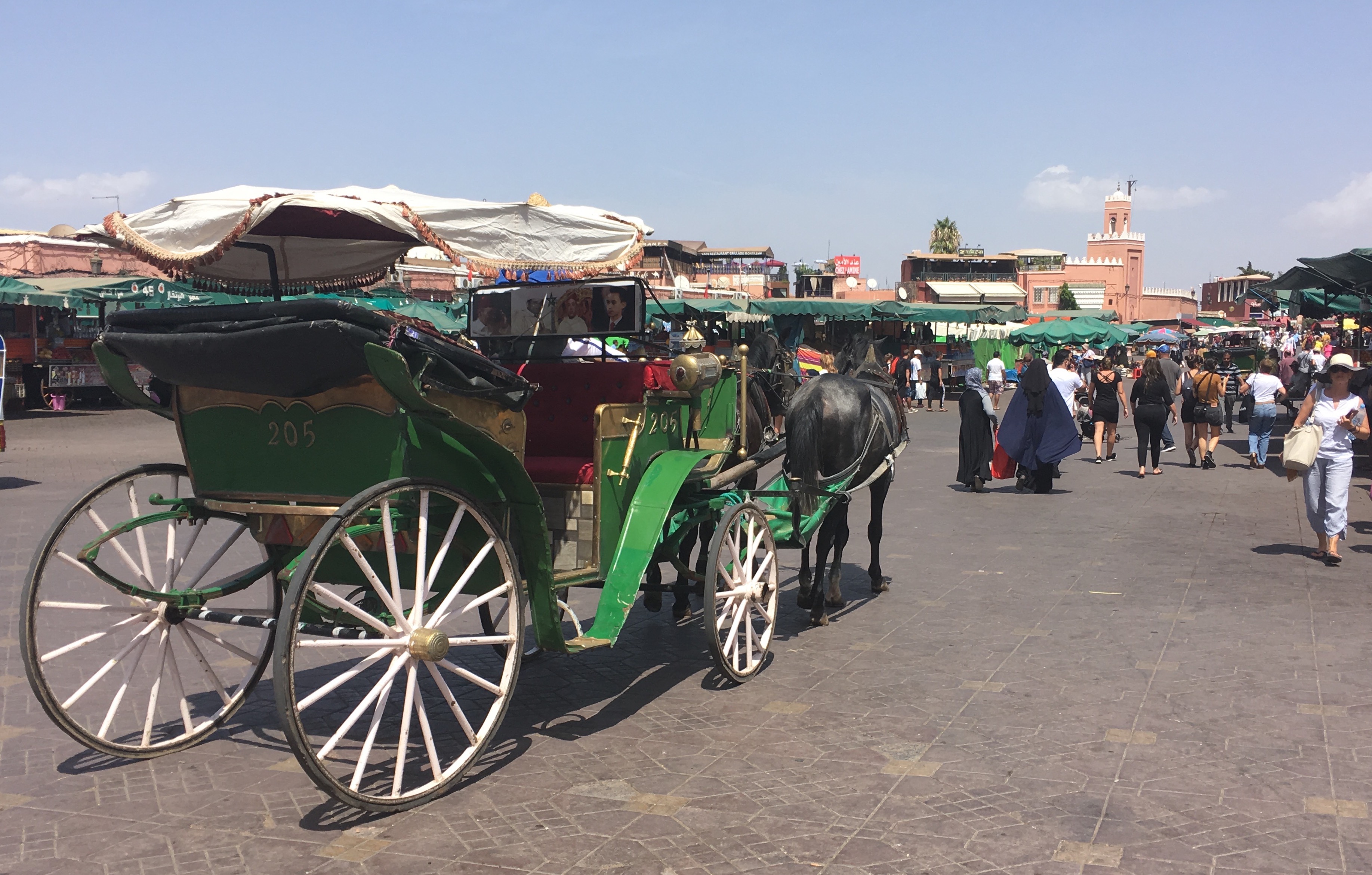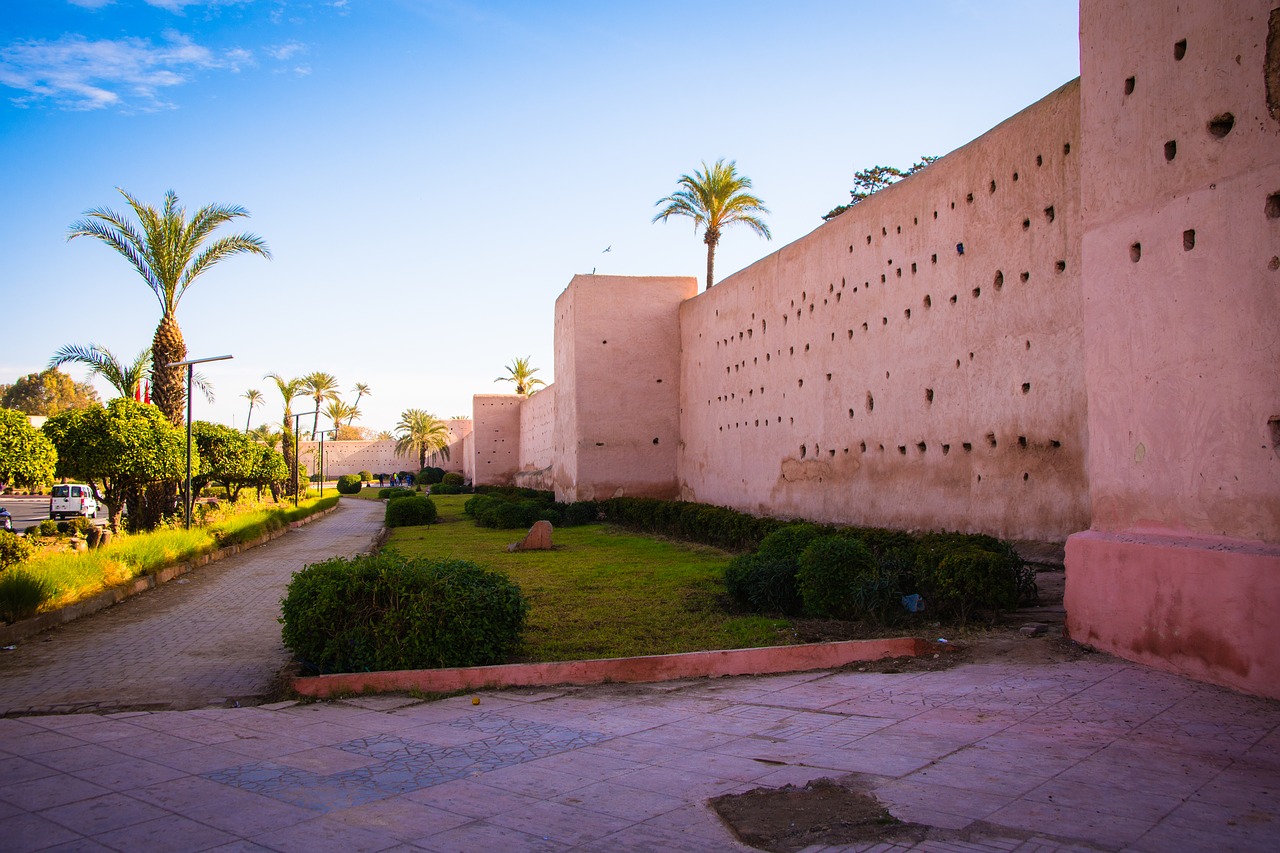 DAY 10
The Atlantic Seaboard, Essaouira
After the landscapes of the High Atlas and the Sahara, it is time to experience another side of Morocco on the Atlantic seaboard at Essaouira.

Travelling over rolling plains, approaching the western seaboard, a unique argan tree forest is encountered, trees that only grow in Morocco. Goats graze on the trees' fruits, high in the branches! Argan nuts contain oil, extracted for culinary and cosmetic purposes so a stop can be made at an Argan Co-operative.

On arrival into Essaouira you can enjoy some leisure time, walking the seawalls, discovering delights in the Medina, enjoying time in the active fishing harbour or strolling the long beach promenade.

Essaouira is a laid-back town that oozes charm. Essaouira was formerly as a trading port for the Portuguese. Today, it attracts artists with its beauty and tourists for its picture-postcard harbour and inviting beaches.

Strolling around the markets, terraced restaurants of the town, you'll find Essaouira is a most pleasant place to relax and reflect on your Moroccan tour. It is certainly a place to simply "go with the flow".

Overnight Essaouira.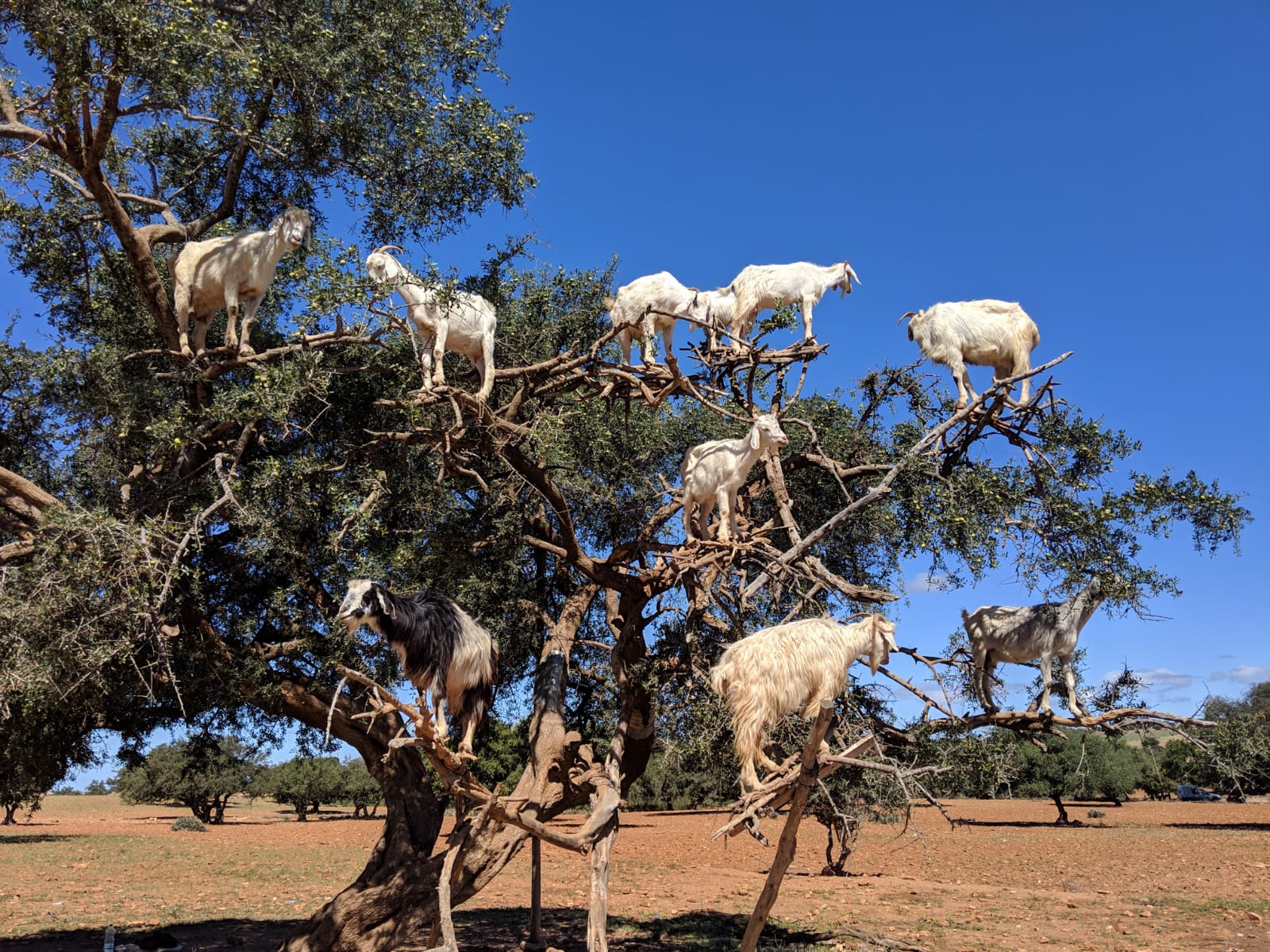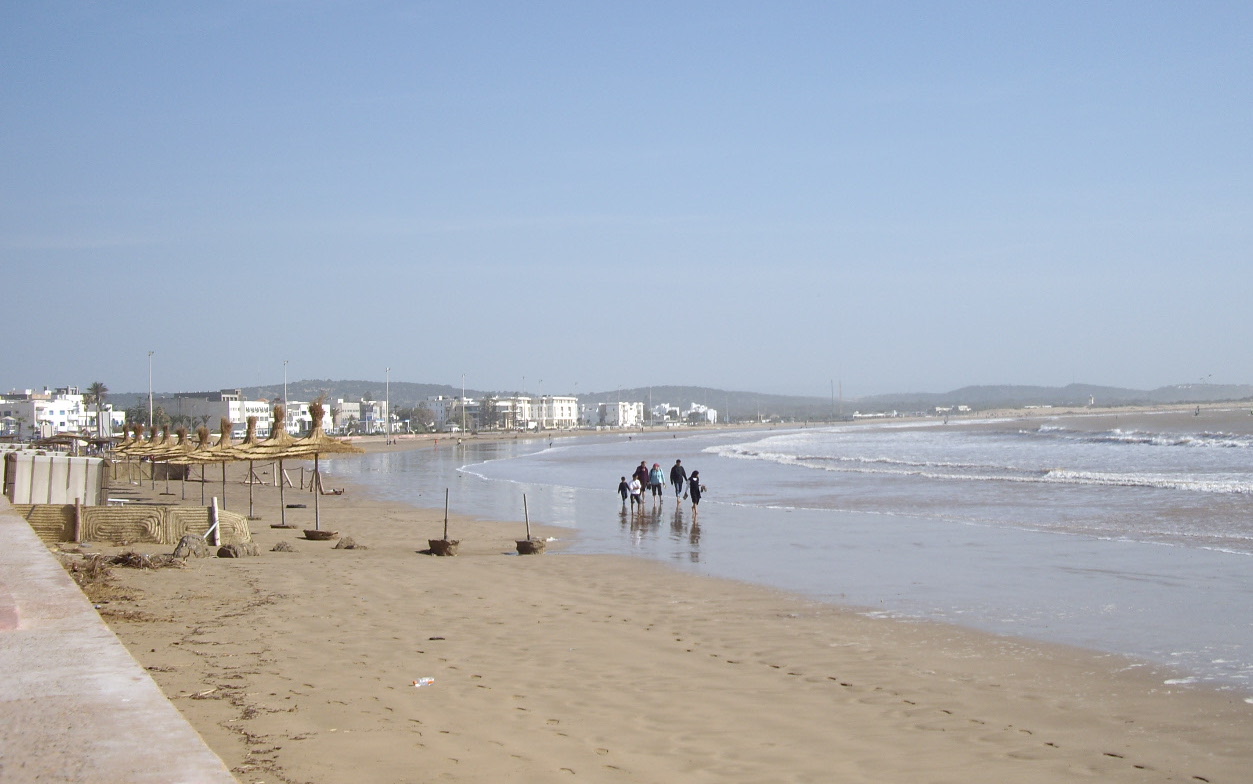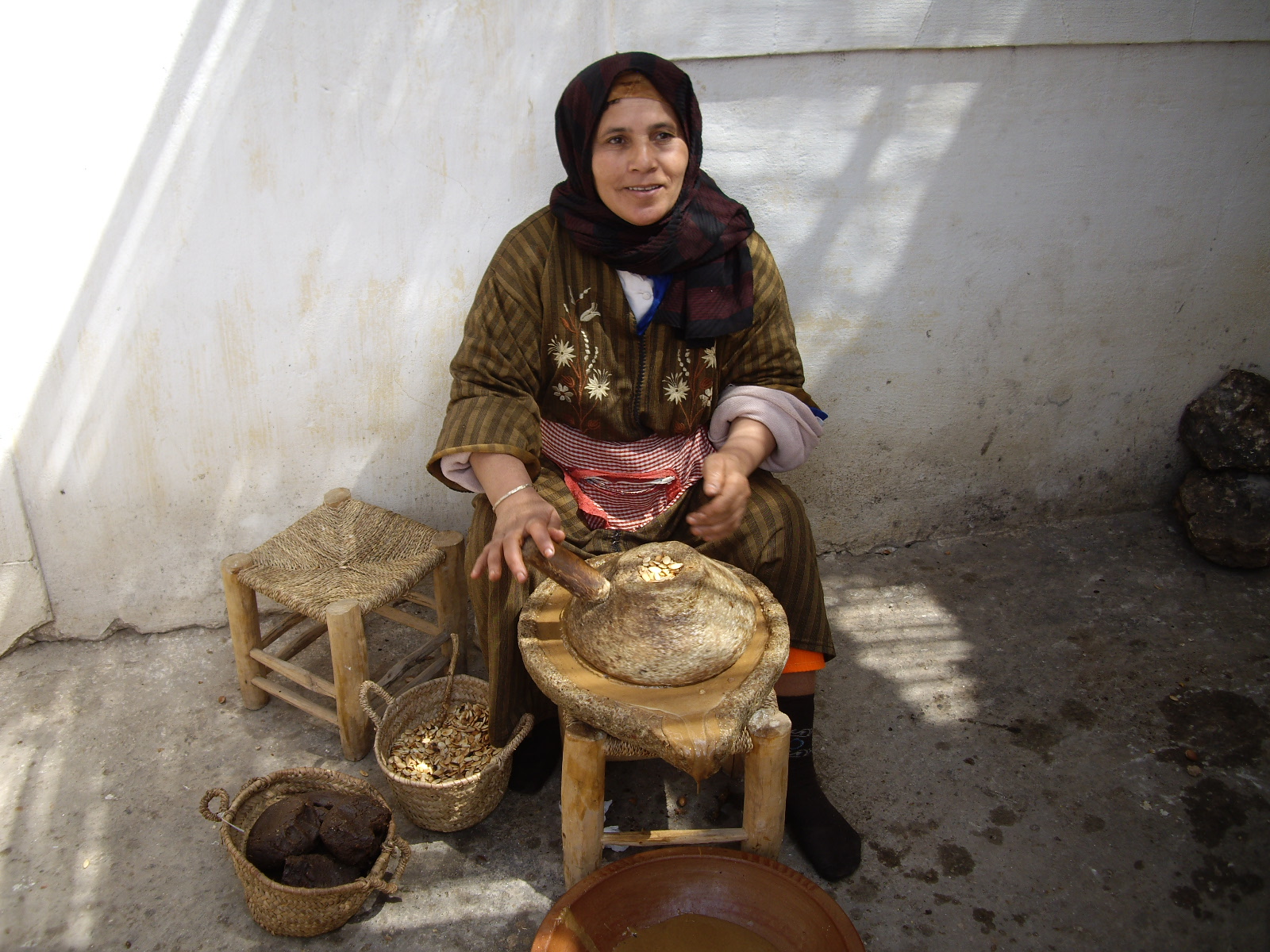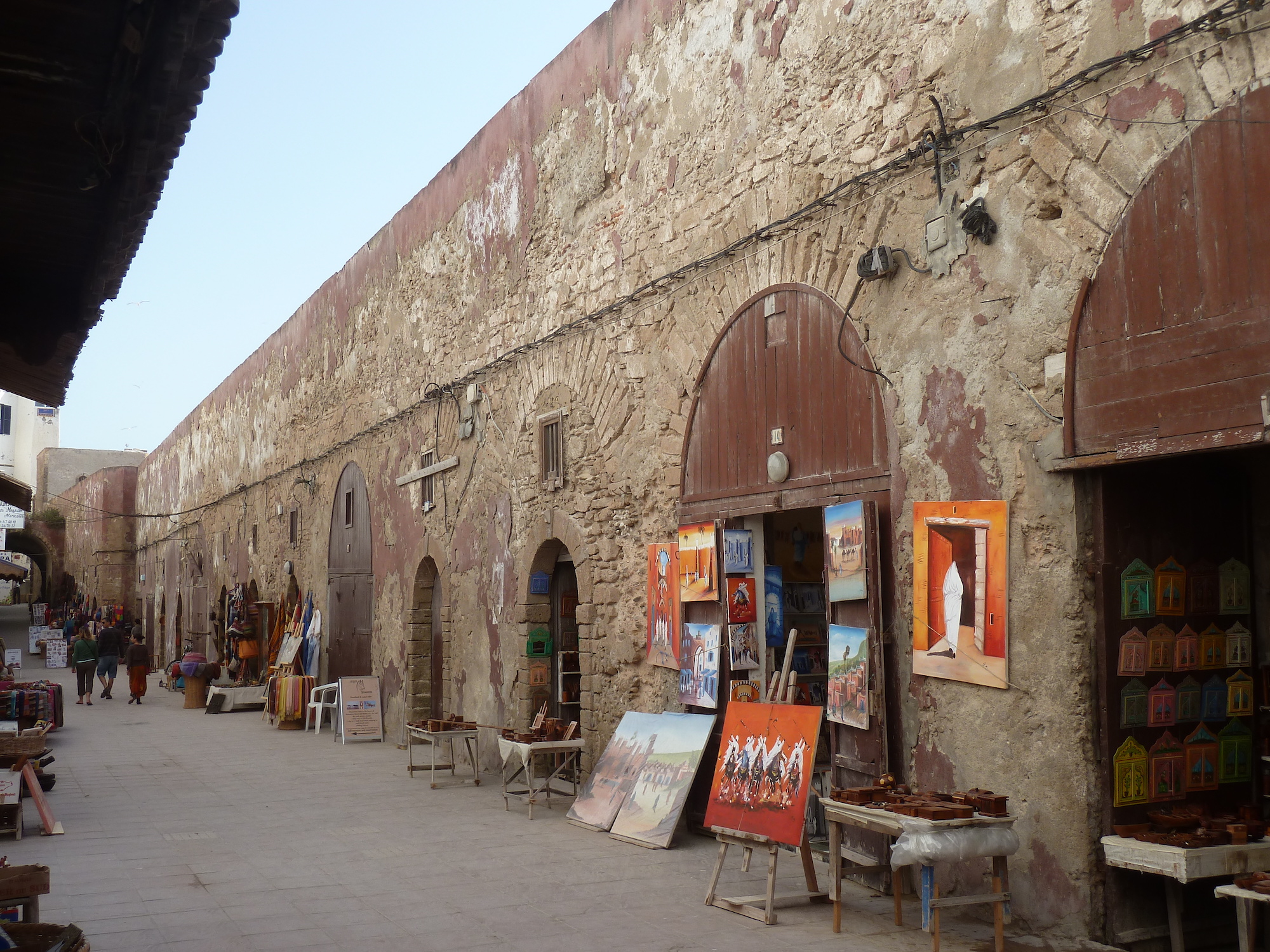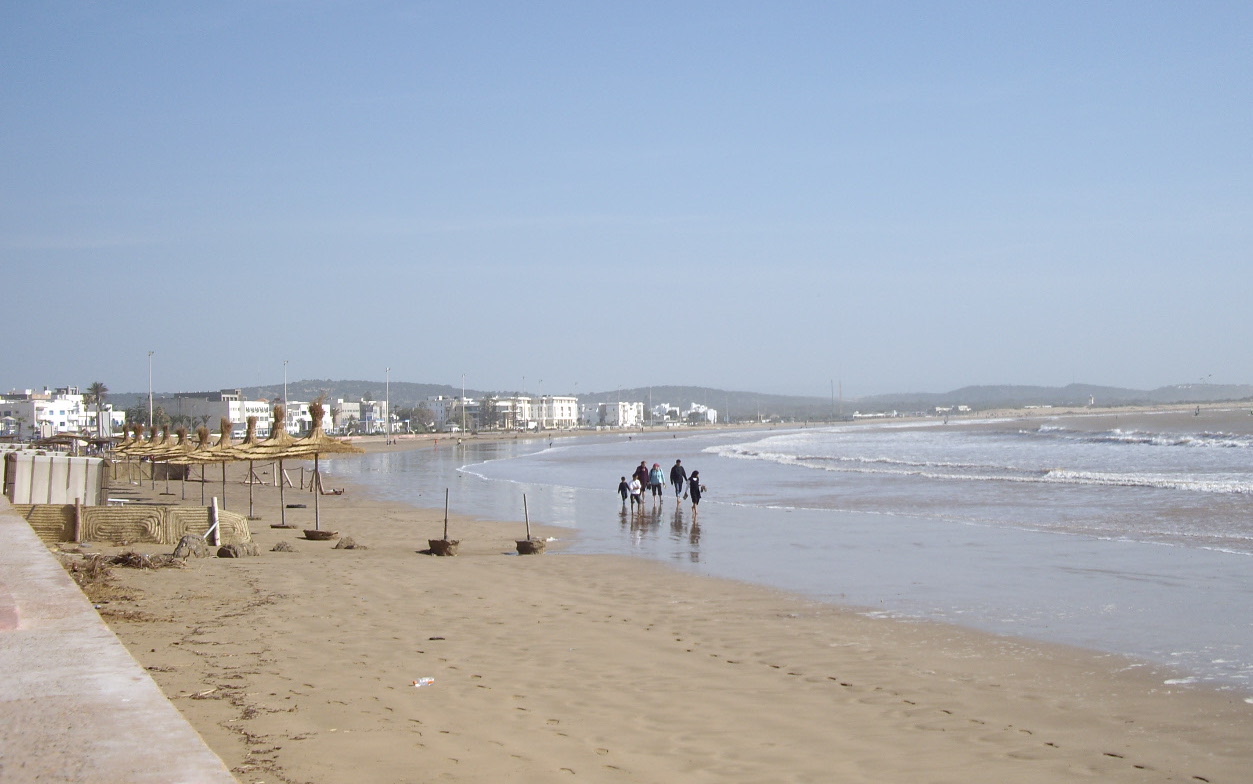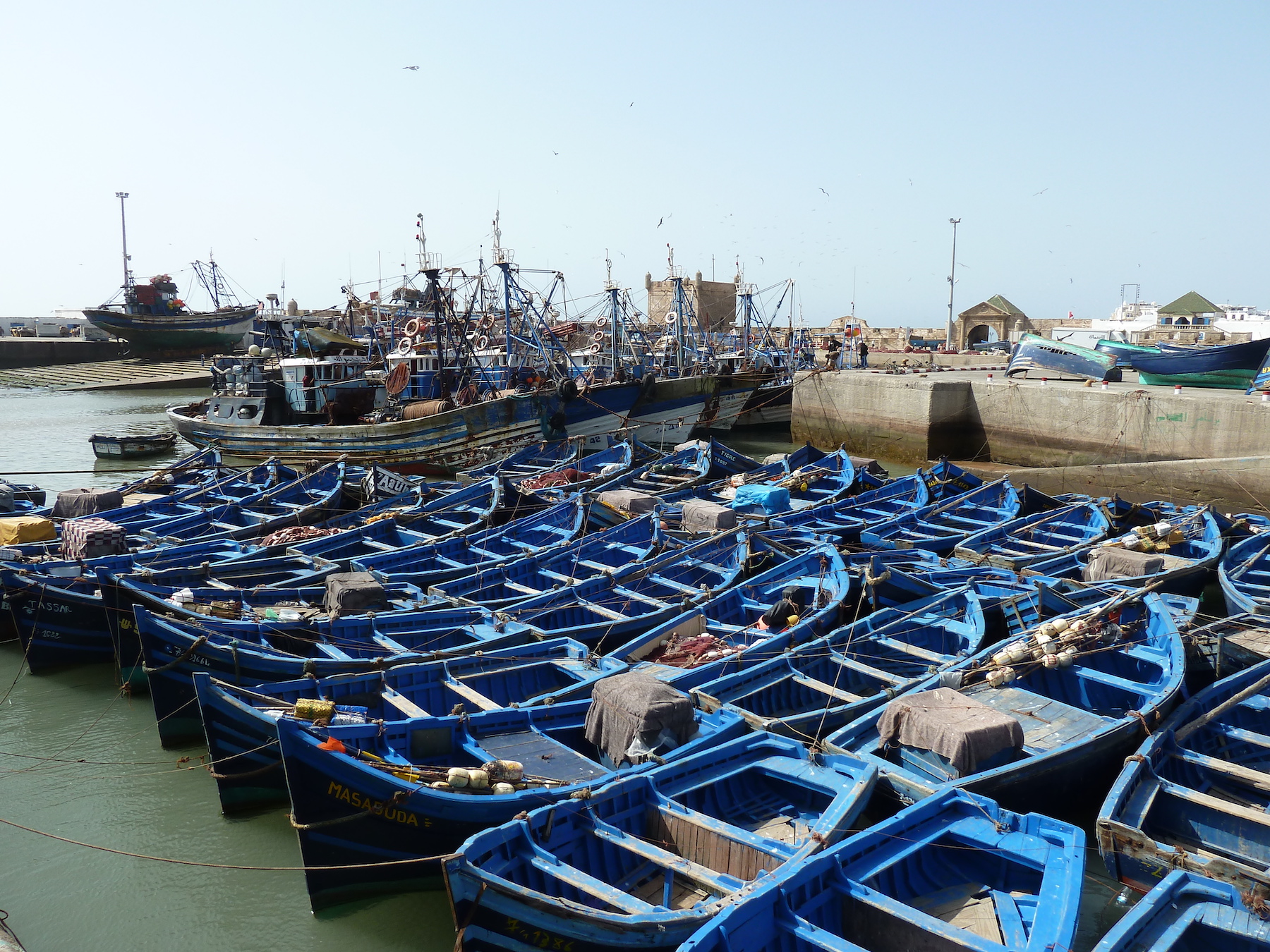 DAY 11
Essaouira to Casablanca
Depending on your preference, the morning can be spent further enjoying the charms of Essaouira and, after lunch, travelling to Casablanca for your final night of the trip. Alternatively, if you wish to spend more time in Casablanca, you can travel directly there after breakfast.

Either way, when you arrive in Casablanca you'll have some free time to explore this wonderful city again.

Overnight Casablanca.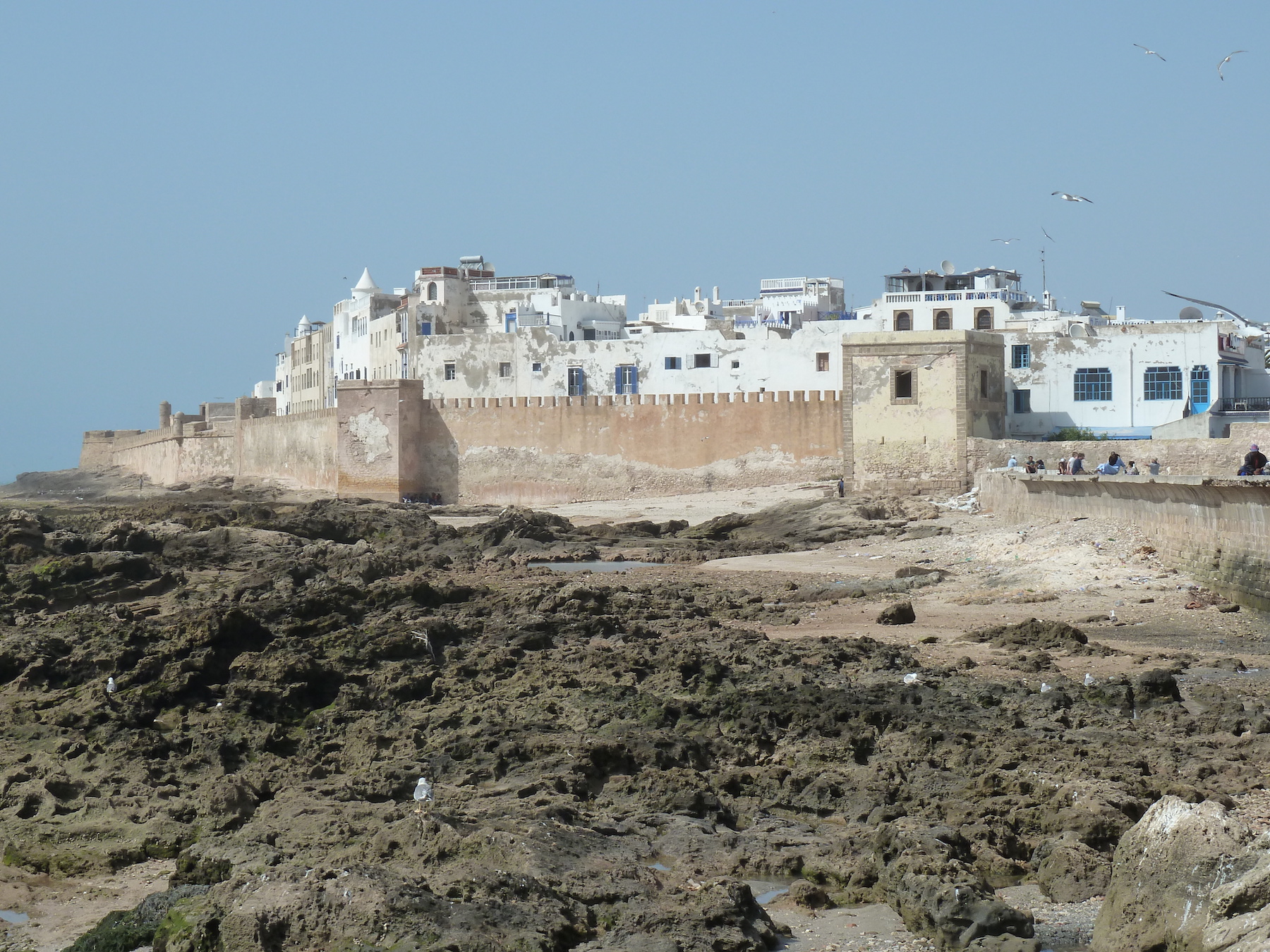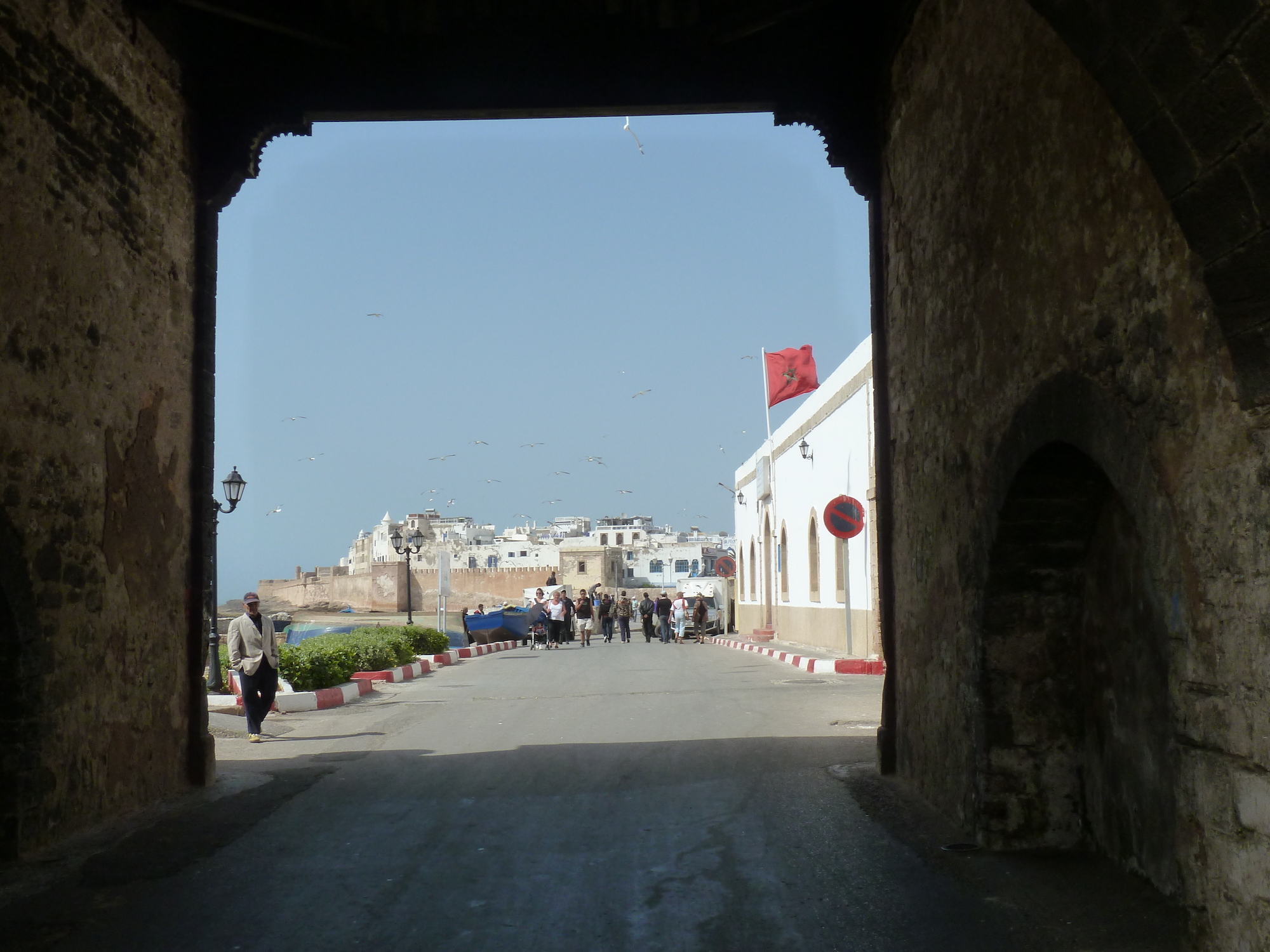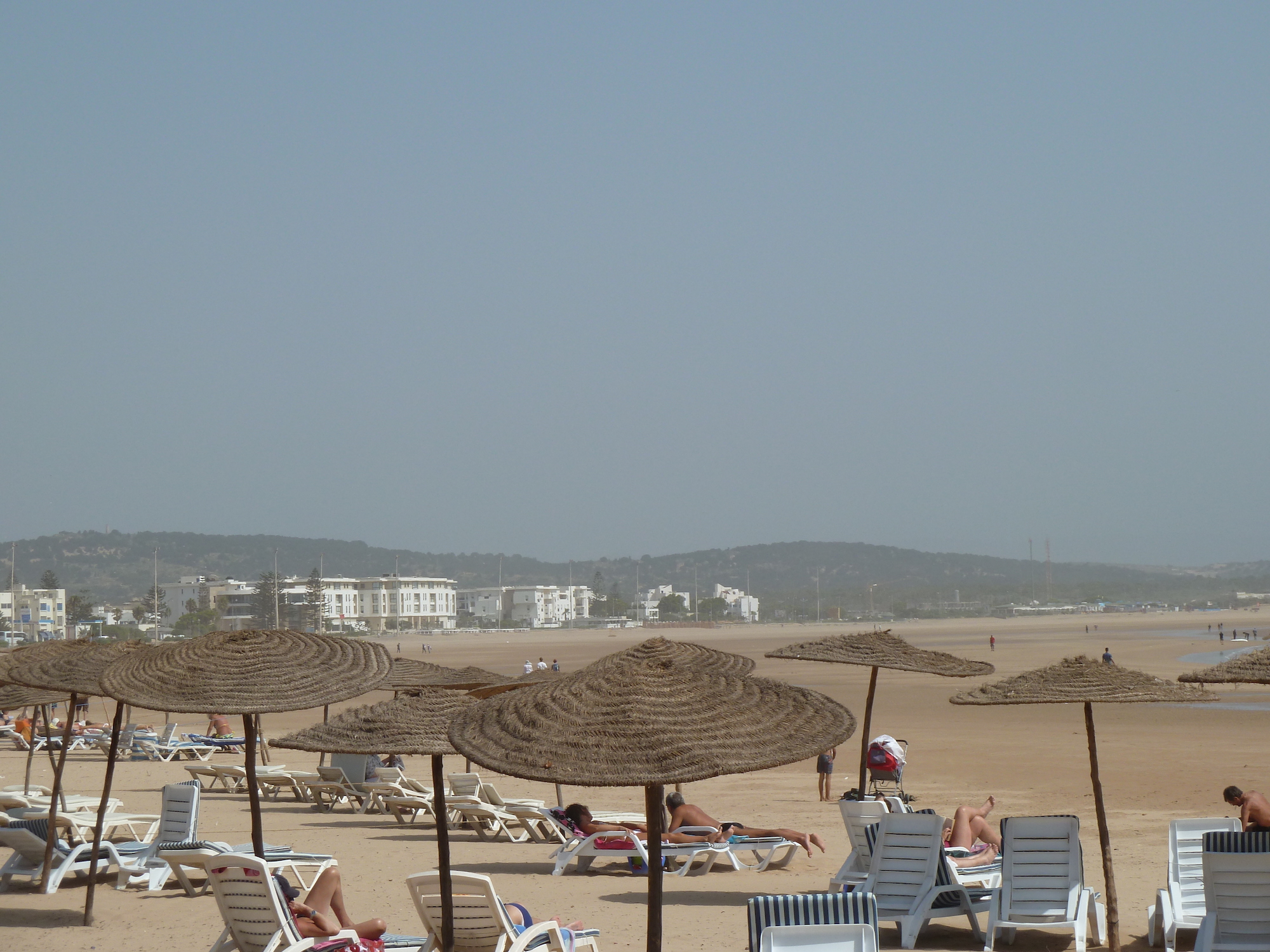 DAY 12
Departure from Casablanca
Depending on your flight time, there may be the opportunity to enjoy more of Casablanca before your transfer to Casablanca Airport.

When ready, your driver will transfer you to the airport.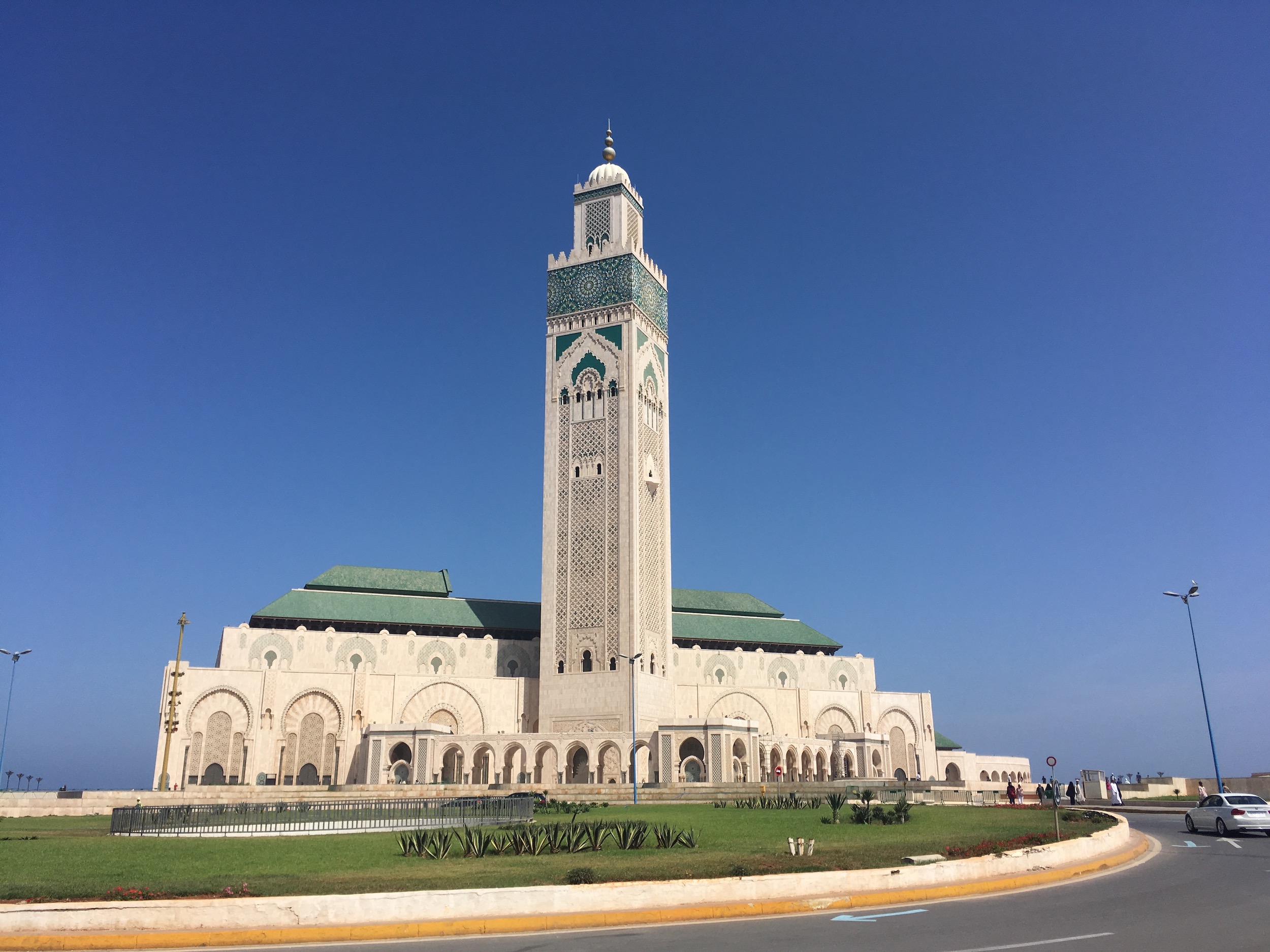 WHAT ATS OFFERS
what ats offers:
Airport transfers to/from your Marrakech accommodation on arrival and departure days;
All Moroccan ground transportation in private 4x4 vehicle or a minibus with driver to cover the itinerary as described; your driver will be English speaking and as well as being you driver, he will assist with all practical and logistical aspects of your tour as well as bieng able to impart information as you travel;
11 x nights of a 4* accommodation on half board basis (dinner, bed and breakfast) i.e. 2 nights in Casablanca, 1 night in Chefchaouen, 2 nights in Fes, 1 night in a Bedouin Camp in Sahara, 1 night in Ouarzazate, 2 nights in Marrakech, 1 night in Essaouira;
A sunset camel ride in Merzouga;
A Marrakech City Guide for a half day;
A Fes City Guide for a half day;
WHAT ATS DOES NOT INCLUDE
Exclusions
Flights/Ferries;
Personal Insurance;
Personal spending;
Lunches;
All other items not mentioned in the INCLUDES list;
PRICE
12 Day Morocco's Most Fabulous tour prices (all taxes incl)
Total for 2 persons: 35136 MAD (3514 EURO)
Total for 4 persons: 51312 MAD (5132 EURO)​
Total for 8 persons: 87984 MAD (8799 EURO)
For other group sizes please enquire